"To spread kindness"

Cocoa, FL, USA
female
committed relationship, 2 children
Speaks: English
Joined Aug 24, 2010


Causes: Free Meaningful Education for all., Protect Constitutional Rights, Preservation of the Oceans and Inhabitan, Civil Rights, Children's Welfare, END BSL, Peace for all living things, Animal Welfare, Cancer Awareness, Breast Cancer Awareness, Violence against Animals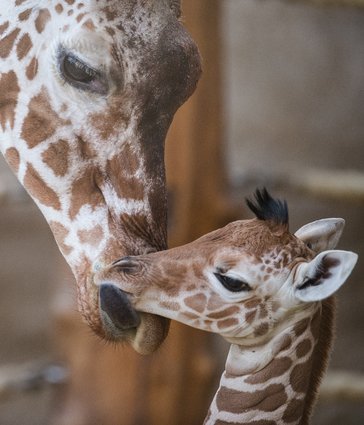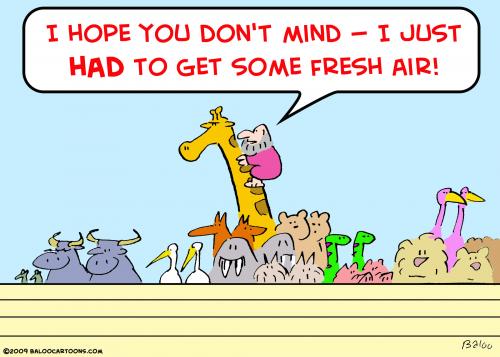 "I am a piano player. And I realize that ivory piano keys are preferred by some pianists. But a preference for ivory keys does not justify the slaughter of 96 elephants every day,"
Billy Joel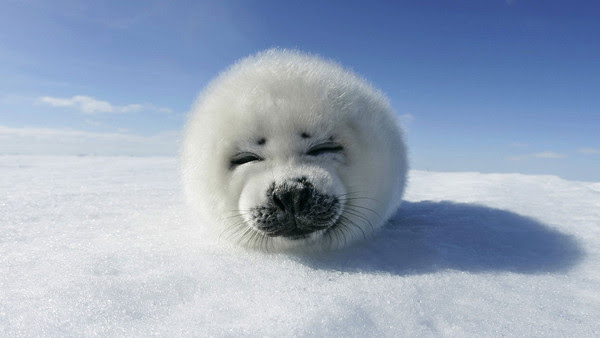 "Do not look at the past, for it is gone and you cannot change it. And do not be troubled about the future, for it is only but a vision. Live for now and live it with dignity, honesty, sincerity and much love so that it will be worth remembering one day".
Tyler
Teddy napping.
March 18, 1999 - July 16, 2013
Tylie, I will miss you for the rest of my life.
We'll be back together one day, my precious little boy.
Teddy, 16 years old on May 18, 2014. He's such a sweetie!
Update ~ Teddy
May 18, 1998 ~ September 1, 2014
Teddy, my sweetest little boy, my heart is broken. I know you had to leave us to be with Tyler and Grampy & Yia Yia, but I have lost the last of my beloved little group. Mom, Dad, Smokey "Joe", Tyler and now Teddy. We'll all be together again one day, and I will never let you guys go again.
Teddy in his new winter "woof" coat!
Kiya

Named to be a queen of a Pharaoh,
But never seeing it come to light.
Unaware, her life was on borrow,
To be taken with no chance to fight.
With the sparkle of a little child,
Witnessed by those who truly loved her.
Her love was free to any that smiled
With a kind loyalty like no other.
Sadly, bound by rules of fate unknown
Bares the black heart of humanity.
Poor little Kiya became its pawn,
To a beast she was helpless to see.
Yet brighter lights shine for Kiya now,
To run through hills and fields of heather.
She is free from her earthly vow;
''Befriend without bias to whomever.''
Many outraged have given their plead,
A fury of one cannot stand alone.
Now is the time to make black hearts bleed.
To Hell, their souls, and the slayer's own.

This tribute poem to Kiya was composed by my boyfriend, Steve.
End the Ban of Pitbulls in Ontario ! PLEASE SIGN ! !
Animals
(tags: animals, AnimalWelfare, cruelty, dogs, habitat, protection, pets
"If I had my life to live over... "
Someone asked me the other day if I had my life to live over would I change anything. My answer was no, but then I thought about it and changed my mind. If I had my life to live over again, I would have waxed less and listened more. Instead of wishing away 9 months of pregnancy, and complaining about the shadow over my feet, I'd have cherished every minute of it and realized that the wonderment growing inside me was to be my only chance in life to assist God in a miracle. I would never have insisted the car windows be ro
Joined
Aug 24, 2010
Activist Aspirations
Casual
Here for
Meeting Friends, Support a Cause
Group Host of
none yet
Groups
'' GARDEN OF FRIENDSHIP '', *S.T.A.R.S. Signature Tags and Requested Snags, Animal Angels - HeartReach, Animal House, Animal Legal Defense Fund, Care2 Feedback and Suggestions, Cat Lovers, Catnip and Dog bones, Click to Give Free food, Dog Lovers, Elephant Lovers, End Animal Experimentation, Felines and Friends, Godly Graphics more »
Hometown
Chelmsford, MA
Homepage
Birthday
April 13
Languages
English
About Me
Extremely kind and loving. Very loyal and compassionate. Huge animal lover since birth! lol. Great sense of humor, inherited from my dad, he was a very funny man, quick witted, and always made everyone laugh. I love to laugh and make others laugh, as well!
Introduce yourself to Millie
Lifestyle
Pets
my cat Sami
Activist Aspirations
Casual
Political Leaning
Depends
Religions
Christian Greek Orthodox
Eating Habits
Homemade healthy whole foods
Wild Fact About Me
Loved roller coasters. I was 17, with my friends at the beach, they couldn't find me after they saw me get on the coaster. They were too chicken to join me. They went on another ride , I stayed on the coaster 12 times in a row! They couldn't find me!
My Philosophy
Live and let live.
What Gives Me Hope
The love of a wonderful man, my boyfriend, Steve. We've known each other for 4 yrs., and have been a couple for 3 years, 5 months. He treats me like a princess, and I treat him as he should be treated, like the prince that he is. Believe me, I've kissed many frogs before I found my prince, Steve. :-)
If I were Mayor, I'd make the world a better place by
Eliminating all harm to animals and humans. Prosecute, without any tolerance for, (animal abuse, child abuse, and violence to women), perpetrators. Absolutely no tolerance for it and no second chances for anyone guilty of it.
What/who changed my life and why
My guy, Steve, because I am moving to FL from MA to be with him. I've lived in New England all my life, and never considered living anywhere else. I'd rather live in his world, than be without him in mine. He has convinced me to move down to FL. I am so looking forward to it! Now, that's a real life changer! :-) Update! I'm here, since March 17, 2014!
What Bugs Me
intolerance, unnecessarily cutting people off, idiotic politicians, cruelty, bad juveniles who bully n' hurt people, GOP leadership, tea baggers and other dumbasses, Any one that would hurt an animal, Republicans, racism, Harming animals, bullying, RUDE PEOPLE!
Passions
my guy Steve, animals, peace, nature, LIFE!!!, laughter, God's Creations
Inspirations
happy, beautiful stories, love, Kindness in any form, the sound of the ocean, the beauty of nature, togetherness, People who refuse to give up, good people
What Scares Me
War - Cruelty - Greed - Indifference, Violent people, snakes, Losing the ones I love, Is how cruel the people of the world are, hate, fire, cruel people, abusers, Evilness and all that is linked to it
Favorites
Role Models
Mom and Dad for their unconditional love, support and strength
Quotation
"We abuse land because we regard it as a commodity belonging to us. When we see land as a community to which we belong, we may begin to use it with love and respect."

- Aldo Leopold
"Kindness is the language which the deaf can hear and the blind can see."

- Mark Twain

"If you want others to be happy, practice compassion. If you want to be happy, practice compassion."

- Dalai Lama

"Problems can become opportunities when the right people come together."

- Robert Redford

"The ultimate test of a moral society is the kind of world that it leaves to its children."

- Dietrich Bonhoeffer, German Theologian.

"To laugh often and much, to win the respect of intelligent people and the affection of children, to earn the appreciation of honest critics and endure the betrayal of false friends, to appreciate beauty, to find the best in others, to leave the world a bit better, whether by a healthy child, a garden patch, or a redeemed social condition; to know even one life has breathed easier because you have lived. This is to have succeeded!"

- Ralph Waldo Emerson, American author/philosopher.

"Those who experiment on animals should never be able to quiet their own conscience by telling themselves that these cruelties have a worthy aim."

- Albert Schweitzer, physician/Nobel Laureate.

"The more I know about people, the better I like my dog."

- Mark Twain, American author.

"We must fight against the spirit of unconscious cruelty with which we treat the animals. Animals suffer as much as we do. True humanity does not allow us to impose such sufferings on them. It is our duty to make the whole world recognize it. Until we extend our circle of compassion to all living beings, humanity will not find peace."

- Albert Schweitzer, physician/Nobel Laureate.

"The time will come when men such as I will look upon the murder of animals as now they look upon the murder of men."

- Leonardo Da Vinci, Renaissance artist/inventor.

'When I hear of the destruction of a species, I feel just as if all the works of some great writer have perished.'~ U.S. President Theodore Roosevelt
"Never doubt that a small group of thoughtful, committed citizens can change the world. Indeed, it is the only thing that ever has."

- Margaret Mead, anthropologist.

"Hear our humble prayer, O God, for our friends, the animals. Especially for animals who are suffering; for any that are hunted or lost or deserted or frightened or hungry; for all that must be put to death.

We entreat for them, all thy mercy and pity, and for those who deal with them, we ask a heart of compassion and gentle hands and kindly words. Make us, ourselves, to be true friends to animals and so to share the blessings of the merciful."

Dr. Albert Schweitzer
"If a dog will not come to you after having looked you in the face, you should go home and examine your conscience."

- Woodrow Wilson, former U.S. President.
Interests
my guy Steve, environment, reading, music, humor, Classic movies, U. S. History, Science Fiction, Astronomy, my pets and all animals, Walking, Holiday decorating, Home Decorating, Antiques/Collectibles, Exploring different places, Arts and Crafts, Internet, Ecology
Books
True Crime novels, True Crime Forensics, Agatha Christie, Anything to do with animals and nature, Biographies and Autobiographies, Golden Age of Hollywood, Ann Rule Books, Anything by Stephen King or Dean Koontz
Music
Ambrosia (David Pack), Sam Smith, Luther Vandross, Marvin Gaye, Alicia Keys, Frank Sinatra, Anne Murray, Adele, Tricia Yearwood, 70s music and bands, Golden Oldies, Al Greene, Saxophone Music, Whitney Houston, Don Henley, Glenn Frey, The Eagles, Helen Reddy, Journey
Movies
The Lady Eve, On the Beach (G. Peck), Random Harvest, Notorious, North by Northwest, Bogie and Bacall movies, The Prisoner of Zenda (1937) and (1952), Spellbound (G. Peck, I. Bergman), The Major and the Minor, Mrs. Miniver, Sunset Boulevard, Double Indemnity, Ball of
TV Shows
King of Queens, The Amazing Race, Survivor, Big Brother, CSI:NY, Lots of the old sit coms, NCIS, Grey's Anatomy, Cold Case, Will and Grace, That 70's Show, I like thrillers, The Nanny, The Exes, Hot in Cleveland, Golden Girls, Frasier, Everybody Loves Raymond
Favorite Foods
SF Angel cake strawberries FF wh. crm., Carrot cake, Spanish food, Jewish food, Chinese food, NY style strawberry cheesecake, spinach salad, Mexican food, chocolate, Lindt white chocolate truffles, Seafood, Italian food, Greek food, cherries!!!, pasta
Favorite Places
Florida, Islesboro Maine, Camden Maine, San Francisco, In front of a fireplace at night!, Northern California and the wine country, Maine coastline
Can't Live Without
my 2 daughters Jen and Jessica, my cat Sami, Steve
Introduce yourself to Millie
My Butterfly Rewards
Most recent activity (up to 500 gifts shown)
---
I've earned Butterfly Credits