"sUnrise aNd sUnset seeKer (inNer wHisPers of my iNner thOughts)"

Makati, Philippines
female, age 35
single
Speaks: English as a 2nd Language, Tagalog
Joined Jan 10, 2009


Activities: painting, prayer, reading, motorbiking, kickboxing, blogging, women's ministries, Wildlife Observation, volunteering, singing, walking, People Watching, photography, meditation, Listening to Music, horseback riding, dance, hiking, Drawing/Sketching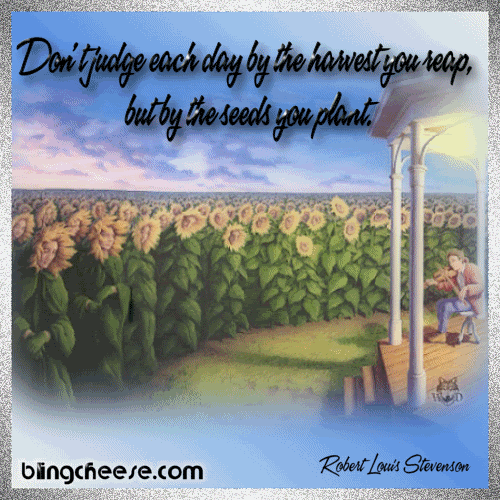 My country's pride....Philippines.

...liVe eAch dAy tHe wAy yOu waNt...
tHank GOD fOr wHatever resUlts
fOrget nOt to acknOwleDge those wHo helPed
aNd thOse whO cRitiCize aNd desPise wHich maDe yOu pisSed,
'cOz tHey have helPed you toO
tO loOk baCk and ask,
" Who AM I? "
be strOng...hOld On...
heART maTters

Sure it is....heART matters.
We undergo circumstances that lead us to feel anger or hatred when our ego is altered and triggered. We feel disgust or disappointment whenever we expect things to go smoothly or as the way we want it but they go the other way. We feel mixed emotions because the heart - which best describe as the hollow, primary muscular organ of vertebrates which circulates blood throughout the body. The heart is also known to be the emotional center, such as in love, hate, consideration, or compassion, the most essential part of something. Does heart really matters?
Yes, it weighs what the mind dictates. Any successful company which we can see nowadays are hearten (to give courage to, strengthen) by mind and heart.
heART matters... though the mind is the element of a human being which controls perception, thought, feeling, memory, and imagination. We mind to obey; to take care of; to bring; to remember or to object to 'coz the heart feels it. Mind may oppose to things but we can't deny the true feelings we have 'coz we know, deep in our hearts that we care.
What best describe the heART then?
Why it is placed at the center of our body, inspite of the brain which is placed top to control all senses? WHY?

The heART makes us HUMAN.
blogged by : gReCa ( Apr04'09)
---
...liVe eaCh dAy liKe in paRadise...

We are lucky...really lucky...that yOu...yOu and yOu are still infront of that pc. We are lucky we can still pay for our monthly net service, our bills. We are still lucky to smile and feel different emotions as we read from our friends. Hmn...damn, we are still lucky! We feel love, fear and hope each day but still we are lucky we connect!
I speak to myself. I am really lucky I can speak freely with my mind and heart. I can still have my way of living. I still have hopes and dreams....And I realize, even how deep the coming of trials at me, I can say, I can still see things in paradise. And I am sure, all who are here, are still lucky to live in good sense.
Live each day like the last day...lOve unconditionally...lUst for a soulful change....


http://www.youtube.com/watch?v=ftlYLcEW_I4
_______________________Greca Abad Rada

---
...freedom...speed...strength...into my deep...
Hmn...into the grassland, there I see...Beautiful creatures that moves freely...They gaze...they run..they gallop, they laugh...and somewhat tickle each other as they giggle in sight!

They seem so contented, no fear been felt...'Coz nature welcomes them and protect them. They don't doubt for tomorrow, they just cling on and do some fun while hunting their desired one!

How I am pleased to see them, as they show this sight... And somewhat gives me pinch inside...That if ever I am like them, and can gaze freely into the wildness of this world, I wish to run fast and laugh with yOu, and freely show my passion with yOu...

They reflect strength, speed and integrity...They show great freedom as they want it to be...Now, I am wishing for me to be free, as free as the wind blows so I can be with thee...!

Yet wind can't be touch nor can't be seen...But trully enough, yOu know, it stay...YoU can feel it, yOu can sense it...as how my lOve lingers to yOu, each day...

Run with me, hmn...?
---
...into devastation...
Off I looked, and here I saw....
A devastation that people sow...
We reap the fruit of what others do - greediness of nature's gifts - illegal loggings, forest denodations, quarrying, mountains are being developed into subdivisions, hunting, illegal transport of endangered species...etc!

Who benifits these acts? Investors! Government corrupt officials! Huh! Even some religious groups are into these! See the documentary movie ZEITGEIST. Mostly, bankers and religious leaders are the ones who's been controlling our systems! They, the big people who gained billions and trillions of dollars and been enjoying life's juiciness! And the remains of these acts are thrown into poor innocent people, whose been trying to survive from the devastation it caused! Hmn...they laugh into sweetness of their greediness...ha-ha-haaa...YihaaaW! Can you picture them laughing? While others are weeping into unending burdens!

Why life isn't fair? While these fat and greedy people enjoying their wealthiness, others are doomed to die for poverty and hunger! For the devastations of the nature they ruined mercilessly, who will endure the pain? Hmn...?

_____________________________Greca Abad Rada
---
...eVen at it`s cOldest foRm...
I saw this picture from yOu, my dear,
And I told yOu, I felt I'm this, alone in a pool;
Rare but colorful, in yellow it blooms,
Tough and surviving even at it's coldest form.

Now, yOu put it again and remind me by sending,
This rare yellow tiny flower I first saw and my eyes laid;
Then memories flash back, as I see dragonflies mate,
Near this tiny flower that make it look more great!

There, she awaits for yOu to fetch,
At the pond she sit still and her lOve awaits,
Soon, yOu'll see her, as colorful as it is,
And smell her simple scent, full of lOve and intense!

Come, click on yOur cam and seek more of it's beauty,
Never tire to capture the magic yOur subject will portray;
I know each one of us lOve colors in different forms,
Standing courageously even at oUr coldest form!!!
---
Isaiah 43:5
Fear not;
For I am with thee;
I will bring seed from the east,
and gather thee from the west..
---
M
irror Imaging
...I've made a rule to pull in my stomach
and let my behind look after itself...

*******
Sweetness of beauty comes when yOu are totally in control with it. I am not into so much vanity. I don't wear make-ups if not required to. Wearing it seems wearing a mask. What is a mask? It is a covering to conceal or to hide the face in order to disguise or protect. Mask is usually used in masquerade - a costume party which the guests are masked and dressed in fancy costumes. Does mask suit me? Hmn...why not...I sometimes want to imagine myself dressed like the most beautiful princess in pure white and glimmering diamond stones and perfectly laid which only covers my naked parts and leaving half of my face clean and untouched. With a very velvety soft silk fabric that adorn my nakedness...Ha-ha! And a masked prince will come, dressed in a lion's fur...sweep me by hand and ride me into a great red horse, as the sun's rays glistened into the stones, goldenly-so-it-seems because of sunset's rays...carrying me deeper into woods...

Hmn...But I'm not born from the fantasy land. I live in this challenging world...I remembered one time, when I was into the criminology wantings. We were into trainings. One time, my alarm clock didn't work. Or just maybe, I didn't pay attention to its cry. I hurriedly lined up into the platoon with only a rubber shoe, a boyleg shorts and a very thin sleepwear shirt and just ponytailed my hair. It was embarrassing but I need to join or else, greater punishment will suffix. My co-platooners can't help to stare. Maybe they are wondering why I am messed up that day, or, maybe they are worried what will happen the next minutes. As the officer rollcalled..a damn big fat man in uniform, known to be the best ass hunter ('coz he likes to paddle asses), began shouting. Aye-sir! Ha-ha! But when he came infront of me, called my name loud and scream,"RADA!!! ARE YOU AN ADDICT?!!!" He circled me and instead of paddling my ass, he squezzed it! And, the very dirty moves of pulling my shirt and intentionally touched my boobs!! My eyes went chinese! I bite my teeth! And as I advanced my move...I abruptly kicked his shit face!!! I didn't think clear that moment. I just went Bruce Lee! Huh! He fell, dizzy! I wished to have him kicked on balls but my co-platooners grabbed me on hand. From that event, even I was at my rights, I was suspended a week! Ha-ha! But I did not regret that act. And since then, that officer never messed with me. But still, he was in uniform and our head.

Now, as I look myself in the mirror, this event in my life did help lots on how I deal with myself. There still a factor of being tough on my personality. I want kicking much and I do kicking twice or thrice a day to keep me on shape. Muai Thai really helps too. In relevance of this, I just live a simple perception in life. To live clean. To be with dignity even fear comes.To stay confident even I think of naughtiness sometimes. We tend to live life as we want it to be. We make our own happiness. We decide and outlook into things the way we want it.
We are humans. We have our dark entities. But let these be our challenge. Our correctors. We cannot forsee light without these. Yet, darkness will be lighten up, as long as we hold on to LIGHT...

The light yOu carry may illuminate only one step at a time,
but as you move forward,
the next step it'll be revealed..



---
RoOster`s cr0w...sun`s break at 16:30.....

If I can only escape from the world I belong, run or fly...but I am an eagle at the route of Troublesome river...
20 yards where I sit, an eagle with white head landed, gazing his eyes between me and the rooster. I said, "Lord, I have seen YOU at every tree of evergreen, at every valley and mountain; I have seen YOU in typhoons - thru strong winds, at every thunders and lightnings and thru heavy rains; I have seen YOU in every sunrise and sunset and at every rainbow of an early daybreak...but I have never seen YOUr presence from this flesh eating eagle. Why did YOU direct my attention to this bird?"
Then I thought, " I know that God wants Christians who have strong faith in HIs words. Does God want me to see why this eagle has no fear at all?" And I noticed how this eagle has peace and faith of himself...
I spoke loud, "Why aren't you afraid of me? Don't yOu know I can shoot yOu?" When I speak, the eagle's attention left the rooster and intently look at me. I pretend to aim my gun, but the eagle remain unalarmed.
Then I saw he spread his wings, slowly and it's so amazing to see. "Now I know why yOu're so brave. You have given two wings so yOu can get away from harm and yOu have great faith to what God has given yOu. Even how fast I can reach my gun, y0u can fly before I can shoot. As long as you feel you have those wings, you know y0u'll remain unharmed. As long as I feel the Holy Spirit in my life, I know I will not be harmed."
Then, we intently look at each other having great respect. At the end, the eagle look once more to the rooster that continuously crows. He seem so annoyed 'coz the rooster never cease to crow. He jumped high and twice flipped his wings, spreading them to catch the wind's blow. And the wind lift him up from where the sun sets it's beauty...

I watch the eagle as he flew until he look like a dot from a pen's ink...The sun that at this time is between two hills that remind me of great eyes of God who can see all things, witnessing satisfactory His creations...
And I ask Him to help me be like that eagle. "Turuan Mo ako kung paano iladlad ang aking mga pakpak sa Kapangyarihan ng Diyos at pumailanlang ako sa Espiritu hanggang sa marating ko ang taas na nais Mong maabot ko..."

Help me to leave this earthly crow. Teach me to learn how to spread my wings at Your great power and let me soar with the Holy Spirit until I reach the height of where and You want me to reach...

---
Joined
Jan 10, 2009
Activist Aspirations
Casual
Here for
Meeting Friends, Professional Connections, Support a Cause, Other
Group Host of
none yet
Groups
(AGR) A Green Road, Amnesty International, Backyard Wildlife Sanctuaries, CARBON ADVICE GROUP, Defenders of Wildlife, Defenders of Wildlife Action Fund - Electing Pro-Wildlife Leaders, Earth Day, Earthly Pleasures, Greenpeace, Habitat for Humanity, NWF - National Wildlife Federation, PETA - People for the Ethical Treatment of Animals, Rainforest Action, Salvation By Grace more »
Hometown
Makati, Philippines
Homepage
http://greca.webs.com
Birthday
July 25, 1982
Languages
English as a 2nd Language, Tagalog
About Me
My naMe iS GreCa, a prOud FiliPiNa Of mY cOuntRy PhilipPines. I am a fReelaNce paiNter/phOtOgrapher. Attained criminOlOgy, 2yrs. on cOmputer prOgramming aNd has pasSiOn on aRts aNd paiNting. I owNed a stUdio to rUn in a haRd way bUt pleaSed tO dO sO.

I admiRe tHe woRks Of natUre, hOw it ceRtainly giVes maNkind a betteR plaCe tO liVe witH. NatUre...has a gReat heAling promise tO anyOne whO aspiRes seRenity anD peaCeful aDvOcacy on spiritual, meNtal anD emOtiOnal fReedOm of self wOrth anD expRessiOns. PeOple, I am glaD I caN aBle tO sHare my insiGhts at tHis site.

Live life intO fUll satiSfaction anD cOmpleTeness, sHare, explOre, reaCh anD wOrk on yOur dReams... Be aWaRe...Be seLf - mOtivaTed!!
Introduce yourself to Greca
Lifestyle
Pets
tarantula -black widow, horse, fish
Activist Aspirations
Casual
Political Leaning
Indifferent
Religions
Catholic/Open minded, natUre lOver, mysticism, Spiritual but not religious
Eating Habits
banana w/ peanUt bUtter, veggies and veggies!, spicy foods, onion rings, exotic foods, tUna sanDwhich w/ lettUce and tomatoes, Drink Loads Of Water, Coffee - Now!, Almost anything... :)
Wild Fact About Me
...wilder more than anyone can imagine.
My Philosophy
...live to be an utmost human...thru the good and bad influnces around us. Learn from it and make a difference!
What Gives Me Hope
I don't believe in stars.
Except the ones you can look up
and see...

Lounging in my chair under my tree this morning - the newspaper stacked next to me, a butterfly been sipping flower's nectar, the sun dappling the leaves in light and shade - I thought to myself: This is it. Pure happiness. Not the blockbuster kind of happiness that we spend so much time searching for in love, work and a good haircut - but the smaller, more dependable happiness that lies coiled, just ready to be sprung in ordinary moments.

Is happiness is as easy as this, I thought, why is it so difficult to stay happy for a long period? Is there something about the human condittion that directs us away from being happy? Or do we mistakenly think of happiness as a permanent resident in our lives, rather than a visitor who comes and goes?
Happy moments - those moments when you feel fully alive - certainly exist. They swim by us everyday like shining, silver fish waiting to be caught. When I surveyed my friends, what I hauled in on the subject turned out to be the small fish of happiness, not the big denizens of the deep. The said happiness is...

*Coming home to see the answering machine light blinking.
*Triumphs by me at my secretive tasks.
*Coffee,freshly brewed under my tree with tuna sandwhich,lettuce and tomato.
*Long drive by myself with my motorbike at my getaway place.
*Running sometimes with a horse at my getaway place.
*Watching always at the rising and setting of the good sun.
*Painting my thoughts,wants,sudden burst of emotions and my desires.
*Clicking my camera at places, people, to anything that pleases my admiration of how nature works.
*Teaching my students at a 3x taekwondo lessons per week.
*Dealing with my team,offering them coffee at an early daybreak.
*Chatting with dear friends,admiring their comments and pics and making blogs to express my thoughts and freedom of speech.
*Live with my mom that requires my attention so much.
*Strumming and singing in a bar for a weekends outlet of talent and self-esteem booster.
*Dealing with "makulit" clients(naughty)and sometimes accepting their invitation (I need to,'coz they bought paintings regularly) for some walk for a free meal,ha ha!
*Helping some organizations to fight for human rights and preservations of nature.
*Missing my Tatay, uttering small prayers we shared.
*Waking up without the alarm, sleeping infront of my computer table.
*Seeing someone I love after a long time of absence.
*Crying'coz of longing,lust and love assurances,and emotional self seeking and emptiness.

Ultimately, what's so wonderful about happiness is that even when you're not searching for it, it can find you. How else can I explain the feeling I had, when a small boy came up to me in a supermarket and told me he liked my butt? Hmn...ha-ha! I felt happy.Why? I have reasons to seek these happiness everyday.
If I were Mayor, I'd make the world a better place by
...No dream to have a political power and career.
What/who changed my life and why
Life is a process of learning, I believe, based on the great expectations occured.
What Bugs Me
People who steal, people who don't "listen", sarcastic maniacs, Those who hurt others weaker than them, narcotic, liars, injustice, hypocrisy, gossips, cruelty
Passions
helping, painting and most forms of art, traveling, photography, peace, nature, music, making a difference, love, LIFE!!!, learning, laughter, family, earth, environment, Energy Healing And Love, art
Inspirations
truth being spoken in the midst of lies, fear, hopes and dreams, my weaknesses and strengths, those who don't listen, every living creature, happiness, People waking and seeing their own light, courage, love, to fulfill my purpose on earth, rain, peace, the beauty of
What Scares Me
infidelity, flood, Total disregard for life/living things, not being aligned with Great Spirit, Fear Is Void of Freedom, Losing the ones I love
Favorites
Role Models
Jesus Christ, MartinLutherKingJr., The One that lies within..., father, Mahatma Gandhi
Quotation
"...I will make yOu my perfect canVass..."
Interests
computers, fitness, environment, Spirituality/Philosophy, wildlife, Travel/Adventure, reading, recycling, painting, movies, music, Mind/Body/Spirit, photography, ecology, crystals, computers, crafts, children, Art/Design
Books
the Holy Bible, Anything to do with animals and nature, The Alchemist - Paolo Coehlo, poetry, Mysteries, Anything by Stephen King or Dean Koontz
Music
pop, country, classical, jazz, all kinds, alternative, blues, Classic Rock
Movies
twilight, The Green Mile, Gladiator, eternal sunshine of the spotless mind, Forrest Gump, the Matrix, Gone with the Wind, Harry Potter, Dances with Wolves, dirty dancing, Eight Below... cried my eyes out!!, Lord of the Rings, PIRATES OF THE CARIBBEAN, Braveheart
TV Shows
er, angel, NCIS, Law and Order SVU, x-files, the Daily Show, history channel, Alias, prison break, Sex and the City, Grey's Anatomy, charmed, 24, Alias, angel, American Idol, Discovery Channel, Law and Order, Animal Planet, csi
Favorite Foods
DONUTs, exotic foods, sushi, pizza, seafood, tUna sanDwhich with lettuce and tomatoes, onion rings, fruits and veggies from my garden, lasagna, salad, cheese, coffee, chinese
Favorite Places
my imagination, woods, the couch, mountains, lakes, netherlands, nature, home, forests, rivers
Can't Live Without
poems, music, network, cellphones, peace, friends and family, hope, god, love, sunrise and sunset, nature, coffee, family, freedom, art, computer
Introduce yourself to Greca
My Butterfly Rewards
Most recent activity (up to 500 gifts shown)
---
I've earned Butterfly Credits