"Inspire. Action. Peace."

Canoga Park, CA, USA
female, age 45
married, 5 children
Speaks: English
Joined Sep 4, 2008





How important are your human rights?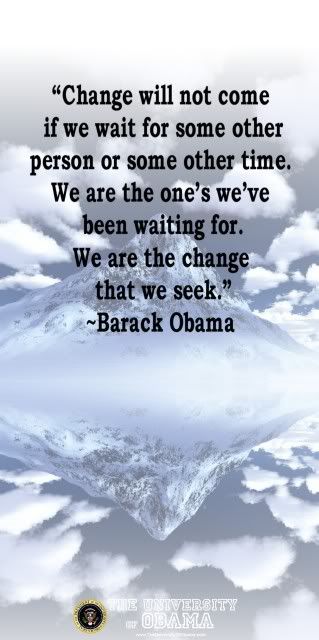 Bobbi Miller-Moro I'm a proud daughter, mother of five, wife, friend, ex-police officer and filmmaker. Most of all, I'm a proud woman who loves empowering women. I'm not afraid of hard work, dedication and putting in the long hours, months at a time to deliver films that make a difference. See any one of our films and you will know we make sure to leave magic on the screen.


http://WomenWithoutBorders.us
ht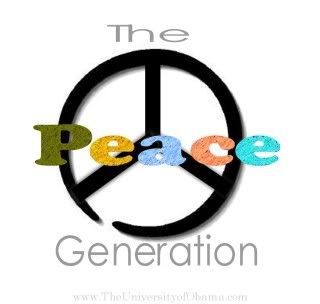 http://www.zazzle.com/joy2world

http://TheUniversityofObama.com
http://MoroFilms.com
How important are the human rights of people you will never know?
See the film Castro does not want you to see. A film shot unauthorized in Cuba by American filmmakers, see Cuba "in the raw" as you follow this love story through the streets of Havana, you see the condition of the Cuban people as they suffer under communism. Do your part and keep indie voices alive. Expose the truth, keep human rights top priority.
http://www.MoroFilms.com | Love & Suicide the movie.
Joined
Sep 4, 2008
Activist Aspirations
undeclared
Here for
Meeting Friends, Support a Cause
Group Host of
none yet
Groups
(AGR) A Green Road, Amnesty International, DUO for World Peace, Earth Day, Greenpeace, Hungersite.com, NAACP, NPR - National Public Radio, National Parents & Teachers Association, YMCA, Yoga Journeys
Hometown
Los Angeles
Homepage
http://onefilmmakermom.blogspot.com
Birthday
May 08, 1973
Languages
English
About Me
Waiting for no one. A woman with a voice out of the billion women wanting to speak.
Introduce yourself to Bobbi
Lifestyle
Pets

Activist Aspirations
Political Leaning
Very Liberal
Religions

Eating Habits

Wild Fact About Me
Great niece of Hedda Hopper, used to be a cop, love to explore, almost died in an expedition, great ancestor of Richard Stockton-signer of the Declaration of Independence for the United States of America, just found my sister after 35 years.
My Philosophy
I'll sleep when I'm dead. You never know how long you'll be here. Make the biggest impact on the planet before you go. You never know the life you will be changing.
What Gives Me Hope
The human spirit. The will to be free.
If I were Mayor, I'd make the world a better place by
Sit down and talk. Negotiate. Diplomacy. Make deals and new agreements to start the peace process and advancing our technology.
What/who changed my life and why
Every day view of the world changes my life. Transformation of myself, and the ability to create my life on-goingly, reinventing, reaching endless possibilities...this changes my life.
What Bugs Me
Republicans, hatred, war, ethnic cleansing, ethnic prejudice, domination, self righteousness, no education, no progress, backwards thinking, killing, pain to others, significance, no logic, religion, no rationale, narrow mindedness, intolerance, selfishness, ignorance, abusi
Passions
beauty, truth, excercise, speaking out, awareness, my family, music, love, environment, LIFE!!!, Raising My Children, peace, making a difference
Inspirations

What Scares Me

Favorites
Role Models
Mechelle Obama, Barack Obama, John F. Kennedy, Princess Diana, Oprah Winfrey, Mother Teresa, Martin Luther King Jr., Eleanor Roosevelt, buddha, bono, Angelina Jolie, Albert Einstein
Quotation
"Leaders are visionaries, with a poorly developed sense of fear and no concept of the odds against them."

~ Robert Jarvick - inventor of the Jarvick-7 artificial heart ~
Interests
exploring, research, Travel/Adventure, Spirituality/Philosophy, philosophy, photography, music, movies, Mind/Body/Spirit, humor, internet, environment, fitness, entertainment, Books - Author, children
Books

Music
indie music of all genres, eclectic taste, Carribean Merengue, latin jazz, world music, u2, jazz, folk, blues
Movies

TV Shows
politics&amp, current events, Cosby Show reruns
Favorite Foods
eclectic variety, veggies, sushi, shrimp, seafood, salmon, salad, pasta, lobster, japanese, cheese
Favorite Places
spain, woods, the ocean, the mountains, beach, LAS VEGAS, San Francisco, New York City
Can't Live Without
air
Introduce yourself to Bobbi
My Butterfly Rewards
Most recent activity (up to 500 gifts shown)
---
I've earned Butterfly Credits