"VEGAN !"

Eibergen, Netherlands
female, age 40
single
Speaks: dutch, english, french - a little
Joined Oct 23, 2007


Causes: Protect all the forests, Rain Forests, global warming, hunger, Human Rights, homelessness, Freedom of Expression, environment, Endangered Species, education, Children's Welfare, Age Discrimination, anti-hunting, Animal Welfare, against factory farms

Activities: cooking, playing the piano, volunteering, Cafes, walking, writing, Wildlife Observation, travel, swimming, singing, reading, photography, People Watching, Music - Concerts, gardening, dance, cooking, concerts, camping, Books - Collecting, arts/crafts, Movie watching, Listening




PLEASE, CLICK 2 DONATE DAILY.
IT IS FREE !
More Free clicks to donate!

Big Cat Rescue
After you click on the main offering you can click on all the sponser sites for more donations to feed big cats. I love the purring audio after each click.
http://www.bigcatrescue.org/icare.htm

The Ecology Fund
They offer 3 quick clicks to donate.
http://www.ecologyfund.com/ecology/_ecology.html

Hunger Fighters
They offer one click per day to feed the hungry.
http://www.hungerfighters.com/

Great game! Worthy cause!
Get hooked on this game! Give free food!

http://www.freerice.com/index.php


For each word you get right, they donate 10 grains of rice to the United Nations World Food Program.
Play to Save Shelter Pets
Provide food to abandoned (and often abused)dogs and cats just by playing the trivia game below
.
For every question you answer correctly, we'll donate kibbles of food to help feed abandoned pets
. The more you play, the more shelter pets we can feed!
Spread the word
and make a huge difference!
http://www.experienceproject.com/savepets/
---
ANSWER4EARTH
is a fun trivia game you can play to help the environment. For every correct answer you guess, we make a direct donation to tree-planting foundations in a unified effort to stem Global Warming. Play the game here:
http://answer4earth.com

If you like the game and like the cause, please help spread the word!
---
This is a Great Site! ( I found it on Catherine K's page !)
Click Your way to Other Great Free Donations!
http://conservebirdhabitat.com/donation.htm
---
The Allstate Foundation will donate $1.00 to survivors of domestic violence for every click-through on this website! There is no cost to you! Spread the word to your friends!

http://www.clicktoempower.com/


TAKE CARE OF YOUR ANIMAL !
Many that are abandoned are in that sad state because they were owned by people who were either uncaring, ignorant, irresponsible, or all of the above.
Let's be frank. Inviting an animal into your life means you have a responsibility to that animal throughout its life. That means you do not buy your kids a chick or duckling at Easter so they can have the fuzzy little things around for a week or two and then cast it aside.
It also means unless you are a responsible, knowledgeable and professional animal breeder you should not have a cat or a dog that is not spayed or neutered.
And then there are those misguided people who purchase exotic pets only to discover they aren't exactly what they wanted and no one else will have them either. Remember the Vietnamese pig craze? And how about the utter stupidity of wolf-hybrids?
The larger abandoned animals such as horses pose special problems because they need space and require more care.
Again, if they are yours, don't pawn them off on others at some stage of your ownership.
Think long and hard before purchasing any animal, especially a larger one or one that requires special living conditions.
All across the country, there are hundreds of animal rescue groups, individuals and associations in addition to well-established Humane Society units involved in taking care of animals that mostly have been turned out by their owners.
The current flap in Larimer County involving a horse rescue operation near Wellington is not the first of its kind nor will it be the last.
It serves to underscore, once again, the need to have some type of governmental oversight of animal rescue operations.
Republican State Sen. Steve Johnson says he is thinking about introducing legislation to that effect in the session now underway.
That's a good start toward ensuring that animals at rescue operations will be properly cared for.
How we treat our animals says much about how we treat each other. If we do better with our animals there will be more money and resources to help each other.
That shouldn't be too difficult to understand.
---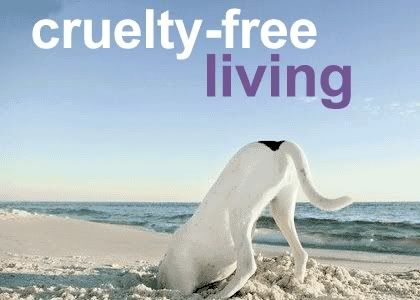 Giving to Those in Need

May I become at all times, both now and forever
A protector for those without protection
A guide for those who have lost their way
A ship for those with oceans to cross
A bridge for those with rivers to cross
A sanctuary for those in danger
A lamp for those without light
A place of refuge for those who lack shelter
And a servant to all in need.

- Tenzin Gyatso, the 14th Dalai Lama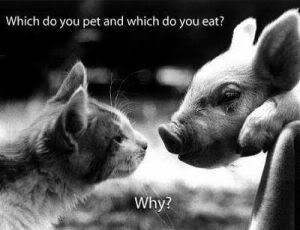 It is estimated that 2 million cats and dogs are killed in Asia each year for their fur which is imported into Europe under false labels, saying it either fake fur or exotic Asian species, to make soft toys, blankets, coats and fur trims on hoods.
( please click on the above picture to read the pdf file )
I AM FAMOUS NOW
Category: pets and animals
I was born today. One of ten. My daddy was very famous. I have lots of half brothers and sisters. My mother is very famous. Since she got famous, she only has puppies. No more loving hands. No more fun trips...just puppies. She is always sad when they leave her.
I left home today. I didn't want to go, so I hid behind my mama and my 3 littermates that were left. I didn't like you. But one day they said I would be famous. I wonder-is famous the same as fun and good times? So you picked me up and carried me away, even though you were concerned about me hiding from you. I don't think you liked me.
My new home is far away. I am scared and afraid. My heart says, "BE BRAVE". My ancestors were. Did they go to "good homes", like mine? I'm hungry because I can't eat too much because it will be bad for my bones. I can't bite or snap when the children are mean to me. I just run and play and pretend I am in a big green fields with butterflies and robins and frogs. I can't understand why they kick me.
I am quiet but the man hits and says loud things. The lady doesn't feed me good things like I had with my mother. She just throws dry food on the ground, then goes away before I can come too close for touching and petting. Sometimes my food smells bad but I eat it anyway..


Today I had ten puppies. They are so wonderful and warm. Am I famous now? I wish I could play with them, but they are so tiny. I am so young and playful that it is hard to lay here in this hole under the house nursing my puppies. They are crying now. I am so hungry. I scratch and worry at my fur. I wish someone would throw me some food. I am also very thirsty.
Now I have eight puppies. They got cold in the night and I could not make them warm again. They are gone. We are all very weak. Maybe if I take them all out on the porch, we could get some food?
Today they took us away. Someone grabbed my puppies. They cried and whimpered. We were put into a truck with boxes in it. Are my babies famous now? I hope so because I miss them. They are gone, and this new place smells of urine, fear and sickness. Why am I here? I was beautiful and proud like my ancestors. Now I am hungry, dirty, in pain and unwanted. Maybe the worst is unwanted. No one came although I tried to be good.
Today someone came. They put a rope on me and led me to a room that was very clean and had a shiny table. They put me on the table and someone held me and hugged me. It felt so good!! Then I felt tired and laid down in the arms of someone who cared.
I AM FAMOUS NOW. TODAY SOMEONE CARED.
Author Unknown...






Joined
Oct 23, 2007
Activist Aspirations
Rabid
Here for
Meeting Friends, Professional Connections, Support a Cause, Other
Group Host of
none yet
Groups
"SAVE OUR WILD MUSTANGS & OUR HERITAGE & STOP SLAUGHTER", (AGR) A Green Road, (APPPN) A Petition Posting & Peoples Network, A VOICE FOR THOSE WHO DONT HAVE ONE, A group to be greenforever, ANIMCORD: Would you like to save abandoned animals?, Abolish Animal Abuse, Activists Against Factory Farming, Adoption Center, African Wildlife Foundation, All Animals Great And Small, All Natural HealthWorks!, Animal Wellness and Holistic Guidance for Animal Companions, Answer4Earth more »
Hometown
Eibergen
Homepage
http://www.myspace.com/marlama
Birthday
April 06, 1977
Languages
dutch, english, french - a little
About Me
Loving, caring
Introduce yourself to Marla
Lifestyle
Pets
3 dogs, 2 birds
Activist Aspirations
Rabid
Political Leaning
Religions
Agnostic
Eating Habits
vegan, I love food
Wild Fact About Me
I allways sing out loud when I'm alone ( or THINK I'm alone ! )
I talk to animals.
My Philosophy
What Gives Me Hope
The thought that there are still people who care !
If I were Mayor, I'd make the world a better place by
Make everybody go vegan !
What/who changed my life and why
The death of my 42 year old uncle, Rob in 2002,because then I realised how short life can be !
We were very good friends and I miss him every day !
The death of my best friend Miranda in 2009. She was also 42.
What Bugs Me
any one that would hurt living being, hypocrisy, hate, Evil people, cruelty
Passions
reading, photography, peace, other cultures, mythology, nature, my friends, my family, music, making a difference, love, LIFE!!!, learning, laughter, environment, earth, children, books, art, animals
Inspirations
love, life itself, my family, nature, music, good people
What Scares Me
war, Losing the ones I love, hate, global warming, death, cruel people, being alone
Favorites
Role Models
people who care for others, my grandparents, my parents
Quotation
It's not enough to be compassionate...you must act ! (Dalai Lama)
Interests
wildlife, Travel/Adventure, reading, pets, Mythology / Folklore, music, movies, gardening, archaeology
Books
romance novels, poetry, history, fantasy, cook books, Books About Nature, Childrens books
Music
George Michael, Fergie, Foo fighters, Mozart, celtic music, acoustic, Destiny's Child, Alicia Keys, Prince, John Legend, Black Eyed Peas, Shakira, Beyonce Knowles, Loreena McKennit, Flogging Molly, Red Hot Chilli Peppers, all kinds of music, alternative, world music, pop, R
Movies
Braveheart, A walk in the clouds, The Pianist, The Princess Bride, Titanic, Sound of Music, Ace Ventura Pet detective, Four Weddings and a Funeral, Dances with Wolves, Gone with the Wind, Forrest Gump, Fantasy movies
TV Shows
Wildlife SOS, Animal Planet
Favorite Foods
veggies, mexican, italian
Favorite Places
the mountains, forests, Ireland, Italy, France, The Netherlands, de Achterhoek !
Can't Live Without
nature, water, sunshine, sleep, peace, my dog, music, love, laughter, hope, food, family, books, art, animals
Introduce yourself to Marla
My Butterfly Rewards
Most recent activity (up to 500 gifts shown)
---
I've earned Butterfly Credits