"Animal Rights"

San Carlos, CA, USA
female
married
Speaks: English only
Joined Oct 7, 2009


Causes: against factory farming, pro-choice, animals world wide, Crack down on Big Corporate Interests, global warming, environment, Animal Welfare, Rain Forests, Marine Wildlife, Endangered Species, animal protection, Animal rescue, Animal Welfare/Rights




Click the bone every day for free to help feed a big cat!
Big Cat Rescue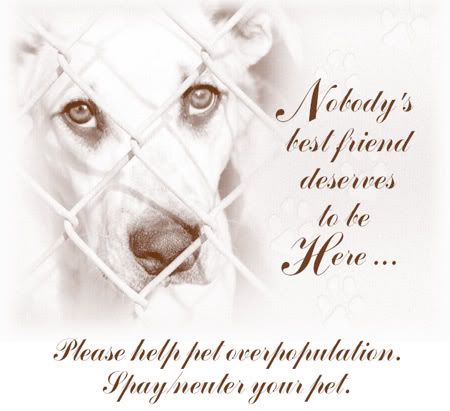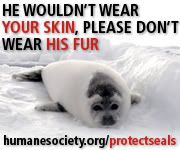 WILD BLACK-FOOTED KITTENS 6 WKS OLD IN THEIR DEN - VERY VERY SPECIAL!!!!!!
Работы мастеров GIF анимации
Works Masters GIF animations
Hometown
San Carlos, CA
Homepage
Birthday
Aug 12
Languages
English only
About Me
I care about all Animals and their right to live on this earth and to be protected. Extinction is not an option.
Introduce yourself to Carol
Lifestyle
Pets
3 cats, 2 dogs
Activist Aspirations
Casual
Political Leaning
Religions
Catholic but respect others beliefs
Eating Habits
vegetarian
Wild Fact About Me
My Philosophy
What Gives Me Hope
Everyone here at Care2 and all the agencies around the world helping to save wild and domestic animals in peril.
If I were Mayor, I'd make the world a better place by
What/who changed my life and why
What Bugs Me
Any one that would hurt a child, Any one that would hurt an animal
Passions
animals
Inspirations
Born Free USA, Amur Leopard Conservation, Fishing Cat Research and Conservation, Tiger Haven, Shambala Preserve, Sumatran Tiger Trust, Wildlife Way Station, SnowLeopards.org, PAWS, Big Cat Rescue
What Scares Me
violence and cruelty, Extinction of Any Animal
Favorites
Role Models

Quotation
Interests
laughing and making others laugh, Sports and Music, reading books, animal rights, Animal Welfare, gardening, baking, wildlife, My pets
Books
Dewey by Vickie Myron
Music
Wilson Phillips, Michael Crawford - Phantom, Moody Blues, Rolling Stones, Jethro Tull, The Sons of Champlin, Beatles - all time Fav, James Taylor, Van Morrison, The Who, Beach Boys, The Byrds, The Doors, Shania Twain, rock, classical music, The Frey, Barbara Streisand, Led
Movies
Wizard of Oz, Shawshank Redemption, Forrest Gump, " The March of the Penquins ", Harry Potter, Lord of the Rings, Avitar
TV Shows
Fringe, Cold Case, 24, X-Files, House, Discovery Channel, Twilight Zone (original), Project Runway, DEXTER!!!-the endearing serial killer, Scary Movies, Dancing With The Stars, So You Think You Can Dance, Chopped, Food Network's Iron Chef America, Animal Planet, CSI (al
Favorite Foods
nuts, yummy yogurt, watermelon, no meat, fruits and veggies from my garden, coffee
Favorite Places
my parents house, San Francisco, california, the ocean, home
Can't Live Without
water, All animals, Servals, Amur Leopard, Clouded Leopard, Fishing Cats, All Big Cats!!!, Mt. Lions, Sand Cats, Cheetahs, Leopards, Snow Leopards, Tigers, Lions, Music, dogs, friends and family, coffee, chocolate, cats, animals, air, art
Introduce yourself to Carol
My Butterfly Rewards
Most recent activity (up to 500 gifts shown)
---
I've earned Butterfly Credits