Gulfport, FL, USA
female
single
Speaks: English only
Joined Mar 8, 2007


Causes: LIONS, animals, animal rights, protecting animals, Zoo Reform, Protect America's Forests, Peace & Nonviolence, Rain Forests, Marine Wildlife, environment, Endangered Species, anti-hunting, Animal Welfare

Activities: mild exercise, shopping, swimming, writing, prayer, hiking, Movie watching, Wildlife Observation, walking, photography, meditation, Listening to Music, Journal Keeping, Games - Cards, cooking, Cafes, Amusement Parks




Save The World - One Click At A Time!
On each of these websites, you can click a button to support the cause -- each click creates funding, and costs you nothing! Bookmark these sites, and click once a day!
Click here to post this on your page or 'blog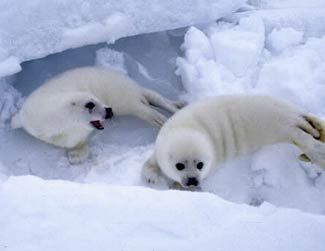 Join Care2.com's Race to Save the Baby Seals!
Hometown
Florida
Homepage
Birthday
Aug 07
Languages
English only
About Me
I'm a female 33yrs.old short but tall in alot of ways!LOL!I'm into being around animals, my family & friends!U see i'm now disabled from a car accident 3&1/2 yrs.ago which has left me unable 2 work.But i'm strong & i do the best i can!I'm an animal lover always have been.I've donated 2 the SPCA,the Sea Shepherd and the Jane Goodall Institute.I'm a definet animal rights activist!But since the accident i've found that i need something a lil more which is how found this & i'm so glad i did.I really want 2 help more in the animal kingdom...HeeHee!No,but really! Animals have always been a passion of mine.I've signed many petitions & i want to continue 2 do more & my part 4 the animals!I'm also an outdoorsy kind of girl,enjoy the beach(afterall i do live in the sunshine state),ez going,going 2 the movies,of course the internet,going 2 the park,hiking when i could same w/bicycling.I relax & listen to the sounds of nature & breathe in the fresh air!I like simplicity!But at the same time i like 2 go out & have a good time!But at this point in my life i just have 2 know my limitations which after 3 yrs.i've come 2 learn.But I take it in strides!I enjoy music 2!
Introduce yourself to L.
Lifestyle
Pets
2 dogs
Activist Aspirations
Casual
Political Leaning
Depends
Religions
Free Spirit
Eating Habits
Drink Loads Of Water, A well balance Died
Wild Fact About Me
I'm just very passionate that's about as wild as it gets!
My Philosophy
Life is what u make of it,be happy,live out ur dreams & don't take life for granted!Be urself!
What Gives Me Hope
Life gives me hope & making a differnce!
If I were Mayor, I'd make the world a better place by
If i were Mayor i would make sure that NO ANIMAL would ever be hurt again!
What/who changed my life and why
What Bugs Me
People whom do harm unto others, Evil people, ignorance, injustice, hate, cruelty, bullying, arrogance, Any one that would hurt an animal, abusive people
Passions
water, trees, peace, nature, my friends, music, making a difference, love, LIFE!!!, laughter, family, environment, broadening my horizons, animals
Inspirations
understanding, the wind, the sun coming up, the sound of the ocean, the beauty of nature, rain, peace, ocean, nature, my husband, my father, My mother, my family, My best friend, music, love, life itself, good people, friends, courage, blue skies, Birds c
What Scares Me
War - Cruelty - Greed - Indifference, Losing the ones I love, Is how cruel the people of the world are, ignorance, hate, Disrespect for others, cruel people, being alone
Favorites
Role Models
People who care to make a difference, people who fight for animal rights, People who love and respect animals, myself, my friends, my family, Mother and father, grandparents, friends
Quotation
Live Life,Be Happy & Be Urself!
Interests
herbs, recycling, wildlife, photography, pets, national parks, music, movies, Mind/Body/Spirit, meditation, massage, internet, humor, Holistic Health, Gardening/Farming, entertainment, environment, Body/Personal Care
Books
Prescriptions for Nutritional Healing, Anything to do with animals and nature
Music
Rock and Roll, soft rock, pop, rock, Easy listening, country, Classic Rock, blues, alternative, all kinds
Movies
Top Gun, the Matrix, Star Wars, horror, dirty dancing, PIRATES OF THE CARIBBEAN, Lord of the Rings, comedies, action
TV Shows
Nature and Wildlife, National Geographic Channel, Travel Channel, the learning channel, Travel Channel, Animal Cops, America's Top Model, Discovery Channel, Animal Planet
Favorite Foods
tacos, veggies, spaghetti, salmon, pasta, mexican, mashed potatoes, lasagna, italian, ice cream, fruit, french fries, fish, chocolate, chicken, broccoli, apples
Favorite Places
woods, parks, rivers, ocean, nature, my room, My bed, mountains, lakes, home, forests, florida, beach
Can't Live Without
water, sunshine, shelter, pets, peace, nature, my pets, my animals, music, money, love, laughter, hope, god, friends and family, food, books, art, animals, air
Introduce yourself to L.
My Butterfly Rewards
Most recent activity (up to 500 gifts shown)
---
I've earned Butterfly Credits