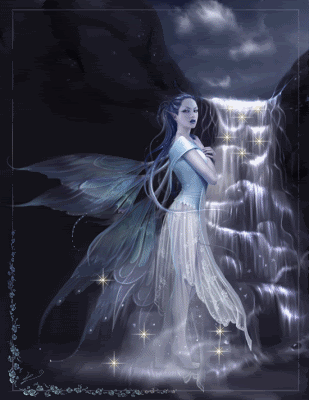 The time for empathy is now.
*** Note to master debaters***
Please save your issue for your tissue.
I am not here to argue with anyone. If you feel the need to debate an issue, please take it to someone who has the time and inclination to do so.
If you message me with hate or anger, I WILL block you. Life is too short and I don't have time for drama.
I am an advocate for human rights. That includes men, women and children of all colors, sizes, shapes, ages, beliefs and sexual preferences. I am also for the rights of the planet and all creatures living on, in, around, or above it. BUT! (Huzzah the big but!)
For example: If you are someone who believes in men's rights to the point where you have to take time out of your day to MESSAGE me that you feel rape in many circumstances is the woman's fault, and that women's rights have gone too far? That "The young girls are the problem! They know what they're doing, look at how they dress! Especially when they get fake IDs and hang out in clubs!" etc. etc. yadda yadda I have a message for you:
How about these poor, right-deprived "men" earn their rights by learning to CONTROL the NEED to have sex with someone on a first encounter with them? I suppose that seems extreme to you, though. I mean, it's not like there's a chance of coming down with (and spreading) a deadly disease by having sex with random people you don't know very well, or accidentally creating a LIFE that is going to tie you to that person FOREVER (no matter how much denial you are in or how far you run, the fact remains), and make it so the woman has to either spend the rest of HER life supporting that SHARED mistake ALONE, and being stigmatized as a whore forever after (for doing the same thing you did, though you'll be praised by the buddies you brag to as a "stud" instead), or goddess forbid, a baby-killer if she decides to get an abortion, right?
How about stop taking the Viagra for five minutes so enough blood can get to your brain for you to get to know someone? Preferably in a situation where you (and probably they) haven't already had six shots of tequila first? Maybe in the light of day you'll be able to realize that this person can't possibly be 21 (or even minimum legal consenting age, which varies and is often far too young for rational thought, depending on your location). And if not? At least you'll have a clear head and maybe avoid a disease or unwanted pregnancy with an actual consenting adult, IF they actually are an adult. And IF they are actually consenting, not just passing out from too much partying while you decide all their "flirting" must have meant they "wanted it".
If you ever think that you need to waste my time (or the time of others) trying to convince me that underage GIRLS (whose brains aren't even fully formed yet and can't possibly understand the full consequences of their actions if they happen to sneak out of their house to have a drink or TRUST A STRANGER) are the problem by using Care2 (or any other means) to message me? In the simple, easy-to-understand words of Ron "Tater Salad" White:


"The next time you have a thought- let it go.
"
This goes for any other hot button issue you may wish to argue. Religion, politics, you name it. I'm not here to fight against you. If you're a kind, empathic soul without some sort of an agenda to force people to your own beliefs, I may just fight for you or with you though. :)
***Note to friends***
My family and I are currently struggling (Thanks government, and veteran's medical disability dysfunctionality!) and I sometimes have very little time to respond to every star or message. I am just trying to make ends meet like many of you, and sometimes it gets a bit crazy. I get a LOT of mail for various causes I'm trying to support, along with all the day to day life madness. Sometimes things DO get buried that I don't mean to ignore. Please forgive me if I don't respond to something. I do not mean to offend in any way. You are awesome and I appreciate everything you do! :)