"To be the voice for those who cannot speak. Animal Abuse is NEVER ACCEPTABLE! Stop the Violence in Domestic Violence! GET IT DONE!"

Galloway, NJ, USA
female
married, 4 children
Speaks: English only
Joined May 15, 2012






MY LIFE-MY HEART-MY BABY LOVE-MY MYSTIC!
It was the first time on a computer for me and I didn't really know how to use it. I thought I would look at PetFinders and see the pets on there, but I was JUST LOOKING! I did NOT want a pet! NO, just looking. I saw an adorable little boy, named Max, only 3 months old. He was so cute! A little mixed Yorkie and Poodle...they used to be called mutts, now they're called Yorkiepoo's, hahaha! I went to page 2, and there she was! Oh...what a goofy little girl she was! HA HA! That little goofy smile on her face just pulled at my heart! I couldn't take my eyes off of her, I thought she was beautiful. She needed a haircut and bath and really needed grooming, she was a mess! But, it was her eyes! There was something in her eyes that said, "PLEASE...ARE YOU THERE TO HELP ME"? She was MINE, I JUST KNEW I HAD TO HAVE THIS SWEET BABY GIRL! Well, 4 weeks later, I met her in person for the 1st time and took her home with me. From the second she saw me, she trusted me completely! When I put my arms out to her, she came right to me and curled up right into my arms. I picked her up and held for the hour ride home. Since that day we haven't been apart. She's my reason for smiling every morning when I wake up. She brings me so much joy and happiness, I don't know what I would do without her. She was 6 yrs. old when I adopted her and she's 8 now, will be 9 in April and I know there are problems that I will face with her age, but I'll deal with them when the time comes. We're just taking each day as they come and being happy in the moment. She's sweet, gentle, kind, loving and so good, that I just don't understand why anyone was so abusive and was going to have her put to sleep. God is good and he saved BOTH of us that day, in June, when I opened the computer to look at the pets in Petfinder. Even though I've been a Christian for many, many years, I feel like I was truly born again on July 21, 2011 when I brought Mystic home with me. Not in the Christian sense, but in the human sense. She has brought LIFE into my heart! That was missing for a long time, since I lost my boy, named Brutus, who was a Yorkie. He passed in 2007.
So, when you see me, you'll also see her! She goes everywhere I do. If that bothers you, well, that's just the way it is! Why? JUST BECAUSE IT IS!

\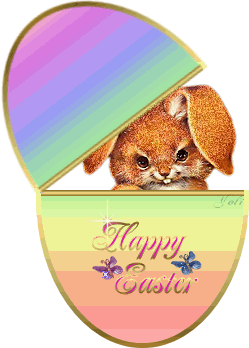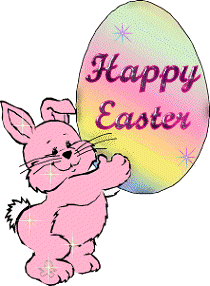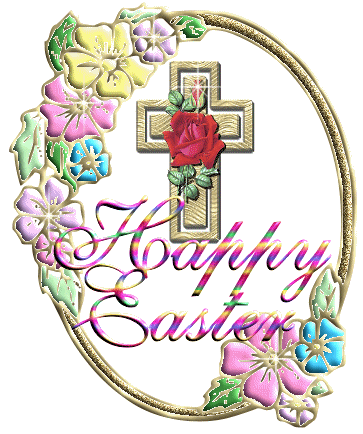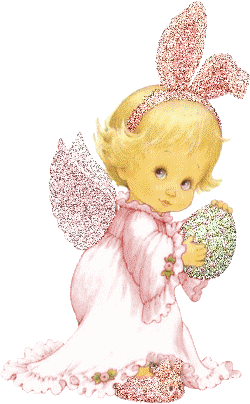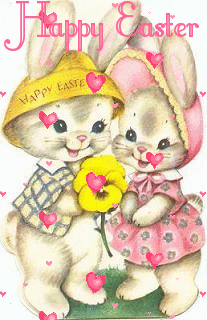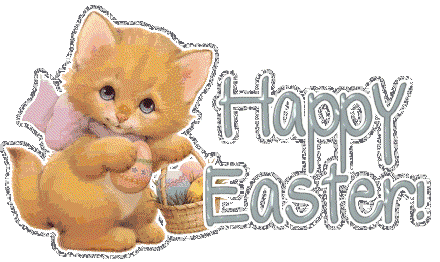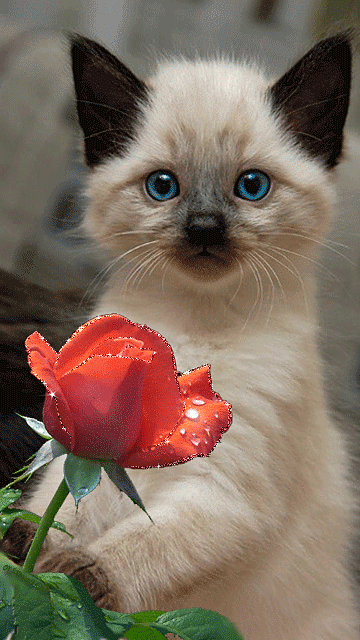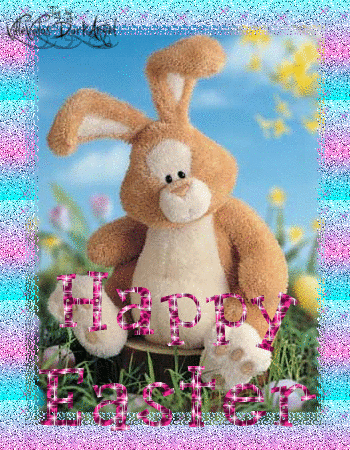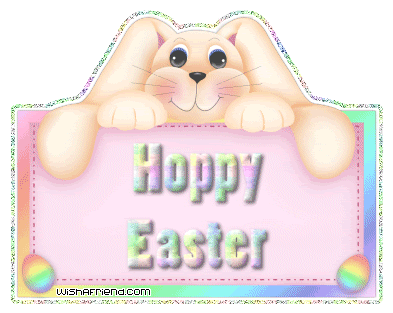 I would like to say THANK YOU to my very good friend, Sweet Teresa, for gifting me some of my beautiful graphics! I love them so much and I love her for making them for me! THANK YOU, DEAR, SWEET TERESA! WE LOVE YOU VERY MUCH! You're so nice and talented to do this for us! Wishing you, OF COURSE, a very HAPPY EASTER! Also hoping you feel better every day that goes by!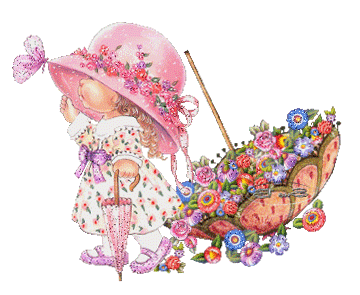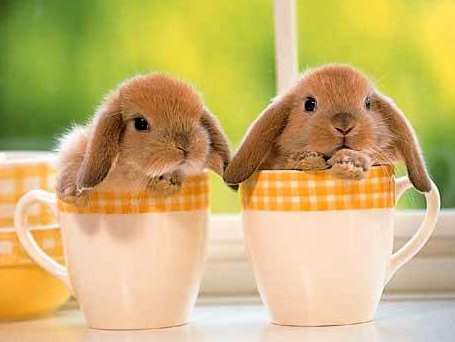 Sissy Linda and me are gonna have coffee together! Right Sissy Linda? HA HA! I have it all ready for us! UH-OH! Something's in our coffee, Sissy! What is it? Awww! Aren't they cute? HA HA! Happy Easter Sissy!
Happy Easter Everyone! We just LOVE Easter! In fact, we LOVE ALL HOLIDAYS! YEP, we really do! So, when there's a holiday, you'll see our page dressed up for that holiday, NO MATTER WHAT! You have the choice to look or not to look, HA HA! We HOPE YOU LOOK AND REALLY HOPE YOU LIKE OUR PAGE AS MUCH AS WE DO! It's OK, though, if you don't. Everyone like's different things and that's a very good thing b/c if they didn't, what kind of world would we live in? So, ENJOY OUR PAGE IF YOU WANT TO OR JUST PASS IT BY IF THAT MAKES YOU HAPPY, OK? One thing for sure, though, HAVE A GOOD AND HAPPY DAY, ALWAYS!
HUGS AND LOVE, BARBARA & MYSTIC, TOO!

Joined
May 15, 2012
Activist Aspirations
Casual
Here for
Meeting Friends, Support a Cause
Group Host of
none yet
Groups
none yet
Hometown
Galloway, NJ
Homepage
Birthday
Oct 01
Languages
English only
About Me
I'm 5', 108 lbs., and 59 yrs. old. Mother of 4, grandmother of 6 beautiful kids. Very proud adoptive mother of Mystic, now 8 yrs. old, adopted when 6, July 2011. Love life, enjoy sharing laughter, tears, love and life with family, friends and sweet Mystic.
Introduce yourself to Barbara
Lifestyle
Pets
1 Chinese Crested PowderPuff Dog
Activist Aspirations
Casual
Political Leaning
Liberal
Religions
Christian - non denominational
Eating Habits
Almost anything... :)
Wild Fact About Me
When I'm passionate about something, WATCH OUT!! I'm very easy going, but If you get me going on the wrong thing, IT'S ON!
My Philosophy
If you accept the behavior, then you must also accept the consequences!
What Gives Me Hope
God! His Son, Jesus! When I open my eyes in the morning and I'm alive.
If I were Mayor, I'd make the world a better place by
Get rid of all the Child Perverts and Animal Abusers!!
What/who changed my life and why
Mystic She taught me what it's like to love with no conditions!
What Bugs Me
Idiotic politicians, People who are unfriendly, People who see but prefer to be blind, BULLIES!!!!!, ANIMAL CRUELTY OF ANY KIND, ABUSIVE PEOPLE, Any one that would hurt a woman, Any one that would hurt a child, injustice, People on cellphones while driving !
Passions
Mystic, My Grandchildren!!!, MY CHILDREN!!!, animals
Inspirations
My daughter Nicole, Kindness in any form, good people, beautiful stories
What Scares Me
Losing the ones I love, The moral direction of our society!, Is how cruel the people of the world are
Favorites
Role Models
God and His Son, Jesus, Animals who have survived the worst
Quotation
I would never ask you to substitute your judgement for mine.
Interests
Mystic, My Grandchildren, My Children, Animal Rights, Computer, Reading
Books
James Patterson's Books, Mysteries
Music
"golden oldies"
Movies
The Color Purple, Happy Feet, Horton Hears a Who, Fried Green Tomatoes
TV Shows
Criminal Minds, Law and Order, Law and Order SVU, I like thrillers, Cold Case
Favorite Foods
I EAT TO LIVE, I DON'T LIVE TO EAT, corn on the cob, Mashed potatoes and corn, green or black olives, corn, broccoli, strawberries, steak, meatloaf--mine, potatoes, ice cream, cheese cake, italian, chinese
Favorite Places
My Home, My bed
Can't Live Without
God and Jesus Christ, Holy Spirit, Mystic, hope, freedom, love, laughter, friends and family, food
Introduce yourself to Barbara
My Butterfly Rewards
Recent Activity
---
I've earned Butterfly Credits