FREEDOM, PEACE, UNITY AND JUSTICE TO UKRAINE!
New Year's Tree 2014, Maydan Square, Kiev, Ukraine
http://www.youtube.com/watch?v=Sur8coFE0tU&feature=player_embedded />
It is better to conquer yourself
than to win a thousand battles.
Then the victory is yours.
https://www.kieler-woche.de/english/sailing/index.php
Landeshauptstadt Kiel, Schleswig-Holstein,
Deutschland (Germany)
Wolf - Loup - Lobo - Canis lupus
We must fight against the spirit of unconscious cruelty with which we treat the animals.
Animals suffer as much as we do.
True humanity does not allow us to impose
such sufferings on them.
It is our duty to make the whole world recognize it.
Until we extend our circle of compassion to all living beings, humanity will not find peace.
Albert Schweitzer, Physician/Nobel Laureate
WE CAN PROVOKE, CREATE, SUPPRESS
AND ALSO DELETE PICTURES, EMOTIONS
AND THOUGHTS AT TIMES -
WE CAN LIGHT OR EXTINGUISH A FIRE -
WE CAN BLOW, STORM, CALM DOWN,
INHALE AND EVEN HALT TO BREATHE -
WE CAN POUR OUT , SPILL, DIVERT OR
STOP THE WATER FLOW -
WE CAN BUILD UP AND DESTROY -
BUT WE WON'T STOP THE ROTATION OF
THE EARTH !!!
LOVE IS EASY
- when you want it so
- when you are ready for it
- when you have valued your past
- when you have hope for your future
- as soon as you have learned to enjoy your presence
LOVE IS ...
not the dying moan of a distant violin but the triumphant twang of a bedspring!
(Author unknown)
He ( the Buddah) spoke about a
being someone who is a helper,
who will protect us when we are
taken unawares, when we are
surprised by life in some way.
This person will be a refuge to us
when we are afraid. He spoke
about a good friend as someone
who is constant in our time of
happiness and in our times of
adversity or sorrow, someone
who will not forsake us when we're
in trouble.
And as someone who will tell us
their secrets and will not betray
our secrets to others, and at the
same time will be completely
honest with us and warn us if
they think we are heading off
towards danger.
SEVEN STEPS TO SUCCESS
(read bottom to top )
they honor you
they admire you
they acknowledge you
they accept you
they remember you
they fight you
they ignore you

they don't know you

Philippine Kids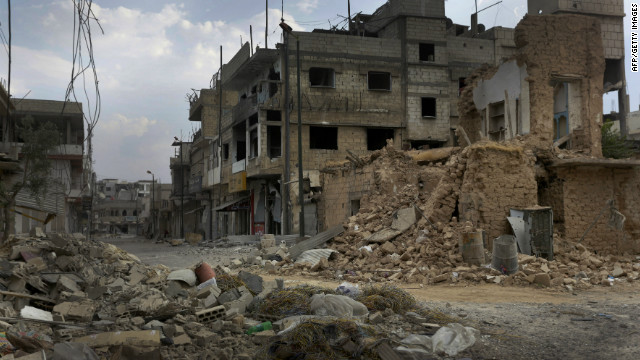 City of Qusayr, Homs, Syria, June 20, 2012
A man tries to extinguish a fire in Damaskus
March 2013
LEADERS OF
AFGHANISTAN, CHINA,
CONGO,
COREA,
EGYPT, FRANCE,
GERMANY,
INDIA, IRAN, IRAQ,
IRELAND, ISRAEL,
NIGERIA, PAKISTAN,
PALESTINE, RUSSIA,
SAUDI ARABIA, SOMALIA,
SUDAN,
SYRIA
, TURKEY,
UNITED KINGDOM
and the USA :
YOU MUST STOP
THE CONSCIOUS CRUELTY
BY WHICH YOU TREAT
(Y)OUR FELLOW HUMANS !!!
W.S.

Wolf - Loup - Lobo - Canis lupus
"To laugh often and much, to win the respect of intelligent people and the affection of children, to earn the appreciation of honest critics and endure the betrayal of false friends, to appreciate beauty, to find the best in others, to leave the world a bit better, whether by a healthy child, a garden patch, or a redeemed social condition; to know even one life has breathed easier because you have lived. This is to have succeeded!"
- Ralph Waldo Emerson, American author/philosopher.
Seehund - Seal

STOP VIVISECTION !
MAKE IT A THING OF THE PAST!
"He who gives when he is asked
has waited too long."
Lucius Annaeus Seneca