"CeRCaNDo WoNDerLaND"

Murcia, Spain
female, age 33
committed relationship
Speaks: learning chinese!!, italian, Tagalog, spanish, english
Joined Dec 18, 2003


Activities: yoga, baking, scrapbooking, collecting stamps, reading, jogging/running, volunteering, travel, shopping, reading, photography, Movie watching, Listening to Music




Hi..I am Lilia and this is my space. I really believe in changes. I am a volunteer in UNICEF-Murcia (Spain) and a member/volunteer of ASPROFIL, a Filipino Association in Spain, and I loved to work with them. I was born in the Philippines but I always lived in Spain. On June, 2007 I finished my Law studies and after working at a Law firm I decided to take a Master in international cooperation and economic development...Being a lawyer or working in a NGO, I just want to help people with my work...
I have a lot of projects and I hope I can achieve them
Best wishes to all of you...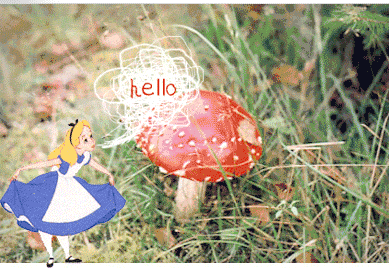 Hometown
Murcia, Spain
Homepage
Birthday
Aug 29, 1984
Languages
learning chinese!!, italian, Tagalog, spanish, english
About Me
Introduce yourself to lilia
Lifestyle
Pets

Activist Aspirations
Enthusiastic
Political Leaning
Liberal
Religions

Eating Habits

Wild Fact About Me
My Philosophy
Just live and work hard to make your dreams true
What Gives Me Hope
children, different NGO's and association's work
If I were Mayor, I'd make the world a better place by
What/who changed my life and why
What Bugs Me
censorship, arrogance, indifference, hypocrisy
Passions

Inspirations
life itself
What Scares Me

Favorites
Role Models
Edurne Pasaban, Audrey Hepburn, Mom
Quotation
Life is what happens to you while you're busy making other plans. John Lennon
Interests
ecology, Mythology / Folklore, internet, movies, music, photography, reading, Travel/Adventure
Books
Oracle Night by Paul Auster, Prozac Nation by Elizabeth Wurtzel, The Bell Jar by Sylvia Plath
Music
Oasis, Avril Lavigne, Natalie Imbruglia, Keane, Michelle Branch, Vanessa Carlton, Simple Plan, Green Day, The Corrs, Maroon 5, Coldplay, Robbie Williams, Jack Johnson, U2, REM, BoN Jovi, HoobaStaNk
Movies
Kill Bill 2, Kill Bill 1, Charade, My Life Without Me, Roman Holiday
TV Shows
the simpsons, friends, Grey's Anatomy
Favorite Foods
italian
Favorite Places
Barcelona (Spain), Firenze (Florence-Italy), London (UK)
Can't Live Without
music, sea, my camera, my friends, my family
Introduce yourself to lilia
My Butterfly Rewards
Most recent activity (up to 500 gifts shown)
---
I've earned Butterfly Credits