"To help one another -- and all animals! -- into a better world."

Stora, Sweden
female, age 115
married
Speaks: Danish, Swedish, English
Joined Mar 9, 2013


Causes: WSPA, Animal Welfare, Cancer Awareness, Save endangered Species, Human Rights, Civil Rights, Education, SOS Childrens Villages, Greenpeace, Anti-Child Labour, Amnesty International, AWF African Wildlife Foundation, Oceana Protecting the World's Oceans, Womens Rights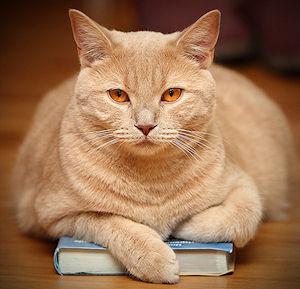 OBS! OBS! OBS!
Dear Friends! During summer I will be engaged in many outdoor activities which means that my laptop quite often will get a good rest!! Therefore I will not be able to respond on mails and returning stars as frequently as earlier.
Wish you a wonderful summer!
Joined
Mar 9, 2013
Activist Aspirations
Enthusiastic
Here for
Support a Cause
Group Host of
none yet
Groups
Defenders of Wildlife, ORANGUTANS: Men of the Forest, Patients Bill of Rights
Hometown
Copenhagen, Denmark
Homepage
Birthday
Jan 01, 1900
Languages
Danish, Swedish, English
About Me
Curious and interested in everything.
Introduce yourself to Vita
Lifestyle
Pets
1 cat and all wild friends in nature
Activist Aspirations
Enthusiastic
Political Leaning
Depends
Religions
Nature is the pulse of my life
Eating Habits
All food which benefits heart and brain
Wild Fact About Me
Very wild!!..I talk to my flowers, my garden, insects, birds, trees. Yes, everything which is alive! - and I can't help hugging trees.
My Philosophy
To be aware, to help, to share, to love.
What Gives Me Hope
Caring people!
If I were Mayor, I'd make the world a better place by
UNarm the world!!!
What/who changed my life and why
The italian artist, writer and Nobel Prize winner in literature Dario Fo.Through his performance art --"Commedia dell'arte"-- he has challenged the political, financial and religious hypocrisy with great awareness and humour. That opened my eyes!!!
What Bugs Me
Corrupted and narrowminded politicians
Passions
Books, Art, Creativity, Archaeology, History, Crafts, Gardening, Architecture, Poetry, Music, Nature
Inspirations
LIFE!
What Scares Me
dictatorial manipulation
Favorites
Role Models
Jane Goodall, David Attenborough, Aung San Suu Kyi, Dario Fo, Piet Hein, Harry Belafonte, Martin Luther King, Leonardo da Vinci, Mandela, H.C. Andersen, Dalai Lama, Chaplin
Quotation
From the fairy tale "The Butterfly" of H.C. Andersen (you find the whole story at fairytalescollection.com) When the butterfly ended up indoor flying against a window he said "But it is not enough merely to exist. I need freedom, sunshine, and a little flower for a companion"
Interests
As my passions
Books
Art, Poetry, Health, Philosophy, History, Architecture and design, Archaeology, Biographys
Music
Jazz, Soul, Classic, Rock, Blues, Folk, Experimental
Movies
The Dictator, Cat on a hot tin roof, Gone with the wind, Dr. Zhivago, The night of the iguana, Guess who's coming to dinner?, Limelight, Zorba the greek, La Strada
TV Shows
No TV, Watching on my Laptop, News, Debate programs, Documentaries, Nature programs, The Danish super skilled, farmer and environmentalist:, Frank Ladegaard Erichsen, David Attenborough, Piers Morgan!
Favorite Foods
Tunasalad with ryebread
Favorite Places
Home, Rocky Mountains, Glyptoteket museum in Copenhagen, Rome, Grand Canyon, North Cape
Can't Live Without
Humour and carrots!!
Introduce yourself to Vita
My Butterfly Rewards
Most recent activity (up to 500 gifts shown)
---
I've earned Butterfly Credits