'All environmental problems become harder - and ultimately impossible - to solve with ever more people'- Sir David Attenborough
www.populationmatters.org
'If all the animals were gone,man would die of a great loneliness of spirit. All things are connected like the blood that unites one family. Man did not weave the web of life - he is merely a strand in it.'
"Overconsumption and overpopulation underlie every environmental problem we face today."
Jacques Cousteau
STOP the Badger Cull NOW!!!
Carnage in the countryside....
'It is both sad & shameful that when night falls & the setts of southern England stir,their gentle folk will be needlessly slaughtered; that in spite of science & public will, the wrath of ignorance will further bloody & bleed our countryside of its riches of life; that brutalist thugs,liars & frauds will destroy our wildlife & dishonour our nation's reputation as conservationists & animal lovers' - Chris Packham ( Naturalist & TV Presenter)
'If you have men who will exclude any of God's creatures from the shelter of compassion & pity, you will have men who will deal likewise with their fellow men' - St. Francis of Assisi
'The earth is the Lord's and all that is in it; the world and those who dwell therein' - Psalm 24

'The tree which moves some to tears of joy is in the eyes of others only a green thing which stands in the way' - William Blake
Barn Swallow (Hirundo rustica) - the very essence of an English Summer day

'One Swallow does not make a Summer,
neither does one fine day;

similarly one day or brief time of happiness
does not make a person entirely happy' - Aristotle

'He who bends to himself a joy,
Does the winged life destroy.
He who kisses the joy as it flies,
Lives in eternity's sun rise' - William Blake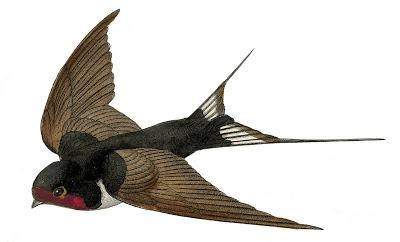 'Like floating flowers,
Came butterflies,
the souls of summer hours' - John Masefield
FOR GOD'S SAKE WILL SOMEONE SAVE THE ELEPHANTS AND STOP THE MASSACRE!!!
'When the power of love overcomes the love of power the world will know peace' - Jimi Hendrix

The Crow is a beautiful & highly intelligent bird - but sadly much maligned & persecuted by the cruel & ignorant.
'The love of gardening is a seed - once sown - that never dies' - Gertrude Jeykll
We are all woven together in the web of life
.
'I believe in the Sun - even though it is late in rising;
I believe in Love - though it is absent;
I believe in God - though He is silent'
The woods are lovely -
Dark and deep,
But I have promises to keep,
And miles to go before I sleep. - Robert Fros
t