"Animal Shelters/Animal Welfare/Spay-Neuter/TNR/Big Cats/ Medium Cats/Little Cats"

Union Dale, PA, USA
female
committed relationship
Speaks: CAT, English, Gaelic, German, Hebrew, Spanish, Yiddish
Joined Nov 21, 2004


Activities: Driving insanely fast cars, Growing/Hybridizing orchids, NASCAR, Mind travel, Body travel, Star-gazing, Spelunking, Rock hounding, Bird/Wildlife Habitat, Hiking, Camping, Gardening, Bird-Watching




ADOPT, SPAY/NEUTER, LOVE, RESPECT, PROTECT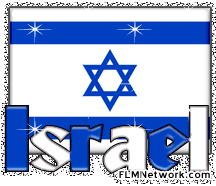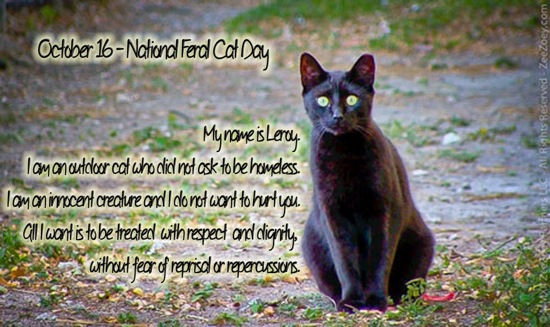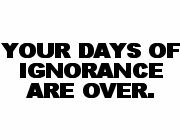 PLEASE HELP FEED SHELTER PETS:
http://www.freekibble.com
http://www.freekibblekat.com/
http://www.theanimalrescuesite.com/clickToGive/home.faces?siteId=3
http://www.pedigree.com/03adoption/donate/#calloutOne
http://www.clicanimaux.com/catalog/accueil.php?clic=oui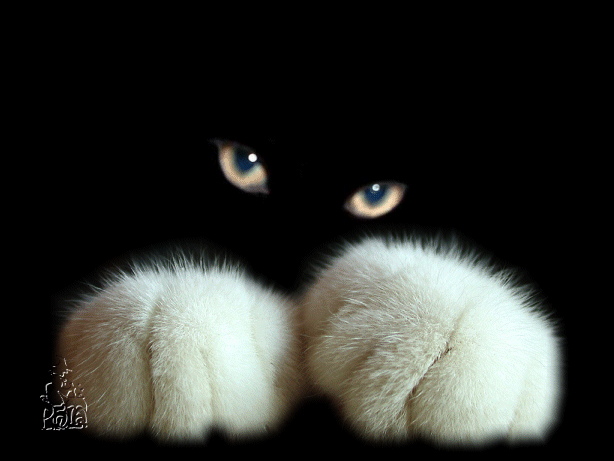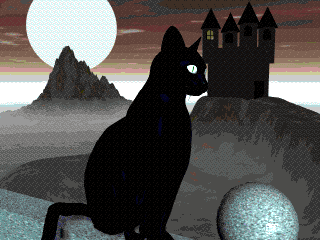 Â
Â
Â

 Â
     Â
Â


              Â
Â


                         Â

Â
Â
     Â
 Â
    Â
       Â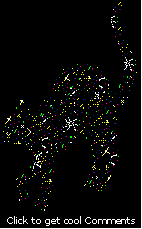 Â
          Â
    Â
 Â

Â
                  Â
    Â
Â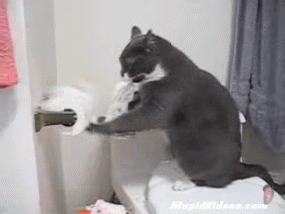 Â
   Â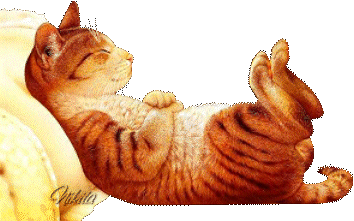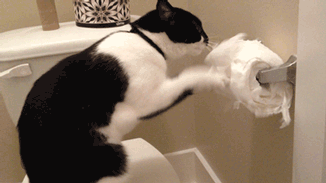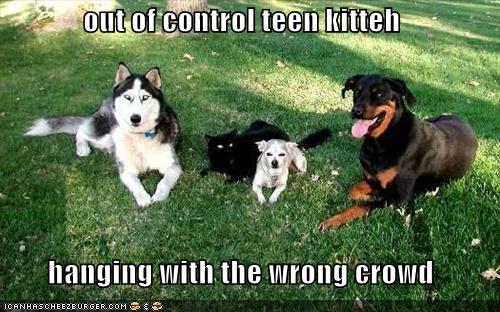 Â
The Highlanders are Aonghus and Mahala.
Â
Â
Â
Â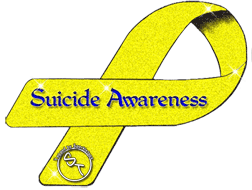 Â
3000 AMERICANS WILL COMMIT SUICIDE TODAY.
SUICIDE IS THE 11th LEADING CAUSE OF DEATH IN THE U.S.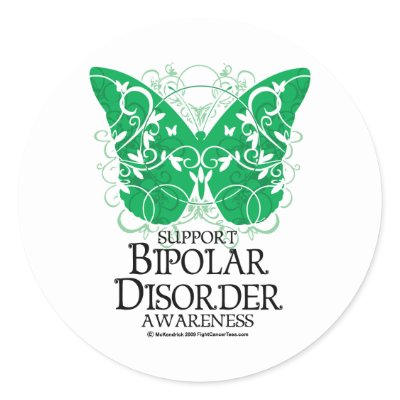 Â
Fight, with every ounce of your
strength, to never give up hope.
The tiniest bit of song buried
deep within your soul is big
enough to save your life.Â
Â
IF THE ARABS LAY DOWN THEIR WEAPONS TODAY, THERE WOULD BE NO MORE VIOLENCE. IF ISRAEL LAY DOWN HER WEAPONS TODAY, THERE WOULD BE NO MORE ISRAEL. BENJAMIN NETANYAHU
THERE WILL BE NO PEACE IN THE MIDDLE EAST UNTIL THEY LOVE THEIR CHILDREN MORE THAN THEY HATE US. GOLDA MEIR
Those primarily resonsible for the current situation of the Palestinian people are their own leaders, from Haj Hussaini to Yassir Arafat, to the leaders of Hamas and other terrorist groups. These leaders have placed a higher priority on the destruction of Israel than on the construction of Palestine. Palestinian leaders still insist that their people commemorate al Nakba, the *catastrophe*, which was the Israeli acceptance and the Palestinian rejection of the UN Partition Plan, which would have led to seperate Palestinian and Israeli states.
ALAN DERSHOWITZ
A CASE FOR ISRAEL
Â
 Â
   Â
Â
           Â
 Â
Â
        Â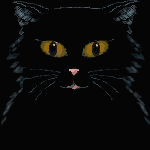 Â
ÂÂ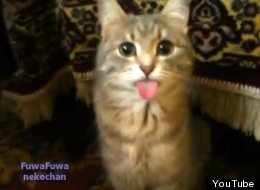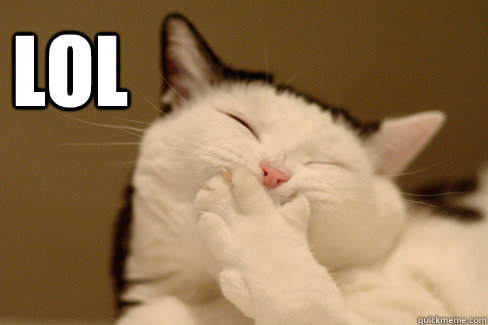 ÂÂ
ÂÂ
Joined
Nov 21, 2004
Activist Aspirations
Rabid
Here for
Support a Cause
Group Host of
none yet
Groups
C.O.P.E - Carers Of Planet Earth, Care2 Feedback and Suggestions, Cat Lovers, Defenders of Wildlife, Defenders of Wildlife Action Fund - Electing Pro-Wildlife Leaders, Defenders of the Voiceless, I Got Sick on the Vegan Diet, NWF - National Wildlife Federation, The Nature Conservancy (TNC), WWF - World Wildlife Fund
Hometown
California
Homepage
Birthday
Oct 09
Languages
CAT, English, Gaelic, German, Hebrew, Spanish, Yiddish
About Me
My life is devoted to animals and veterinary medicine. Free spirit. Passionate. Compassionate. Opinionated. Intolerant and sarcastic of irrationality. Outspoken (and you may not like what you hear), Wildlife Rehabilitator. Shelter volunteer. Humane omnivore. Re-incarnated cat. Incurably happy.
Introduce yourself to Barbara
Lifestyle
Pets
Gouldian finches, 9 cats, Reticulated python, Hermit crabs, 3 dogs, 3 parrots, 4 parakeets, Red factor canaries
Activist Aspirations
Rabid
Political Leaning
Liberal
Religions
Jewish Science Movement
Eating Habits
Home-Made, Healthy, Humane
Wild Fact About Me
I graduated the Skip Barber School of Racing.
I have total recall.
My Philosophy
You never soar so high as when you stoop low to help a child or an animal. Jewish Proverb
What Gives Me Hope
People who think, research, study, and learn.
If I were Mayor, I'd make the world a better place by
Respect this planet and it's creatures.
What/who changed my life and why
ME! Animals. Veterinary Medicine. Dr. Stephen Ettinger, DVM
What Bugs Me
Humaniacs, who confuse sentimentality for reason, Dumb sheep, the Human Kind!, Deliberate, Willful Ignorance, All Militant Extremists, Humaniacs, Nazi Vegans
Passions
Big CATS, Medium CATS, Little CATS, Nature and all her creatures
Inspirations
Courageous, rational people who use their brains
What Scares Me
Cruel, selfish, emotional, stupid people who dont
Favorites
Role Models
Dr. Stephen Ettinger, DVM, Roseanne, Dr. Seuss, B. Kliban, Grumpy
Quotation
&%$# @#% !!!!!
Interests
Ornithology, Astronomy, Books, Cultivating orchids, Geology, Medicine - Human/Veterinary, Meteorology, Psychiatry, Wildlife
Books
Ayn Rand, Leon Uris, Herman Wouk, James Michener, Psychological thrillers
Music
Lenny Kravitz, Sir Elton John, NO CLASSICAL OR JAZZ, PLEASE!!, Gerry Rafferty, J.J. Cale, Hootie, The Who, The Doors, LEONARD COHEN - THE MASTER, Springsteen, Queen!
Movies
Sound of Music, Starman, Wizard of Oz, Harry and Tonto, Pretty Woman, Primal Fear, Steel Magnolias, Apocalypse Now, Wild Ones, Fried Green Tomatoes, Spitfire Grill, Threads, Braveheart, Dirty Dancing
TV Shows
American Restoration, Vikings, Counting Cars, Fast N' Loud, American Pickers, Pawn Shop, NCIS, Law and Order (all of them), House, Criminal Minds
Favorite Foods
pesto, oranges, hummus, spinach, broccoli, asparagus, Indian, Israeli, Mexican
Favorite Places
Israel, Switzerland, San Francisco/Marin County, My home state California, My mountain home in Pennsylvania, American Southwest, Hebrides Islands in Scotland
Can't Live Without
All animals, Birds, Cats, Nature, Solitude, Wildlife
Introduce yourself to Barbara
My Butterfly Rewards
Recent Activity
---
I've earned Butterfly Credits