MY DEAREST BEAUTIFUL CARE2 FRIENDS




THIS EVENING (SIN TIME: 23 AUG 2016/TUE), I AM SO SADDENED BECAUSE I DISCOVERED THAT:




1) MY POST CANNOT BE PASTED ON EVERY COMMENT BOARD.

2) I CAN'T COMPOSE MESSAGE TO NOTIFY MY DEAREST FRIENDS NOR CAN I REPLY TO MY INCOMING EMAILS.

3) I CAN'T EVEN WRITE MY COMMENTS ON SITE FEEDBACK.




I CAN SEE AND READ COMMENTS AND/OR MESSAGES BUT I CANNOT RECIPROCATE NOR CAN I DO ANY THING AT ALL!

I WILL MISS ALL MY DEAREST FRIENDS FOR BEING UNABLE TO KEEP IN TOUCH AND I HOPE AT LEAST THE POSTING ISSUE CAN BE RESOLVED SOONEST!




UNTIL THEN, I WISH ALL MY DEAREST FRIENDS LOTS OF BLESSINGS TODAY, TOMORROW AND ALWAYS! PLEASE TAKE GREAT CARE AND GOD BLESS!




FROM YOUR CARING FRIENDS: DORIS, FOREVER LORRAINE DARLING & BROWNIE DARLING <3



THIS MORNING (SIN TIME: 21 JUL 2016/THU), I DISCOVERED SERIOUS CARE2 ISSUES BECAUSE I LOST ACCESS TO ALMOST EVERY THING: NO ACCESS TO MAILINGS NOR FRIENDS LIST NOR SITE FEEDBACK NOR CAN I SEND GREEN STARS AT ALL AND THE PROBLEMS ARE TOO MANY TO LIST.




SINCE IT WAS SHARED THAT CARE2 IS DOING SITE MAINTENANCE AGAIN, I WILL JUST WAIT AND SEE IF THERE WILL BE IMPROVEMENT SOONEST!!!




MEANWHILE, YOUR KIND UNDERSTANDING, SUPPORT AND PATIENCE WILL BE HIGHLY APPRECIATED.




ALWAYS TAKE GREAT CARE AND GOD BLESS!




BLESSINGS, LOVE & HUGS TO YOU FOR A BEAUTIFUL DAY FILLED WITH PEACE, HEALTH, HAPPINESS, HARMONY AND LOVE!




FROM YOUR CARING FRIENDS: DORIS, FOREVER LORRAINE DARLING & BROWNIE DARLING <3

I ADORE our Man's BEST FRIENDS of ANY breeds!!!


FOR THOSE VOICELESS HELPLESS DOGS & CATS IN YULIN, CHINA!!! PLEASE PRAY FOR THEM!!!


Dearest Care2 Friends and Care2 Members




I believe our hearts are all crying for those voiceless dogs & cats in Yulin, CHINA but we feel helpless that we couldn't STOP worldwide Animal Neglect, Animal Abuse, Animal Cruelty, Animal Slaughter & Animal Murder!!!




The ONLY powerful thing that we CAN do for all the animals is to PRAY DAILY for their WELL-BEING, SAFETY & PROTECTION!!! Lets PRAY in unison for MIRACLES that the Dog Meat Festival will be BANNED instantly and that any damages will be reduced to the minimum because every thing happens for a reason and GOD has His reasons!




PLEASE share and PRAY as I am asking my friends to pray too. Just couldn't help crying at the thought of those ADORABLE dogs & cats and last year, it took me a long time to heal the pain in my heart but I am already feeling the pain in my heart again...

SOOO BEAUTIFUL!!!


SOOO ADORABLE!!!


SOOO CUTE!!!


SOOO SWEET!!!


MY FAVOURITE BUTTERFLIES, HEARTS & ROSES AND ITS MY BEST COLOUR: BLUE!!!




To: Dearest Care2 friends and Care2 members


However, quote A GREEN STAR = 2 BUTTERFLY CREDITS BUT UP TO 25 TIMES A DAY unquote, therefore, 1-5 stars from each Care2 friend & Care2 member should suffice.

Thanks for your kind attention, understanding & cooperation.

Wishing ALL with abundant blessings of Peace, Safety, Good Health, Love, Happiness & Joy in year 2016 & years ahead.

INTRODUCING RILEY & LUKA, BEAUTIFUL FRIENDS FROM NEW ZEALANDTHANKS DEAR ROMOLA FOR SHARING THIS ADORABLE PHOTO RECEIVED ON 4 FEB 2016/THU :)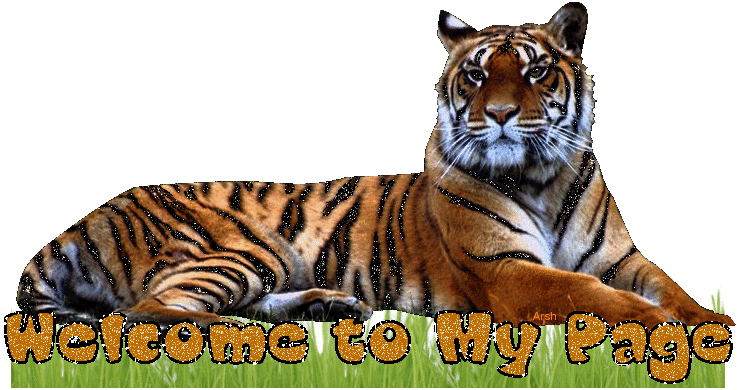 In loving memory of our beautiful lion: handsome Cecil darling departed on 1 Jul 2015

This is my cute Brownie darling. Spotted her at a nearby car park on 9 Oct 2014 (my birthday) and when she turned to smile at me, my heart melted. But my heart dropped as she LIMPED away. Every day, went to give her food & water and it was after 1-week that I asked an Indian woman whom Brownie isn't afraid of, to lead Brownie to my house and it was before midnight of 15 Oct 2014 so 16 Oct shall be Brownie's Birthday. Brownie escaped twice when that Indian woman walked her on the following days but now, she is happy and is very attached to me.
This is my beautiful Lorraine darling. We fell in love at first sight and she became my sweet baby gal. She was very precious to me that I gave her my heart & soul. It still hurts because I feel SO empty without her. In loving memory of my FOREVER Lorraine darling who was the sweetest & most adorable ANGEL and the BEST gift in my life. I am so grateful to God & Lorraine darling for giving me such an unforgettable & blessed experience of heavenly bliss.