"I am here to do that little something that I can do to make the world a better place."

Bucharest, Romania
female, age 38
single
Speaks: french, english, romanian
Joined Apr 28, 2007





Did you know that between 4 and 5 trillion plastic bags are used each year globally, and each one can take between 500 to 1000 years to decompose?!My little family has a new member. Her name is Dhara, former stray dog, presently my princess. I found her wandering downtown on a cold, rainy day, I took her inside the store...She was so shy, frightened and hungry...I fed and comfort her... And I said to myself "Well, I really hope my cats (Lulu and Mishu) won't hate me for this!" . And I took her home with me:)))

About a month ago, on my way home, I found a wild pigeon, with a wounded wing, right in the middle of the street. I pulled over, stopped the traffic and caught the pigeon. I took him to the vet - I thought his wing was broken, but the vet said it was just wounded and that, if I took good care of him, he will be able to fly again. Ash - cuz that's his name now :) - is doing better and better, his wound is healed now, but he is not strong enough to fly - and I just can't wait for the day when I will set him free! Although I am gonna miss him, he is a wild bird and he deserves to fly free. WILD ANIMALS ARE NOT PETS! Gonna update this when I will return Ash to the wild. You can see photos of my little fellow in my albums..:)

Please, watch these videos and we'll see if you're gonna think twice before signing a petition for animals...
http://www.youtube.com/p/DD9BF3D1179396CD
http://www.youtube.com/p/1533E0E3020E46A1
Please, consider signing these petitions! They are all still active and need signatures!
http://www.gopetition.com/petitions/protect-all-endangered-animals-from-the-red-list.html
Please help stop the Poaching of African Elephants!!!
GOAL 10.000 signatures and it only has 814 today, May 6th...
End Euthanasia of Healthy and Treatable Animals!
GOAL 50.000... 41.237 by now...we're almost there... Please, sign!
Please sign and help Bears being abused treated and help stop Bile Farming!
GOAL 10.000...1.134 signatures by now...shame....
Stop Euthanizing Adoptable Animals In Shelters
GOAL 100.000 signatures. 1258 by now....keep on signing, please!!!
Stop animal abuse in Romania, an EU country!
GOAL 10.000 signatures. 932 people cared for this by now.....
Protect Our Wildlife - Jumpstart a Clean Energy Future!
Success! A Clean Energy Bill was passed in December, 2007!
http://www.youtube.com/p/DD9BF3D1179396C
Tell Mars Inc., to stop testing on animals!
GOAL 10.000...1.406 signatures so far...
STOP THE LAYING OF TRAPS AND POACHING IN THE FORESTS OF ROMANIA
GOAL 5.000 signatures...1.240 today, May 6th...
Free clicks to generate donations! You can click as many times as you want!
What if...
A Dog's Soul
Unknown

Every dog must have a soul
Somewhere deep inside
Where all his hurts and grievances
Are buried with his pride
Where he decides the good and bad
The wrong way from the right,
And where his judgment carefully
Is hidden from our sight.

A dog must have a secret place
Where every thought abides,
A sort of close acquaintance that
He trusts in and confides
And when accused unjustly for
Himself, He cannot speak,
Rebuked, He finds within his soul
The comfort he must seek.

He'll love, though he is unloved,
And he'll serve though badly used,
And one kind word will wipe away
The times when he's abused.
although' his heart may break in two
His love will still be whole,
Because God gave to every dog
An understanding Soul!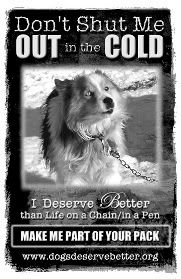 Please, sign this petition and help save millions of innocent animals killed "in the name of science"!

Shut Down Huntingdon Life Sciences



Joined
Apr 28, 2007
Activist Aspirations
Rabid
Here for
Meeting Friends, Support a Cause
Group Host of
none yet
Groups
"SAVE OUR WILD MUSTANGS & OUR HERITAGE & STOP SLAUGHTER", A WOMANS BEAUTY & HEALTH CRUELTY FREE!, ANIMCORD: Would you like to save abandoned animals?, African Wildlife Foundation, Canine Concerns: Stop Puppy Mills / Dog Chaining & Fighting, Ending Animal Cruelty....A balanced approach, Friend Of The Week, International Society for the Prevention of Cruelty to Animals, Pets in Need, Romania, the land of Dracula?, SEA SHEPHERD CONSERVATION SOCIETY - Outreach on Care2, ThePetitionSite Center, Tree-Nation, VoiceforSeals more »
Hometown
Bucharest, Romania
Homepage
http://grainofsand
Birthday
July 05, 1979
Languages
french, english, romanian
About Me
Introduce yourself to Elena
Lifestyle
Pets
Muffin, Benji, Dhara, Lulu, Mishu
Activist Aspirations
Rabid
Political Leaning
Religions

Eating Habits

Wild Fact About Me
My Philosophy
What Gives Me Hope
If I were Mayor, I'd make the world a better place by
What/who changed my life and why
What Bugs Me

Passions

Inspirations
ANIMALS, nature, music, good people
What Scares Me
living enough to see THIS WORLD DEAD, irremediable processes, biological weapons, black holes, Abusers of all kinds, species extinction
Favorites
Role Models

Quotation
"I believe that there is a subtle magnetism in Nature, which, if we unconsciously yield to it, will direct us aright." ~Henry David Thoreau
"The poetry of the earth is never dead." ~John Keats
"The human spirit needs places where nature has not been rearranged by the hand of man." ~Author Unknown
Interests
human nature, music, art, history
Books

Music
Rammstein
Movies

TV Shows

Favorite Foods

Favorite Places

Can't Live Without

Introduce yourself to Elena
My Butterfly Rewards
Most recent activity (up to 500 gifts shown)
---
I've earned Butterfly Credits