"PRIMUM NON NOCERE"

Lamporecchio, Italy
male, age 60
married
Speaks: Italian, English (a bit)
Joined Nov 25, 2013





Dear Visitor,
if you linger on my profile page, you can listen an enchanting piece by Giovanni Battista Buonamente, very well performed

by my talented friend Olivia Centurioni

(pictured).
This is the link to watch the video-clip on YouTube: http://youtu.be/6r1BP6LkzOE

All your nice or wise comments are greatly appreciated!!!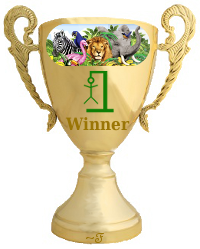 I earned this wonderful Cup with a great effort and a little help from my "Computer Shop" Friends!
Joined
Nov 25, 2013
Activist Aspirations
undeclared
Here for
Meeting Friends, Support a Cause
Group Host of
Groups
Adorable Moon, Amnesty International, Animal Advocates, Astrology and Divination, Bunny Lovers, Care2 Feedback and Suggestions, Computer Shop, DUO for World Peace, Dog Lovers, Greenpeace, Highly Sensitive People, National Audubon Society, ORANGUTANS: Men of the Forest, PETA - People for the Ethical Treatment of Animals more »
Hometown
Rome, Italy
Homepage
Birthday
June 12, 1956
Languages
Italian, English (a bit)
About Me
Introduce yourself to Paolo
Lifestyle
Pets
I have a cat named Garfield, I had a dwarf rabbit named Yuppie, a dog named Birba
Activist Aspirations
Political Leaning
Very Liberal
Religions
Thelema
Eating Habits

Wild Fact About Me
My Philosophy
What Gives Me Hope
If I were Mayor, I'd make the world a better place by
What/who changed my life and why
What Bugs Me

Passions

Inspirations

What Scares Me

Favorites
Role Models

Quotation
Every man and every woman is a star. [Liber AL vel Legis, I:3]
Interests
Astrology, Alchemy, Magick
Books
Arthur Conan Doyle, H.P. Lovecraft, E.A. Poe
Music
Van der Graaf Generator, Johann Sebastian Bach
Movies
Picnic at Hanging Rock
TV Shows

Favorite Foods
Penne "all'arrabbiata", Chinese food
Favorite Places

Can't Live Without

Introduce yourself to Paolo
My Butterfly Rewards
Most recent activity (up to 500 gifts shown)
---
I've earned Butterfly Credits