"To Make the World a Better Place"

Lemoore, CA, USA
female, age 71
single, 2 children
Speaks: cat, a little Portuguese, a little Italian, a little French, english
Joined Sep 3, 2007


Causes: Womens Rights, Separation of Church and State, Religious Tolerance, Rain Forests, Protect America's Forests, pro-choice, pollution, literacy, hunger, Human Rights, homelessness, global warming, Freedom of Expression, Food Safety, environment, Endangered Species, educatio

Activities: museums, yoga, writing, swimming, singing, reading, meditation, Journal Keeping, Listening to Music, Games - Puzzles, astronomy, arts/crafts




We're tearing down Guantanamo...


47343
One pixel at a time!!!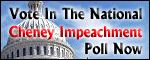 Get this Action Button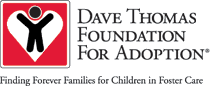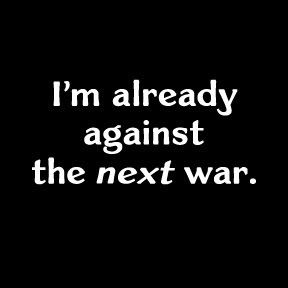 ~~Impeach Cheney FIRST!!!!~~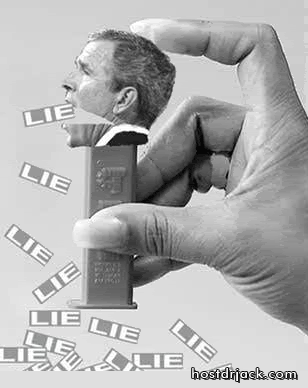 Visit www.hostdrjack.com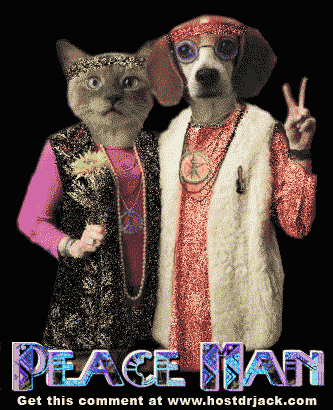 Visit www.hostdrjack.com
The Hunger Site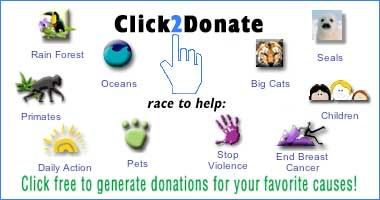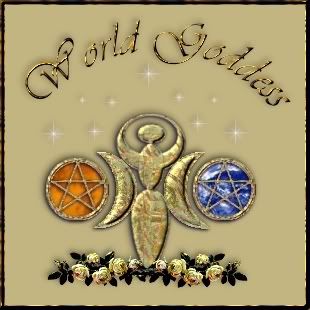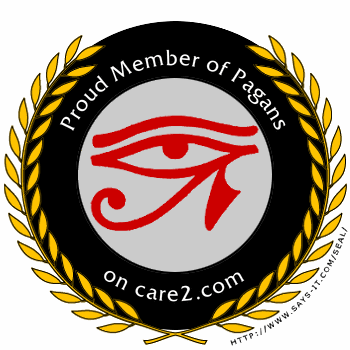 The AIBI Pledge
The America I Believe In doesn't torture people or use cruel, inhumane treatment...doesn't hold people without charge, without fair trials, without hope, and without end...doesn't kidnap people off the street and ship them to nations known for their brutality...doesn't condone prisoner abuse and excuse high-ranking government officials from responsibility for that abuse...doesn't justify the use of secret prisons...and does not rob people of their basic dignity.
I'm joining with Amnesty International USA to restore The America I Believe In. The America I Believe In leads the world on human rights.


I'm committing to tell friends and family about the campaign. I'm also committing to contacting my members of Congress and my local media to tell them that the America I Believe In defends human rights and justice for all.


---
Joined
Sep 3, 2007
Activist Aspirations
Casual
Here for
Meeting Friends, Support a Cause, Other
Group Host of
none yet
Groups
(APPPN) A Petition Posting & Peoples Network, ANIMCORD: Would you like to save abandoned animals?, ANONYMOUS R US, Amnesty International, Canine Concerns: Stop Puppy Mills / Dog Chaining & Fighting, Care2Guru, Free Burma!, Hippie Pride, INTERNATIONAL PEOPLE FOR ANIMALS - IPFA, International Society for the Prevention of Cruelty to Animals, Multiple Sclerosis, NATURE PROVIDES, Naresh Kadyan, Animal Rights activist and Gandhian Ideologist fan club, PEOPLE FOR ANIMALS HARYANA more »
Hometown
Retsof NY
Homepage
http://fudgybear.spaces.live.com
Birthday
Dec 22, 1946
Languages
cat, a little Portuguese, a little Italian, a little French, english
About Me
I am called Lisa; I can only be me. I am disabled, but there's a lot of life left in me! I'm intelligent, curious, and I love learning new things. I love life. I'm honest and truthful. I love beauty wherever I find it.
Introduce yourself to Lisa
Lifestyle
Pets
cats
Activist Aspirations
Casual
Political Leaning
Depends
Religions
pagan
Eating Habits
TRYING TO BE HEALTHY - FAILING MISERABLY, lots of water, LOTS OF TEA, Coffee - Now!, Chocolate - Lots of it, Almost anything... :)
Wild Fact About Me
I once hitch hiked from FL to NV with a friend.
My Philosophy
Harm none! Help to the best of my ability. What goes around, comes around.
What Gives Me Hope
People who care. The innocence of children. The love of my furbabies.
If I were Mayor, I'd make the world a better place by
Stop the lying!
What/who changed my life and why
Love from my furbabies, because they comfort me and give me the will to carry on, no matter what happens.
What Bugs Me
Evil people, hypocrisy, People claiming friendship that are not!, people who rape, The destruction of rural areas, Stupid mean people, pretense, Those who hurt others weaker than them, liars, intolerance, injustice, abusive people, Any one that would hurt an animal, A
Passions
water, trees, traveling, spirituality, reading, peace, nature, mythology, my friends, MY CHILDREN!!!, my cats, music, making a difference, love, learning, laughter, family, environment, earth, children, cats, broadening my horizons, books, art, animals
Inspirations
understanding, the wind, the sun coming up, the sound of the ocean, the beauty of nature, rain, peacemakers, peace, ocean, nature, my children, music, love, happiness, good people, friends, courage, children, cat, blue skies, animals, a gentle breeze
What Scares Me
War - Cruelty - Greed - Indifference, Violent people, religious fanatics, ignorance, hate, global warming, George W. Bush, Fear Is Void of Freedom, Disrespect for others, current USA administration, cruel people, being alone, abusers, "Big Bro
Favorites
Role Models
Chief Wilma Mankiller, Aung San Suu Kyi, Benjamin Franklin, Eleanor of Acquitaine, John F. Kennedy, Stephen Hawking, my friends, my family, Katharine Hepburn
Quotation
"Roll on thou deep and dark blue ocean, roll..."--George Noel Gordon Lord Byron in "Childe Harald's Pilgrimage
Interests
learning, astronomy, wildlife, Travel/Adventure, Spirituality/Philosophy, reading, psychology, internet, philosophy, pets, national parks, Mythology / Folklore, music, Mind/Body/Spirit, massage, libraries, humor, history, herbs, environment, ecology, crafts, computers, children
Books
Almost anything worth reading
Music
Anything that lifts my spirits, Anything that fits my mood
Movies
Lady hawk, The Labyrinth, South Pacific, DISNEY!!!, Sound of Music, Wizard of Oz, The Princess Bride, Star Wars, Harry Potter, PIRATES OF THE CARIBBEAN, Lord of the Rings, comedies
TV Shows
History's Mysteries, Antiques Roadshow, House, Jeopardy, x-files, West Wing
Favorite Foods
BEEF!!!!, milk, tea, coffee, Pepsi!!!, indian, cheese cake, ice cream, fruit, french fries, french, mexican food, thai, potatoes, salad, seafood, italian, chocolate, chinese, american
Favorite Places
snow country, South Carolina, forests, waterfalls, lakes, rivers, woods, ocean, parks, mountains, beach
Can't Live Without
Clean Air and Water, friends, learning new things, nature, peace, music, sunshine, sleep, my kids, cats, books, freedom, computer, coffee, chocolate, laughter, love
Introduce yourself to Lisa
My Butterfly Rewards
Most recent activity (up to 500 gifts shown)
---
I've earned Butterfly Credits