"The Veganization of the masses. It's time to wake up and stop the hate."

Bonanza, KY, USA
male
single
Speaks: Sign Language (American), Some Cherokee, English
Joined Feb 9, 2013





Here is my Favorite Quote: "Animals are not here for us to do as we please with. We are not their superiors, we are their equals. We are their family. Be kind to them. "

To join us and to aid in our fight to stop animal abuse, torture, and murder just click on the Logo below this message. That will take you to the AAIWS site where you may become a member. I normally avoid advertising sites on here this way but this time it is a different situation than with any other site. This site is about mercy, and changing the cruelty so that it won't continue. It genuinely is true when I say that one voice is unheard no matter how loud it is screaming. But the voices of many are heard when they join in a unified effort as a singular force to be reckoned with. I ask you, Please join us, and let us work together to defend the Voiceless Innocent who desperately need our love, and our help. Just click the Logo and your on your way to doing something both important, and admirable.

This is our plea, our motto, and our cause: "Join Animal Abuser Identification Warning System (A A I W S) today. Help us stamp out the murder and torture of the voiceless innocent.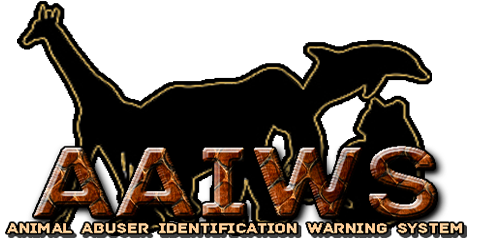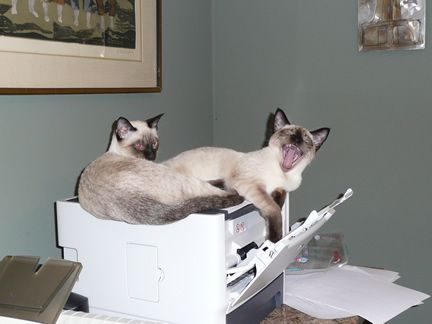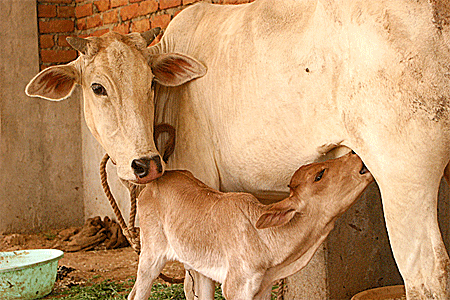 Joined
Feb 9, 2013
Activist Aspirations
Enthusiastic
Here for
Meeting Friends, Professional Connections, Support a Cause
Group Host of
none yet
Groups
Healthy Cooking, How To Make Petitions, ORANGUTANS: Men of the Forest, Petitions & News Place, Vegan
Hometown
New Castle, IN
Homepage
http://www.yorkparanormals.com
Birthday
Oct 25
Languages
Sign Language (American), Some Cherokee, English
About Me
I am a compassionate man. I'm direct, honest, demanding, and at the same time Understanding. I am a former Lead guitarist / music instructor. I am a published author under the name C J York, and I am a graphic artist, graphic designer as well as an accomplished cook.
Introduce yourself to Chazz
Lifestyle
Pets
Allester York and Baby Grey York, 2 Cats
Activist Aspirations
Enthusiastic
Political Leaning
Depends
Religions
Wiccan/Pagan/Druid, Spiritual but not religious
Eating Habits
vegan
Wild Fact About Me
Here is a very important group. I opened it to gather strength in helping put an end to animal abuse and animal murder. Feel free to check it out.
My Philosophy
If it isn't cruelty free, it isn't validly acceptable for me.
What Gives Me Hope
The knowledge that we are capable, as human beings, of realizing that Animals deserve to live free and until they expire by natural means. My hope is the idea that they will learn to respect this fact enough to stop the madness.
If I were Mayor, I'd make the world a better place by
Place heavier guidelines on Industrialized butcher factories so that the poor animals would no longer be legally tortured and cruelly murdered the way that they are done in the world today.
What/who changed my life and why
A friend who made it sound impossible to survive as a healthy vegan. She insisted I needed animal flesh and animal products. I had to prove her wrong, and I have done so happily.
What Bugs Me
women applying makeup while driving, Religious supremacist (of any religion), People who see but prefer to be blind, People on cellphones while driving !, mean obnoxious people, idiotic politicians, cruelty, Destroying the planet !!!, corrupted sonofabitches, crue
Passions
Being Totally Vegan, peace, nature, love, Energy Healing And Love, earth, cats, broadening my horizons, Art/Painting/Drawing, animals
Inspirations
fresh cut grass, friends, People who refuse to give up, Well lived lives, the beauty of nature, sounds of the night, Pastafarians, nature, Kindness in the face of hate, Cloudless Nights, beautiful stories, animals
What Scares Me
Sniper fallout caused by school bullies, Those who ignore the bullying, School Bullies, War - Cruelty - Greed - Indifference, war, Violent people, religious fanatics, Religious Extremism, Is how cruel the people of the world are, Ignorance and evil, ignorance, hate
Favorites
Role Models
Honest people who learn and teach
Quotation
"I don't want the animals to die for food. I like them better walking around. Lets stop eating them."

Luiz Antonio, a tiny boy from Italy who suddenly realized he was not willing to eat meat because animals deserve to live too.
Interests
internet, Medicine / Health Care, movies, pets, Mythology / Folklore, My pets., wildlife, Spirituality/Philosophy
Books
Hoinest Common Sense Books
Music
Classics, 80s 90s Rock, Some Techno, Jazz, Blues, Metal, Beethovens's 7th
Movies
I am adult with adult tastes, Movies not geared for Children
TV Shows
Will and Grace, The Simpsons, That 70's Show, South Park, Old sifi, NCIS, Lots of the old sit coms, Law and Order SVU, Law and Order, I like thrillers, house, Family Guy, Dr. Who since 1960s, csi, Cold Case
Favorite Foods
Vegan Cheese When made right!
Favorite Places
Cleveland Ohio
Can't Live Without
Dignity, Respect, Honesty, Love
Introduce yourself to Chazz
My Butterfly Rewards
Recent Activity
---
I've earned Butterfly Credits