""live and let live""

Artesia, NM, USA
female, age 63
divorced
Environmental & Safety Programs Manager
Speaks: English
Joined Aug 21, 2005


Activities: walking, hiking, reading, antiquing, camping, arts and crafts, backpacking, badminton, music, watching basketball/football (and yellin, drawing/sketching, travel, volleyball, wildlife observation, wine tasting, kites, fishing, singing karaoke





WOOOOOOO PIG SOOOOOOIE!!




YOU WILL NEVER BE FORGOTTEN!!!


I Have!
http://www.care2.com/c2c/group/POWMIA




Straight But Not Narrow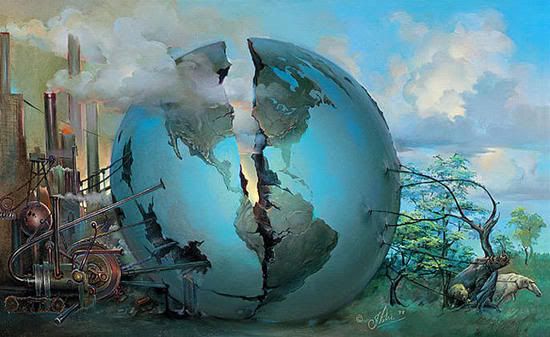 http://www.care2.com/c2c/group/postcardsafar


Joined
Aug 21, 2005
Activist Aspirations
Enthusiastic
Here for
Meeting Friends, Job Search, Professional Connections, Support a Cause
Group Host of
none yet
Groups
40-60 plus-Friends Group, Activists & Damn Proud Of It!, Aimee's Cool Stuff, All Natural HealthWorks!, An Attitude of Gratitude, Bird Conservation, Bohemian Festival, Climate Change Info Exchange, DNC - Democratic National Committee, DONE with Dubya (Formerly Down with Dubya), Debunking internet hoaxes and rumors., Equal Rights for Women, FRIEND TO FRIEND POSTINGS, FRIENDS WHO TAG TOGETHER ......STAY TOGETHER more »
Hometown
Homepage
Birthday
June 25, 1954
Languages
English
About Me
in a high-stress job, so can't wait til retirement (just a few more years!) so i can buy a houseboat and live like i want; i'm like the list below--i checked extroverted and talkative, but that's only after i get to know you; otherwise, i'm a tad shy, so i just watch and listen
Introduce yourself to gypsy
Lifestyle
Pets
dogs, fish, insects
Activist Aspirations
Enthusiastic
Political Leaning
Liberal
Religions

Eating Habits
should eat better
Wild Fact About Me
i've lived a lot longer than i thought i would!
My Philosophy
"and in the end, the love you take is equal to the love you make"...The Beatles
What Gives Me Hope
honestly, not a lot these days...i'm just looking forward to retirement so i can be more active in the causes i believe in
If I were Mayor, I'd make the world a better place by
if i were PRESIDENT: first, would i still have to go through congress? if i don't have to deal with those pinheads, then i would work on: (1)ending all types of pollution worldwide; (2)curbing world population, especially in the USA, where there are way too many unwanted children (this would be focused more toward PARENTAL EDUCATION, ie, how to be a responsible, disciplining and loving parent so your child won't go out and look for that love somewhere else), in other words, "set an example"; (3)protection and restoration of all endangered and threatened species, plus species of concern, as well as those species most people couldn't care less about; (4)curbing the spread of disease, mainly AIDS/HIV and working to find the cure/prevention; (5)taking care of the homeless/helpless/extremely poor in the USA, especially the children; (6)doing the same as (5) worldwide; (7)demand more of our children in school, make them learn...this goes back to the PARENTS and their influence; (8)educate the USA on the importance of all their natural resources and how they are finite
What/who changed my life and why
music from the 60's and 70's; i really believed that the world could live as one and deep down i still wish for that; i guess they showed me, huh?
What Bugs Me
chain emails, ignorance
Passions
environment, nature, peace, music
Inspirations

What Scares Me
"Big Brother", ignorance and evil
Favorites
Role Models
Mama and Daddy, Cochise, Andy Taylor (remember Mayberry?), Bill Clinton, Hillary Clinton, so many other smart people that i can't
Quotation
"love is all you need"...The Beatles
Interests
history, animals, domestic and wild, antiques and collectibles, art/design, biodiversity, crafts, diet, Naturists / Nudists, national parks, environment, politics, recycling, spirituality/philosophy, gardening/farming, hemp products, holistic health, home
Books

Music
(1)all blues, (2)classic rock 'n roll, (3)other rock, NO RAP PLEASE!!, remember, there could be no CRAP without RAP
Movies
(1)Billy Jack, (2)Lonesome Dove, (3)Slingblade
TV Shows
Seinfeld, Andy Griffith, Curb Your Enthusiasm, any show that has a "moral" at the end
Favorite Foods
homemade yeast rolls, turnip greens with pepper sauce, all that good southern home cookin', purple hull peas w/chowchow, taters of all persuasions, all beef, all pork, fried cornmeal battered bass and crappie, shrimp (cooked any way possible), corn on the cob
Favorite Places
the lake where i spent most of my youth, home w/my family
Can't Live Without
oxygen, water, nourishment, family and a small amount of cash
Introduce yourself to gypsy
My Butterfly Rewards
Most recent activity (up to 500 gifts shown)
---
I've earned Butterfly Credits