"Please help me save pets in need (see link below). With your clicks on my link, we have helped over 291,269 pets! Thank you & please keep on clicking."

Lincoln Park, MI, USA
female, age 55
married
Speaks: English
Joined Nov 27, 2002


Causes: trans, Religious Tolerance, Animal Welfare, GLBT Rights, Adoption/Foster Care, Age Discrimination, Against Factory Farms, Anti-Hunting, Breast Cancer Awareness, Children's Welfare, Civil Rights, Consumer Rights, Corporate Res

Activities: Antiquing, Music - Concerts, Listening to Music, People Watching, Beachcombing, Shopping, Concerts, Gardening, Travel, Hockey - Watching, Wildlife Observation, Wine Tasting, Amusement Parks, Cave Exploration




Please help the animals...click the link below and best of all it's free!!!
http://pets.care2.com/welcome?w=423472583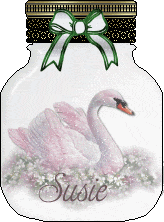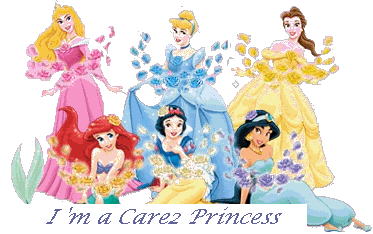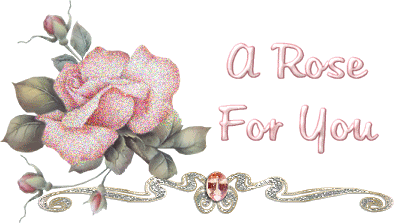 Joined
Nov 27, 2002
Activist Aspirations
Enthusiastic
Here for
Meeting Friends, Support a Cause
Group Host of
none yet
Groups
(PTT) Peace Think Tank, *~Animal Lovers~*, 40-60 plus-Friends Group, A Dog-Gone Good Natural Pets Group, A WOMANS BEAUTY & HEALTH CRUELTY FREE!, Abolish Animal Abuse, Activists & Damn Proud Of It!, Activists Against Factory Farming, Addressing Global Warming, Aftermath of War, All Natural HealthWorks!, All the best bands, Animal Angels - HeartReach, Animal Fanatics more »
Hometown
Lincoln Park, MI
Homepage
http://pets.care2.com/welcome?w=423472583
Birthday
May 09, 1962
Languages
English
About Me
http://pets.care2.com/welcome?w=423472583

I suffer from "Severe Fibromyalgia" and I'm disabled which makes my time on the computer very limited. But I still love you all and love to get your messages! Unfortunately previously to my Fibromyalgia diagnosis I've been unemployed due to numerous other health problems since 2000.

I am a "cyber activist" due to my health problems. I cannot get out to protest for my causes, especially for the rights of animals. I am also a very strong activist for Transgender, Transexual, Gay, Lesbian and Bi-sexuals rights and stopping hate crimes. I'm a very opened minded staight GG (genetic girl) and just because I'm straight does not mean I can't fight for your rights too! We need to stand up to the people trying to ban gay marriage and rights for all and not taking "NO" for an answer. If I can marry, so should you all. Marriage and committment is between two people who love each other. No matter who you are!!! Love is love... and You are all brothers and sisters to me and I'm proud to help in your fight for equality. I promise you that! You all hold a special place in my heart and my love goes out to you...

And...I love bunnies! I love watching the little wild ones play in my yard. My friends call me "The Bunny Lady" because of my love for them. I also collect anything bunny related i.e. plates, figurines, Steiff stuffed bunnies, coins etc. Can't get enough of them. I have bunny stuff everywhere! Got any bunny stuff you want to get rid of? LOL
Introduce yourself to Susie
Lifestyle
Pets
cats, parakeet
Activist Aspirations
Enthusiastic
Political Leaning
Religions

Eating Habits
not good...Severe IBS makes sure of that
Wild Fact About Me
I have 2 tattoo's of Thumper the bunny! And 5 piercings in each ear... Oh I've been through the desert with a horse with a name
My Philosophy
What Gives Me Hope
The thought that if I was ever financially able to open a no-kill animal shelter where all the animals would be shown love and care till they pass over the Rainbow Bridge and not discarded like trash and put to death even though they are healthy, loving creatures.
If I were Mayor, I'd make the world a better place by
Make sure all animal shelters were no-kill shelters where the animals could live out their lives without being murdered just because no one wants or cares about them.
What/who changed my life and why
movie "The Yearling" (the original version with Gregory Peck not the awful remake)
What Bugs Me

Passions

Inspirations

What Scares Me

Favorites
Role Models
Chuck Panozzo, Princess Diana, John Lennon, John Denver, Bono from U2, Oprah Winfrey, Tommy Shaw and Styx, Jon Bon Jovi, Martin Luther King Jr
Quotation
A dream is a wish your heart makes... by Walt Disney
Interests
Agriculture, pets, Wildlife, Antiques/Collectibles, Apparel, Aromatherapy, Clothing, Cosmetics, Crystals, Ecology, Entertainment, Environment, Gardening/Farming, Genealogy, Humor, Jewelry, Mind/Body/Spirit, Movies, Multimedia, Mu
Books

Music
Styx" is my all time favorite band, but I love all genres of music!, From punk to classical
Movies
Trip to Bountiful, Caddyshack, The Yearling, Quadrophenia, Bambi, Harvey, The Geisha Boy, Nat'l Lampoon's Christmas Vacation, Sixteen Candles, Pretty in Pink, Benny &amp, amp, amp, amp, Joon, The Lord of the Rings Trilogy, The Song Remains the Same (Led Zeppelin
TV Shows
Royal Canadian Air Farce, Rules Of Engagement, Monty Python, NCIS, Young Ones - gotta luv those guys!, South Park, CSI (LV), 2 &amp, amp, 1/2 Men, Will and Grace, Mad TV, Kids in the Hall, Keeping Up Appearances, Saturday Night Live, Greg the Bunny
Favorite Foods
veggies and fruit
Favorite Places
California, Florida, Kentucky
Can't Live Without
Love, Peace, Animals, Nature, Music
Introduce yourself to Susie
My Butterfly Rewards
Most recent activity (up to 500 gifts shown)
---
I've earned Butterfly Credits