"I don't no I'm just as confused as everyone else."

Pulaski, VA, USA
female, age 69
married, 2 children
Speaks: Have been studying Avatar, English Gibberish, Pig Latin
Joined Dec 31, 2002


Causes: politics, Human Rights, Mental Health Issues and Advocacy, Mental Health Awareness, Womens Rights, Violence against Children, Separation of Church and State, homelessness, GLBT rights, Civil Rights, Children's Welfare, Freedom of Expression, Rain Forests, Indigenous




"


The most beautiful thing we can experience is the mysterious. It is the source of all true art and all science. He to whom this emotion is a stranger, who can no longer pause to wonder and stand rapt in awe, is as good as dead: his eyes are closed."
(Albert Einsten)


It's about love "That it is neither the sole province of unions between one man and one woman, nor a luxury we should ever take for granted. It is a luxury so precious that denying of some people any and every expression of its unique and awesome qualities, treating their love as different, as less, is an affront to the tremendous gift we have been given in our capacity to feel love."
"If we really understood love, we would not just build in its honor noble temples and altars, and offer solemn sacrifices, but would believe without reservation that to deny its existence in every human heart is to reject our humanity."
From a piece about love by:
(Melissa McEwan)


ayouts -


I love Dragons
And I'm a Dreamer
Never stop Dreaming

and
Do the Dance
Dance like there's no tomorrow.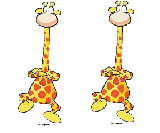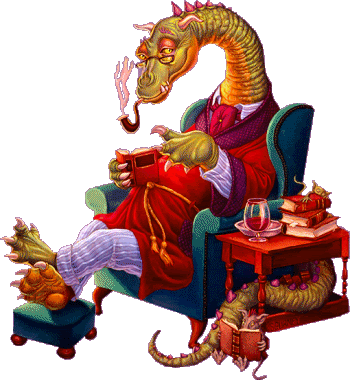 glitter-graphics.com
http://www.care2.com/c2c/group/Rainbow_Warriors
Never
Bite Off More Then You Can Chew
Joined
Dec 31, 2002
Activist Aspirations
Rabid
Here for
Meeting Friends, Support a Cause
Group Host of
none yet
Groups
(AGR) A Green Road, (APPPN) A Petition Posting & Peoples Network, ADD SOME MUSIC TO YOUR DAY*, American Coyote Awareness, Amnesty International, An Orchid in Australia, Artistic And Bent, Beats4Change, Better Schools Network, C2NN..Your Daily News.., CARTOONS LOVERS, Care2 Feedback and Suggestions, Cultural Preservation of the American Indian, DNC - Democratic National Committee more »
Hometown
Pulaski
Homepage
Birthday
April 02, 1949
Languages
Have been studying Avatar, English Gibberish, Pig Latin
About Me
I am a French, Blackfoot Indian, English, Scotch Irish Lady
with a little ESP
I'm a Light Skinned Dark Haired Dark eyed Mutt.
Introduce yourself to Cynthia
Lifestyle
Pets
Lost Betty she was very old( loved her), Just got another Cat.. named him Twig, 2 Ferrets named Spooch and Hudini, 2 Rabbits named Samson and Snow ball, 2 Guinea Pigs named Lucy and Peanut, 3 Dogs named-, Betty, Falcore, Butch, 1 Very Mean Cat named Boris
Activist Aspirations
Rabid
Political Leaning
Very Liberal
Religions
More and more Confused every day
Eating Habits
I'll eat anything, as long as it, doesn't have 8, legs and hang, from the ceiling
Wild Fact About Me
Insanity runs in my famliy. I have been known for trying to eat soup with a fork.
My Philosophy
Live and Let Live. Especially me
What Gives Me Hope
The next generation because they can't do any worst then we did.
If I were Mayor, I'd make the world a better place by
I would declare all government holidays a holiday for everyone not just government employees. (with pay) And then I would declare 12 more new holidays.
What/who changed my life and why
The movie the Exorcist because I learned that impulsive actions can have grave outcomes. Because seeing this movie on impulse at a very young age not knowing what it was about gave me nightmares for years. I have never done anything impulsively sense.
What Bugs Me
People that like licorice jelly beans, Smart ass know it all Hypocrites, Gossiping, Any one that would hurt a child, liars
Passions
sleeping late, my family, art
Inspirations
My family and friends, the beauty of nature, life itself, art, good people
What Scares Me
People who don't believe in Santa Clause, People who think Halloween is, a seed from the devil, Spiders crawling on my face, Losing the ones I love, A liar, War - Cruelty - Greed - Indifference
Favorites
Role Models
Sponge Bob Square Pants, The Great Spirit, Jesus Christ, Mahatma Gandhi, Albert Einstein, Nelson Mandela, John F. Kennedy, Jimmy Carter, Martin Luther King Jr., Mother Teresa
Quotation
Don't judge a Indian till you walk in his moccasins. And don't leave your moccasins out in the rain. (Ask me why) - Cause there made of leather and they'll shrink.
Interests
Art, music, Humor !, wildlife, environment, crafts, Mythology / Folklore, internet, computers
Books
Women who run with wolves, Mysteries, Biographies and Authobigraphies, sci-fi, fantasy
Music
I like all music
Movies
Anything by Mel Brooks, King or Koontz, The green Mile, Pet Detective, Joe Dirt, Tropic Thunder, Hellboy 1 n 2, The Fifth Element, Blazing Saddles, Robin Hood Men in Tights, Schindlers List - I Cry every time, Lord of the Rings, PIRATES OF THE CARIBBEAN, Braveheart, Fo
TV Shows
Sponge Bob Square Pants, HBO It's not just TV, The History Chanel, heroes, house, lost, monk, Scrubs, the Daily Show, seinfeld, csi, Cold Case
Favorite Foods
Green Gummy Bears, Chocolate, Chocolate and more Chocolate
Favorite Places
Beaches/Oceans/Lakes, Blue Ridge Mountains
Can't Live Without
My husband, My sons, MY GRANDDAUGHTERS, laughter, computer, art
Introduce yourself to Cynthia
My Butterfly Rewards
Most recent activity (up to 500 gifts shown)
---
I've earned Butterfly Credits