"welcome to kei's world , wolf mountain sanctuary,"

Glendale, AZ, USA
female, age 61
married, 2 children
Speaks: English only, English
Joined Apr 3, 2006


Causes: amber alerts, global warming, Rain Forests, Violence against Children, active duty military, military vets, Marine Wildlife, Zoo Reform, welcome to kei's world, wolf mountain sanctuary, native american rights, unconditional caring




http:/
/w







THE HOLY ALPHABET








































A lthough things are not perfect
B ecause of trial or pain
C ontinue in thanksgiving
D o not begin to blame
E ven when the times are hard
F ierce winds are bound to blow
G od is forever able
H old on to what you know
I magine life without His love
J oy would cease to be
K eep thanking Him for all the things
L ove imparts to thee
M ove out of "Camp Complaining"
N o weapon that is known
O n earth can yield the power
P raise can do alone
Q uit looking at the future
R edeem the time at hand
S tart every day with worship
T o "thank" is a command
U ntil we see Him coming
V ictorious in the sky
W e'll run the race with gratitude
X alting God most high
Y es, there'll be good times and yes some will be bad, but...
Z ion waits in glory...where none are ever sad!

"I AM Too blessed to be stressed!" The shortest distance between a problem and a solution is the distance between your knees and the floor.
The one who kneels to the Lord can stand up to anything. Love and peace be with you forever, Amen.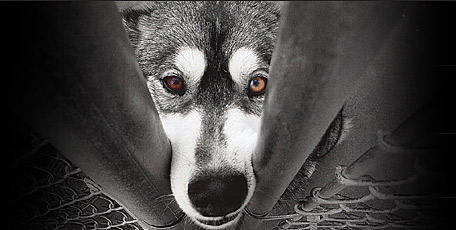 I am going to try and remember this when I say
Good Morning.
When I say good morning I mean to say
G od
O ffers us His
O utstanding
D evotion to

M ake us
O bedient &
R eady for a
N ew day with Him.
I nspire others please, and
Never forget
G od loves you!
If you like it send it to others. God will bless you for doing just that!!!
Joined
Apr 3, 2006
Activist Aspirations
Rabid
Here for
Meeting Friends, Professional Connections, Support a Cause
Group Host of
Groups
American Coyote Awareness, An Attitude of Gratitude, Avatar Alley, Care2 Café (Archive), Care2 Feedback and Suggestions, Caring & Compassionate Friends, Cat Lovers, Christian Growth Through the Word, Defenders of Wildlife, FRIEND TO FRIEND POSTINGS, Fighting For The Big Cats, GRAPHIX & SIGGIES FOR THE TAKING, I Am, In Memory Of..... more »
Hometown
Tacoma Washington
Homepage
Birthday
May 21, 1957
Languages
English only, English
About Me
Im native american and scottish, i love all animals mostly wolves i belong to wolf mountain sancutuary and have adopted a white alaskan wolf i also support kei the wolf foundation, breed and raise betta splendis, i enjoy reading,and studying the bible,and watching tbn 24 hr christian channel (ch. 21 here in phoenix az.--web site www.tbn.org.) i love collecting wolf pics, and nature pics., I love watching nascar, and bush racing., and i belong to arizona pool league---web site www.azpl.net, very active member of arizona amber alert--web site www.arizona amber alert, life time active membership to the Heards Museum web site www.heard.org-native american art past and present
Introduce yourself to Pat
Lifestyle
Pets
cat
Activist Aspirations
Rabid
Political Leaning
Religions
Christian - Pentecostal
Eating Habits
traditional yakama salmon bakes, salmon indian stew, fry bread, Coffee - Now!
Wild Fact About Me
it's never a dull moment. i love laughter and try to turn a bad situation into good,--never give up---never except defeat as a answer, learn from my mistakes and dont repeat them.Very busy person
My Philosophy
UNITED WE STAND DEVIDED WE FALL
What Gives Me Hope
care2,and jesus
If I were Mayor, I'd make the world a better place by
better living accomidations for the homeless, stricter animal abuse laws in the wild and zoos,and indivisual animal owner,
What/who changed my life and why
jesus-because he tought me agape love, patience, and not to be judgemenal of others







































our Creator, because he taught me patience,love-agape,and not critisize others and be judgemental
What Bugs Me
People who hurt kids and animals
Passions
god, nature, animals
Inspirations
god, My mother, good people, animals, The Great Spirit, My best friend, friends
What Scares Me
abusers, Is how cruel the people of the world are, Violent people, ignorance, Disrespect for others, cruel people, hate
Favorites
Role Models
Jesus Christ, care2
Quotation
good people will be guided by honesty;dishonesty will destroy those who are not trustworthy, Proverbs 11:3
Interests
Bible studies, anything about wolves, anything about wild life
Books
Native American, Any books about ANGELS, bible
Music
native american, christain, country, oldies
Movies
Dances with wolves
TV Shows
National Geographic Channel, Dog Whisperer with Ceasar Millan, animal planet, discovery channel, History channel, TBN 24 hour christian channel
Favorite Foods
fry bread, salmon
Favorite Places
powows, austrilia, Mount Rainer, Mount Saint Helens, church
Can't Live Without
my Bible and Prayer list, My Bible and computer, MY BIBLE AND THE HOLY SPIRIT, god, animals, positive attitude, positive people, praise and worship, prayer, friends and family, jesus, coffee, communication
Introduce yourself to Pat
My Butterfly Rewards
Most recent activity (up to 500 gifts shown)
---
I've earned Butterfly Credits