Sorry to friends and others who post comments to my page. I have cut comments off at this point until I have approved them. I was unable to access my profile for at least two days. I finally found the culprit to be with 3 comments received from friends containing malware. I'll try it this way for now and if I still have problems, will just have to cut out comments altogether. I hate to do that because I love receiving your comments, but one has to do, what one has to do ~
src="http://i698.photobucket.com/albums/vv341/gypsymist/candleforanimals3.gif" border="0" alt="candleforanimals3.gif picture by gypsymist"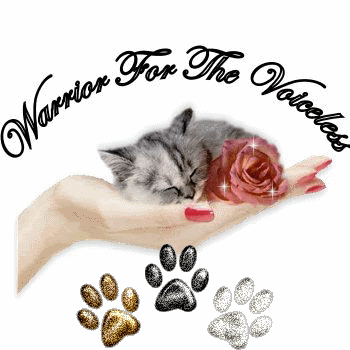 NOTICE to all who post comments or give me stars. Should I fail to thank you personally, please know that I am grateful.