"To tell others about Jesus! To help the persecuted Christian."

Indianola, NE, USA
female, age 61
single, 2 children
Speaks: english
Joined Jun 1, 2009


What I Want to Do: to build Mega bird and other parks, to plant trees, To help feral and stray cats, to change Nebraska, To encourage people to garden, To become a vegan, Teach that Prayer is POWERFUL, Teach that Prayer is important, Open up Prayer Houses, Help heal our planet, Help

Activities: Create Japanese and Chinese gardens, survive, goal to build a bird park, outdoor photography, goal is to become vegan, buying a barn for the feral cats, Listening to Music, eating nutritious foods, Go for short walks again, After surgery growing small garden, Genea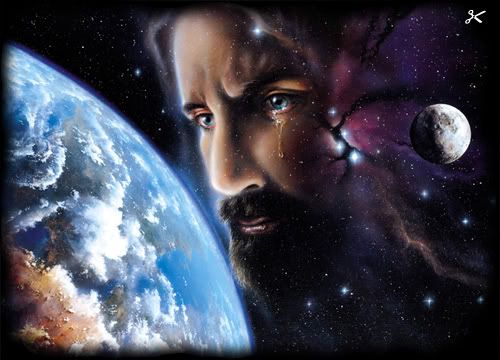 350


ALL TRIBES FELLOWSHIP~
Our Mailing Address is: PO Box 28, Wagner SD 57380
All Tribes Fellowship physical Address is: 111 Main Street, Wagner, SD 57380
Ministry Phone Number: 605-384-5867 - Tim's Cell: 321-446-9154 - Elaine's Cell: 321-446-0894
You can ALWAYS reach us by E-mail or one of the phone numbers & we will get back in touch with you. IF we don't happen to be available via telephone, please leave a voice message. Our cell phones hit ''dead zones'' every once in a while and sometimes there is a delay in receiving voice messages. Just keep trying, we will get back with you. We love hearing from you and keeping you up to date on what God is doing among our Native Americans here in South Dakota, especially here on the Yankton Sioux Reservation.
ALL TRIBES FELLOWSHIP~E-MAIL ADDRESSES~
@ wagneralltribesfellowship@gmail.com or prministries2@gmail.com or call 605-384-5867
ASSEMBLY OF GOD/ NATIVE AMERICAN MISSIONS~
Pine Ridge Reservation
Oglala ReCreation Center
Pastor Eric Sutton

PO Box 108 Oglala, SD 57764
Phone 605-867-2510

Web:
www.oglalarwc.org
E-mail:
ejsutton@gwtc.net
Pastor Leon Schwartz
E-mail:
rezman333@hotmail.com


Pastor Eric and Pastor Leon arrived at Oglala in March 2001. They have faithfully served the community since that time. The Oglala ReCreation Center has a new gym and is currently renovating the original gym for a Sanctuary, Children's Church facility and bunking for teams. The ministry facilities are debt free.


Pastors Gus & Terry Craven
- US Missionaries to Native Americans
Mission -
Joined
Jun 1, 2009
Activist Aspirations
Casual
Here for
Meeting Friends, Job Search, Support a Cause
Group Host of
Groups
"Women's Joy in Jesus", Alley Cat Rescue, Animal House, CHRISTIANS BAPTIZED IN THE HOLY SPIRIT!, CHRISTIANS~SPIRIT FILLED~PENTECOSTAL, CHARISMATIC, Care for Chinese Animals, Care2 Feedback and Suggestions, Christian Pentecostal Singles, Daily Scripture, Eco Earth. ONE WORLD., GIFTS FOR JESUS AND JESUS FOR VILLAGES!, LUTHERAN CHRISTIANS AND THE HOLY SPIRIT! A DEEPER WALK!, Native American Christians and Friends!, Prayer for Persecuted Christians! more »
Hometown
OGALLALA
Homepage
Birthday
Oct 04, 1956
Languages
english
About Me
Deeply sensitive and hurt easily, caring, and always want to help others! I love all people across the earth, and I love Jesus! I love all animals, and I love the plant life on this planet, especially trees and flowers!
Introduce yourself to Donna
Lifestyle
Pets
cats
Activist Aspirations
Casual
Political Leaning
Moderate
Religions
CHRISTIAN PENTECOSTAL, BORN AGAIN, BAPTISED IN THE HOLY SPIRIT, ANCESTORS BUILT THEIR OWN CHURCHES, ANCESTORS WERE FRIENDS, ANCESTORS WERE THE UNITED BRETHERN, DECENDANT OF COUNTRY PREACHERS, RAISED LUTHERAN, JESUS PEOPLE FROM THE SEVENTIES
Eating Habits
CHINESE AND JAPANESE VEGAN FOOD, Becoming Vegan, Need to diet for my health
Wild Fact About Me
I believe that Jesus has literally saved my life over and over and over again!
I believe that God has sent angels to guard, protect, and encourage me.
I believe Jesus is the most powerful force in the universe.
I believe that prayers are powerful.
My Philosophy
Do what Jesus tells me to do! Hang in there no matter what!
What Gives Me Hope
Jesus
If I were Mayor, I'd make the world a better place by
Make sure everyone has a home! Help homeless people.
NEW, SAFE BRIDGES in cities, villages, and country sides because a man in Nebraska was killed when a bridge collapsed! I would make sure all old bridges were replaced and new ones put in. I would make sure they would made of stone, brick and the strongest, longest lasting steel there is, with the best mortar and cement in existence. If I tore down a house I would build another house for the low income families and single persons. Establish Private Interdenominational College Student Worship Centers for the Christian College Students off campus and, Establish rehabilitation and educational shelters for the homeless. Help feral cats, educate the public, Design and build dog parks and walks where dogs could run free with their owner and go for long walks in a beautifully and practically landscaped park that is fenced in for the dogs sake. Established funding for people that can't afford medical care. Make kill shelters illegal; make tethering illegal, make dog pens illegal. I want to build mega bird parks.
What/who changed my life and why
Jesus gave me Salvation, The Holy Bible taught me how to live, and The Holy Spirit guides me, fills me and transforms me!
What Bugs Me
arrogance, gossips, hypocrisy, people who don't "listen", Any one that would hurt an animal, People claiming friendship that are not!, intolerance
Passions
God who is the creator and father, Jesus~Jesus~Jesus, praying - praying - praying, graphic design, houseplants, flowers, gardening, God, music, laughter, writing, trees, traveling, peace, photography, nature, MY CHILDREN!!!, genealogy, environment, earth, cats, broadening my
Inspirations
Christians helping each other, The BIBLE and The LORD!!!, Jesus Christ, the sound of the ocean, the wind, the sun coming up, good people, courage, beautiful stories, Birds chirping, animals, a gentle breeze, the beauty of nature, to fulfill my purpose on earth, underst
What Scares Me
cruel people, animals starving, or being hurt, people starving to death, Christians being persecuted, not being allowed medical care, Anyone hurting Christians!, Homelessness!, hate, Ignorance and evil, Being misjudged!, Being lied about!
Favorites
Role Models
God the Father, the Holy Spirit, Jesus Savior and God's Son, Martin Luther King Jr., My preacher ancestors, My Grandfather and Grandmother, Third world pastors and Christians
Quotation
John 3:16 For God so loved the world that He gave His only begotten Son, that whosoever believes in Him shall not perish but have eternal life.
Interests
Chinese and Japanese gardens, so much more, outdoor photography, marry man Christian vegan cares animals, to plant trees, mega bird parks, to build houses for poor people, Jesus is first and most important, graphic design, restoration of old buildings, landscaping
Books
BACKYARD LANDSCAPING, THE HOLY BIBLE, Bible/Christian related, Christian Books, Books about bird parks, books about dog parks, Books about space, Books about growing herbs, Books about growing vegetables, fruits, Books about Flowers, Landscaping Books, Anything to do
Music
Any kind of Christian Music
Movies
The Spy Next Door is my favorite, CHRISTIAN MOVIES, Sometimes spy movies, Sometimes science fiction, Jesus of Nazareth, The Apostle Paul, Love Comes Softly, Christmas Lodge
TV Shows
The Spy Next Door, Christian Movies, How to grow a planet, Property Brothers, Nova, NASA AND SPACE/PLANETS, spy shows, cooking shows, gardening, landscaping, House restoration, Sometimes I watch pioneer shows, Sometimes I watch science fiction, Christian shows
Favorite Foods
VEGAN CHINESE AND JAPANESE FOOD, variety, Crock pot cooking, nuts, legumes, berries, fruit, veggies, vegan cheese, Carob, Popcorn, Vegan Cheese pizza, vegan will be!, tomatoes, Zucchini, Salads, Almond milk with vanilla, Parsley leaves replace salt, Healthy foods so that I
Favorite Places
All places with Jesus, Sunsets and sunrises, Christian worship places, House and home churches, Churches and fellowships, Dog Parks, Bird parks, Old barns restored for other use, the ocean, In front of a fireplace at night!, forest), different desserts, country scene
Can't Live Without
Jesus!
Introduce yourself to Donna
My Butterfly Rewards
Most recent activity (up to 500 gifts shown)
---
I've earned Butterfly Credits