From Phil:
Hi my friends, I know there are lot of petitions, all of it need signatures. Some petitions are online since a so long time, the authors can't send it to the targets, no chance to be heard with only a few signatures. Thank you for taking time for Animals, they really need our voices
Have a beautiful week and weekend Phil~~
138. TYSON PIT BULL SHOT BY SAN DIEGO POLICE WHILE ON WALK

130. STOP THE KILLING OF KANGAROO BABIES LIKE THIS !

128. APPEL AU RESPECT DES ANIMAUX EN ESPAGNE !

127. AGAINST BABY SEAL FUR IMPORT IN BIH

122. STOP THOSE HORRFIC KILLINGS OF INNOCENT DOGS IN MERRUT INDIA

121. SAVE THE CANADIAN LYNXES IN U.S.

119. END THE CRUEL RABBIT BATTERY CAGES

117. STOP PUPPY MILLS IN JORDAN

116. ROMANIAN HORSES ARE IN DESPERATE NEED OF YOUR HELP

110. HELP STOP NEW IOWA TRAPPING LAWS FROM GOING INTO EFFECT

109. AGAINST STRAY DOG MASSACRE IN INDIA

108. HELP STOP SLAUGHTERING OF STRAYS IN KIEV

107. VICIOUS CAT KILLER - CONTRA LAS ACCIONES DE JAIME FERRERO!

105. PUT AN END TO BRITISH HORSES BEING SLAUGHTER NOW !

103. TOGETHER AGAINST SHARK FINNING !

100. STOP THE SPANISH GOVT FROM CLOSING THE WILD ANIMALS RESCUE CENTER OF BENIMANTELL

93. SAVE THE NEGLECTED EXOTIC WILD CATS IN CANCOON

86. STOP CRUELTY AGAINST STREET DOGS IN SOUTH OF ROMANIA!

85. REFUGIO PARA ANIMALES EN TAMPICO, TAMS MEXICO

84. WE URGE THE AUTHORITHIES TO PROTECT THE OSDAL WOLVES

83. SARAH PALIN : STOP THE AERIAL KILLING OF WOLVES !

80. SAVE THE PORPOISE FROM DEATH

79. STOP BULLFIGHTING IN TIJUANA

78. BAN THE USE OF SHARK PRODUCTS IN CHINA

77. SAVE THE HOMELESS AND ABUSED ANIMALS OF EGYPT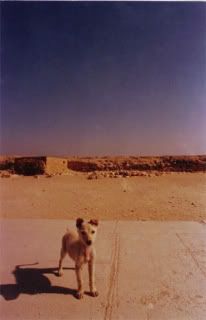 76. ENLIST RED LOBSTER TO BOYCOTT CANADIAN SEAFOOD

75. RENEWED KILLING OF STRAY ANIMALS IN SERBIA

74. STOP THE CRUEL PRACTICE OF JALLIKATTU !

72. STOP STRYCHNINE POISONING OF BALI'S DOGS

71. IMMEDIATE REMOVAL OF WILLIAM HOGARTH AS UNITED STATES

66. STOP THE CULLING OF CATS AT ANCOL JAKARTA

63. BAN BULLS RACE IN CHIEUTI ITALY

60. AGAINST KILLING STRAYS IN EUROPE

58. HALT MEDIEVAL DEER MASSACRE

55. TURKEY - STOP THE ABUSE ON YOUR ANIMALS

52. SAVE ROMANIAN DALMATION PELICANS

51. THE UNFORTUNATE MONKEYS OF LANGKAWI - BIRD PARADISE PETITION

48. MASS KILLING OF BABOONS BY TIMBER COMPANIES IN SOUTH AFRICA

43. STOP BEAR FARMING IN CHINA

42. A DREAM OF FREEDOM FOR LUCKY

38. STOP STRAY DOGS MASSACRE IN EKATERINBURG RUSSIA !

37. END CHEETAHS AND LEOPARDS HUNTING

35. BAN COUGAR HUNTING IN THE UNITED STATES

31. RETIRE LOLITA THE ORCA WHALE

30. SAVE THE ITALIAN DOGS FROM STARVATION AND SUFFERING

28. NARWHALS:THE OCEAN'S UNICORN SLAUGHTERED

27. STOP USING TO ANIMALS FOR FUR IN GREECE

24. BASTA de Toros y Toreros en ONCE TV!

23. SAVAGE AND VIOLENT TORTURE OF BULLS SPEARED TO DEATH !( Not bullfighting! Worse!)

22. LET ANNE THE ELEPHANT RETIRE TO A SANCTUARY

21. ABOLISH BOWHUNTING AND END THE BRUTALITY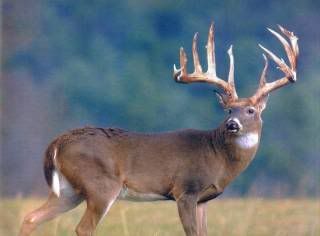 20. PROTECT HABITAT FOR ENDANGERED HAWAIIAN MONK SEALS

16. CAMPANA CONTRA EL SACRIFICIO DE ANIMALES EN LA PERRERA DE ALMERIA

13. STOP KILLING WILD GEESE IN THE NETHERLANDS

8. STOP DESERT TORTOISE TRANSLOCATION

4. CLOSE ALL KILL SHELTERS IN THE STATES AND START ANIMAL SANCTUARIES

2. BOYCOTT HARRODS UNTIL ALL FUR SALES ARE STOPPED !

=========================