| | |
| --- | --- |
| Name: | My son & baseball team |
| Type: | Tribute (for the living) |
| To Honor: | Individual(s) |
| Location: | Racine, Wisconsin United States |
We just got done wrapping up a summer's worth of baseball games for the summer last week. It was an interesting year. I'd usually been either the parent assistant or co-coach, but this year, was put in as the head coach for my son's team, and we were The Mets. As we know, baseball is the All American Sport, like Jazz is to music... I love both.




The season started off with a lot of practice, w/o wanting to push them too hard. We had 12 kids, with seven 5th graders and five 4th graders. Some of the kids played on the same team before, others remembered from other teams, and a couple didn't know one another. But all of them were eager to play, and wanted to have fun.

Our first game, against the Giants was the late game. Two brothers from across the street were on that team. We got there, and every kid on our team showed up. All ready to play, ready to roar. As the first game finished up, the parents started getting worried looks on their faces, and the kids wondered aloud if we would be able to play. They don't like canceling a game, especially if one played. The sky got dark and vicious.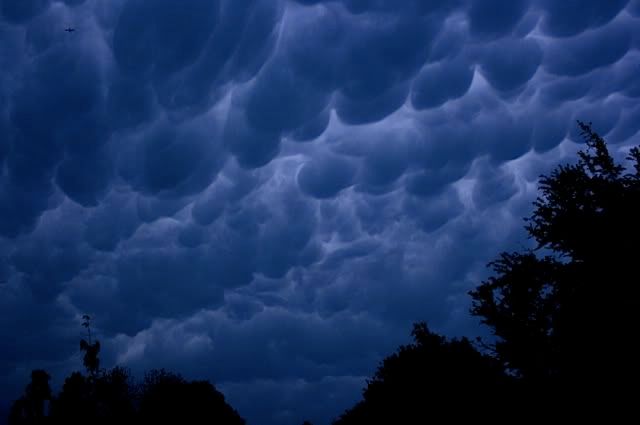 I asked the umpire. He'd assured me that there would be a game. I'd pointed out the vicious sky. Worried about a couple of the kids who are small for their age, some shivered in the cold, as I felt a couple of drops on my skin, and you could almost see the steam rising off my arms. Line up in hand, positions given out, we take the field, and all of a sudden, the sky opens up to talk to us...


I could barely see 5 feet away from me. Here I had 12 kids, 11 only mine by being their coach, and I couldn't see them. I ran around the field to ensure that all were corralled and given to their parents. No game this time. They were all sports about it, and decided that the make up game would be more worth while.

The second game was against the Dodgers. I'd seen them play the first game, and they were an all star team. I knew that they were a team to be contended with. To gather team spirit and morale, I gave them a pep talk, and we put our gloved hands into a circle, 1-2-3 "METS"! They were ready. We take the field, focused and as a team. We didn't necessarily have any stars, but I knew that we had a whole team. I was still worried for them, I wanted my kids to do well, and this was our first game played, the other team was already warmed up with one game, and they won.

Anyway, first inning, we held them to nothing. We scored 2 runs right off the bat. They didn't score again until the 5th inning, with a total of 3 runs, and we won with 5 runs. A very exciting first game for us. I was so proud of them, I wanted to hug them all. I gave them a good review of the game, and we put our hands in for the team cheer. We all went home satisfied.

The next game was against the Cubs. There is a history here. The coaching team is a father/son team. The son is my age, and had been playing ball since he was in kindergarten in T-ball. His dad was coaching back then. So of course the dad has about 35 years coaching experience, because he never stopped coaching. His son became an assistant at 15 or so, so he has at least 25 years experience. But I couldn't let that intimidate me or the kids.


I told the kids, to watch for the good balls, and not to swing at the bad ones... They did anyway... I felt as if we were the Bad News Bears competing against a High School team. We were out coached and out played, but not out spirited. The Cubs won, 8-3, and I knew what we had to do to improve the game.


During the next practice, we did some extra fielding, and learned to use the concept of backing each other up, to cover the spots left behind if one needed to go after the ball. The relay of the ball was introduced, and they worked hard to learn what they needed to do.
So, here we are, to take our neighbor kids' team the giants again. I was hoping weather would hold up. But alas, because of the incoming rain storm, which was supposed to be harsh, the call to cancel came in at around 3pm. So far it seems that my son and his best friend weren't meant to face-off in a real game. They spent time together practicing anyway, weather permitting. But the friends across the street were eager to play against my Chad...


We would still have one more opportunity plus the make up game. So the kids continuously were practicing together to ensure that they at least got to talk like boys about whose team was going to win.


We come up to the Dodgers again, and well, they not only practiced as hard as we did, but, the bats and balls were on their side this game. It's not that my kids did wrong. We were just schooled in how the game was played. Our kids still gelled as a team, and got it all into action. The other team were just on top of it, and well, some were also lucky hits too. Another parent put it well, and told the kids, they didn't lose, the other team won, and that they're all winners because of the teamwork put forth. I agreed. Final score - Dodgers 16, Mets 7.

The 4th of July came, and gave all of us a bye-week, which I think was needed. After busting butt all season, starting before Memorial day with practices twice a week, and then another practice with a game, having time off was a well deserved rest for the team. I missed them, but, that's okay.

We returned to play the Cubs. Of course they'd won the week before, but with being beat the last game and the rest, the Mets came in with focus I'd not seen before. While we only had 9 kids show up, and one with a sore arm, the kids pushed forth with all they learned, and actually showed the Cubs, how the score was played. First inning, we went up to bat first, and we didn't score, but at least we held them to 1 run. We then held them to NO RUNS for the 2nd, 3rd & 4th inning, and we scored 4, 6, then 4. They went up to bat for the 5th inning, and actually scored 6 runs, but, no avail. With this being the last inning to be played due to time, we called it end of game, with the final score being my Mets 14, Cubs 7. I was happy, I felt like I did well coaching also. I know, I know, I shouldn't be like that... but I was even more proud of the kids.

Next game with the Giants, we actually get to play... They're not a bad team, really. They have good players. What helped though, is I had a team. It was a good game, and some nail biting moments there... A lot of close calls and good strategy on both sides, but, final score, Mets 12, Giants 9. Another victory.

Here we are at our practice though, and first my son gets pelted square in the eyeball, covering for our catcher, who was on base at the moment after batting. Our pitcher had hit a foul straight back... My poor Chad, who I had him put ice on it right away, ended up with a minor black eye. He recovered and came back into practice after a while. Well, we'd lost our relief pitcher, because he decided he didn't want to play... So, trying out a couple of other kids, our new relief pitcher gets into pitch, and gets pelted in the ribs. I was starting to sink... Worried that we'd lose another player, I made sure he was okay... He sucked it up, and within 2 minutes, came back into the pitcher position again. What stunk, was that then, our pitcher, who'd decided to take a break from pitching to play 2nd base to rest his arm, slipped in the sand going after the ball, and sprained his ankle. I walked him back to his dad, and sure enough, had to rest up, so we lost him for the last two games...
Life goes on.

Here we come to our 6th game, and it's against the Dodgers again. We started with only 8 players because our catcher was late, and a no show. At least we had 3 base players, pitcher, relief catcher, right & left fields, short stop and center field. They did the best they could, and well, my son ended up fitting into left field, because I had to put the kid with the sore arm in right field. We finally got our catcher, and he was put in, making sure that we had a left and right center at that point. Our team picked up at that point, but, not quite enough. But I believe that my kids played their best, and under the circumstance, did better than expected. Final score, Dodgers 16, Mets 8. It really wasn't as bad as it looks in the score book. We were outnumbered as well. A good game overall.

The make up game was upsetting. The coach never called his team, and so our neighbors called us to see what time our game was. Another one of our teammates brought another one of their team, and one other kid showed up... With only 4 kids and no coach, they had to forfeit. Although we only had 6 kids show, we at least had enough to place the field, with the 3 basemen, pitcher, and a left and right field. So we were given the game. The four that did show still wanted to play, so, I made it into a 10 kid practice, with all taking turns in all the different spots. One of the moms brought treats, as well as I did, and we shared it with them, and they appreciated it.



I was irritated, since the other coach, to my understanding would miss practices, be late for games, and what not, and basically was not a coach. Well, I realize we volunteer our time, and no, our kids don't get discounts because we coach. That's not the point. When you make the commitment, the kids are counting on you, and you're setting an example. You're teaching these kids about community, the importance of being a team, contributing to a worthy activity, etc... These are life lessons that can't be taught at school. I just feel these other kids were let down. So, while our season ended in a 4 win, 3 loss season, I would have felt better knowing that the last win was earned rather than given due to a slacking coach... It was hard to bite my lip.

I'll be coaching again next year, it was too fun to not take it up again. I think I understand why the Cubs coaches continue to do this... So maybe I wasn't so bad as a coach after all. Though I'm not sure who I'm doing this for, myself or the kids... Well, it's fun, and it's good seeing the kids have fun. Anyway, here are the kids who were at the last game. I wish there were more, and the pitcher wanted to be here, but couldn't. So, here are the 6 driven players who dared not miss a game, and another who was here in spirit...


Thanks for sticking by. Stay tuned... Until next time, peace out!


Visibility: Everyone

Posted: Friday August 13, 2010, 2:51 am
Tags: [add/edit tags]
Author


Lika S.
female, age 45, married, 2 children
Racine, WI, USA

SHARES FROM LIKA'S NETWORK
MORE TRIBUTE
Feb 14
Tribute: Love by Marilyn L.
(0 comments | discussions ) — \\\"I\\\'ve learned not to worry about love, but to honor its coming with all my heart. ~ Alice Walker\\\" more
Jan 31
Tribute: My better half by Gary J.
(0 comments | discussions ) — This is a tribute to my wife. This year we celebrate 45 amazing years of marriage. I was a young, wild, impetuous crazy guy from a very large city and she was a quiet, sensible and compassionate young lady from a farming community. E... more
Jan 28
Tribute: Leonard Peltier:Remembering Pete Seeger by Rosemary R.
(2 comments | discussions ) — \\r\\n & nbsp; &n bsp; Leonard Peltier ( LPDOC ) :\\r\\n & nbsp; Remembering Pete Seeger\\r\\n\\r\\n & nbsp; &n bsp; &nb sp;&nb... more
Jan 22
Tribute: Kitchi Musko by Lianne S.
(1 comments | discussions ) — \\nMy dear Kitchi.\\r\\n\\r\\nWe had 8 wonderful years together. I want to thank you for each single day. I will never stop loving you. See you again in heaven one day.\\r\\n\\r\\nYour wife.\\n more
Jan 21
Tribute: Honoring Dr. Martin Luthr King Jr. by Rosemary R.
(0 comments | 0 discussions ) — \\r\\n & nbsp; Dr. Martin Luther King Jr. - Honored & Remembered\\r\\n\\r\\n&nb sp; i\\\'m sharing this link to quotes and images of MLK\\r\\n &nbs p; to inspire \\r\\n\\r\\n & nbsp; &n... more