| | |
| --- | --- |
| Focus: | Peace |
| Action Request: | Petition |
| Location: | United States |
Please sign these petitions and pass them on to everyone who cares!

*********************************************************************
Tell Congress to Oppose Troop Escalation In Iraq
http://www.thepetitionsite.com/takeaction/994055313


The occupation of Iraq has already resulted in the death of more than 3,000 Americans and 650,000 Iraqi civilians. More than 22,000 soldiers have been wounded. And no one can accurately predict the number of Iraqi casualties.

While promising a new strategy for Iraq, President Bush and his neo-conservative advisors are expected to make a bad situation worse by pouring more troops into Iraq.



http://www.thepetitionsite.com/takeaction/994055313


*****************************************************
TELL PRESIDENT BUSH TO SUPPORT SENATOR BIDEN'S FIVE-POINT PLAN FOR PEACE!
http://www.thepetitionsite.com/takeaction/101144755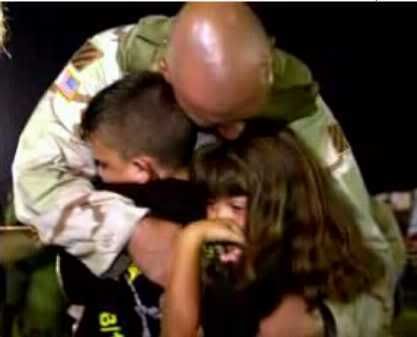 Since our invasion of Iraq acts of terrorism around the world have increased by over 100%. No number of troops can solve this problem.

But Senator Joesph Biden, along with Leslie Gelb, President Emeritus of the Council on Foreign Relations, have proposed a five-point plan that would bring peace to region without deploying more U.S.troops.

TELL PRESIDENT BUSH TO SUPPORT SENATOR BIDEN'S FIVE-POINT PLAN FOR PEACE, NOT THE DEPLOYMENT OF MORE TROOPS TO IRAQ!


http://www.thepetitionsite.com/takeaction/101144755


*****************************************************
Tell Bush to Close Guantanamo NOW!
http://www.thepetitionsite.com/takeaction/602890897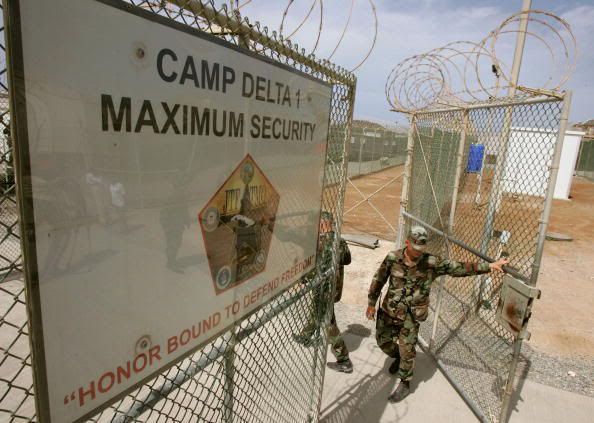 The Supreme Court recently ruled to block military tribunals for detainees at the U.S. prison in Guantanamo Bay, Cuba. In light of this decision, now is the time for President Bush to close the doors to Guantanamo for good!

Detaining persons without cause, denying due process in a court of law, and ignoring worldwide concerns about the inhumane treatment of detainees are rooted in values which run counter to the basic teachings of nearly every religion and spiritual practice and are acts one should never expect at any institution under US jurisdiction.

http://www.thepetitionsite.com/takeaction/602890897

*********************************************************************

Together, we can make a difference - please pass this on to everyone who cares!

Janeva S. (39)
Sunday January 14, 2007, 1:44 am
I wonder if you might be able to provide some assistance to me. I signed this petition but failed to include my mailing address. I was contacted by e-mail from my AZ Congressman Jeff Flake. He said that he personally responds to each concern via US Postal Service, so requested my mailing address. I tried to reply to his e-mail, but was it was returned as undeliverable. I was very happy to hear him state that he has been overwhelmed with e-mails and letters regarding this issue, but can only respond to AZ residents, as he is there to represent them. Do you have any ideas?
Thank you for your time. I hope you can help me.
Thanks for making a difference. It is clear that you are!
J
J

John D. (50)
Sunday January 14, 2007, 10:21 pm
You could try his online contact form (http://flake.house.gov/Contact/)...

Past Member (0)
Thursday February 1, 2007, 6:15 pm
For me, at least, all 3 of the highlighted petition links go to the same petition -- Oppose Escalation in Iraq. Please check this.

John D. (50)
Thursday February 1, 2007, 8:32 pm
Arrrghhh... The non-updating links problem all over again! It's fixed now - they all link to the right petitions. Thanks for pointing that out!
Author


John D.
male , single
Sun City, CA, USA

SHARES FROM JOHN'S NETWORK
MORE ALERT
Feb 18
Alert: ATTEND TUCSON'S 32ND ANNUAL PEACE FAIR & MUSIC FESTIVAL by Stuart T.
(0 comments | discussions ) — \\r\\nCOME TO: \\r\\nTucson\\\' s 32nd Annual Peace Fair and Music Festival2014 Theme: Climate JusticeThis FREE event is Arizona\\\'s largest gathering of Peace, Justice, and Environmental groups, with Live Music, Tables, Food, Entertainment, Children\\\'s ... more
Alert: Petitions and More, Febr. 18 by Anneke A.
(0 comments | discussions ) — http://animalpetitionsand more.blogspot.nl/2014/02/ petitions-and-more-febr-1 8.html\\r\\n more
Feb 17
Alert: DEMAND ALL PUPPY MILLS BE ILLEGAL ACROSS CANADA by jill C.
(1 comments | discussions ) — \\r\\n\\r\\nDEMAND ALL PUPPY MILLS BE ILLEGAL ACROSS CANADA\\r\\n\\r\\nauthor: jill Campbell\\r\\ntarget:&nbs p;Prime Minister Steven Harper, Senators, Cabinet & Parliament Members\\r\\nsignatures:& nbsp;1,463\\r\\n\\r\\n\\r \\n\\r\\n\\r\\n1,463\\r\\ n5,000\\r\\nwe\\\'ve go... more
Alert: Petitions and More, Febr. 17 by Anneke A.
(0 comments | discussions ) — http://animalpetitionsand more.blogspot.nl/2014/02/ petitions-and-more-febr-1 7.html\\r\\n more
Feb 16
Alert: Petitions and More, Febr. 16 by Anneke A.
(0 comments | 0 discussions ) — http://animalpetitionsand more.blogspot.nl/\\r\\n\\ r\\n more