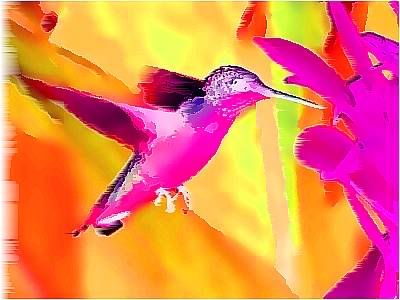 Life is made up of vibrations.
We all understand the vibrational power of music, but do we know why it has the power to alter our moods like it does? Well, it affects us either by resonating with our own vibrational level, or else altering it just a wee bit, to cause us to be in tune with the tune, so to speak. Make sense? It affects us vibrationally. That's why soothing music soothes, and exciting music excites.

Light has vibrations, too...and therefore, colors do, too. Healing through the use of gems works because it magnifies and directs the energy derived through the color of the gem. It's the color that adds the life to the stone, otherwise, it's just dead unliving rock.

Anything with energy has vibrational levels....so think in terms of energy and life. Dead things don't vibrate at all.
Vibrational healing has to do with attuning our vibrational level to a higher level of life. This can be done in various ways, such as through thought, music, color, light...even the foods that we eat. (IF we don't cook all the life out of it! That's why raw and living foods are the best. Vegan. Meat is obviously dead.)


Thoughts have vibrations, too. That's an important point to keep in mind. There is power in our thoughts and words, and the vibrational level can have a positive or negative impact on what we manifest in our lives. Like attracts like in this way. This is actually the science behind karma.


Natural fragrances also vibrate at varying frequencies, which is why aromatherapy works. Every scent is made up of different components, which have different vibrational levels and resonate with different parts of our being. That's why specific aromas in aromatherapy work on specific aspects of our health...because they resonate to particular organs in us. They all vibrate at different rates.


Words have different rates of vibration, depending upon the vibratory level of the thoughts behind the words. This is why prayer works...the words used in prayer are designed to raise our thought patterns and to attune or mind to the mind of God.

But the point of prayer isn't to convince some all-knowing being to help us...if God is
omniscient
, then God already knows.

" Be not ye therefore like unto them: for your Father knoweth what things ye have need of, before ye ask him." (Matthew 6:8)

The point of prayer, rather, is to raise our own vibrational level...to line our thoughts up with the source of all energy which transforms things into being in the physical realm.

Our lives are like mirrors which reflect our vibrational level of mind.
That is why
mountains move
,
water can be walked upon
, and the
dead can even be raised
. Jesus told us we can do
these works and greater
, if we but have faith and believe.

What is it we have to believe? Well, in my humble interpretation, we have to believe in the Light (the Force, the Power, the Energy, God, as you will...) and we have to believe that this power exists within us in order to direct it (the Christ, the son, God within us, the life force within), and we have to believe that it is in everything else, so that a connection is established in our mind...a conduit, so to speak.

To me, this power within us is the Christ...God in man...Jesus exemplified this, and it is in us as well.

Christ in you, the hope of glory. Amen.
(Amen means, "and so it is." It's a decree, more than merely a closing.)

I taught my kids that God is like the Force...and our goal is to become Jedi masters, of course!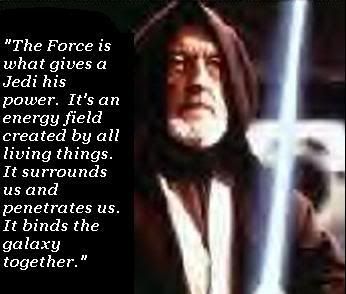 Energy is all that there is.
(God is all there is.)
What we perceive as solid is really microscopic particles vibrating at a very high rate of speed. Things appear solid to us because our sight is limited and we don't see the movement, or vibration, of the particles with our bare eye. But
every
object, including the human organimsm, has a natural healthy vibratory rate. To be caused to vibrate at an inharmonious rate is what brings on a sense of dis-ease.

Vibrational healing techniques are those which serve to restore the vibrational patterns to their normal harmonious frequencies through the use of sound, light, color, therapeutic grade essential oils, flower essences, crystals, tai chi, reiki, herbs, meditation, prayer, chanting, etc...there are numerous techniques which are effective to use.


Vibrational healing works on not only the physical level, but in the spiritual and emotional realms, too. We'll get more into that at some point in the future.

OH! And lest I forget! The one thing that can increase your vibratory to the highest degree is
Pure Love
!!
There is sooooooooooooo much more to talk about regarding a subject as expansive as this. I'll save more for another day. I hope this brief introduction to vibrational healing was of interest to you! Next time I'll talk about some practical applications of this, for instance how this principle relates to the foods that we eat.
As you may have noticed, I go by the name of Vibraceous, ND. This is in reference to what is known as "vibrational healing," which really, is what all healing is.
Love, Light and Healing!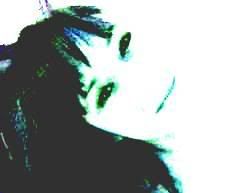 "

Vibraceous, ND"



Please reference our website as source of all quotes, and please quote in context. Thanks!

Imported from external blog
Author


Jody Evans
female, age 59, married, 6 children
Hartville, OH, USA

SHARES FROM JODY'S NETWORK