by Yvonne Morrin (Bats Qld) read more »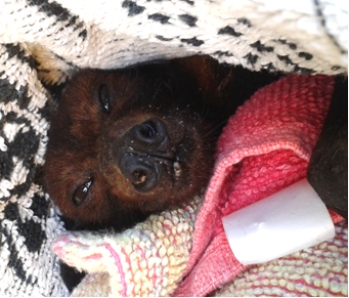 Now I have finished my course of vaccinations, I have finally started rescuing. My first bat was entangled in fishing line with a fishing hook embedded in her side – the constriction injury was severe, and she was euthanized.
The second had been up a food tree for a week without flying away, and appeared to have a wing injury. He could clamber around the tree perfectly well, just out of reach of my pole! Finally I got him to the ground, and he began to crawl, his wing injury very apparent now. Unfortunately he was a euthanasia case too.
Imported from external blog