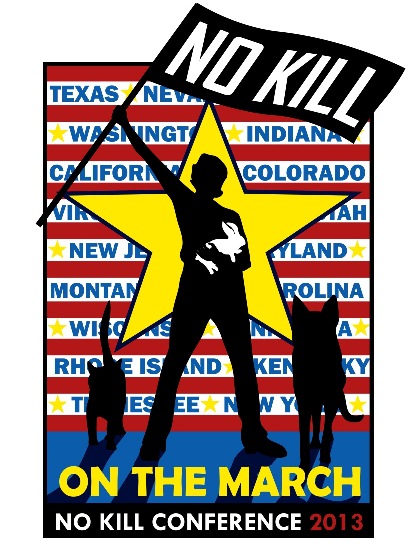 Drawing over 800 people from 44 states and 10 nations, last year's No Kill Conference was the sold out, must attend event of the year. And we're doing it again!
Join us in the nation's capital where the most successful shelter directors, shelter veterinarians, shelter reformers and animal law attorneys will help you create No Kill communities and use the legal system to save lives. The national No Kill conference in Washington D.C. is unlike any you have ever been to.
About the Conference:
The No Kill Advocacy Center is teaming up with the Animal Law program at George Washington University Law School to bring together the nation's most successful shelter directors and the nation's top animal lawyers.
Learn from animal control/shelter directors who are now saving over 90% of all animals using the building blocks to No Kill success&mdash
rograms and services that have had results in both urban and rural communities—to increase adoptions, reduce length of stay, increase redemption rates, rehabilitate animals, and much, much more.
Learn from shelter veterinarians who are redefining the concept of "humane euthanasia," saving animals who would have been deemed "non-rehabilitatable" just a few short years ago.
Learn from animal law experts who have challenged our legal system to help animals: Whether it's drafting model laws, fighting breed specific legislation, eliminating the gas chamber, filing impact legislation, or protecting condemned dogs, learn how to use the legal system to save the lives of animals.
Learn from activists fighting entrenched and regressive shelters in their own community and winning, as they show you how to launch successful campaigns for reform.
Who Should Attend?
Creating a better world for animals takes a community. And the community starts with you! This conference is for anyone who cares about the plight of homeless animals in shelters. We specifically encourage community leaders, shelter volunteers, animal activists, employees, staff, directors, board members, Good Samaritans and rescuers to attend. We also encourage lawyers, law students, and anyone who wants to learn how to use the legal system to help save the lives of companion animals.
Shelter/Rescue & Legal/Advocacy Tracks
This conference will present two concurrent tracks. (However, attendees can attend workshops in either or both sessions.) The sheltering/rescue track is for shelter administrators, rescue groups, volunteers, and activists working to reform their local shelter or improve rates of lifesaving.
The legal/advocacy track is for law students, lawyers, academics, paralegals, and those outside of the law field such as board members, shelter administrators, activists, and anyone interested in learning how to use the law to create No Kill communities and otherwise save the lives of animals. You do not have to be a lawyer to attend the legal track.
CLE credit for attorneys and paralegals who attend legal track seminars will be offered in most states. CPE credit for other professionals who attend legal track seminars will be offered under the same terms. Restrictions apply. Please read the FAQs before registering.
More information
For speakers, workshops, hotels, travel, dining, schedule, photos, and more, visit www.nokillconference.org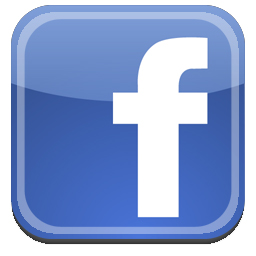 You can also join our No Kill Conference Facebook page at www.facebook.com/nokillconference
After you register and receive an e-mail confirmation, please visit the Trip Panning page of the No Kill Conference website to book your hotel, and for more information about travel to and from Washington D.C. When setting your departure time, a reminder that we will be raffling off great prizes at the end of the closing session on Sunday including use of a Kauai Poipu Beach condo and more. Each attendee will receive a complimentary raffle ticket. You must be present at the drawing to win, additional restrictions apply. All attendees who stay until the very end will receive a take away prize.
Registration Discounts
Please note: These do not apply to any other expenses, including the small fee charged by eventbrite per ticket.
A shelter director from a U.S. municipal government run-animal control agency is eligible for free admission under the following terms: Please purchase a ticket and then send a letter on the municipality's letterhead requesting reimbursement of the registration fee, along with a copy of your purchased airfare travel itinerary, to the address below. Registration name, email and address must be that of the shelter or rescue group.
A 501(c)(3) rescue group or shelter staff automatically get $50 off by registering using the appropriate link above until April 15.
Students are eligible for a 50% discount on the registration fee of the conference. Please purchase a ticket and then send a copy of your student identification to the address below. Registration name and email must match the student identification.
No Kill Conference 2013
c/o No Kill Advocacy Center
6114 La Salle Ave #837
Oakland CA 94611
You can also email the information to help [at] nokillconference [dot] org.
Please do not send any payments by mail. All payments must be made electronically before a refund will be issued. Restrictions apply. Please contact us before registering.
The fine print: No refunds or cancellations. No rain checks. If register and fail to show up, you will not be eligible for the materials. Subject to change without notice. No cash value. Liability is limited to price paid for conference registration and not travel or other damages as a condition of registration. All payments and registrations must be made electronically. No cash, checks, mail-in or onsite registrations. Learn more on the nokillconference.org website.