Liz Marshall,
Here's what's trending on Twitter this week.
14 Jun
Just One Day asks shelters nationwide to explore and experiment with alternatives to killing that have already proven successful. This year, roughly 1,200 organizations, including some of the largest…
15 Jun
North Ridgeville Mayor David Gillock should issue an immediate order halting the "euthanasia" of cats by Humane Officers--and meet with Alley Cat Allies.
16 Jun
The senior, chow mix, who was discovered by two good Samaritans who found her collapsed on a road in San Tan Valley, Ariz., on Thursday, has been returned to he
14 Jun
By Brad Nahill, SEE Turtles On Friday, May 31st, while returning from a long night walking a turtle nesting beach near the city of Limón, young Costa Rican conservationist Jairo Mora Sandoval was…
16 Jun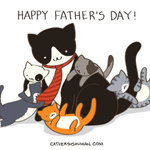 16 Jun
16 Jun
16 Jun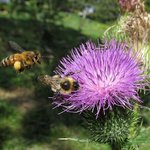 Don't miss out. Stay up to date on what's happening.
Go to Twitter