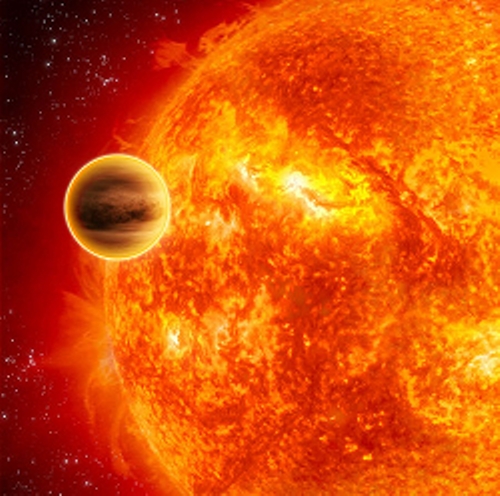 Burned by a lightning and fear,
I got up, the blind man almost gray,
But who was at least once mixed with ashes,
Won't put a song gold.
Vladislav Khodasevich
Capture of Mercury and emergence of human
Assumed, made by the Sun, Mercury separation from Venus and its subsequent capture, occurred, according to some scientists, about 500 million years ago. It is same, on confluence of strange circumstances, and estimated age of Homo sapiens.
If to assume that Mercury and really as astrologers consider, is the father of nervous activity, and all process of formation of nervous system - it, then "supervised" capture and all the subsequent to it (the instant! ) destructions of this planet, could affect formation of the person in any way. And, probably, even marked its emergence.
Thus, then inevitably it appears that the person includes in himself "a system mistake".
In what, already approximately, this mistake is visible and notable. First of all - in a catastrophic abstractness of the person from the terrestrial nature and all life previous it. Being initially expressed as vital cruelty and "the right strong", this abstractness - went further, and began to accept an appearance of philosophical view over time.
"An animal - the machine... it has no soul... it doesn't feel pain" - contrary to obvious, R. Descartes claimed. Subsequently, he confessed that entered this paradigm, dissembling. That entered it only "to remove unnecessary stress from the researcher". And this motto - nowadays took roots so strongly that still is the leader in science, science which in a year destroys not less animals on a planet, than the meat industry.
This it is undoubted, the great thinker, brought absolutely not smaller contribution to destruction and without that illusive and abstract contact of the person with the world surrounding it.
Descartes, as an embodiment of scalded Mercury, with the torn-off atmosphere - that image of his suffering which, probably, doesn't leave it never. And whether it is possible to forget it... But to whom it made worse to whom I revenged... ?
©