Jun 1, 2007
Yesterday I had the wonderful pleasure of traveling down to the office of one of my former instructors and mentors, Dr. James R. Overman, inventor of the Harmonic Quad Zapper. It was a good experience for me personally, to be getting back in touch with Dr. Overman and his staff. I had the extreme privilege of being under his professional wing a few years ago, when he allowed me to assist him in his office while he was with clients. I learned soooo much! He is truly an amazing and gifted healer. Allow me to share his bio with you:

James R. Overman, M.A., M.H., M.Div., N.D., C.N.H.P.


Dr. Overman has a Master of Arts in Biological Chemistry from the University of Michigan, a Master of Divinity from Grace Theological Seminary, a Master Herbalist and Doctor of Naturopathy from Trinity College of Natural Health. He is a Certified Natural Health Professional and is a member of the American Association of Nutritional Consultants and the National Health Federation.

He is a former recipient of a teaching fellowship in Biological Chemistry at the University of Michigan. He has taught Biological Sciences at Grace College and Southeastern Christian College. He has taught the Parasite Capstone Seminar for the Certified Natural Health Professionals in major US cities. At the request of the Philippine Department of Health, he taught over 400 medical personnel his infectious disease program in November, 2005.

He has done extensive research on the elimination of parasites using herbal combinations and electronic instruments. He developed Muscle Testing Techniques to identify parasites and toxins in the body. He designed the Harmonic Quad zapper and the Harmonic Transmitter, formulated effective parasite killing herbal combinations and formulated herbal products to repair parasite damage in every organ and tissue of the body. He has identified and eliminated the parasites in over 17,000 people in the last seven years.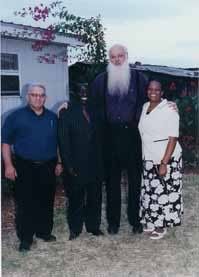 Dr. Overman is a dedicated Christian, who gives all the credit for his success to the God, who created him, to Jesus Christ, who saved him from destruction and to the Holy Spirit, who guides and empowers him. He has served as pastor, elder, missionary etc. in many churches over the years. He is very interested in aiding antiparasite relief work in countries all over the world. He established an tropical infectious disease clinic in Nairobi, Kenya along with missions director, Dale McLean, in July, 2003. He taught 350 church leaders from 7 African nations his unique infectious disease program in 2005.
What is a HARMONIC QUAD 5 PARASITE ZAPPER, you ask?


This advanced zapper kills bacteria, spirochetes, mycoplasmas, nanobacteria, weaponized bacteria, viruses, fungi, slime molds, mildews, and yeasts. It also denatures prions and animal venoms. It works fast!


The Harmonic Quad is a pulse generator which produces a multiplexed electric signal at a fixed rate. Its output is composed of four main frequencies joined in a composite square wave. The four primary frequencies are specially chosen to work together synergistically to obtain the maximum penetration of body organs and of parasites, and give the maximum killing power while being harmless to body tissues. They work together to form thousands of harmonic frequencies that cover the whole frequency range of the targeted parasitic organisms.

(This information is for education purposes only and is not for diagnosing or treating an illness. All matters concerning physical and mental health should be supervised by a health practitioner knowledgeable in treating that particular condition. Neither the publisher nor author of this information directly or indirectly dispense medical advice; nor do they prescribe any remedies or assume any responsibility for those who choose to treat themselves.)


That being said...Ta-da!
RESEARCH INDICATES THAT ONLY 3 MINUTES KILLS:

* Roundworms
* Tapeworms
* Pinworms
* Whipworms
* Flukes
* Protozoa
* Amoeba
* Bacteria
* Spirochetes
* Mycoplasmas
* Nanobacteria
* Viruses
* Fungi
* Yeast
* Slime Molds
* Mildew
* Scabies
* Follicle mites

RESEARCH ALSO INDICATES THAT IT IS EFFECTIVE IN DIFFICULT PLACES:

* Brain
* Eyeballs
* Ears
* Internal Organs
* Muscles
* Bones
* Tumors
* Everywhere except inside the digestive tract, inside cells and inside calcium deposits. (We have herbs available that can help with those...contact us at allnatureworks@aol.com for more information.)

RESEARCH INDICATES THAT THE HARMONIC QUAD:

* Kills parasites
* Kills saprophytic plants
* Kills micro infectious agents
* Detoxifies the body
* Denatures venoms & prions
* Purifies water and milk
* Clears all 12 body meridians

RESEARCH EXPERIENCE

Hundreds of natural health care professionals have used the Harmonic Quad and its predecessors with great success in their health practices.

Thousands of people testify that the Harmonic Quad and its predecessor have helped them overcome a vast range of acute and chronic health problems. The Harmonic Quad has not been approved by the FDA for use on humans.

I'm very excited about all the applications that are made possible with this! This is the best instrument of its kind in the world! This takes the work of the world famous Dr. Hulda Clark
one step further, so that it has a broader range of parasites against which it is effective. It's the best instrument of its kind in the world!

Do PEOPLE Get Parasites???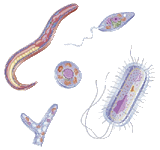 YES!!! EVERY living creature gets parasites! A parasite is more than just creepy crawlies...A parasite is ANY organism living on or in another living organism (you!) at the expense of the host...(YOU!) This includes viruses, bacteria, yeasts, fungus, mold, microinfectious agents...these are all considered to be parasitic infections in the true sense of the term.

AND creepy crawlies! Take a look again at the list above!

Parasites can cause so much damage inside a body. Whenever anyone tells me they've tried EVERYTHING, parasites are the first thing I suspect. (Actually, the FIRST thing I suspect, is that they only think they tried "everything!" There are so many things to try in natural health, that it would be impossible to exhaust the whole list!)

But parasites are often the cause when there is a condition that simply will not improve. They are a problem more than most people presume, and the damage they can do is great. They bore holes through tissue, muscle, bone...they travel through the bloodstream and invade any part of the body they wish. They particularly like to travel to places where there has been an injury before, because they like decaying tissue the best. Many, many diseases are actually due to damage by parasites.

One of the best parts about using this technology is that the once the parasites have been killed, which takes a very short time, then additional time using the zapper works to help repair damage that has been done.

I can use this instrument to help myself...my family...my clients. People and animals, too! There is one model available which can be used extensively for agricultural purposes, too, and also attachments which can be used in many ways, such as to use with foods, etc. I will be writing more soon!

In the meanwhile, if you are interested in making an appointment with me or would like information on purchasing one of these units for your own personal or professional use, please call my office at (330)877-1688 or email us at allnatureworks@aol.com, and we will be happy to help! Ask about the HARMONIC QUAD 5 PARASITE ZAPPERS.

I'm gonna go ZAP everything and everyone in sight now...Starting with all of my pets!

And so for now, Nighty-night! Don't let any of those bed bugs bite! Hahaha!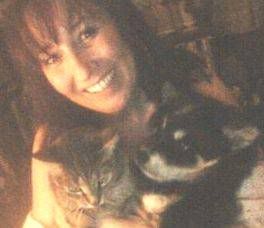 Vibraceous, ND

Mary Jo Eshelman, ND, CTN, CNHP, D.D.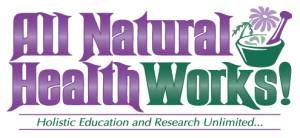 The information presented is the author's personal and professional opinion, and is intended for educational purposes only. Nothing printed here is designed to take the place of a physician's advice. If you are experiencing problems with your health, it is recommended that you consult with a licensed health care professional. All Natural HealthWorks! is not responsible for any damages or ill-effects resulting from the information presented herein, nor do we make any recommendations regarding your health. We are simply here as a resource for you in making your own choices for your health yourself.


Imported from external blog
comments
(4) |
discussion
() |
permalink
|
send green star
|
flag as inappropriate
| | |
| --- | --- |
| | Content and comments expressed here are the opinions of Care2 users and not necessarily that of Care2.com or its affiliates. |
Author


Jody Evans
, 2, 6 children
Hartville, OH, USA

SHARES FROM JODY'S NETWORK