Jun 11, 2006
| | |
| --- | --- |
| Focus: | Health |
| Action Request: | Boycott |
| Location: | United States |
Please do NOT sign this petition, or any other petition like it!

It is calling for the licensure of Naturopathic Doctors. There is more to this story than appears on the surface. I am a Naturopathic Doctor...I know!


http://www.thepetitionsite.com/takeaction/331917971 (PLEASE DO

NOT

SIGN!!!!!!!!!! I am calling for a

BOYCOTT

of petitions like this!

PLEASE do NOT support licensure for naturopaths!!!

)

Licensure

does have it's benefits, yes. But to whom? To the consumer? Well...........not really. The consumer is losing out, because they are trying to arrange it so that true naturopathic medicine is no longer a choice.

It is fine if someone wants

complementary care treatment

...This is a real valid choice, and one that I would venture to say is most likely becoming the most popular choice in the world. The National Institute of Health estimates that

36% of Americans

are using some form of complementary medicine. I applaud these people AND the conventional medical practice for embracing a more natural approach to health in this way! I think it's a much

"healthier" choice!

However...It is

not

the only choice!!!

AND it is

NOT

ALTERNATIVE MEDICINE!

ALTERNATIVE medicine means OTHER THAN. Other than conventional. That means different, as in not the same.


Merriam-Webster Medical Dictionary





Main Entry: alternative medicine - any of various systems of healing or treating disease (as homeopathy, chiropractic, naturopathy, Ayurveda, or faith healing) that are not included in the traditional curricula taught in medical schools of the United States and Britain.

Think about it...If it is not the same, then why should the same Board make the decisions? Why should the same standards and practices be applied when they are not the same at all?

If someone wants alternative medicine, then let the experts in ALTERNATIVE medicine decide what is best and how practices ought to be done. We are the ones who have carried the naturopathic traditions down through the ages and taught them in schools all these years! We have our own professional standards!

Why should we want to follow theirs?
People deserve to have choices

. Licensure takes that away. Licensure puts into the hands of

legislators

what the field of natural health ought to be.

Read the wording

very carefully

please:

(The words in red are mine...)

We, the undersigned, are calling on you and the other members of Committee for

Consumer Protection (again...protecting the consumers from what? Making choices in accordance with their own beliefs and preferences?)

and Professional Licensure, to introduce legislation to license naturopathic physicians

(naturopathic physicians are not the same as naturopathic doctors, but the two are being referred to as if they were the same...)

in Pennsylvania.

(PLEASE DO NOT SIGN!!!!!)





With today's ever-rising health care costs

(when nature has provided all we need in the air, food, water, sunshine and herbs, as well as through exercise, artistic expression, emotional release, love and prayer for free since the beginning of time!)

and increasing instances of chronic disease in our country, there is a renewed interest by the public, government, and

health care institutionsPhysicians

in the development of patient-centered systems of health care directed to improve the health of individuals and communities while also preventing illness. Licensure of Naturopathic Physicians

(Licensure of Naturopathic Physicians is fine...But Naturopathic Physicians and Naturopathic Doctors are not the same thing! The terms are not interchangeable!

) provides the public with just such a natural health care option.

(TRADITIONAL NATUROPATHS, HOLISTIC HEALERS, AND OTHER NATURAL HEALTH PRACTIONERS HAVE BEEN SAYING THIS FOR

AGES

, AND CONVENTIONAL MEDICINE DID NOTHING BUT RIDICULE US AND HOLD US BACK AS A PROFESSION! NOW THEY WANT US TO MEET THEIR REQUIREMENTS WHEN THEY TOLD US WE WERE WRONG ALL ALONG ABOUT THE POWER OF NATURE TO HEAL??? SUDDENLY IT'S THEIR IDEA?! THEY WANT TO PROFIT and CONTROL US, THAT'S ALL!)

Contemporary Naturopathic Physicians (N.D.s)

(N.D.s are NOT physicians...They are suggesting that it be required that N.D.s are licensed medical doctors before they can become N.D.s) are trained in medical science and conventional diagnostic techniques

(Why do we need to be trained in "MEDICAL" science and "CONVENTIONAL" diagnostic techniques? Those are completely different approaches from what naturopaths practice, although many naturopaths do choose to become certified in medical disciplines in order to participate more fully in COMPLEMENTARY care, so again, the

profession has addressed this need

..

.

Overall, however, we have much different ways which we

greatly

prefer...)

,

and are

qualified (by the standards of the profession or by the standards of legislators?)

to apply natural therapies in treating and preventing

disease

(Naturopaths work in the realm of wellness...we support the body in treating itself the way nature intended...we do not directly treat

any

specific

disease

...we support the body's efforts to heal itself…we work to educate the consumer and to facilitate the process of healing…Naturopaths do not treat disease!)

as well as restoring and maintaining health. Pennsylvania citizens have the right to know that the people offering such services are

competent (naturopathic doctors are graduates of accredited naturopathic

degree programs

through

accredited schools

and are

certified

by

professional boards

) and licensed as physicians

(we are not licensed

, nor do we as a profession wish to be licensed in medical disciplines...they are two distinct and separate approaches…nor do we, as a profession, desire to seek

government accreditation

), and will be held

accountable

for their professional activities and outcomes

(we ARE accountable...to our professional boards and to the laws of the state already). Licensure of N.D.s will ensure that practitioners are reliable and properly educated (according to conventional standards...we have our own

standards of practice

already in place), and that there would be oversight (by the State...government control) to ensure that all N.D.s are practicing properly and maintaining professional standards. (We have

standards as set by our profession

in place!) Since Licensed N.D.s would be required to work under set standards and competency requirements

(as dictated by a different profession

), other health care professionals would be able to engage them in dialog, refer patients and integrate their own methods with standard natural techniques. ALL OF THIS DESCRIBES COMPLENTARY CARE AND NONE OF IT COMES CLOSE TO ALTERNATIVE CARE. THEY ARE USING THIS TO TAKE THE OPTION OF ALTERNATIVE CARE AWAY FROM THE PEOPLE!!!! WE ALREADY HAVE

STANDARDS IN PLACE WHICH ARE SPECIFIC TO OUR FIELD OF EXPERTISE

!

How in the world can another discipline attempt to tell US what WE are?!?!? We don't do the same thing as them!

It's like telling apples they have to be pears!!!

Naturopaths do not: perform surgery, use pharmaceutical drugs, diagnose, prescribe, or treat disease! This is simply not what we do.

Part of the confusion stems from the fact that there are two distinct professional groups of naturopaths. There are those who are engaging in practices which are not part of the scope of traditional naturopathy, such as the use of certain chemical drugs and surgical procedures at times. THESE groups are mainly represented by the American Association of Naturopathic Physicians. This is mainly the group which is pressing for licensure! Not TRADITIONAL NATUROPATHS!

KEEP YOUR RIGHT TO CHOOSE TRADITIONAL NATUROPATHY!!!

PLEASE DO NOT PROMOTE OR SUPPORT LICENSURE OF NATUROPATHS!

TRADITIONAL NATUROPATHS DO NOT WISH TO BE LICENSED! THIS IS A TRICK TO TAKE THE RIGHT TO PRACTICE ALTERNATIVE METHODS AWAY!!!!

Please consider this an extremely urgent matter and be aware of tactics like these! This is how things sometimes happen...

The Wolf in Sheep's Clothing is NOT to be let in the gate!!!

Please read some of my own personal story. I have worked toward my goals of becoming a holistic healer beginning at the time I was 12-years-old. DILEGENTLY. I have devoted my life to this work. I attended the schools, I took extra classes, I studied and got good grades, I did hours and hours of volunteer work over the years in areas of physical, emotional, mental and spiritual health…In other words, I paid my dues and now they want to take this away?

This is my life's mission to do this work. If legislation such as this were to pass in

Ohio

, I would still do my work, but I would no longer be permitted to claim my rightful title…I would no longer be

Vibraceous

,

ND

.

A doctor in the true sense of the word is a teacher. That's what a doctor of naturopathy is trained to do. We are doctors because that is an academic title indicating the highest degree of education has been achieved in a field. Medical doctors are not the only doctors, and to say we should be the same as them, would be like telling doctors of divinity they couldn't be doctors anymore, too.

1 a : a person who has earned one of the highest academic degrees (as a PhD) conferred by a university b : a person awarded an honorary doctorate by a college or university

2 : a person skilled or specializing in healing arts;

especially : a physician, surgeon, dentist, or veterinarian licensed to practice his or her profession

(*NOTE: Notice it says "especially," not "exclusively;" and naturopaths DO specialize in the healing arts!! Notice also, in the first entry, that the designation is not only the result of a degree (which I achieved), but it can also be applied to honorary titles conferred by a college...Don't we even deserve THAT? Someone better tell Merriam-Webster that the definition is being CHANGED!!!!!



Source: Merriam-Webster's Medical Dictionary, © 2002 Merriam-Webster, Inc.


I was awarded a doctorate degree by the Trinity College of Natural Health…A college which is well-respected and accredited within the professional community of traditional naturopaths nation-wide. That makes me a legitimate doctor of naturopathy, by definition.

If someone wants a medical doctor, they should go to an M.D. If they want a medical doctor who is also a naturopathic doctor, then they should seek out a naturopathic physician, or a professional with the designation of N.M.D. (Naturopathic Medical Doctor...and I fully agree that THEY SHOULD be licensed! Unlike N.D.s, they use surgery and drugs!) But if a person wants a traditional doctor of naturopathy who practices the traditional art as set forth by the profession itself, then they should seek out ME! (YAY!!!) I am an N.D. -- a Naturopathic Doctor! And I would prefer to keep it that way!

I suppose if push comes to shove, I'll either move from this country, or else work under the secret knowledge that I did indeed attain this designation, but I won't be allowed to tell. (I wonder if I'll have to take my degree down off of the wall???????????)

But the real question of importance to all of us is…

Will we be allowed to CHOOSE

alternative medicine? Or is this just another infringement on our rights to seek the health care approach we prefer?! I suggest that perhaps that's exactly what we're dealing with here. This is one more attempt...as it has been throughout the history of medicine…to discredit our profession and take our rights away.

Traditional naturopaths TEACH PEOPLE HOW TO USE NATURE TO KEEP THEMSELVES WELL! It CAN be done and it's done everyday! It's the way nature designed… It's the way it was designed by GOD.

Infringing on our right to seek education in the natural healing arts to me is an infringement on our spiritual rights! That's how some of us view it, at least. I believe this is a God –given right!!!

It is our God-given right as consumers…and as heirs to the gifts of the earth. When the government starts to decide what we should and should not do…when Big Brother steps into protect, assuming we can't take care of ourselves…that's when true freedom is lost. This severely threatens our First Amendment rights!




My Sincere Thanks and Wishes for Good Health, Naturally!!!


Vibraceous, ND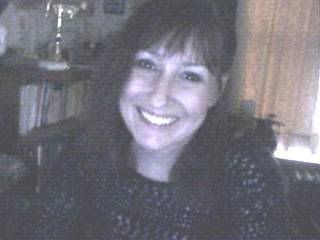 Mary Jo Eshelman

, ND, CTN, CNHP
All Natural HealthWorks!
Holistic Education and Research Unlimited...
Please read the

FACTS ABOUT LICENSURE

from the

COALITION FOR NATURAL HEALTH
!
Thank you for your attention to this very urgent matter which either directly or indirectly affects us ALL. It is our freedom of choice which is at stake. Let the people decide for themselves! This country was founded on FREEDOM! Let freedom reign and keep government out of our personal business regarding our choices for how we want to handle our health,
before it gets any worse
!!!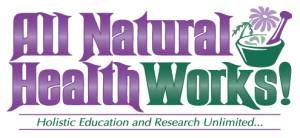 CLICK HERE
for information on ways to protect the tradition of naturopathy!!!
Vibe
comments
(8) |
discussion
() |
permalink
|
send green star
|
flag as inappropriate
Visibility:
Everyone
Tags:
freedom
,
nd
,
standards
,
choice
,
vibraceous
,
allnaturalhealthworks!
,
consumerrights
,
maryjoeshelman
,
jodyehelman
,
naturopathy
,
firstamendment
,
bigbrother
,
trinitycollege
,
licensure
,
credentialing
,
certification
Posted:
Jun 11, 2006 10:49am
| | |
| --- | --- |
| | Content and comments expressed here are the opinions of Care2 users and not necessarily that of Care2.com or its affiliates. |
Author


Jody Evans
, 2, 6 children
Hartville, OH, USA

SHARES FROM JODY'S NETWORK