Jan 22, 2006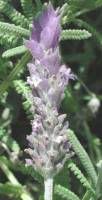 Boy! This was tough picking just ten! I left off some REEEEEEEEALLLY good ones, like tea tree oil, which has hundreds of uses from household cleaning to hemmorhoids...But here are the ten that I chose, and a few of their uses. I assure you there are many more!

I have a couple of
in-depth blog entries
about aromatherapy and essential oils, if you would like to read more!
Aromatherapy - It Naturally Just Makes Good Scents!


~
Vibraceous

1. Lavendar - only oil safe to use straight...calming, relaxing, healing...burns, fevers, stress, bugs...anti-inflammatory, analgesic, antispasmodic, cytophlatic, hypotensive, tonic
2. Peppermint - digestion, liver, travel sickness, concentration, bug repellent, cools anger, can be either stimulant or relaxant
3. Eucalyptus - mental stimulant, antiseptic, anti-viral, bactericidal, expectorant, decongestant
4. Ylang Ylang - stress, hormones, skin...smells GREAT!!! euphoric aphrodisiac! YES!
5. Bergamot - calming, relaxing, uplifting, refreshing, helps rebuild emotional strength...skin problems, colic, yeast infection, cramps
6. Cypress - #1 oil for circulatory system...good for cellulite, hemorrhoids, varicose veins...1 drop under arms for deodarant, too!
7. Geranium - anti-depressant, antiseptic, astringent, balancing to female reproductive system, emotions, menopause, skin, nerves, adrenal glands, fibrocystic breasts
8. Patchouli - cellular regeneration, anti-fungal, grounding, skin tightening, nervine, helps clarify mind
9. Chamomile - colic, cramps, indigestion, nervous tension, anxiety, insomnia, pms, hyperactivity, teething
10. Lemon - detoxifier, household disinfectant, immune stimulant, lowers BP, anti-depressant, antisceptic, liver tonic

comments
(2) |
discussion
() |
permalink
|
send green star
|
flag as inappropriate
Visibility:
Everyone
Tags:
bugs
,
skin
,
eucalyptus
,
healing
,
essential
,
menopause
,
depression
,
stress
,
pms
,
emotions
,
immune
,
regeneration
,
aromatherapy
,
acne
,
liver
,
patchouli
,
vibraceous
,
hormones
,
soothing
,
cellular
,
anti-fungal
,
disinfectant
,
colic
Posted:
Jan 22, 2006 5:46am
Jan 11, 2006
Only ten? I have so many favorite herbs!

Dandelion is my hands down #! favorite. It is so pretty and good for SO many things! Alfalfa and kelp closely follow, because with these three alone you have all the vitamins and minerals there are.

Then comes plantain, because it is such a useful herb to have in the lawn when you step on bees or get into poison ivy. I use it often in creams. It's very good for the skin. It's also good to chew on if you have a toothache.
(Plus it is from this plant you get psyllium seeds!)

Melissa, to lift my spirits...Peppermint to make all the other herbs work better in combination...Lavendar for it's soothing effect...Burdock to cleanse the blood and liver...Rosemary for my brain, and Mullein to help heal the lungs.

I could easily add Slippery Elm, Comfrey, Motherswort, and so many others to this list, but the rules say keep it to ten!

Aloe! Oh, my...it's hard to not keep adding more! Hahaha! Jewelweed is one of my favorites! And Red Clover grows all around, so it must be pretty good! (That's how you reeeeeeeally can tell! God must think we have big need of it, so that's why it's everywhere!)

Check out my regular blog: http://www.allnaturalhealthworks.com/blog If you scroll down the side of the page and click on the topic of Herbs, you'll see some of the articles I've written about on this topic. Take a look at some of what grows in my yard, and then go out and look at your own!

I think the very best herbs are the ones that grow right where you are. Chinese herbs are fantastic, but they're best if you're in China. In America I prefer American herbs...In Italy, ones that grow there are the best. God knows what we need where we're at!

(I know I don't grow kelp in my yard, but it's so good it HAD to go on the list! Hahaha! The rest grow right here where I'm at.)

Oh, boy...I forgot garlic. It's sure hard to keep this list down!!! And Echinacea! Oh, yeah! Anyways, here is the list as it stands!

~Vibraceous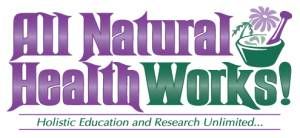 1. Dandelion
2. Alfalfa
3. Kelp
4. Plantain
5. Melissa
6. Peppermint
7. Lavender
8. Burdock
9. Rosemary
10. Mullein

comments
(1) |
discussion
() |
permalink
|
send green star
|
flag as inappropriate
Visibility:
Everyone
Tags:
yard
,
bee
,
blood
,
god
,
dandelion
,
clover
,
kelp
,
melissa
,
balm
,
herbs
,
echinacea
,
minerals
,
garlic
,
lungs
,
rosemary
,
poisonivy
,
alfalfa
,
mullein
,
peppermint
,
plantain
,
psyllium
,
burdock
,
motherswort
,
beestings
,
liver
,
toothache
,
comfrey
,
vitamins
Posted:
Jan 11, 2006 2:18am
| | |
| --- | --- |
| | Content and comments expressed here are the opinions of Care2 users and not necessarily that of Care2.com or its affiliates. |
Author


Jody Evans
, 2, 6 children
Hartville, OH, USA

SHARES FROM JODY'S NETWORK