Oct 26, 2013
| | |
| --- | --- |
| Name: | Dogs are angels |
| Type: | Tribute (for the living) |
| To Honor: | Pet(s) |
| Location: | , United States |
Enjoy
Dog... truly a gift from God!
Oct 26, 2013
| | |
| --- | --- |
| Name: | ALL DOGS!! |
| Type: | Tribute (for the living) |
| To Honor: | Pet(s) |
| Location: | , United States |
21 reasons A Dog is the Best investment you will ever make!
There is one thing in life that will never disappoint you. A dog
!!
Imagine being greeted by this when you come home.

EVERY

DAY.
Imagine never feeling unloved again.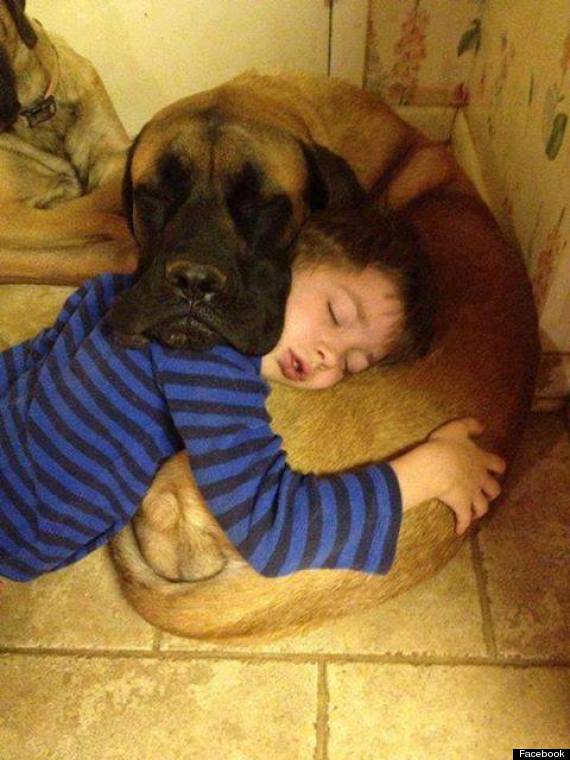 Making people happy makes dogs happy.
It's like having your own personal happiness machine.
You'll never find a cat doing something like this
A dog will be there for you when you need him most.
They'll go out of their way to get you up and outside.
Even if it means spending all their time pushing a wheelchair.
They just love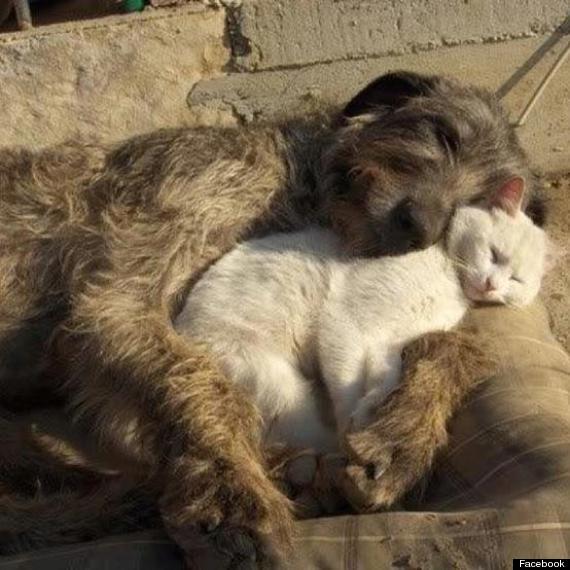 They'll never leave you until they cross over the rainbow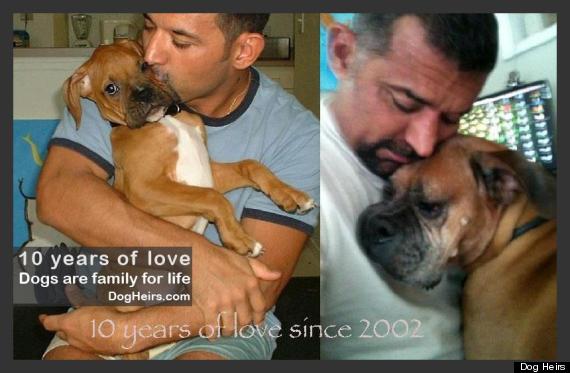 They can teach you everything you need to know about enjoying life.
They bring out the best in us.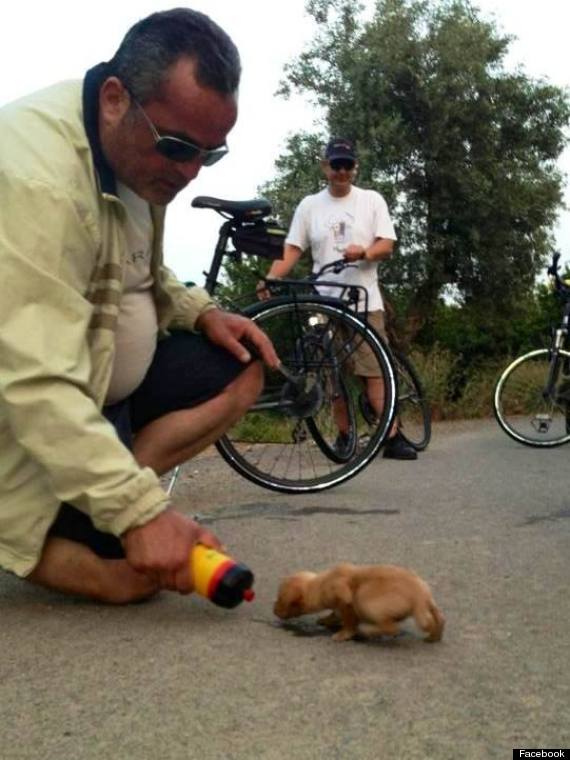 Their loyalty NEVER expires. They'll always treat you like family
And they know just how to comfort you.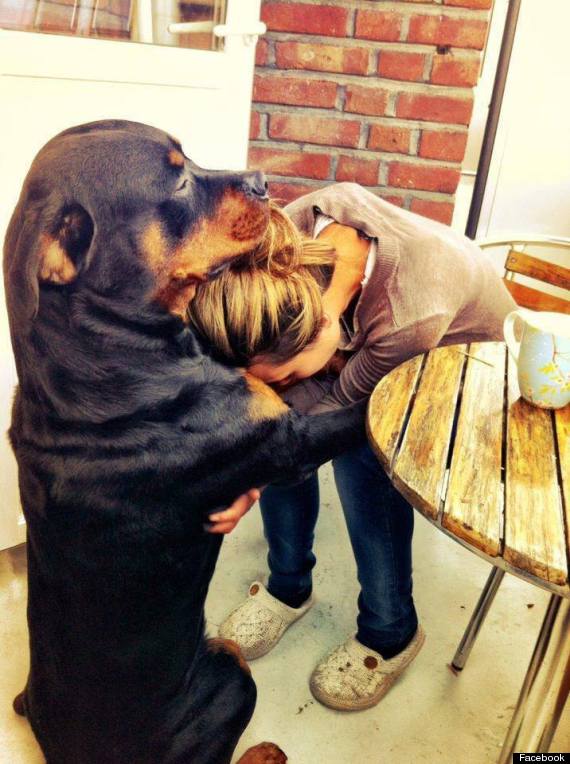 They are all the inspiration you need..
And the greatest support system you'll ever know.
If you're still not convinced, we haven't even gotten to the best part:
Do yourself a favor Get A Dog!
comments
(1) |
discussion
() |
permalink
|
send green star
|
flag as inappropriate
Visibility:
Everyone
Tags:
dogs
Posted:
Oct 26, 2013 10:18pm
Aug 6, 2013
We the people of the world, respectfully are urging Nebraska Governor Dave Heineman you to stop Mountain lion hunting in Nebraska. As stated below, there is no danger to people or cattle from these magnificent animals. Mountain lions actually help keep people save by reducing the amount of deer on the roads.
Mountain lions will be hunted in most parts of Nebraska in 2014. It will be the first year hunting of them will occur in the state (South Dakota has already allowed a number of hunts.)
Curiously, there is only one area of Nebraska that is known to have a reproducing population of mountain lions. Pine Ridge is the name of this site, and there are only 15-22 cats there. Six or less are female. The rationale for allowing a mountain lion hunting season is to cause a modest reduction in the number of Pine Ridge mountain lions. However, no attacks or incidents by them upon humans have taken place.
PLEASE SIGN PETITION SO WE DON'T SEE PICTURES LIKE THE ONE BELOW OF A KILLED MOUNTAIN LION BY A NEBRASKA RESIDENT!

PETITION:Nebraska Governor Dave Heineman (@Gov_Heineman):

STOP Mountain Lions HUNTING in Nebraska!!
http://blurbrain.com/man-shoots-mountain-lion-that-was-stalking-him/
Legal Status of Mountain Lions in Nebraska
L B 928 (2012) "a bill for an act relating to mountain lions"
On January 10, 2012 Senator LeRoy Louden of Ellsworth, NE introduced Legislative Bill (L

LB 928, "a bill for an act relating to mountain lions." LB 928's statement of intent reads:

"LB 928 would authorize the Nebraska Game and Parks Commission to provide permits for hunting mountain lions by allowing Nebraska residents to pay $25 for a chance to win a mountain lion hunting permit in a random drawing. Non-residents would be able to get permits through an auction."

Thumbnail of LB 928. Click to open a pdf of the bill.
http://mountainlion.org/us/ne/LAW/NE%20L%20Louden%202012%20LB%20928%20mountain%20lions%204.17.2012.pdf

The bill was passed with an emergency clause 49-0 on April 11, 2012, and was approved by the Governor on April 17, 2012. The emergency clause allows for the bill to take effect immediately upon signing by the governor. What this means is the Nebraska Game & Parks Commission now has the ability to issue hunting permits for mountain lions should they find it appropriate to hold a hunting season.

This bill allows, but does not require, the Game and Parks Commission to issue hunting permits for mountain lions in Nebraska. The bill calls for the agency to issue a drawing for residents and a non-resident auction to take place in order to obtain a hunting permit.

This is in similar fashion to the way NGPC conducts a tag lottery for bighorn sheep, the first season taking place in 1998. Residents pay an application fee to win a bighorn tag that is randomly drawn, while an auction is held for an additional tag for non-residents. The agency has also kept bighorn season closed on four occasions — 2006, 2007, 2010, and 2012 — to allow for herd recovery after hard years.

Jul 27, 2013
| | |
| --- | --- |
| Focus: | Animal Welfare |
| Action Request: | Visit - online |
| Location: | California, United States |
~ SOPHIE - ID#A1381928 ~****ADOPT / FOSTER/ PLEDGE****
Sophie is a mellow, well-behaved and easy-going dog. She is easy to handle and walks well on leash. She loves to hang out with her person and is in 'doggie heaven' while she is being petted. She knows 'sit' and responds well to verbal commands. Sophie would be best as an only dog. She will make an outstanding companion for some lucky person and would be a great first dog because of her gentle nature."
Please help "Low-Rider SOPHIE" get out of the shelter and into a loving home by networking her for foster/ rescue/ adoption/ pledges.
My name is Sophie and I am a spayed female, brown brindle Welsh Corgi - Cardigan mix.
I am about 3 years old. I weigh approximately 60 pounds.
I have been at the shelter since Apr 18, 2013.
West Los Angeles Animal Care and Control Center (888) 452-7381
West Los Angeles Animal Care and Control Center
11361 West Pico Boulevard
Los Angeles, CA 90064
Jul 26, 2013
| | |
| --- | --- |
| Focus: | Animal Welfare |
| Action Request: | Read |
| Location: | California, United States |
WILL BE EUTHANIZED FRI 7/26 OR SAT 7/27
REESE - ID#A1360954-TO BE KILLED
I am a neutered male, black and white Staffordshire Bull Terrier mix.I am about 1 year and 4 months old. I weigh approximately 60 pounds.

I have been at the shelter since May 24, 2013.

NORTH CENTRAL SHELTER
3201 LACY STREET LOS ANGELES CA 90031
213 485 5767
VIDEO www.youtube.com/watch?v=Ek2inCsXnXw
https://www.facebook.com/northcentral.dogwalker/media_set?set=a.471157372972123.1073741836.100002335923340&type=1

Nov 11, 2008
http://puppyhoratio.blogspot.com/
In memory of Horatio, a very sweet and loving bully, who came to this world to make it a better place, we will never forget you, our sweet angel. We promice you we will fight the BSL. We will continue to love, nourish the soul and body of doggies who have had a bad start in life. We will rescue them, love them and find them a loving forever home.
I am a very sick puppy, but I have an unbroken spirit! I had a very bad life before where no one loved me,I was thrown out & got very sick. I was very hungry, scare, thirsty, sad, hot & cold for a few months. Until my new moommy found me on the side of a highway on July 4th. I have big brown eyes.I am supposed to have brindle fur, & white fur, but that is going to take a while to grow. I am a bully pup about one year young. I heard moommy say I have a heart murmur, a broken tail and some other stuff; like mange but I am not contageous.I have to take something that 2 legged hoomans say are meds, don't know what's that?... Mom just gives me some jam or dulce de leche, yum! & she says, "You are such a good boy Horatio to take your meds!" Go figure! I look serious but I am really a luv bug, a sweet & gentle bully. =)She says I get a brand new life now, but I am still very sick & need help with food, medicine & bath stuff. Now I am trying to get better with the help of my moommy & many caring people. Even though I am sick alot,I love having a home, a moommy & siblings.Thank you for helping me get better!love, Horatio
| | |
| --- | --- |
| | Content and comments expressed here are the opinions of Care2 users and not necessarily that of Care2.com or its affiliates. |
Author


Ena S.
, 5, 3 children
Sacramento, CA, USA

SHARES FROM ENA'S NETWORK
Mar
31

(1 comments | discussions )

\\nZEN was suspended by Eric with no warning. We don\\\'t know any reasons nor how long it will last....\\r\\nI asked about it on the forum but my post was immediately deleted. 2 threads and petitions about Zen also. And 2 her help-groups. :-(\\r\\nUntill to...