Apr 26, 2008
Dearest Care2 Friends,

Due to a number of personal issues with which I have been dealing, and the fact that I don't see an immediate resolution to some of them, I am curtailing many of my activities on Care2.

My closest friends will have already noticed that I have not been participating very much lately, other than to do my "daily clicks", send birthday greetings or sign a couple of petitions. I just don't currently have the time to keep up with group activities, net messaging or socializing.

Therefore, I intend to pare down my friend list and remove a number of the groups in which I've been a (mostly non-participating) member.

Please do NOT think that any of you has offended me, "done something wrong" or that I don't care about you. If you have been on my friend list previously, it's because I consider you someone worth knowing! I just need to simplify my online and offline life, and don't have the time for forwards, messages that don't actually concern me personally, or generalized pleasantries.

If you feel that I've wrongly or unfairly removed you from my friend list, PLEASE send me an introduction message with your concerns, and we can discuss it further.

I still love Care2 and its membership; I hope they will still "love" me when I have more time to participate in the future!



Sep 4, 2007
My son Andrew was diagnosed with P.D.S. glaucoma two weeks ago...or pigmentary dispersion syndrome glaucoma. This condition causes increased pressure inside the eyeballs, and - untreated - can lead to damage to the optic nerve, blurriness of vision, and blindness.

Andrew is only 24.

He saw a glaucoma specialist last Wednesday, and was given eye drops - Xalatan - in order to try to reduce the pressure in his eyes. This drug works wonderfully well for SOME patients, but not much at all for others.

The specialist saw him again this morning, and unfortunately, the eye drops have not produced the desired results. Andrew is scheduled for laser surgery on his left eye tomorrow afternoon, as the pressure in that eye is "critical". During the surgery, the surgeon will - basically - drill little holes in Andrew's eye in order that the aqueous material inside can slowly drain out, relieving the pressure.

As his right eye is somewhat less affected at the moment, surgery on that eye can wait until a later date.

Please - if your beliefs allow - please send healing thoughts and positive energy our way.

I thank you, on behalf of my son Andrew.



comments
(5) |
discussion
() |
permalink
|
send green star
|
flag as inappropriate
Jun 16, 2007
Wow...I just enjoyed the best birthday on record...my own!!!

I mean, birthdays are almost always great, and naturally, it's the friends and family that make it so, but this year I was so completely blessed with abundance that I'm rightfully (almost) speechless! (Actually, I'm never speechless, as my real friends know...but this is probably as close as I get!)

Many thanks to my wonderful, delightful, treasured Care2 family of friends...your e-cards, testimonials, comments, green stars and thread contributions have genuinely touched my heart; you are irreplaceable and precious to me!

And for sheer fun and indulgence, I have to thank my nearest and dearest....my family...for giving me a day fit for a Queen! Hubby, kids and Mum showered me with gifts, I was treated to a scrumptious lunch out with family members, I got to go shopping (don't you LOVE gift certificates?), and my beloved binary star capped off the day by taking me out to the movies!

I'm replete with happiness.

I hope each of you can enjoy such a lovely abundance on YOUR special day!


Dec 8, 2006
Due to an overwhelming list of obligations and time constraints, I will be taking a little break from Care2 for the next few weeks. I hope to pop in from time to time, but I won't be active in groups, games or discussions, I'm afraid.

To put it plainly, I'm just plum "wore out".....I work, I take care of an ailing mother, I'm trying to prepare for the holidays, and I haven't had a decent night's sleep in weeks.

If I inadvertently miss your birthday during my hiatus, I sincerely apologize, and I hope you know that I wish you all the best for happiness, health and prosperity in the coming year.

Enjoy the festive season, and remember to take some much-needed time for yourself (something I've recently realized that I need to do too!)....

You, my dear "virtual" (and real) friends, are in my heart and in my thoughts!



Oct 20, 2006
Do you enjoy the Comments Board on your profile page? I certainly do! I really like seeing all the messages, greetings and graphics that I receive from my friends.

A while ago, I took an active part in campaigning Care2 to give us "rotating testies" (testimonials), and I was delighted when they decided that it was a good suggestion. Now, whenever I visit my profile page, I see a different testimonial displayed each time, and it reminds me of all the wonderful friends who've sent them to me.

I'd love to see the same thing happen with our comments, and so have started a thread in Feedback and Suggestions asking for just that....rotating comments!

Some of my favourite comments are among my earlier ones, and they're now relegated to a separate page instead of being displayed prominently on my profile page. If we could have rotating comments, we'd be able to see each of our comments, displayed in a place of honour, with a new one to view every time we visit our profile page!

If you'd enjoy this feature, please feel free to add your voice to my request in this thread:

http://www.care2.com/c2c/groups/disc.html?gpp=187&pst=755855

Thanks! And have a great weekend!

Sep 23, 2006
Hi friends,

So, I lost a Care2 photo album this morning...partly a technical glitch and partly due to my own haste and recklessness.

Consequently, if I've sent you a Comment in the past month or so, you're likely now looking at the dreaded red X where the photo should be...

Please feel free to delete any such Comments from me, and I'll do my best to restore them over the coming weeks.

My apologies....

Have a great day!


Jun 16, 2006
I want to thank all of my wonderful Care2 friends for the virtual flood of emails, network messages, green stars and testimonials that I've received all week for my birthday. You can't imagine how delighted I've been to hear from each of you, and how incredibly special you've made me feel.

I intend to reply personally to each of you, but in the meantime, please accept my deepest gratitude for making my birthday so very happy! I love you people!




Dec 12, 2005

Christmas (which literally means "Christ's Mass") is a Christian holiday, celebrated on December 25th, celebrating the birth of Jesus. In many countries throughout the world, Christmas is recognized as a national holiday. In predominantly Christian countries, Christmas has also become the most economically significant holiday of the year, notably marked by the exchanging of gifts with friends and family, and/or gifts brought by a benevolent figure such as Santa Claus, Saint Nicholas, Sinterklaas, Pere Noel, Grandfather Frost, and others. Christmas has also become associated with the gathering of friends and family for feasting, decorating and reunion. Specific songs - carols - are also associated with this holiday. These secular songs are often mixed in with religious hymns. Christmas cards, holiday decorations, a Christmas tree, presents and charitable donations are also prevalent at Christmas.

So...that's the "legit" depiction of Christmas. And yet those of us who celebrate this holiday tend to do so in our own particular fashion, often relying more on family traditions than the general cultural model.

For some, Christmas is a deep and personal reflection of their Christianity. For others, Christmas is a purely family-oriented gathering. For those without, Christmas is a time of despair and depression. Some view it as a commercialized money-grabbing scheme. Some see it as an exclusionary event and others see it as an opportunity to open their hearts to those of other faiths and means.

Whatever Christmas means to any of us, its images and messages are as widespread as the patterns of coloured wrapping paper used to bedeck a present.

These are some of my personal favourites; I leave it to you to choose what Christmas means to you...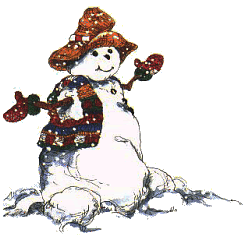 Winter's snow...


---


The Nutcracker...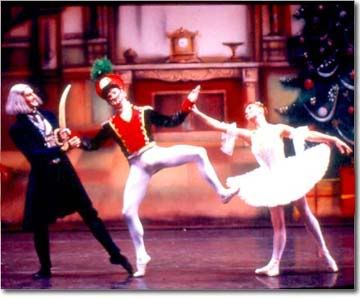 ---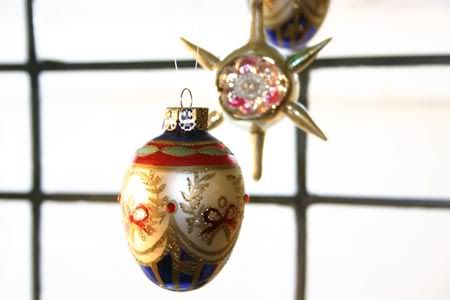 Holiday ornaments...


---


Christmas crackers...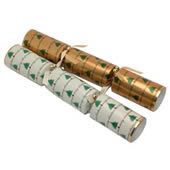 ---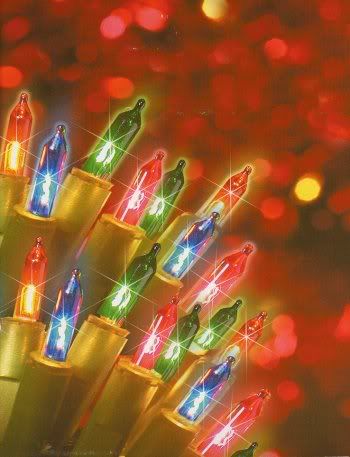 Pretty lights...


---

A church...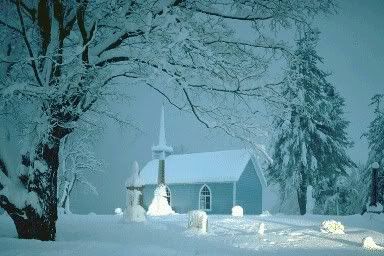 ---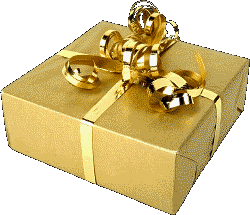 Presents...


---

Santa Claus!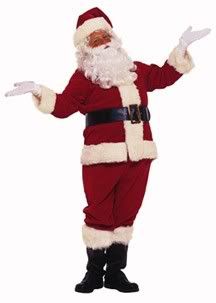 ---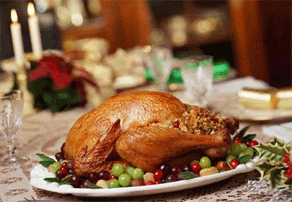 A meal shared...


---

Mistletoe...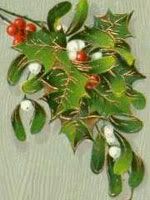 ---
A decorated tree...


---

Shoppers with packages...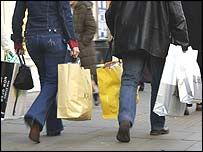 ---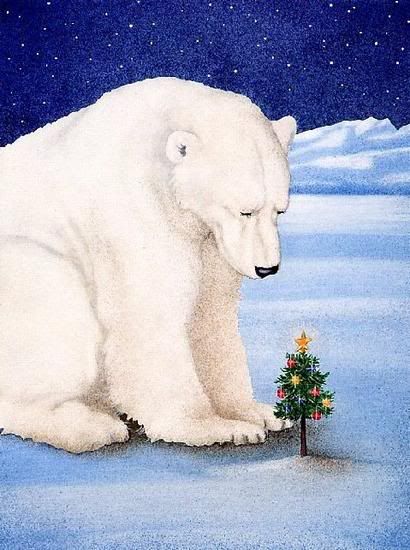 A time for quiet joy...


---

Christmas means many things to different people. At this holiday time, whether you celebrate Christmas, Chanukah, Kwanza(a), Solstice or no particular "holiday" at all, I want to wish each and every one of you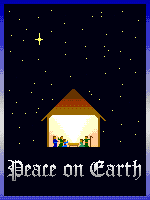 Nov 22, 2005
Snow drifted gently through the upper bare limbs of the guardian maples, as mourners ringed the yellow pine casket. Occasionally, the wind added a sorrowful moaning sound as it twisted amongst the branches.

The imam had sung the salat-l-janazah and prayed for the soul of the deceased, and the family and friends, heads covered and bowed, prayed silently or murmured muffled words in unison by the graveside.

The snow stopped for a few moments, and we returned to our vehicles and quietly left the cemetery.

In respectful memory of Amin Sankar....d. 17 November 2005







Nov 18, 2005
You're an Open Book Bestseller!
Stop the presses -- you're a Bestseller!
Cover to cover, you're definitely an open book. And your emotions are in wide circulation. No matter what the situation, it's no secret what you've got written on the inside. When you feel a certain way, you've got no hesitations about expressing it immediately. Because there's so little to hide within your emotional pages, you're easy to read. Your closest friends know you quite well and can tell how you feel. People with similar scores tend to be sociable, kind, dependable, and well-adjusted.
Take this and other similar tests at Tickle Tests!
Visibility:
Everyone
Tags:
analysis
Posted:
Nov 18, 2005 7:43am
| | |
| --- | --- |
| | Content and comments expressed here are the opinions of Care2 users and not necessarily that of Care2.com or its affiliates. |
Author


Tracy T.
, 2, 2 children
A City In, ONT, Canada

SHARES FROM TRACY'S NETWORK