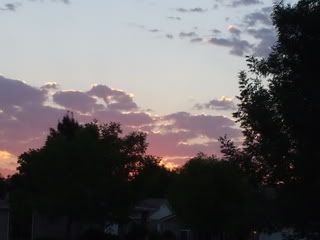 It was nice to be home. Sunday was quiet and I was tired from the ride home so I fell asleep not long after we got home.
Monday Jen brought Little Alex and Camie over to see Granny. And they brought Pizza and Cheesey Bread! Later when it was time to start taking my medicine, I noticed it was hard to swallow and choked on one of my larger pills. But I was OK. My throat just hurt and I was having a hard time swallowing.
When I had my surgery they had to move my esophagus over during the surgery, so a sore throat was normal and swallowing was not easy, which was to be expected, also.
I tried smashing up my medicine and mixing it in my pudding to get it down. It was so nasty and it took forever! Tuesday was not a good day, my throat was really hurting and taking pills smashed up and in pudding was sick! I had entertained the thought of calling my doctor and asking him if this was normal to hurt and not be able to even drink water! But I thought, don't be a baby. It's fine!
But it wasn't fine, and I had a horrible nite and couldn't sleep because I was thinking about going to the hospital and wondering what they would do to help me. By the time Lisa came over, Wednesday morning, I was ready to go to the hospital! I wanted to go, but was a little afraid, OK! I was scared to go. But I knew that this was not normal!
To be able to see what was going on with my throat, they did a scan on my throat, with the dye they injected into my IV line. Only took about 6 minutes but it was very uncomfortable!
Finally Lisa got back from running to my house to get my cell phonem and not too long after she got there the doctor came in. Yeah! He would give me some medicine or something and send me home! But it didn't exactly go that way!
I just took some pain pills and I'm not feeling to well, so I will stop here with my story and try and add some more tomorrow. The photo was taken at sunrise on the 19th.
To those who take the time to read this,
GOD BLESS ~