May 26, 2012
Chronic Fatigue Syndrome unmasked
My personal quest to understand an
enigmatic and incurable illness
By Brendan K. Edwards
---
Ever heard of the yuppie flu? How about Chronic Fatigue Syndrome? Or perhaps you've heard of Myalgic Encephalomyelitis? If you're like most Canadians, you probably don't know that all three refer to the same illness. You may also be unaware that May 12 was International Chronic Fatigue Syndrome Awareness Day.
How do I know all this? Well, I've been battling CFS for the past six years.
When I look back, it is difficult to remember when it first began. But, by my fourth year at Ryerson University the fatigue had descended completely like a heavy fog. Reading, writing, focusing, even thinking, exhausted me. My brain, which had once functioned like a high-speed computer (or at least that's how I imagined it) now felt like a dusty filing cabinet.
I dropped out of journalism school and returned to Montreal, convinced that without the stress of university life I would bounce back from my burn out. Little did I know that the mind-numbing fatigue was only the first in a lengthy list of symptoms that would dominate my life for a long time to come.
CFS may sound benign, but if you think that all a sufferer needs is a power nap, you are sadly mistaken. CFS is an incurable disease that ravages the immune system and leaves many completely debilitated. Its most common symptoms are extreme exhaustion, cognitive dysfunction, extended loss of energy following minimal exertion, swollen lymph nodes and sore throat.
About a year after I quit school, I began to develop all of these symptoms and more. I had serious stomach pain every night due to gluten intolerance and a number of other new food allergies. I also became highly sensitive to chemicals in cleaning products and developed strange aches and pains all over. Most frustratingly of all, I still had no diagnosis. I spent my days frantically scheduling appointments with doctors all over the city and my nights scanning online health forums for clues. As time passed, I felt increasingly powerless and isolated. Finally, I found a book on CFS and began to connect the dots.
Unfortunately, my family doctor was not convinced and like a majority of Canadian GPs, refused to recognize CFS. As far as he was concerned, all of my symptoms stemmed from clinical depression. Sadly, the exclusion of CFS in favour of a diagnosis of mental illness is a common thread that runs through far too many patients' stories. Alison Bested, a CFS specialist based in Toronto, has noted that up to 85 percent of her patients have been told that their problems are purely psychological. Couple that with the fact that there are only a handful of Canadian CFS specialists and it is easy to see why CFS patients reported some of the highest rates of unmet health care needs in the 2010 Canadian Community Health Survey.
When I embarked on my own search for a specialist in Quebec about four years ago, I was told that none existed. In the end, I had no choice but to visit a CFS centre in Connecticut. Finally, after multiple trips to the U.S. and a slew of tests for everything from Lyme disease to sleep apnea, I received an official diagnosis.
Although there is no cure for CFS, there are many lifestyle changes one can make to adapt. I've completely overhauled my diet, eliminating gluten, sugar and a number of other foods. I've also learned to pace myself so I don't burn out as often.
Overtime, I've learned to live a life within the boundaries of my illness and I know that I can count on the support of my family and girlfriend when my symptoms start to flare up. Unfortunately, there are thousands of Canadians with CFS who can't say the same. They have not only been dealt devastating blows to their health but also suffer from economic hardship and social isolation. Hopefully, when they tell their stories, some of us will listen and lend our support.
---
Brendan Edwards was one of the founding editors of Montreal's Siafu magazine.
comments
(3) |
discussion
() |
permalink
|
send green star
|
flag as inappropriate
Apr 25, 2012
FOODS THAT SOOTHE ARTHRITIS PAIN
adapted from an article by Stacey Colino in iVillage

There's no proven anti-arthritis diet, but certain foods may make a difference in your symptoms
The Mediterranean diet is strongly anti-inflammatory. ...with less red meat but more vegetables, fruits, whole grains, fish and olive oil than the standard American diet. People who follow the Mediterranean diet may have fewer arthritis pain symptoms. But plenty of other tasty foods contain anti-inflammatory nutrients... You won't be able to ditch your pain-relieving meds, but eating more anti-inflammatory, arthritis-fighting foods may help you feel and function better if you have arthritis.

FATTY FISH
Coldwater fish like salmon, tuna, mackerel, sardines, halibut, herring and anchovies are high in heart-healthy omega-3 fatty acids (specifically, docosahexaenoic acid (DHA) and eicosapentaenoic acid (EPA)), which also combat inflammation. Research from Cardiff University in the UK suggests that the omega-3 fatty acids found in fatty fish may ease osteoarthritis symptoms by reducing mRNA levels, the messengers involved in the synthesis of various proteins that contribute to osteoarthritis (OA). Keep in mind: Baking, broiling or grilling fish is healthier than frying it. If you're a vegetarian or don't like fish, look for omega-3-enriched eggs.

Salsa-Roasted Salmon
INGREDIENTS
1 medium plum tomato, roughly chopped
1/2 teaspoon chili powder
1/2 small onion, roughly chopped
1/4 teaspoon ground cumin
1 clove garlic, peeled and quartered
1/4 teaspoon salt
1 small jalapeno pepper, seeded and roughly chopped
2-3 dashes hot sauce
1 teaspoon cider vinegar
8 ounces center-cut salmon fillet, skinned and cut into 2 portions
Yield: 2 Servings
DIRECTIONS
1. Preheat oven to 400°F.
2. Place tomato, onion, garlic, jalapeño, vinegar, chili powder, cumin, salt and hot sauce to taste in a food processor; process until finely chopped and uniform. 3.Place salmon in a medium roasting pan; spoon the salsa on top. Roast until the salmon is just cooked through, 12 to 15 minutes.
To Make Ahead: The salsa (Step 2) will keep, covered, in the refrigerator for up to 1 day.
Other fatty fish can stand in for the salmon -- adjust the roasting time accordingly.

WALNUTS, FLAXSEED (LINSEED)and CHIA SEEDS
Walnuts, flaxseed and chia seeds are good sources of alpha linolenic acid (ALA), another type of omega-3 acid that comes from plants ...these nuts and seeds are another good way to sneak anti-inflammatory foods into your diet. Toss a handful of chopped walnuts or a sprinkling of ground flaxseeds or chia seeds into your oatmeal or over your salad. ...go easy on the portions, because walnuts are high in calories.

MILK
Vitamin D is reduces inflammation and inhibits the enzymes that break down cartilage, thereby slowing the progression of arthritis, explains Jason Theodosakis, M.D., M.P.H., associate professor of family and community medicine at the University of Arizona College of Medicine and author of The Arthritis Cure. Fatty fish and egg yolks, as well as fortified milk, cereals and orange juice, all contain vitamin D; supplements are also a good source.

TART CHERRIES
Tart cherries (and tart cherry juice) contain anthocyanins and anthocyanidins, health-promoting plant pigments (aka phytochemicals) that have strong antioxidant and anti-inflammatory properties ...consuming tart cherries daily for 90 days reduces both systemic and local inflammation, according to research from the University of Michigan. Top your whole-grain cereal with tart cherries or add them to a spinach salad

GREEN TEA
The catechins (a type of phytochemical) in green, white, black and oolong teas have powerful antioxidant and anti-inflammatory properties, though green tea contains the most. It's the epigallocatechin-3-gallate, or EGCG, in green tea that's especially good at inhibiting a key gene involved in the inflammatory response... For optimal anti-inflammatory benefits, steep the tea bag for three to five minutes in boiling water before sipping the soothing brew.

OLIVE OIL
A staple of the Mediterranean diet, olive oil has long been known for its heart-healthy benefits. Now it has another claim to fame: an anti-inflammatory effect, thanks to its high concentration of plant-based compounds called polyphenols ...regularly consuming olive oil can reduce blood levels of inflammatory cytokines and inhibit tissue damage in the joints, even in those with arthritis. Make an effort to use olive oil when you're preparing salad dressing or sauteing veggies -- for the sake of your joints and your heart.

Lemon Slices in Spicy Olive Oil
North Africans preserve whole lemons in a brine made with lemon juice and plenty of coarse sea salt. They eat the skin and white pith of the preserved lemons, which acquire a distinctive flavour and aroma. Chop and add to potato salads, steamed cauliflower, carrots, broccoli, or bitter greens; also to grilled chicken or fish, and to stuffings for pork and poultry, and wherever 'preserved lemons' are called for. Besides the slices, use a few drops of the strongly flavoured olive oil, to which you may add a few chillies, to enliven dressings and marinades.
INGREDIENTS
3 or 4 lemons, preferably organic
2 to 3 dried peperoncini (or any other chile), cut in half lengthwise with scissors but still attached to the stem
4 to 6 tablespoons sea salt
About 1 cup olive oil
Yield: 2 cups Servings
DIRECTIONS
1. Wash and dry the lemons thoroughly.
2. Cut them into 1/8 inch-thick slices and lay one layer in a stainless-steel colander.
3. Sprinkle the lemon slices with plenty of salt and repeat, making more layers until you have used all the lemons and salt.
4. Set aside to drain for 24 hours.
5. Press the lemon slices carefully with paper towels to extract most of the juice, then pack the slices in a 1pint jar, adding the peperoncini between the slices.
6. Completely cover the lemon slices with olive oil.
7. Close the jar. The lemon slices will keep in the refrigerator for 3 to 6 months.

TURMERIC, GINGER, CINNAMON
Turmeric, an ancient spice used in ayurvedic medicine for its anti-inflammatory effects. In addition, ginger and cinnamon contain compounds with powerful anti-inflammatory effects. They block the production of cytokines and prostaglandins, which shuts off inflammation... In a study in Thailand, people with osteoarthritis (OA) of the knee who consumed two grams of curcumin extract (the active compound in turmeric) daily for six weeks experienced reductions in pain and functionality while walking on level ground and up or down stairs comparable to those who took 800 milligrams of ibuprofen daily. Meanwhile, a University of Miami study found that people with OA of the knee who consumed ginger extract twice a day experienced greater reductions in knee pain while standing and walking than those in the control group.

Potato and Pea Curry
INGREDIENTS
1 in (2.5 cm) piece of fresh ginger, finely chopped
1½ lb (675 g) all-purpose waxy potatoes, peeled and cubed
2-3 fresh hot green chile peppers, seeded and finely chopped
1 tsp turmeric
1 tsp cumin seeds
1¼ cups hot vegetable stock
1 tsp mustard seeds
½ cup frozen peas
small handful of dried curry leaves (optional)
handful of fresh cilantro, chopped 6 tomatoes, peeled and chopped
sea salt and freshly ground black pepper
Yield: 4 Servings
DIRECTIONS
1. Heat the oil in a large frying pan over medium heat. Add the ginger, chiles, cumin seeds, and mustard seeds, and crumble in the curry leaves. Cook for a couple of minutes until the mustard seeds start to pop. Stir in the tomatoes, and cook for a few more minutes.
2. Add the potatoes and turmeric, and pour in the stock. Bring to a boil, reduce the heat slightly, cover, and simmer for about 15 minutes or until the potatoes are tender.
3. Stir in the peas, and cook for another 3-5 minutes. Season well with salt and pepper, and stir in the cilantro. Serve hot with rice or naan bread.
Notes: This is a fairly dry curry; if you want more liquid, simply add more stock

ONIONS, of any colour
The quercetin [a flavonoid] in onions has similar anti-inflammatory effects to ibuprofen or aspirin and it has antioxidant properties. Besides decreasing inflammation and perhaps reducing the pain that comes with it, the compounds in these fragrant bulbs also may protect cells from inflammation-induced damage. Keep onions on hand for stir-fries, soups, stews and omelets, and as a savoury caramelized topping for fish, meat or poultry dishes

Herb & Onion Frittata
INGREDIENTS
1 cup diced onion
2 teaspoons chopped fresh herbs, or 1/2 teaspoon dried
1/4 cup plus 1 tablespoon water, divided
1/8 teaspoon salt
1 teaspoon extra-virgin olive oil
1/8 teaspoon freshly ground pepper
1/2 cup liquid egg substitute
2 tablespoons farmer's cheese, or reduced-fat ricotta
Yield: 1 Serving
DIRECTIONS
1. Bring onion and 1/4 cup water to a boil in a small nonstick skillet over medium-high heat. Cover and cook until the onion is slightly softened, about 2 minutes. Uncover and continue cooking until the water has evaporated, 1 to 2 minutes. Drizzle in oil and stir until coated. Continue cooking, stirring often, until the onion is beginning to brown, 1 to 2 minutes more.
2. Pour in egg substitute, reduce heat to medium-low and continue cooking, stirring constantly with a heatproof rubber spatula, until the egg is starting to set, about 20 seconds. Continue cooking, lifting the edges so the uncooked egg will flow underneath, until mostly set, about 30 seconds more.
3. Reduce heat to low. Sprinkle herbs, salt and pepper over the frittata. Spoon cheese on top. Lift up an edge of the frittata and drizzle the remaining 1 tablespoon water under it. Cover and cook until the egg is completely set and the cheese is hot, about 2 minutes. Slide the frittata out of the pan using the spatula and serve.

EDAMAME, SOYNUTS, TOFU, TEMPEH, SOYMILK
Soy foods like edamame are featured prominently in the Anti-Inflammatory Food Pyramid created by Andrew Weil, M.D., founder and director of the Arizona Center for Integrative Medicine at the University of Arizona in Tucson and author of Healthy Aging. The reason: They contain isoflavones, a class of phytochemicals that have antioxidant activity and anti-inflammatory properties. In a study involving 135 people with OA or chronic knee pain, researchers found that those who consumed 40 grams of soy protein daily for three months experienced greater improvements in range of motion and various measures of pain compared to those who consumed 40 grams of milk-based protein per day. Consider this another good reason to consume one to two servings a day of cooked edamame, tofu or tempeh, soymilk or soynuts.

Edamame Hummus
INGREDIENTS
1/2 cup cooked edamame
2 tablespoons fresh lemon juice
1/2 cup cooked dried or canned chick peas, rinsed and drained
1/2 to 1 teaspoon ground cumin
1/4 cup low-fat, low-sugar cereal (such as Puffins)
1/4 teaspoon salt
1/4 cup water
Yield: 2 Servings
DIRECTIONS
1. Place all ingredients in a blender; process until smooth, scraping down sides with a spatula as necessary.
2. Store in a covered container in the refrigerator.

RED GRAPES
The darker the grape, the more anti-inflammatory, antioxidant phytochemicals (plant-based compounds) like resveratrol it has ...resveratrol suppresses inflammatory signaling in cells called articular chondrocytes, which may help with the treatment of OA and related arthritic conditions. Make your next snack red or purple grapes, or propose a toast to your health with a glass of red wine or grape juice in the evening. Salut!

Grilled Curry Chicken with Watercress, Grapes, Peaches, and Orange-red Wine Vinaigrette
INGREDIENTS
2 boneless, skinless split chicken breasts (cutlets), about 8 oz(225 g) each
2 ripe but firm peaches, pitted and sliced into 8 sections
2 tablespoons olive oil
1 cup orange juice
1 tablespoon good-quality curry powder
1/3 cup extra virgin olive oil
Kosher salt and freshly cracked black pepper
1/3 cup red wine vinegar
2 bunches watercress, trimmed, washed, and dried well
2 Tbsp. chopped parsley 20 green grapes, stemmed, halved, and deseeded
Yield: 4 Servings
DIRECTIONS
1. Make the dressing: On the stove top, bring the orange juice to a boil in a small pan over high heat, then lower the heat slightly and simmer until reduced in volume to 1/4 cup (about 20 minutes). Remove from the heat and allow to cool to room temperature. Add the oil, wine vinegar, parsley, salt, and pepper, whisk together, and set aside.
2. Build a fire in your grill. When the coals are all ignited, the flames have died down, and the temperature is medium, you're ready to cook.
3. Coat the chicken breasts with oil, rub them all over with the curry powder, and sprinkle them generously with salt and pepper. Place them on the grill directly over the coals and cook until they are browned on the outside and just cooked through (6–8 minutes per side). To check for doneness, poke the chicken with your finger to test its firmness; if you're unsure, make a cut in the thickest part of one of the breasts and check to be sure that it is opaque all the way through. When the breasts are done, transfer them to a plate and cover them loosely with foil to keep warm.
4. While the chicken is cooking, combine the watercress, grapes, and peaches in a large bowl. Stir the dressing again, add to the watercress-fruit mixture, and toss well to coat. Divide the salad among four plates.
5. Slice the chicken on the bias into strips, arrange the strips on top of each salad, and serve.

http://www.ivillage.com/10-foods-soothe-arthritis-pain/4-b-417466?nlcid=pa|04-25-2012|#417465
Apr 25, 2012
SIX FOODS THAT WEAKEN BONES
Adapted from an article by By Melanie Haiken, Caring.com

Some ingredients actually leach the minerals right out of the bone, or they block the bone's ability to regrow. Learn about Salt, Soft Drinks, Caffeine, Hydrogenated Oils, Vitamin D, and Alcohol.



1. Salt
Salt saps calcium from the bones, weakening them over time.
One study compared postmenopausal women who ate a high-salt diet with those who didn't, and the ones who ate a lot of salt lost more bone minerals. Most people on a western diet ingest double what they should have daily... Key foods to avoid: processed and deli meats, frozen meals, canned soup, pizza, burgers and fries and canned vegetables.
.
2. Soft Drinks
Soft drinks pose a double-danger to bones. The fizziness in carbonated drinks often comes from phosphoric acid, which ups the rate at which calcium is excreted in the urine. Meanwhile, soft drinks fill you up and satisfy your thirst without providing any of the nutrients you might get from milk or juice.
.
3. Caffeine
Caffeine's action is similar to salt (but not as bad), leaching calcium from bones. For every 100 milligrams of caffeine (the amount in a small to medium-sized cup of coffee), you lose 6 milligrams of calcium. ... can become a problem if you tend to substitute drinks like iced tea and coffee for beverages that are healthy for bones, like milk and fortified juice.
.
4. Vitamin A
...Found in eggs, full-fat dairy, liver, and vitamin-fortified foods, vitamin A is important for vision and the immune system. ...it's possible to get much more than the recommended allotment... Postmenopausal women, in particular, seem to be susceptible to vitamin A overload. Studies show that women whose intake was higher...had more than double the fracture rate of women whose intake was more sensible.
.
5. Alcohol
..a calcium-blocker; it prevents the bone-building minerals you eat from being absorbed. And heavy drinking disrupts the bone remodeling process by preventing osteoblasts, the bone-building cells, from doing their job. ...not only do bones become weaker, but when you do suffer a fracture, alcohol can interfere with healing.
.
6. Hydrogenated oils
...the process of hydrogenation, which turns liquid vegetable oil into the solid oils used in commercial baking, destroys the vitamin K found in the oils.
Vitamin K is essential for strong bones. Sources are green leafy vegetables, and a little from canola and olive oil. If you're eating your greens, you don't need to worry about this too much.
Avoid baked goods like muffins and cookies, and read labels to avoid hydrogenated oils.
.


http://www.care2.com/greenliving/6-foods-that-weaken-bones.html?page=1
comments
(5) |
discussion
() |
permalink
|
send green star
|
flag as inappropriate
Apr 3, 2012
CANCER-KILLING CURRY: TURMERIC
- from Care2 healthy living, April 2012
.

Tests released by a team at the Cork Cancer Research Centre show turmeric can destroy gullet cancer cells in the lab within 24 hours.
Turmeric is a wonderful spice that shows up in a host of ethnic dishes. Make sure that your turmeric has not gone bad as can often unfortunately be the case for our lesser used spices.
1. Turmeric Seared Pears with Arugula, Goat Cheese, Goji Berries, and Pine Nuts--- Serve the pears atop a beautiful bed of arugula or leave the greens out and have as a dessert. Seared pears are especially great if you're looking for something sweet that you won't kick yourself for eating later.
2. Coconut Thai Rice Curry--- The original recipe was not vegetarian, but I decided to leave the meat out. The dish just doesn't need it. This dish also highlights the season by including loads of root vegetables that add a sense of warmth. The miso paste is so important to this recipe because it makes it come together like it would in a restaurant.
10 1/2 oz brown basmati rice
1/4 cup organic coconut milk
2 cups roasted root vegetables, cut into 1-inch cubes (sweet potatoes, rutabaga, beets, etc.)
1 shallot, finely chopped
2 garlic cloves, finely chopped
1 tbsp finely chopped fresh ginger
1 bay leaf
1 cinnamon stick
1 tbsp curry powder
1/4 tsp turmeric powder
3 tbsp soy sauce
1 tbsp organic miso paste
1 tsp cardamom
Method
1. Cook the rice based on directions in the rice cooker.
2. After about 15 minutes, start cooking the rest of the meal. Warm up the coconut milk along with root vegetables, shallot, garlic, ginger, bay leaf, and cinnamon stick in a medium to large-size pot over medium heat for 3 to 5 minutes.
3. Add curry powder and turmeric and reduce the heat to a simmer. Cook 3 more minutes.
4. Add cooked rice along with soy sauce, miso, and cardamom and combine. Simmer for five more minutes. Remove the cinnamon stick and bay leaf and serve.

Other recipes with Turmeric:
Curried Cauliflower Soup
Cupid's Curry
Red Lentil Soup
comments
(2) |
discussion
() |
permalink
|
send green star
|
flag as inappropriate
Feb 28, 2012
Meditation on the Sound of Praise and Criticism
Excerpted from Lama Zopa Rinpoche's How to Practice Dharma: Teachings on the Eight Worldly Dharmas, edited by Gordon McDougall. Forthcoming 2012 from the Lama Yeshe Wisdom Archive.
---
Pictured at right: Lama Zopa Rinpoche, Lake Arrowhead, 1975.
Photo: Carol Royce-Wilder.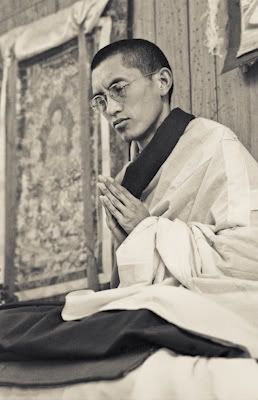 You can learn much about your mind by being aware of how it reacts to praise and criticism. How pleased are you when somebody praises you? How depressed are you when you are criticized? Even if you logically know that neither the praise nor the criticism is justified, it is very difficult to separate your mind from the situation and have a more realistic attitude to these two worldly dharmas. Here is a meditation that will help.
---
Think of a compliment or some praise that you've recently received. Don't worry whether you feel you deserved it or not, just concentrate on the way your mind reacted to it. Were you genuinely pleased to receive that praise without any exaggeration of the mind or did your mind immediately become attached to it? Explore how much you need praise.
---
Perhaps somebody has praised your wisdom--"How wise you are." Immediately your mind wraps itself around this sentence and you feel very happy. But really, where is the real happiness in those four words? They are just sounds hitting your ears. If they were a true source of happiness then every time you heard them you would be as happy. If there were some absolute existence in that sentence, then just saying "How wise you are" to yourself would have exactly the same effect. Does it?
---
It could be your mantra. You could repeat it over and over to yourself, counting your mala-how wise you are, how wise you are, how wise you are. If it were real happiness, the more you repeated it the happier you would become. You could record it and play it back to yourself all day every day and you would be the happiest person in the world. But of course it is not like that.
---
Take each word and see whether there is happiness there. Is there some intrinsic happiness in "how" or in "wise," in "you" or in "are." Of course not. The individual words themselves are no reason for attachment, so why is the whole sentence?
---
Experiment like this and see how the happiness you feel when praised does not come from the side of the words themselves. The words themselves are empty sounds; the meaning comes from your own mind.
---
In the same way, if you check whether "You are so terrible" really exists, you will find that what you believe to exist is utterly nonexistent. You get angry and upset when somebody says that, the actual sentence brings pain to your heart, but really it's only a group of sounds hitting your ear. How can it have that effect? You believe the sentence, but examine each word. Do you get angry with the "you" of "you are so terrible?" There's no point in getting angry at a "you." And there's no point in getting angry at the word "terrible." Does just hearing the sound "terrible" make you angry?
---
If you add a "no" to "you are good" you get a negative sentence, "You are no good." Those two letters "n" and "o" change the sentence around. The first sentence doesn't have "no"; the second one does. You don't get angry when you hear the word "no" alone, so why get angry at the whole sentence? Is it because the combination of words is related to you? If this is so, then when you tell yourself you are no good, it should cause you to get angry in exactly the same way.
---
The moment you discover the emptiness of the object that you believed in before, your feeling changes. There's no problem in your mind, no confusion. All of a sudden, by checking like this, your attachment or aversion diminishes and your mind becomes much more relaxed and happier than before. The wrong conception that held the truth to be in that group of sounds simply vanishes, and with it the attachment or aversion you felt because of those words. You can't find the truly-existing object of your negative emotion, so it is naturally dispelled. This way you keep your mind peaceful. You become your own doctor, psychologist and psychiatrist and bring peace to your own life.
---
Connect with LYWA
Visit LYWA website
http://www.lamayeshe.com/index.php

Become a fan on Facebook
http://www.facebook.com/pages/Lama-Yeshe-Wisdom-Archive/197994450850?ref=mf

Follow LYWA on Twitter
https://twitter.com/#!/LYWA


Feb 26, 2012
10 COMMON MYTHS ABOUT CREATIVITY
Adapted from http://celestra.ca/top-10-creativity-myths/: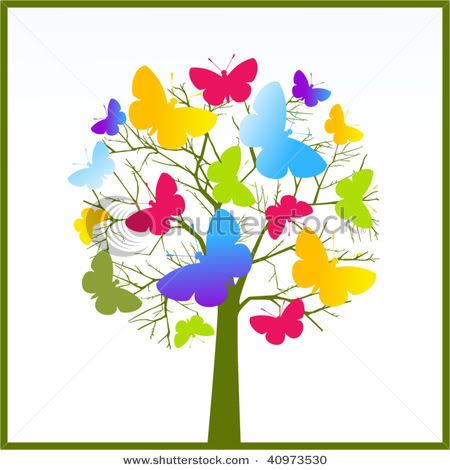 1. Only "creative types" are creative

Great ideas are often built on common concepts, by ordinary people. Creativity is usually triggered by a need and depends on number of factors, including knowledge, talent, imagination, lateral thinking and internal motivation. The creative potential can be found in every person; you only need to remove the barriers that block it.

2. Money motivates creativity

People don't think about pay on a day-to-day basis. If they think about being rewarded for everything they do, they become reluctant of taking risks. After understanding that they are being paid fairly, people don't become more creative when the compensation is increased. People stretch their skills and make the creative leap when they engage in a creative environment, when their work is valued and supported, and when they are deeply involved in their work.

3. Creative people always have great ideas

Creative people usually have many creative ideas but only a few that are worth pursuing. These few precious gems are worth the effort to to keep generating new ideas. However without the barrel full of ordinary ideas, the great ones may never be born. Creative people don't always have good ideas; we tend to forget the mediocre ones and, often because we're using them, remember the great ideas.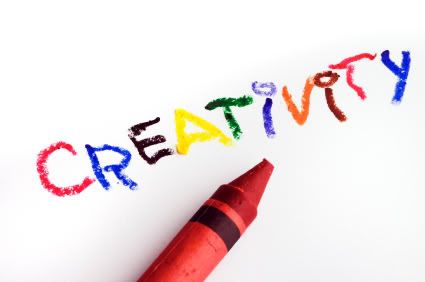 N.B. from Thubten: keep a resource/ideas folder or file

4. Time pressure drives creativity

While time pressure may force you to engage in the creative process, the results are usually less productive than when there is enough time for great ideas to sprout and develop through the incubation process. When you're stressing out about time, the mind cannot fully focus on the work and it wanders and worries about fighting the clock.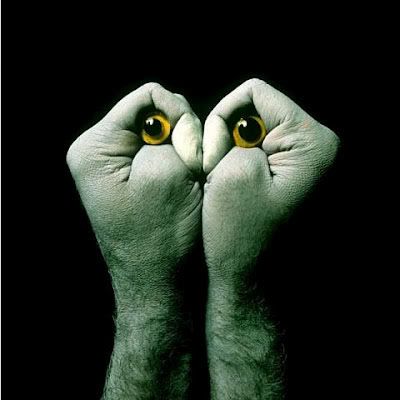 5. Structure is bad for creative thinking

Understanding that creativity has limitless possibilities does not mean that there are no boundaries. Even a blank canvas has set dimensions, which surely does not limit the artist's potential or creativity. Limitations shape the creative process – in a good way. Structure guides the creative activity to ensure that its form and meaning are not lost in the process.

6. Competition is better than collaboration

If the method of competing with others for creative ideas sometimes works, it works for all the wrong reasons. A competitive environment prevents people of sharing ideas and they cannot be refined and enriched by others. Collaboration adds the benefit of multiple perspectives and additional information that can enrich even the best ideas.

7. I'll never forget my ideas

It's potentially possible. But it's highly improbable. During our busy days, when we're bombarded with information from all sides and so many things are happening at once, it is difficult to hold on to a single unaltered thought. Relying on your memory is not the best approach. Capture your ideas as soon as you can. You'll free your mind of worrying that you may forget them and you'll always have a good reserve of ideas. Notebook anyone? Or better yet, Smartphone?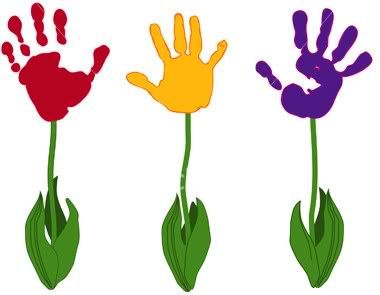 8. Drugs will make me more creative

This myth probably started in the 1960s when some artists and musicians joined the underground drug culture in an age of absolute prohibition. Though many celebrities, past and present, indulge in a multitude of different substances, the effects differ per individual and can be dangerous, even to the creative process. Drugs and alcohol may silence your internal critic, make you more acceptable to your work, or make you believe that your ideas are more creative or plausible. For the rest of the world however, you might just look high.

9. Great ideas appear fully developed

Ideation is a process. While we may have experienced some a-ha! moments, they are usually led by inspiration and exploration within a certain field. As our knowledge grows, our ideas morph into a more refined form. When we think that we're onto something, we start examining the idea from different perspectives. We may discover new options and possibilities, and the final result may look nothing like the original concept.

10. Technology will help me get better ideas

Facebook, Twitter, iAnything, GPS, Google, you-name-it… our day to day tasks become more and more interconnected with technology. Some people relate technology with creativity because it seems to be the field of never-ending innovation blossoms. There are many programs and tools that can enable us to easily express our creativity; however, they are not going to make us more creative in general. Taking a break from technology and changing your environment, on the other hand, can.

You have the creative spark in you. Go and create something.
comments
(0) |
discussion
() |
permalink
|
send green star
|
flag as inappropriate
Feb 24, 2012
15 Ways to Boost Your Liver for Great Health, by Michelle Schoffro Cook, 23 February 2012


Your liver must perform over 500 functions, making it potentially one of the most overburdened organs in your body.

Our modern lifestyle + air pollution + food additives + high amounts of stress can cause the liver to become sluggish. The sluggish liver can be a factor in many health conditions,
e.g. allergies, arthritis, asthma, bad breath, chronic fatigue syndrome, cravings for sweets, depression, environmental illness/multiple chemical sensitivities, fatigue, fibromyalgia, headaches and migraines, hepatitis, high blood pressure, high cholesterol levels, hypoglycemia, hormone imbalances, immune system disorders, irritable bowel syndrome, overweight or obesity, poor digestion, recurring nausea and/or vomiting, skin diseases, and ulcerative colitis.

Of course there are other factors involved in these conditions so it is important to see a physician if you suffer from any of them.

Strengthening the liver is one of the ways to boost energy, balance weight, and strengthen overall health. Here are 15 ways to give your liver a boost:

1. VITAMINS and MINERALS- high amounts of vitamins and minerals are required by the liver.

2. FOOD ADDITIVES ARE FILTERED BY THE LIVER- When you eliminate processed foods, artificial food additives, colours and preservatives from your diet you give your liver a break.

3. CARROTS, BEETS, GREEN FOODS- Eat plenty of these powerful liver cleansing and rebuilding foods.

4. GROUND FLAXSEED- Eat two heaping tablespoons sprinkled on cereal, toast, salads, or blended into smoothies. By eating flaxseeds and flax oil you are helping your liver to filter excess hormones more effectively.

5. HERBS that help strengthen the liver: milk thistle, dandelion root, globe artichoke, turmeric, slippery elm, greater celandine, balmony, barberry, black root, blue flag, boldo, fringetree bark, vervain, and wahoo. If you are pregnant, have a serious health condition, or are taking medication, consult a qualified health practitioner before using herbs.

6. REDUCE REFINED SUGAR and AVOID SYNTHETIC SWEETENERS altogether.

7. LECITHIN helps the liver metabolize fats and reduce cholesterol; prevents fatty deposits; reduces high blood pressure. You can get lecithin in organic soyfoods like soy milk, tofu, and miso, as well as organic eggs.

8. AVOID VITAMIN and MINERAL DEFICIENCIES by taking a high quality multivitamin and mineral supplement. The liver depends on many nutrients to detoxify properly. Even a single nutrient deficiency can be harmful.

9. TAKE 1000 to 2000 mg of Vitamin C daily, even if there's vitamin C in your multivitamin.

10. GARLIC, ONIONS and BROCCOLI contain sulfur that is required to increase enzyme activity that boosts liver cleansing, so eat plenty of these. Without adequate levels of sulfur, the phase 2 of liver detoxification cannot keep pace with level 1, meaning that many toxins can become MORE dangerous in your body.

11. AVOID LARGE MEALS. Instead, eat small meals made up of easy-to-digest foods.

12. Eat steamed vegetables, raw salad greens, raw fruits, and bitter greens. The bitter greens, especially, help to cleanse the liver.

13. EAT WHOLE RAW UNSALTED NUTS and SEEDS for their essential fatty acids and protein.

14. AVOID HEAVY FATTY FOODS as they just create more work for the liver. Avoid margarine, shortening or commercial oils or any foods made with them.

15. AVOID EATING for at least THREE HOURS before BEDTIME to allow the liver adequate time during the night to perform its many functions, unimpeded by other bodily processes like digestion.

Read more: http://www.care2.com/greenliving/15-ways-to-boost-your-liver-for-great-health.html#ixzz1nNSiPynA ...
Aug 26, 2010
WHY WATER MATTERS
Even healthy eaters often underestimate the importance of their water intake and wind up suffering from chronic, low-grade dehydration. Here are a few reasons good hydration is essential to good health:
ENERGY: Suboptimal hydration slows the activity of enzymes, including those responsible for producing energy, leading to feelings of fatigue. Even a slight reduction in hydration can lower metabolism and reduce your ability to exercise efficiently.
DIGESTION: Our bodies produce an average of 7 litres of digestive juices daily. When we don't drink enough liquid, our secretions are more limited and the digestive process is inhibited. (Note that drinking too much water all at once, particularly with food, can also dilute digestive juices, reducing their efficacy and leading to indigestion.)
REGULARITY: As partially digested food passes through the colon, the colon absorbs excess liquid and transfers it to the bloodstream so that a stool of normal consistency is formed. When the body is low on water, it extracts too much liquid from the stool, which then becomes hard, dry and difficult to eliminate. Slowed elimination contributes to bodywide toxicity and inflammation.
BLOOD PRESSURE: When we are chronically dehydrated, our blood becomes thicker and more viscous. Additionally, in response to reduced overall blood volume, the blood vessels contract. To compensate for the increased vein-wall tension and increased blood viscosity, the body must work harder to push blood through the veins, resulting in elevated blood pressure.
STOMACH HEALTH: Under normal circumstances, the stomach secretes a layer of mucus (which is composed of 98 percent water) to prevent its mucus membranes from being destroyed by the highly acidic digestive fluid it produces. Chronic dehydration, though, impedes mucus production and may irritate and produce ulcers in the stomach lining.
RESPIRATION: The moist mucus membranes in the respiratory region are protective; however, in a state of chronic dehydration, they dry out and become vulnerable to attack from substances that might exist in inhaled air, such as dust and pollen.
ACID-ALKALINE BALANCE: Dehydration causes enzymatic slowdown, interrupting important biochemical transformations, with acidifying results at the cellular level. The acidification of the body's internal cellular environment can be further worsened when excretory organs responsible for eliminating acids (e.g., the skin and kidneys) don't have enough liquid to do their jobs properly. An overly acidic biochemical environment can give rise to a host of inflammatory health conditions, as well as yeast and fungus growth.
WEIGHT MANAGEMENT: Feelings of thirst can be confused with hunger, both because eating can soothe thirst and also because dehydration-induced fatigue is often misinterpreted as a lack of fuel (e.g., sugar). Both dynamics can lead to false sensations of hunger, triggering overeating and weight gain. Inadequate hydration can also promote the storage of inflammatory toxins, which can also promote weight gain.
SKIN HEALTH: Dehydrated skin loses elasticity and has a dry, flaky appearance and texture. But dehydration can also lead to skin irritation and rashes, including conditions like eczema. We need to sweat about 24 ounces a day to properly dilute and transport the toxins being eliminated through our skin. When we are chronically dehydrated, the sweat becomes more concentrated and toxins aren't removed from our systems as readily, which can lead to skin irritation and inflammation.
CHOLESTEROL: Cholesterol is an essential element in cell membrane construction. When we are in a state of chronic dehydration and too much liquid is removed from within the cell walls, the body tries to stop the loss by producing more cholesterol to shore up the cell membrane. Although the cholesterol protects the cell membrane from being so permeable, the overproduction introduces too much cholesterol into the bloodstream.
KIDNEY and URINARY HEALTH: When we don't drink enough liquid, our kidneys struggle to flush water-soluble toxins from our system. When we don't adequately dilute the toxins in our urine, the toxins irritate the urinary mucus membranes and create a germ and infection-friendly environment.
JOINT HEALTH: Dehydrated cartilage and ligaments are more brittle and prone to damage. Joints can also become painfully inflamed when irritants, usually toxins produced by the body and concentrated in our blood and cellular fluids, attack them, setting the stage for arthritis.
AGEING: The normal ageing process involves a gradual loss of cell volume and an imbalance of the extracellular and intracellular fluids. This loss of cellular water can be accelerated when we don't ingest enough liquids, or when our cell membranes aren't capable of maintaining a proper fluid balance.
Related: Hydration Tips
Related: Common Myths about Dehydration
comments
(4) |
discussion
() |
permalink
|
send green star
|
flag as inappropriate
Visibility:
Everyone
Tags:
water
,
skin
,
health
,
cells
,
cholesterol
,
dehydration
,
kidneys
,
metabolism
,
bloodpressure
,
Hydration
,
respiration
Posted:
Aug 26, 2010 6:49pm
Aug 23, 2010
Dr Sandra Cabot's slimming juices
Cleanse your liver, slim your waist! Raw vegetable juices are able to speed up the repair of liver damage. Dr Cabot says these juice recipes help to repair the liver, stimulate the detoxification pathways and improve the fat burning capabilities of the liver.
... ... ... ... ... ... ... ... ... ...
Morning lemon cleanse
---½ to 1 lemon, freshly squeezed
---250ml warm water
Fresh lemon juice contains the phytochemical limonene, which improves liver function, and is used in Japan to dissolve gallstones. Morning is the best time for lemon juice because it is also a natural liver decongestant
... ... ... ... ... ... ... ... ... ...
Liver cleansing juice
---½ lemon with some peel
---2 apples unpeeled
---2 dandelion or 2 rocket or 2 cabbage leaves
---½ cup broccoli florets, chopped
---1 clove of garlic or ¼ red onion (can use less if desired)
---½ cup parsley
This is a strong mixture and may be diluted with
---1 cup water, extra celery or dandelion root tea.
... ... ... ... ... ... ... ... ... ...
Fatty Liver juice
---½ whole lemon or grapefruit, peeled
---2 carrots peeled
---1 clove garlic or ¼ red onion (optional or use less if it is too strong)
---1cm slice fennel
---¼ beetroot peeled
---2 dandelion or 2 rocket or 2 cabbage leaves
---Apples or celery may be added to improve the taste
... ... ... ... ... ... ... ... ... ...
Cholesterol-lowering juice
---2 oranges or tangerines, with some peel and white pith
---1 grapefruit, peeled
---1 tomato
---1 clove garlic or ¼ red onion (reduce amounts if stomach is sensitive)
---2 cabbage leaves or 2 dandelion or 2 rocket or 2 baby spinach leaves
---1 radish, unpeeled with tops
... ... ... ... ... ... ... ... ... ...
Low-carbohydrate slimming juice
---1 orange with ¼ peel and pith left on
---2 sticks celery ½ cucumber, peeled
---½ cup green beans
---2 spring parsley
Orange is naturally low in sugar. Cucumber, celery and parsley are natural diuretics and reduce cellulite. Green beans lower insulin and blood sugar levels
... ... ... ... ... ... ... ... ... ...
Fat-burning juice
---1 orange, peeled
---1 grapefruit, peeled
---1 carrot, peeled
---2 stalks celery with leaves removed
---1cm slice ginger root
---1 red radish
---pinch cayenne
Dilute 50% with green tea if desired.
... ... ... ... ... ... ... ... ... ...
Extract taken from Fatty Liver: You can reverse it, a new book from Dr Sandra Cabot and Dr Thomas Eanelli which explains how to reverse fatty liver disease, which Dr Cabot calls "the most common type of liver disease seen in the world today". Health page link
Aug 20, 2010
FIBROMYALGIA and HFCS (High Fructose Corn Syrup)
Janice Lorigan wrote "High Fructose Corn Syrup and the Fibromyalgia Connection" - a book that's fairly easy to read;. Not too many big words
I made some notes as I was reading which I'll share with you here.
.
GUIDELINE TO REDUCE FIBROMYALGIC SYMPTOMS...
.
DO NOT...
Consume food or drink products that contain HFCS, corn syrup*, crystalline fructose, or corn syrup solids.
Inhale wet fingernail polish fumes.
Inhale pesticides, insecticides, fumigants, or malathion.
Drink liquids which contain more than 5% pesticides.
Eat rice**
*Old-fashioned corn syrup does not disturb metabolic processes for most people. However, many manufacturers are still using the terms high fructose corn syrup and corn syrup interchangeably.
.
**Rice- Unfortunately, rice absorbs arsenic from the soil. (Soil of many agricultural areas of US and o' countries has elevated levels of arsenic. Even organic rice may contain an excessive amount of arsenic if grown where cotton grew previously.)
.
DO...
Read ingredients levels on food and beverage containers.
Be cautious when eating out.
Stock your pantry with organic biscuits and cereals.
Stock your fridge with fresh fruits and vegetables.
Wash fruits and vegetables thoroughly.
When possible, drink filtered water.
Choose organic milk, juice, and wine.
Eat a balanced diet (without HFCS!)
METABOLISM - Non-fibromyalgic consumers seem to metabolize HFCS with no noticeable unpleasant effects. BUT fibromyalgics experience negative effects after eating or drinking HFCS. However, the effects aren't immediate so it makes it difficult to make the connection between the pain and the HFCS.
.
THE TROJAN HORSE: the journey of the HFCS into the body is like the Trojan Horse fable. HFCS tastes like food and digests like food in the stomach. But as metabolism begins the body discovers the deception. Part of the HFCS is toxic to fibromyalgics, i.e. the chemically manipulated fructose that used to be glucose.
The manipulated fructose part of HFCS confuses the metabolic processes and exhausts the intestines and liver because this fructose is unstable. ORGANS and NEUROTRANSMITTERS are affected.
SEROTONIN and DOPAMINE are neurotransmitters that contribute to feelings of contentment and well-being. During pain the dopamine levels in fibromyalgics are significantly lower than dop' levels in non-fibromyalgics.
Serotonin - 95% of serotonin is produced in the intestines. In fibromyalgics the low levels of serotonin contribute to depression and catastrophic or negative thinking. As long as the intestines are overtaxed with the abnormal glucose/fructose metabolism problem, serotonin production may be v low.
ENZYMES - influence the speed of metabolism and play powerful roles in the metabolic process. One of the important roles of the enzyme is to remove toxins from the body.... but a high level of toxins suppresses the production of enzymes, so the intestines are burdened.
FASCIA, PAIN & CENTRAL NERVOUS SYSTEM
There is a connection between fibromyalgia and fascia.
WHAT IS FASCIA? - a stretchy web existing all over the body, lying just below the skin. Fascia surrounds everything: organs, brain, toes, fingers, limbs, neck, muscles. It helps to hold the body together. It supports and separates organs and muscles.
Impaired fascia of the fibromyalgic becomes tighter and more immobile, especially in the neck, upper back, shoulders, lower back.
At times the fascia of fibromyalgics contains and restrains the muscle, ligaments, tendons too tightly. Manipulation of the fascia with massage, acupuncture or acupressure can provide some comfort.
HOW DOES THE FASCIA BECOME IMPAIRED? Janice Lorigan's theory is that the strange enzymes from HFCS aren't wanted by the body so it attempts to excrete them via the skin pores. While passing through the fascia on the way to the skin, an adverse chemical reaction results, stiffening the fascia until the HFCS enzymes are expelled from the fascia. During that process the fibromyalgic feels pain and achiness and requires additional sleep time to recover.
WHY MORE SLEEP? because the intestines, liver, endocrine system, and cells have to work v hard to rid the body of the HFCS chemicals, thus causing FATIGUE.
THALAMUS -part of the Central Nervous System -an area of the brain -made up of neurons - plays a part in PAIN PROCESSING.
comments
(5) |
discussion
() |
permalink
|
send green star
|
flag as inappropriate
Visibility:
Everyone
Tags:
book
,
pain
,
fibromyalgia
,
hfcs
,
highfructosecornsyrup
,
intestines
,
FMS
,
Dopamine
,
Serotonin
,
neurotransmitters
,
thalamus
,
centralnervoussystem
,
janicelorigan
Posted:
Aug 20, 2010 12:35pm
| | |
| --- | --- |
| | Content and comments expressed here are the opinions of Care2 users and not necessarily that of Care2.com or its affiliates. |
Author


Jenny Dooley
, 3, 2 children
Eastlakes, SW, Australia

SHARES FROM JENNY'S NETWORK
Mar
31

(1 comments | discussions )

\\nZEN was suspended by Eric with no warning. We don\\\'t know any reasons nor how long it will last....\\r\\nI asked about it on the forum but my post was immediately deleted. 2 threads and petitions about Zen also. And 2 her help-groups. :-(\\r\\nUntill to...