Apr 19, 2010
If you've never heard of interstitial cystitis, you are not alone.
From What you don't know about your bladder could hurt you:
It is pronounced in-ter-stish-uhl sĭ-stī'tĭs -- IC for short. Between three and eight million women, and one to three million men in the United States have it. That's a lot of people, but exact numbers are hard to come by because there is no single definitive test and it is often mistaken for other disorders. Diagnosis is made only after excluding other urinary/bladder conditions. The cause is not known.
IC is a chronic, often painful condition involving pressure and discomfort in the bladder and pelvic region, associated with urinary frequency and urgency, which can lead to disruption of normal activities. When health care providers are not properly educated about IC, diagnosis and appropriate treatment can be delayed for years, severely impacting quality of life. That's exactly why health care providers and patients need information and education -- and that's where you can help.
.
Please lend your support to IC patients by asking the Labor-HHS-Appropriations Subcommittee to provide $660,000 for IC Education and Awareness Program in their FY11 bill.
.
For the past five years, Congress has provided funding to the Centers for Disease Control and Prevention (CDC) to promote IC education and awareness. The CDC program supports much-needed healthcare provider and patient education, as well as information sharing between patients, healthcare providers, and researchers. Unfortunately, President Obama's FY11 budget request recommends the elimination of this program.
.
Please urge Congress to restore federal funding for a critical interstitial cystitis (IC) program.
.
The Cause: The exact cause is still unknown, but several factors that may contribute to the development of IC.
--bladder trauma, such as from pelvic surgery;
--bladder overdistention;
--pelvic floor muscle dysfunction;
--autoimmune disorder;
--bacterial infection (cystitis);
--primary neurogenic inflammation;
--spinal cord trauma;
--the possible relationship between IC and abuse (sexual, physical, and childhood sexual) is being debated after different studies yielded conflicting results.
.
The Symptoms: Symptoms differ from person to person, but common symptoms include:
--frequent urination -- up to 60 times a day in the most severe cases;
--sense of urgency for urination, sometimes accompanied by pain, pressure, or spasms;
--pain in the lower abdominal, urethral, or vaginal area;
--pain associated with intercourse; men may experience testicular, scrotal and/or perineal pain, and painful ejaculation.
.
The Treatment: Most doctors and patients find that a combination of treatments works best. It is a process of trial and error that includes:
--oral medication; --topical medication;
--bladder retraining; --hydrodistention;
--physical therapy; --bladder instillations;
--dietary supplements; --electrical nerve stimulation;
--surgery; --complementary and alternative treatments.
.
Watch the short educational video:

.
Take Action!
Care2 Action: education and awareness for both health care providers and patients is crucial. Please Sign the Petition Asking Congress to Save Funding for Interstitial Cystitis

my C2NN article and share petition with your contacts to help raise awareness and support
comments
(0) |
discussion
() |
permalink
|
send green star
|
flag as inappropriate
Mar 28, 2009
Care2 community, please join me in sending get well wishes to one of our nicest and bravest members...


......Get Well Marena.......

I hope the surgery on your shoulder and arm last Thursday was a great success. May your recovery be comfortable, swift and exceed expectations.
We miss you and need you!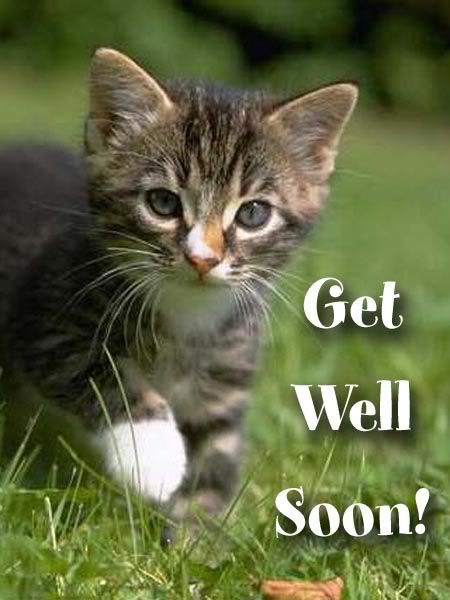 Co-Host of Chronic Illness & Pain Support: for friends in need
Some will be saying, WHO IS MARENA?
Marena is a care2 member and a dear and loyal friend. She speaks a few languages, lives in SE Asia, and cares for dozens of abandoned cats.
Wild Fact About Marena: "I once held up a whole line of cars at a traffic light because a kitten had crawled under the car in front of me. I stopped that car from moving, got under it and retrieved the kitten. Some people thought I was nuts and some smiled. The kitten is now 7 years old and one of my babies"
Your are my kind of person, Marena!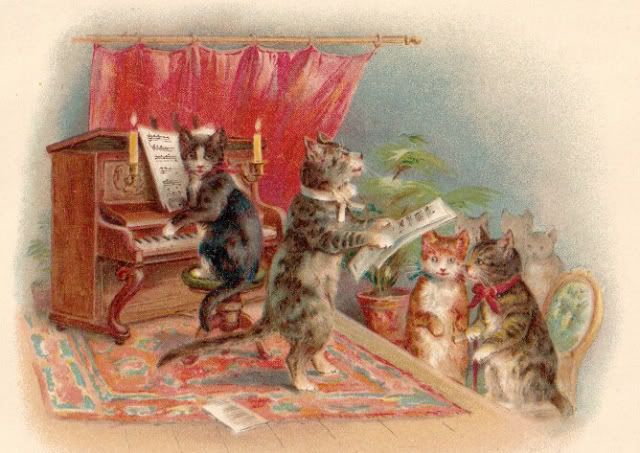 comments
(2) |
discussion
() |
permalink
|
send green star
|
flag as inappropriate
| | |
| --- | --- |
| | Content and comments expressed here are the opinions of Care2 users and not necessarily that of Care2.com or its affiliates. |
Author


Jenny Dooley
, 3, 2 children
Eastlakes, SW, Australia

SHARES FROM JENNY'S NETWORK
Mar
31

(1 comments | discussions )

\\nZEN was suspended by Eric with no warning. We don\\\'t know any reasons nor how long it will last....\\r\\nI asked about it on the forum but my post was immediately deleted. 2 threads and petitions about Zen also. And 2 her help-groups. :-(\\r\\nUntill to...