May 7, 2010
From Spring Cleanse Your Liver: 6 Foods, Nutrients, and Herbs | Care2 Healthy & Green Living:
THE LIVER: this overworked organ is responsible for over 500 different functions, including: detoxifying environmental chemicals, storing certain vitamins, controlling cholesterol levels, metabolizing fat, and even regulating hormones.
Your liver may need cleansing to help it detoxify alcohol, tobacco smoke, environmental pollutants, food additives, pesticides, and hidden chemicals in your personal care products.
1. WATER with LEMON JUICE (fresh juice of one-half to one LEMON)
Your body needs water to flush out toxins in your bowel movements and urine. The addition of fresh lemon juice helps to stimulate your liver to produce bile that helps flush out toxins.
.
2. GARLIC and ONIONS
Garlic and Onions contain important phytonutrients that break down fatty deposits in the body. Also, they kill viruses, bacteria, and fungi and protect against heart disease too.
.
3. MILK THISTLE EXTRACT
Milk thistle contains a potent substance called silymarin that protects the liver by inhibiting damaging substances that can cause liver cell damage. Silymarin also prevents the depletion of the nutrient glutathione–one of the most critical nutrients for liver detoxification. Both alcohol consumption and exposure to various types of synthetic chemicals can deplete glutathione in the liver. A typical dose for liver cleansing is about 140 mg of silymarin.
.
4. VITAMIN C (1000 mg)
While glutathione supplements are available, the best way to boost this important nutrient is to supplement with vitamin C. Give your liver an extra boost of glutathione by supplementing with vitamin C.
.
5. DANDELION EXTRACT
The Australian Journal of Medical Herbalism cites research supporting the liver-regenerating properties of dandelion. Due to pesticides and pollutants I don't recommend picking dandelion root from your lawn.
Take 1-2 teaspoons of dandelion root extract or supplement with 500-2000 mg daily in capsules for two weeks to help cleanse your liver.
.
6. EAT INDIAN CURRIES for TURMERIC
Turmeric, one of the main spices used in Indian cuisine, adds a yellow-orange colour to curry dishes along with a potent healing boost.
Turmeric decreases cholesterol levels, lowers inflammation in the body, and protects the liver from free radical damage.
Add turmeric powder to soups, stews, and curries or supplement with 50 mg of curcumin (turmeric's active ingredient) to bolster your liver's cleansing abilities.
........................................................................................
Always consult a qualified health professional before taking any herbs or nutrients.
Michelle Schoffro Cook, RNCP, ROHP, DAc, DNM, doctor of natural medicine, author of: The Life Force Diet, The Ultimate pH Solution, and The 4-Week Ultimate Body Detox Plan.
Learn more at: www.TheLifeForceDiet.com.
Visibility:
Everyone
Tags:
water
,
dandelion
,
alcohol
,
onions
,
garlic
,
chemicals
,
liver
,
Detoxification
,
HeartDisease
,
turmeric
,
milkthistle
,
vitaminc
,
glutathione
,
lemonjuice
,
silymarin
,
pesticid
Posted:
May 7, 2010 5:05am
Sep 13, 2009
10 Spices That Heal: Cancer, Diabetes, and More
[link to original article]
Research consistently shows that many spices and herbs have medicinal qualities and can help prevent everything from cancer to the common cold. Two experts–Glen Aukerman, MD, medical director of the Center for Integrative Medicine at Ohio State University Medical Center, and Ruth Knill, PhD, LAc, a Chinese herbalist–have picked the spices and herbs that best improve overall health, plus easy ways to work them into your diet.
.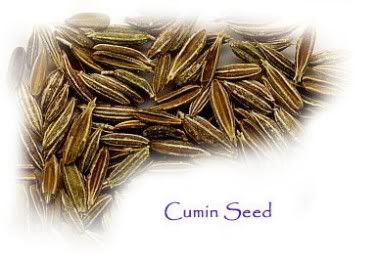 Cumin: to prevent Cancer
HOW IT WORKS: Cancer rates are lower in India, where cumin is a diet staple. Studies show that the curcumin in this spice inhibits the enzymes that help cancer cells invade healthy tissue and also keeps tumours from developing the new blood vessels that help them grow.
TRY TO GET: 6 teaspoons of seeds or 1/2 teaspoon of powder a day.
USE IT: Toss a bowl of root veggies, such as sweet potatoes, parsnips, cauliflower, and turnips, with olive oil and 1 teaspoon cumin powder. Bake at 300 degrees for 25 minutes or until tender, and add salt, pepper, and chopped cilantro to taste before serving.
.

Ginger: to calm Nausea
HOW IT WORKS: Chinese medicine texts from 4th century BC tout ginger's antinausea properties, and modern clinical studies have proved this scientifically–a substance in ginger shuts down a nerve receptor in the body that triggers the vomiting reflex.
TRY TO GET: Juice from 1 tablespoon fresh grated ginger or 1/2 teaspoon dried ginger four times a day.
USE IT: Add 1/2 teaspoon grated ginger and a few drops of toasted sesame oil to your usual tuna salad recipe for an Asian-style flavour.
.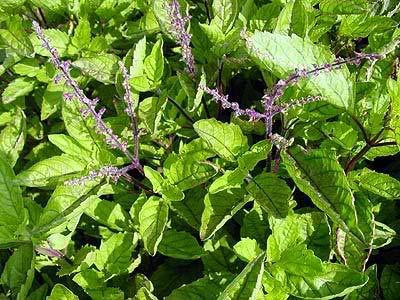 Basil: to combat Colds
HOW IT WORKS: Basil is rich in antioxidants, which help boost immunity. It's also an antimicrobial, which fights the germs that can cause colds.
TRY TO GET: 1 to 2 tablespoons a day.
USE IT: Toss 1 tablespoon chopped basil into a shrimp stir-fry during the last 3 to 5 minutes of cooking. Or slice strawberries, toss with honey, and set aside for 15 minutes until juicy. Then top with a few tablespoons of finely chopped basil.
.

Cinnamon: to fight Diabetes
HOW IT WORKS: People with type-2 diabetes have difficulty processing insulin, the hormone that tells cells to remove excess sugar from the bloodstream. But studies show that cinnamon contains a substance that can help cells respond to insulin, resulting in a reduction of blood sugar levels by about 20%.
TRY TO GET: 1/4 to 1/2 teaspoon (or one stick) a day.
USE IT: Mix 1/2 teaspoon cinnamon into 2 tablespoons peanut butter, and spread over apple slices.
.

Rosemary: to improve Memory
HOW IT WORKS: "There's rosemary, that's for remembrance," Ophelia said to Hamlet. More than 400 years later, a variety of studies back up Ophelia's claim. The ursolic acid in rosemary inhibits the breakdown of a neurotransmitter essential for memory.
TRY TO GET: 1 to 2 teaspoons a day.
USE IT: Make a rosemary-infused simple syrup by mixing 1 cup water, 1/2 cup sugar, and 2 sprigs rosemary. Bring to a boil so sugar dissolves, and let sit for 10 to 15 minutes. Drizzle over a fall fruit salad of chopped apples, pears, and red grapes. Use 1 cup syrup to 4 cups fruit.
.

Garlic: to reduce Cholesterol
HOW IT WORKS: A review of studies conducted by the Linus Pauling Institute found that people who took garlic for three months had a 6-11% reduction in total cholesterol. Because garlic is an antioxidant, it may prevent the oxidation of cholesterol in the arteries.
TRY TO GET: 3 to 5 crushed cloves a day.
USE IT: Roast up to 5 garlic cloves, and add to homemade hummus before pureeing.
.
Nutmeg: to lower Blood Pressure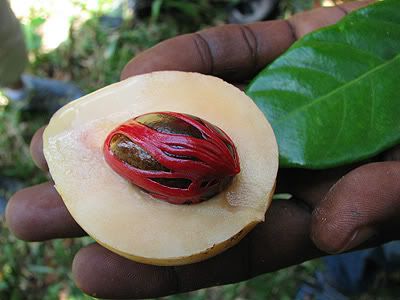 HOW IT WORKS: "Warming spices" like nutmeg can bring blood from the center of the body to the skin. This helps disperse the blood more evenly throughout the body, reducing overall pressure.
TRY TO GET: 1/2 to 1 teaspoon a day.
USE IT: Steam 1 head of broccoli and one potato until soft, and then puree with 1/4 cup butter and 4 to 5 gratings of fresh nutmeg or 1/4 teaspoon of ground nutmeg.
.

Cloves: to relieve Arthritis Pain
HOW IT WORKS: According to Chinese medicine, cloves have hot and moving properties that relieve arthritis pain caused by cold and stagnation. Cloves contain a phytochemical that interrupts the pathways of a protein complex in the body that's been linked to inflammatory diseases such as arthritis.
TRY TO GET: 1/2 teaspoon a day.
USE IT: Saute 1 cup fresh parsley (finely chopped), 1 clove garlic (crushed), 1 teaspoon salt, 1 teaspoon pepper, and 1 teaspoon cloves in 1 tablespoon olive oil. After 3 minutes, add 4 cups shredded rhubarb chard, and fry until soft and tender, about 5 minutes. Serve hot with chicken or fish.
.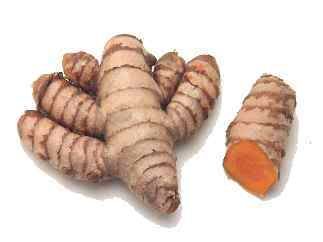 Turmeric: to curb Inflammation
HOW IT WORKS: An ancient spice that gives curry its deep golden-orange color, turmeric reduces the inflammation in the body that causes pain. Curcumin, a component in turmeric, inhibits cell enzymes that contribute to inflammation.
TRY TO GET: 1/2 to 1 teaspoon a day.
USE IT: Add a dash to organic canned soups, such as tomato, lentil, or black bean varieties.
.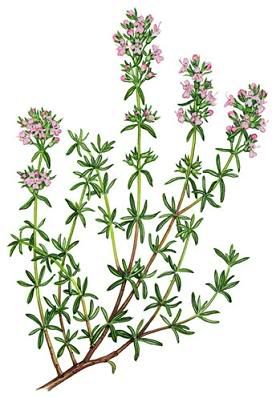 Thyme: to ease Coughs
HOW IT WORKS: Thyme is an antispasmodic, which helps with bouts of nonstop coughing. Thyme's antiseptic properties also make it very effective against inflammation of the throat, which can cause coughing.
TRY TO GET: 2 to 3 teaspoons a day.
USE IT: For a simple vinaigrette, whisk together 1 tablespoon coarsely chopped fresh thyme leaves with 1 tablespoon white wine vinegar, 1 teaspoon honey, 1/2 teaspoon salt, and 3 tablespoons extra-virgin olive oil.
...............................................................................
Recipe ideas from Dana Jacobi, author of The Essential Best Foods Cookbook (Rodale, 2008).
[link to original article]
| | |
| --- | --- |
| | Content and comments expressed here are the opinions of Care2 users and not necessarily that of Care2.com or its affiliates. |
Author


Jenny Dooley
, 3, 2 children
Eastlakes, SW, Australia

SHARES FROM JENNY'S NETWORK
Mar
31

(1 comments | discussions )

\\nZEN was suspended by Eric with no warning. We don\\\'t know any reasons nor how long it will last....\\r\\nI asked about it on the forum but my post was immediately deleted. 2 threads and petitions about Zen also. And 2 her help-groups. :-(\\r\\nUntill to...