Jul 10, 2009
Australia's last remaining World War II Victoria Cross recipient, Edward Kenna, has died.

C2NN article to note
Original story in ABC
Mr Kenna was awarded the highest award for gallantry in May 1945 for his courage in a battle near Wewak in New Guinea.
Private Kenna exposed himself to heavy gunfire when his company was held up by a machine gun post on a ridge. On his own initiative, Private Kenna stood up in clear view of the enemy, less than 50 metres away, and started firing his Bren gun from the hip. The Japanese shot back with such accuracy that bullets passed between between Private Kenna's arms and body. When his magazine was exhausted, he called for a rifle and, despite a continuing hail of bullets, shot dead two more machine gunners with two rounds.
Three weeks later he was shot in the mouth and spent more than a year recovering in hospital.


The 90-year-old died in a Geelong nursing home last night after suffering complications following a fall two weeks ago.
.
He was a father of four, grandfather of 12 and great-grandfather of 15.
.
Mr Kenna's youngest daughter, Marlene Day, was with her father when he died. She says while her father was remembered as a war hero, he did not see himself that way. "He was very modest really. If you asked him he'd just say 'I was doing my job'...He didn't talk a lot about it. He talked about the fun times, the mateship, but not much about the actual war."
.
In a joint statement Acting Prime Minister, Julia Gillard and Minister for Veterans' Affairs Alan Griffin described Mr Kenna's death as "a sad day for Australia...Private Kenna made an outstanding contribution to the nation and will be remembered for his courage."
.
Mr Kenna's family has accepted the Victorian Government's offer of a state funeral.
comments
(0) |
discussion
() |
permalink
|
send green star
|
flag as inappropriate
Apr 19, 2009
Royal Australian Army Nursing Service - RAANS
.[Click thumnails for larger view]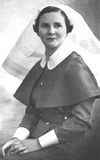 --Miss Emilie McKittrick. [See picture at left.] She was chosen by General Sir Thomas Blamey as the representative nurse to be painted by the official war artist. She served with the AIF in the Middle East.
--Hundreds of Australian Army nurses were serving in Malaya and Rabaul when the Japanese attacked in WW2. Many were taken and made Prisoners of War. Some others were killed. Some got out in time.
.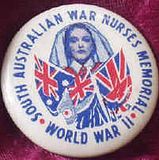 The Australian forces under Major General H. Gordon Bennett arrived in Malaya in 1941. Their medical units were the 2/4th Casualty Clearing Station and the 2/10th and the 1/13th Australian General Hospitals. These were stationed respectively in Kluang, Malacca and on Singapore Island. Nursing staff then began to arrive in Malaya in February 1941. Life in peacetime Singapore was very easy. Nurses were made honorary members of the European clubs and could live very social lives if they wished. This languid lifestyle ended in December when Singapore came under air attack.

As the military situation deteriorated all three medical units were concentrated on Singapore Island, and the engineers blew up the causeway. Major-General Gordon Bennett refused to order the evacuation of the nurses, on the grounds that such action would lower civilian morale. However, Colonel A. P. Derham, Assistant Director of Military Services, gave instructions that as many nurses as possible should be sent out with casualties being evacuated from Singapore. As a result six nurses went out on the hospital ship Wah Sui. This had been an anchored convalescent ship, which was hurriedly refitted for the voyage and painted white with a red cross on the side. Japanese aircraft shadowed it, and indicated that it would be bombed if it did not keep going. Had this instruction been obeyed, the worn boilers would have burst. So the old ship anchored during the night and proceeded at full speed by day to Batavia. The nurses eventually reached Australia safely.
***************************
By the time it was realised that Singapore would fall, it was too late to evacuate the sick and wounded and medical personnel with safety. The Japanese were concentrating their attack on the docks area and hospital ships could not approach without great risk.
Half the nurses from each hospital were ordered to leave. They were reluctant to go. In the words of Betty Jeffrey of the 2/10th AGH they did not want 'to walk out on those superb fellows'. But orders were orders. Nevertheless, while being driven to the dock through an air raid, the nurses constantly left their vehicle to tend the wounded.
***************************

Soon after leaving Singapore the overcrowded Empire Star was attacked from the air, and many of the wounded men lying on the deck were killed or wounded more severely. Sisters M. I. Anderson and V. A. Torney came up from the hold to tend them, and were subsequently awarded the George Medal [at left] and the MBE [at right] respectively for their courage. The ship eventually reached Batavia, carried out repairs, and went on to Australia.
***************************
The Vyner Brooke, which took off the last of the nurses, was not so lucky. It carried 300 people, mostly women and children. The nurses slept on the decks. They had little to eat, no washing facilities, and very little hope. Matron 0. D. Paschke had warned them that their chances were slim, and all who could not swim were allotted to lifeboats.The ship progressed slowly. During the day it hid among islands, and each night made a dash for the open sea. In Banka Strait it was discovered by Japanese aircraft and received several direct hits. The order was given to abandon ship, but most of the lifeboats had been holed by aircraft fire. Those which did get away held mostly the elderly and the wounded. The nurses, two of whom had been wounded during the air attack, saw that civilians were off before they took to the water. The order was given: 'Take off your shoes and jump.' Those who obeyed, and survived, were to go shoeless for many years. As the Vyner Brooke was sinking it threatened a lifeboat, so three nurses jumped overboard and swam for shore. One of them, Sister Wilton, was not seen again, while Sister Oram was hit by a raft but managed to swim to another raft, where she was joined by a civilian woman. The two spent the night trying to row to the shore. At dawn they found themselves surrounded by Japanese in motor boats. The Japanese did not attempt to help them, but they managed to reach Muntok under their own power. There they became the first prisoners taken by the Japanese in Sumatra.
*************************

VFX38812 Matron Olive Dorothy (Dot) Paschke RRC, Australian Army Nursing Service (AAN
. [pictured at left] Matron Paschke was in charge of 2/10 Australian General Hospital (AGH) nurses and was evacuated from Singapore on the SS Vyner Brooke, which was sunk by the Japanese in the Bangka Strait. She was on a raft, with several other Sisters and two small children, which was carried out to sea and disappeared on 1942-02-14. Paschke enlisted 3 September 1940 in the Australian Army Nursing Service. She was awarded the Royal Red Cross (First Class) on 7 October 1941. On 12 May 1951 she was posthumously awarded the Florence Nightingale Medal [pictured at right in green case] for services to nursing by the International Committee of the Red Cross in Geneva.
**************************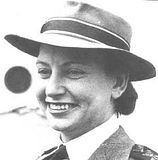 Atrocity on the Beach-
Sister Vivian Bullwinkle, [pictured at right] sole survivor of the infamous Radji Beach (Banka Island) massacre by Japanese soldiers. The nurses were marched into the sea and then machine gunned.
***************************

Click thumbnail pictures to view larger images.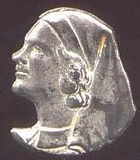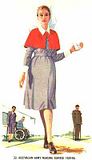 Nurse's winter weight red wool cape with Captain's rank insignia and straight 'AUSTRALIA' titles on each shoulder.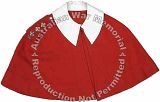 This cape [at right] is associated with Captain P E Morey who served in the Australian Army Nursing Service with 2/1 Australian General Hospital between 1941 and 1946.
******************************

comments
(0) |
discussion
() |
permalink
|
send green star
|
flag as inappropriate
| | |
| --- | --- |
| | Content and comments expressed here are the opinions of Care2 users and not necessarily that of Care2.com or its affiliates. |
Author


Jenny Dooley
, 3, 2 children
Eastlakes, SW, Australia

SHARES FROM JENNY'S NETWORK
Mar
31

(1 comments | discussions )

\\nZEN was suspended by Eric with no warning. We don\\\'t know any reasons nor how long it will last....\\r\\nI asked about it on the forum but my post was immediately deleted. 2 threads and petitions about Zen also. And 2 her help-groups. :-(\\r\\nUntill to...