Aug 17, 2010
Naturally Protect Your Skin From Mosquito Bites

Taken from Care2's 'Daily Action':
Before you head for the hills or enjoy an outdoor evening BBQ, think twice about using DEET-based mosquito repellents.
Research shows that regular use of chemical repellents like DEET can:
Damage brain cells and Interact with medications.
Cause brain cell death and behavioural changes-

as observed in animals exposed to DEET after frequent and prolonged use.

*

Result in up to 15% of DEET being absorbed by the skin into the bloodstream.
Learn from Michelle Schoffro Cook how you can protect yourself and your loved ones from mosquitoes without covering your skin in dangerous chemicals.
Mosquito-Free Naturally
Here are some of Michelle's recommendations for natural mosquito repellents: (N.B. see details on each via the link supplied)
- Citronella
- Soy oil
- Catnip
- NEEM seed oil
- Lavender essential oil
- Garlic
Michelle Schoffro Cook, BSc, RNCP, ROHP, DNM
.
*This of course means that animals in laboratories suffered 'frequent and prolonged' cruel experiments.
I implore you not to reward the people making money from DEET products with your custom.
It is your choice... you can:
STOP MAKING SUCH PEOPLE RICH;
STOP DECREASING YOUR OWN QUALITY OF LIFE.
comments
(1) |
discussion
() |
permalink
|
send green star
|
flag as inappropriate
Visibility:
Everyone
Tags:
garden
,
children
,
natural
,
nature
,
outdoors
,
health
,
mosquitoes
,
wellness
,
skincare
,
deet
,
PestControl
,
repellent
,
naturalremedies
,
michelleschoffrocook
Posted:
Aug 17, 2010 5:23pm
Apr 16, 2010

Posted by Samantha, selected from Tonic Apr 16, 2010
Stork Travels 8000 Miles to Be Reunited with Injured Lover | Care2 Healthy & Green Living:
No distance is too far for Rodan...Making the trip from South Africa to Croatia every spring, the male bird travels 13,000 km to see his beloved female partner, Malena, who is unable to fly.
The loving storks cozy up, mating and raising their new chicks (they have produced 32 offspring so far). Rodan then departs to spend the winter months in South Africa and returns on exactly the same day, the following spring.
Locals in the small village of Slavonski Brod in Croatia thought crippled Malena would almost certainly die when she was shot by a hunter in 1993, but thanks to the Vokic family, whose roof she lives on and her ever faithful partner, Rodan, she has survived for over 17 years.
Reunited again last week, Rodan was more eager than ever to see his love, arriving two hours earlier than usual.
The storks have become so famous in the village that it's not only Malena that waits anxiously for her partner to return, local residents and reporters gather round to welcome the tired bird home, every March. Lets hope the couple's little chicks will be just as loyal and faithful as their Papa!


From the Romanian Times:
"When Italian hunters shot this female stork called Malena, local vets in Croatia were the stork had been nesting revealed that although they had saved her life -- she would never fly again.
"She was placed back in her nest with her young and when her partner named Rodan flew south with their young they expected that she would eventually die and certainly never mate again.
"But their predictions that she would not live were foiled after the Vokic family where she had a nest helped to feed her through the long winter months and now -- amazingly -- every year Rodan returns to mate with his partner and rear another clutch of chicks."
"Because she can't fly Rodan teaches the little ones to fly and accompanies them south every season."
comments
(7) |
discussion
() |
permalink
|
send green star
|
flag as inappropriate
Nov 11, 2009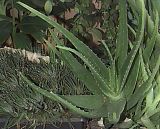 Houseplants can be very beneficial in
our lives. They purify and renew our
stale indoor air by filtering out toxins,
pollutants and the carbon dioxide
we exhale - replacing them with life
sustaining oxygen!
....................................................................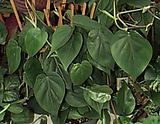 Although it should be safe to presume
that all plants are capable of removing
toxins from our air, research shows
that some house plants are more
efficient in filtering out toxins than
others.

.
Philodendrons, Spider plants, and
Pothos were found to be the most efficient in the removal of
formaldehyde.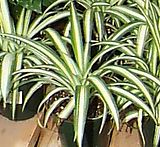 Gerbera Daisies and Chrysanthemums
were found to be effective in the removal of
benzene, a known carcinogen.
.....................................................................
As a rule of thumb, allow one houseplant
per 100 square feet of living area. The
more vigorous the plant, the more air it can
filter. Keep in mind that plants will not do
much to alleviate tobacco smoke or dust in the air.
.....................................................................
Aglaonema sp. Chinese Evergreen---- -----

(link)
Aloe barbabensis Aloe Vera, Burn plant-- --

(link)
Chlorophytum comosum Spider Plants----
(link)
Chrysanthemum sp. Mums----------- ----

(link)

Dieffenbachia sp. Dumbcane--------- -----
(link)
Epipremnum sp. Golden Pothos----- ------
(link)
Ficus sp. Ficus----------------- ----------

(link)
Gerbera sp. Gerbera Daisy------------ ----

(link)
Hedera sp. Common English Ivy------ -----
(link)

Philodendron sp. Heart leaf philodendron- -
(link)

Spathiphyllum sp. Mauna Loa, Peace Lily--
(link)
...................................................................

LEGEND

-----Poisonous


-----Prefers sun

-----Prefers partial shade


-----Tolerates shade

-----Prefers well-drained soil

---Prefers Moist soil

...................................................................
Click thumbnail to view larger image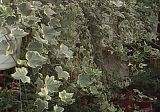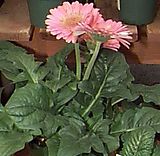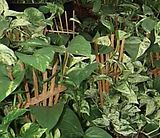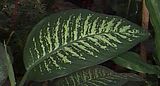 .................................................................

Original article:
http://www.blankees.com/house/plants/air_cleaners.htm
RELATED:
Previous share -"
Common Plants Can Eliminate Indoor Air Pollutants
"
http://www.care2.com/c2c/share/detail/1297051
comments
(0) |
discussion
() |
permalink
|
send green star
|
flag as inappropriate
Aug 12, 2009
I love gardening. To me, "heart" and "gardening" are synonymous. But that activity has been necessarily minimal for over 10 years.
At first my heart broke every time I stepped outside. To witness my plants wilting, running rampant, dead, dying, being choked by lawless weeds... added to how helpless I felt. Not enough money for a gardener/handyman. For months on end I may be too unwell to hold a hose to water the gardens, and sprinklers have been verboten due to water restrictions. Pulling weeds has nasty repercussions - as well as the usual post-gardening pain, random "electric shocks" in my hands freak me out for a day or two.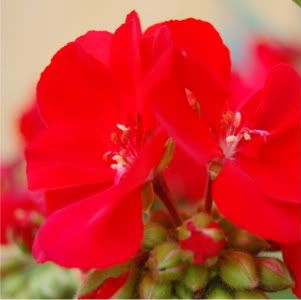 Amazingly, some specimens have survived the years of neglect. These plants must be drought-resistant and/or have found their way into the artesian water that undercuts this suburb.


My 80 year old father brings bits of garden when he visits, schlepped with care on his 2-3 hr train journey. He has planted cuttings of a lovely geranium hither and thither - all have been successful. He's got the knack, having grown up on a farm. He has introduced a few young banana trees. Yes, these too traveled with him on the Newcastle to Sydney. I don't expect to get a crop, but the trees themselves are enjoyable and you can use their leaves as plates (in the fashion of the pacific islands).

Now when I get visitors, I give them a cuppa and we sit outside the backdoor if it's sunny. Then I can coerce them into lifting this pot, pulling that weed, toting that wheelbarrow, hehe. You get the picture, I know.
.
Thanks for reading!
Jenny (((healthy-green-hugs)))
comments
(0) |
discussion
() |
permalink
|
send green star
|
flag as inappropriate
| | |
| --- | --- |
| | Content and comments expressed here are the opinions of Care2 users and not necessarily that of Care2.com or its affiliates. |
Author


Jenny Dooley
, 3, 2 children
Eastlakes, SW, Australia

SHARES FROM JENNY'S NETWORK
Mar
31

(1 comments | discussions )

\\nZEN was suspended by Eric with no warning. We don\\\'t know any reasons nor how long it will last....\\r\\nI asked about it on the forum but my post was immediately deleted. 2 threads and petitions about Zen also. And 2 her help-groups. :-(\\r\\nUntill to...