Nov 27, 2009
Posted as '7 Ways to Save Your Brain' in Care2 by Mel, selected from Natural Solutions magazine



A 2009 Mayo Clinic study found that of 1,300 people ages 70 to 89, those that had regularly engaged in mentally challenging activities, such as reading, playing games, and doing crafts, in their 50s and early 60s were 40% less likely to develop memory loss than those who hadn't. Follow these simple steps to stay sharp as you age.
--- Hone your manual skills
--- Learn one new word every day
--- Challenge your short-term memory
--- Mix it up
--- Be friendly
--- Shut the TV off
--- Keep working
........................................
HONE YOUR MANUAL SKILLS: Learn a new instrument, start quilting, build a model airplane, or get going on those carpentry projects you've been putting off. Such activities not only help promote hand and finger dexterity, they also foster the development of new neural connections.



LEARN ONE NEW WORD EVERY DAY: This engages the brain's language centres, frontal lobe, and memory circuits. "It's like aerobics for your brain," says Neurology Professor Richard Restak, MD.

CHALLENGE YOUR SHORT-TERM MEMORY: Although iPhones and BlackBerries may be convenient, they have one downside: They've robbed us of the need to commit things to memory. Do it anyway. Memorize your grocery list, your friends' phone numbers, the US presidents in order, every state's capital city. As the saying goes, if you don't use it, you lose it.

MIX IT UP: Try a wide variety of mental games, from crossword puzzles to computer games. Experts say seniors tend to do what they're good at–over and over again. While that may improve proficiency, it doesn't form new neuronal connections or boost neurotransmitter production in the brain like new and diverse experiences do.

BE FRIENDLY: Engage in social activities as much as possible. Multiple studies have shown that living a solo life can vastly increase your risk of dementia. One recent Swedish study of 2,000 men and women found that people living alone at age 50 had twice the risk of developing dementia 21 years later than those who were living with a partner in middle age.

TURN THE TV OFF: Research shows that those who watch minimal TV are as much as 50% less likely to develop Alzheimer's disease.

KEEP WORKING: Resist the temptation to retire early. A recent British study of 382 men found a significant association between later retirement and later onset of Alzheimer's disease.
Nov 23, 2009
Signs of Caring Too Much
(posted by Mel selected from Caring.com)
.

Compassion fatigue
–aka

caregiver burnout

–is what happens when a well-intentioned caregiver crosses a hard-to-see line from One-Who-Helps to One-Who-Needs-Help. And it can happen to anyone. It happens precisely because you care so much. Are you at risk of caring "too much"? Here are ten warning signs:


1. You use words like "always" and "never" with regard to caregiving. These are 'absolutes', e.g.
I promised Mom we'd never put her in a nursing home; or
I'm sorry I can't go to lunch because I always feed Sam by myself.
Being overly rigid can put you at risk for burnout.


2. Your friends seem to have stopped calling.
You may be feeling isolated or annoyed that your old circle no longer seems to check up on you and how you're faring.

But is it possible that you've turned them down so often because of your caregiving duties, or that caregiving concerns so dominate your life and conversation, that they got the message you're just not interested in them?

A social life is a two-way street.


3. The last time you felt happy was "uh…um…let's see…"
Nobody ever said looking after a sick or aging loved one was a romp in a field of wildflowers.

But if your everyday life has lost even its grace notes, so that you find no pleasure in it, you're at risk.

Every day needs at least one happy petal or two.


4. Everyone assumes you'll step forward; nobody asks.


Have you become the default go-to girl (or guy) in your family?

When the sick person is your spouse, this is logical. (Even then, you need a support system to pitch in.)

But it's a different matter when the family member being cared for is a parent, grandparent, or other relative — and the entire burden of responsibility seems to have settled on your shoulders whether you've volunteered or not

.


5. You're overweight or out of shape.
True, it may not be your caregiving that's to blame for poor health.It could be a long list from pollution to allergies to unfortunate genes.

But the fact remains that poor self-care is a big red flag for caregiver burnout. Being selflessly focused on others by definition means you're not focused on yourself.

And yet you need to be the #1 person you look after, in order to be shipshape (or at least functional!) to look after others... give yourself permission to be selfish..


6. You can't remember the last time you took a vacation...
Vacations are really hard when you have a disabled or impaired person to consider...

not being able to even remember the last break you had is a sure sign you're due for one

. It doesn't have to be three weeks in France. Start small if you must: a simple overnight at a friend's house or a local B & B. To stop caregiving stress, stop caregiving sometimes...


7. All conversations turn to caregiving...
Maybe you remember when your kids were babies and you'd hire a babysitter–and proceed to talk about the kids all evening? Not a great idea. Or worse, you call home to check up! If every conversation with your partner or other family members concerns one subject, it's a warning sign that topic is monopolizing your life. Diversify!..


8. You have no hobbies...
You say you have no time for hobbies?

Your hobby doesn't have to be a conventional one like stamp-collecting or bird-watching. It just needs to be an outlet away from caregiving.

Reading trashy novels uninterrupted, taking up knitting, joining a book club, taking adult ed courses, being a matinee-movie addict, or enjoying your children and grandchildren all count, too–anything that takes you away from caregiving for bursts of time. Bonus points if it takes you out of the house, too...


9. You can't sleep through the night...


Two common causes:

You're up tending to a sick person (or Alzheimer's wanderer, or someone else who gets by on just a few hours of sleep a night) or you're sick with stress or a physical problem yourself.

A sleepless night or two go with the territory of caregiving–but if it's become your lifestyle, it's a problem you need to correct.

Sleep isn't optional!..


10. You dread waking up in the morning...
We all have this experience, usually when we're in the midst of a health crisis that seems like a bad dream (but isn't). Health nightmares can go on for years, unfortunately. But when the crisis has passed and you've sunk into a new routine–and you still feel heavy-hearted and hopeless, your body is crying out for you to enlist some support.




Nobody–not even the most well-intentioned, big-hearted, and selfless among us–is meant to endure a tough situation all alone, day after day, year after year...


............................................................................................................
Caring.com was created to help you care for your aging parents, grandparents, and other loved ones. As the leading destination for eldercare resources on the Internet, our mission is to give you the information and services you need to make better decisions, save time, and feel more supported. Caring.com provides the practical information, personal support, expert advice, and easy-to-use tools you need during this challenging time.
http://www.care2.com/greenliving/10-signs-of-caring-too-much.html

Sep 9, 2009
World Alzheimer's Day ~ Sept. 21, 2009

Every 70 seconds,
someone will
develop Alzheimer's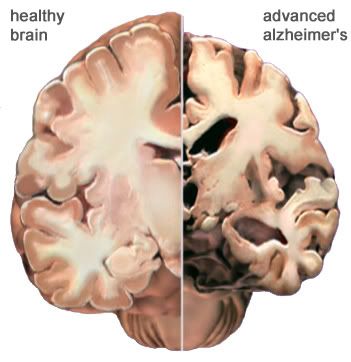 Memory loss that disrupts daily life
is not a typical part of aging.
It may be a symptom of Alzheimer's.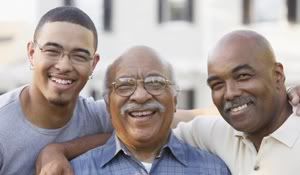 Give Alzheimer's Patients a Helping Hand
Just imagine having enough money to fund better Alzheimer treatments and preventions for this devastating disease, and additional help for the estimated 10 million caregivers of Americans with Alzheimer's. That exactly what Alzheimer's Breakthrough Act of 2009 is all about.
The act calls would significantly increase federal Alzheimer research funding and give both Alzheimer's patients and their caregivers a much-needed helping hand.
.
PETITION:
Fight Alzheimer's: Support the Alzheimer's Breakthrough Act
Please sign the petition to the U.S. Congress and ask them to support people living with Alzheimer's!
Urge your members of Congress to:
-- pass the vitally important Alzheimer's Breakthrough Act
-- fund critical Alzheimer research and essential caregiver programs
---
RELATED RESOURCES:
.


Alzheimer's Association (America)
Know the 10 warning signs of Alzheimer's disease
World Alzheimer's Day (Sept. 21, 2009)
Risk factors: Introduction | Risk factors |
Risk factors you can influence
Inside the brain: an interactive tour
.

Alzheimer's Myths
click here
.
24/7 Helpline: 1.800.272.3900 (USA)
The steps you can take
to potentially reduce
the risk of developing
Alzheimer's disease.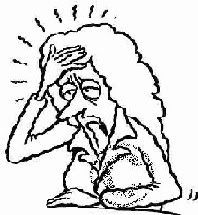 Alzheimer's Association CareSource™
for America:
online resources that will help coordinate assistance from family and friends, locate senior housing, receive customized care recommendations and enhance caregiving skills
| | |
| --- | --- |
| | Content and comments expressed here are the opinions of Care2 users and not necessarily that of Care2.com or its affiliates. |
Author


Jenny Dooley
, 3, 2 children
Eastlakes, SW, Australia

SHARES FROM JENNY'S NETWORK
Mar
31

(1 comments | discussions )

\\nZEN was suspended by Eric with no warning. We don\\\'t know any reasons nor how long it will last....\\r\\nI asked about it on the forum but my post was immediately deleted. 2 threads and petitions about Zen also. And 2 her help-groups. :-(\\r\\nUntill to...