May 10, 2010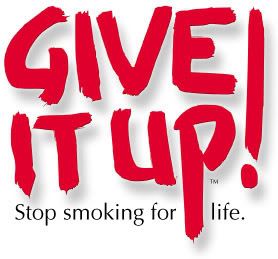 .

.


.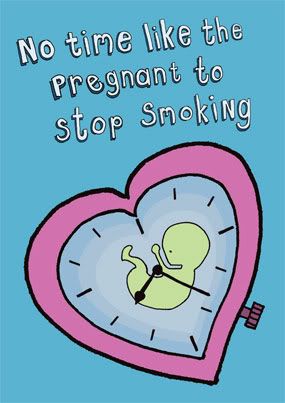 .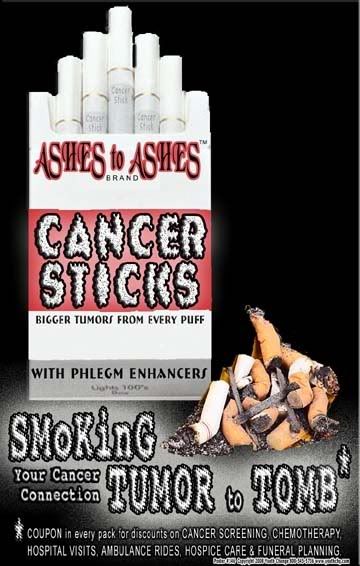 .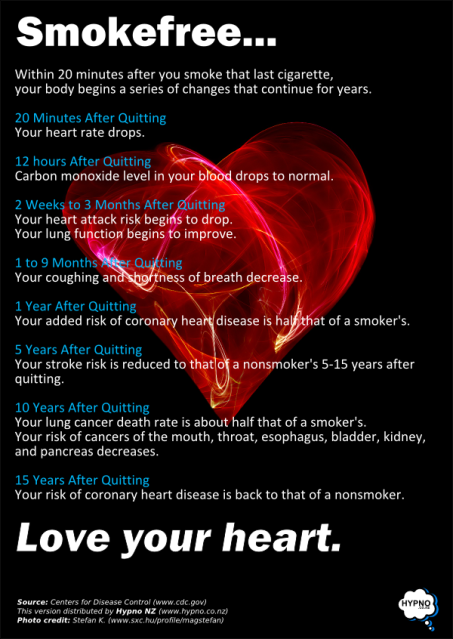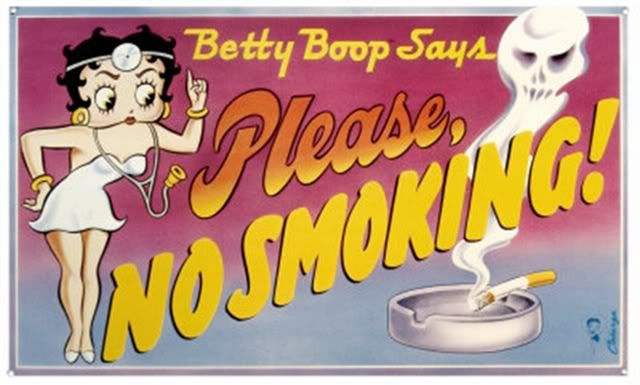 .


.
.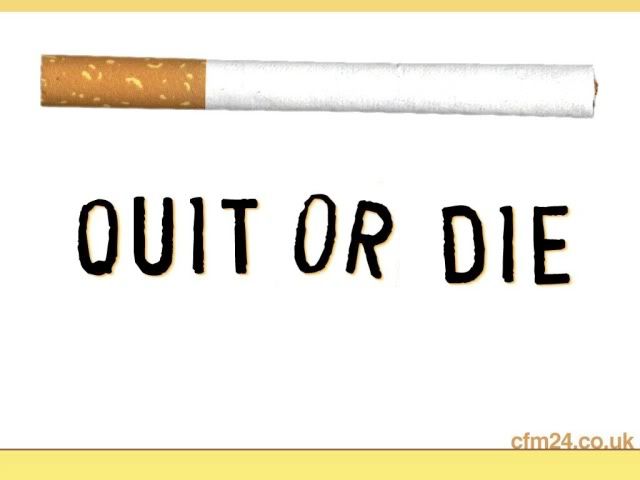 .
.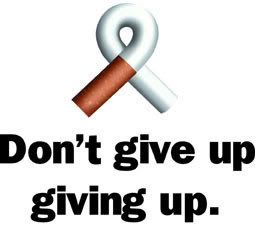 .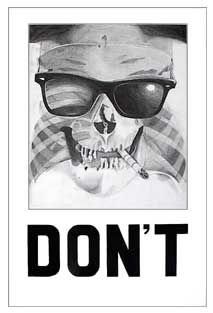 comments
(1) |
discussion
() |
permalink
|
send green star
|
flag as inappropriate
Visibility:
Everyone
Tags:
asthma
,
smoking
,
stroke
,
tobacco
,
bronchitis
,
nicotine
,
lungcancer
,
cardiovascular
,
quit
,
emphysema
Posted:
May 10, 2010 6:06am
May 3, 2010


MAY IS...
-- CFS/CFIDS Awareness Day & Fibromyalgia Awareness Day 12th May
-- National (U.S.) Mental Health Month visit the Mental Health America site for information: http://www.nmha.org/ "Live Your Life Well" http://bit.ly/b4wHlb
-- May is Lupus Awareness Month - Learn about Lupus -Lupus Foundation of America site: http://www.lupus.org/ | http://www.causes.com/causes/1510 | http://www.lupus.org/newsite/pages/lupus-awareness-month.html
-- 9-17 May is European Congenital Heart Awareness Week
-- Psych Week : Awareness for Mental Disorders http://tinyurl.com/27nu3vx
-- May is Better Sleep Month - Get some sleep tips at The Better Sleep Council: http://www.bettersleep.org/OnBetterSleep/sleep-tips.asp
-- May is American Stroke Month: ...Every Minute Matters!
http://bit.ly/cp1VkF Heart Attack Warning Signs
Stroke Warning Signs Cardiac Arrest Warning Signs
-- May is National High Blood Pressure Education Month U.S.
National High Blood Pressure Education Program
National Heart Lung & Blood Institute: http://bit.ly/cjXJrd Heart and Vascular Diseases Lung Diseases Blood Diseases Educational Materials
-- BloodPressure Awareness Find out if you are at risk.
www.heartandstroke.ca/bp
http://ww2.heartandstroke.ca/hs_bp2.asp?media=bp
-- May is Better Hearing & Speech Month - The Communication Health of an Aging America: http://bit.ly/bS9yvN www.asha.org/bhsm
Warning signs of speech, language, and hearing problems http://www.prweb.com/releases/2010/04/prweb3924764.htm
-- Water Safety Month: To learn how you can protect children from drowning, go to www.joshuamemorial.org
.......................................................
Most of the above came from http://twitter.com/Care_Aware
Visibility:
Everyone
Tags:
heart
,
may
,
speech
,
stroke
,
lupus
,
awareness
,
fibromyalgia
,
communication
,
hearing
,
mentalhealth
,
watersafety
,
HeartAttack
,
chronicfatiguesyndrome
,
sleepdisorders
,
cardiacarrest
Posted:
May 3, 2010 7:50am
Jan 30, 2010

From 10 Ways Your Food Can Bring Out the Best in Your Genes | Care2 Healthy & Green Living:
There are multiple factors in your diet, environment and lifestyle that affect your genes and how you age. Many of these are within your control. Of all the factors, diet is the easiest to control and probably the most important determinant of how our genes are expressed
IN BRIEF
1. Eat real food, not junk.
2. Try to eat as close to natural as possible.
3. Select fruits/vegetables in a wide variety of colours.
4. Buy fresh, organic, local foods when possible.
5. Stop eating when 80% full.
6. Be skeptical of foods with individual
labels bearing a health claim.
7. Be wary of advertised foods.
8. Be careful of obsessive calorie counting.
9. Enjoy your food.
10. Don't waste your time feeling guilty
if you ate the "wrong" thing.
_________________________________________________
A revolutionary new science, NUTRIGENOMICS, is showing how different foods may interact with specific genes, how food "talks" to our genes and how our genes express themselves after the conversation. It is confirming that food provides potent dietary signals that directly influence the metabolic programming of our cells and modify the risk of common chronic diseases. It is telling us that food is information, that it contains "instructions" which are communicated directly to our genes.
Armed with this information, your genes commandeer various metabolic actions and affect millions of critical biological processes, including cholesterol levels, aging, hormone regulation, weight gain and loss, and much more.
___________________________________________
Eat the right foods and they will send
instructions to your genes for good health.
Eating the wrong foods however,
sends messages for disease.
___________________________________________
What we are finding out is that there is so much more to food than just the nutrients we have discovered thus far. Real food is packed with thousands of compounds which have a complex and dynamic relationship with one another and your genes. With processed foods however, these micronutrients have either been altered or are missing, and therefore they can never deliver the same beneficial messages to your genes. Just as a computer program won't function well when it gets fed bad data, neither will your body. Once you understand that food is "data" or complex information that the body uses to direct the multifaceted actions that keep us vibrantly alive, it's easy to understand that loading up on junk food is like taking the fast lane to a giant system failure.
______________________________________________
Foods containing SUGAR, TRANS FATS and
CHEMICALS, and heavily PROCESSED foods,
are simply "bad data" for human consumption.
_______________________________________________
Lipman call these food-like substances because they are not real food. If you eat these regularly, your body stops working properly. It makes perfect sense...
___________________________________________________
When you bathe your genes in an unhealthy
environment, like the one created when you eat
junk food, your genes "miscue" metabolic
actions that can trigger disease.
e.g. your body responds to food-like substances
as if they are foreign bodies. This prompts an
inflammatory response as your body tries to
protect itself.
___________________________________________________
Over time, continued consumption can lead to the development of a low grade chronic inflammatory condition which is now becoming recognized as an important precursor to a variety of more serious forms of illness.
____________________________________
Bottom line: the food you eat affects
the functioning of your genes.
____________________________________

10 ways to bring out the best in your genes
IN FULL
1. Eat real food i.e. fresh, whole, unrefined and unprocessed food. Food is more than a delivery system for nutrients containing protein, fat, carbohydrates, vitamins, minerals and phytonutrients. Real food is more than the sum of its parts, it's about how it all works together, about the integrity of the information or the total message. Although you should know how to read food labels, most real food does not come with a label — vegetables, fruits, nuts, seeds, grass fed meats, wild fish, organic chicken and eggs etc.
2. Although there is no one right diet for everyone (as we are all different), try to eat as close to nature as possible. The further removed food is from its source the less good data it will contain, and the more likely it is of being a "food-like substance" and not real food.
3. Select fruits and vegetables in a wide variety of colors. For a list of fruits and vegetables with the most and least pesticides, check out www.foodnews.org.
4. Buy fresh foods whenever you can, preferably organic and locally grown if possible. Fresh foods are better than frozen foods, which are better than canned foods.
5. Stop eating when you are 80 percent full.
6. Be skeptical of foods that come individually labeled with a health claim. Most healthy foods don't need a health claim. Have you ever seen a health claim on a bunch of broccoli or on a box of blueberries?
7. Be wary of foods you've seen advertised as the vast majority of these are processed foods.
8. Be careful of obsessive calorie counting. Figuring your diet simply in terms of calories or even percentages of protein, fat and carbohydrate, can inadvertently deprive your body of the "complete" messages that real, whole foods provide.
9. Enjoy your food, preferably in the company of people you love.
10. Don't waste your time feeling guilty if you ate the "wrong" thing. I think Michael Pollan summarizes it really well in his brilliant book, In Defense of Food: "Eat food. Not too much. Mostly plants." He too is talking about real food.
________________________________________________


LINKS


Dr Lipman on Twitter: www.twitter.com/lipmo
Nutrigenomics: http://en.wikipedia.org/wiki/Nutrigenomics
Michael Pollan: http://www.michaelpollan.com/
In Defense of Food: http://www.amazon.com/Defense-Food-Eaters-Manifesto/dp/0143114964/ref=sr_11_1?ie=UTF8&qid=1242508699&sr=11-1
Frank Lipman MD, is the founder/director of the Eleven Eleven Wellness Center-emphasis on preventive health care and patient education. He blends Western and Eastern Medicine combined with other complimentary modalities. His books: SPENT: End Exhaustion and Feel Great Again (2009) and Total Renewal; 7 key steps to Resilience, Vitality and Long-Term Health (2003)..


______________________________________________________
comments
(1) |
discussion
() |
permalink
|
send green star
|
flag as inappropriate
Visibility:
Everyone
Tags:
cancer
,
food
,
health
,
recipes
,
diet
,
stroke
,
arthritis
,
weight
,
wellness
,
nutrition
,
genes
,
aging
,
cholesterol
,
high_blood_pressure
,
heart_disease
,
whole_foods
,
adult_onset_diabetes
,
hereditary_diseases
,
nutrigenomics
,
hormone_regulation
Posted:
Jan 30, 2010 9:49pm
Aug 26, 2009
REDUCE RISK for "SILENT STROKES"




-adapted from

an article in Care2's Caring.com

to assist readers who are caring for elderly relatives.
.
In the publication Stroke: Journal of the American Heart Association, researchers report that almost 11% of seemingly healthy, middle-aged study participants had some brain damage from one or more "silent" strokes. The researchers also found a correlation between silent stroke and cardiovascular risk factors, such as high blood pressure, atrial fibrillation, and thickening or partial blockage of the carotid arteries. Other risk factors include smoking, diabetes, and heart disease
.
Also known as silent cerebral infarction, a silent stroke is a true stroke that causes actual brain injury without any noticeable symptoms. People who've had a silent stroke have a higher risk of having more strokes, and are more likely to suffer from vascular dementia later in life. BUT...early detection and treatment of cardiovascular risk factors can decrease the risk of stroke.
.


10 STROKE PREVENTION STRATEGIES


Over the course of a lifetime, stroke affects an estimated four out of five families.
.


1. CONTROL BLOOD PRESSURE


High blood pressure means a high risk of stroke.
Prehypertension (120/80 to 139/89) or hypertension (140/90 mm Hg or higher) - medications will be prescribed and the blood pressure needs regular monitoring. It is also possible to monitor blood pressure at home.
.


2. MANAGE STRESS & DEPRESSION


A parent's emotional and psychological state can have a very real effect on his physical health. Minimizing stress, anger, and depression is an important aspect of maintaining good cardiovascular health and avoiding a stroke. Help your parents get out, make new friends, or join in stimulating activities.

If your parent is having difficulty with his mood, try these

:
-Reduce caffeine and alcohol
-Try meditation or yoga
-Play relaxing music
-Walk outdoors.
If you're still concerned, talk to his doctor. Depression is a serious but treatable illness.
.


3. REDUCE THE RISK OF BLOOD CLOTS


Ask your parents' doctor about medications that can reduce their risk of developing blood clots. The most commonly recommended medication is aspirin, which is inexpensive and can be taken at a low dose (81 milligrams is the usual recommended dose). If your parents have other medical issues, the doctor may prescribe a more potent drug.
.


4. CONTROL OTHER MEDICAL CONDITIONS


If your parents have atrial fibrillation (an abnormal rhythm involving the upper two chambers of the heart), diabetes, heart valve disease, or vascular disease, they have a much greater risk of stroke. These medical conditions require careful management. Make sure their doctor knows about any such conditions and is treating them appropriately.
.


5. REVIEW MEDICATIONS


Talk to the doctor about medications that might increase your parents' stroke risk. Hormone replacement therapy (HRT), rosiglitazone (for diabetes), and COX-2 inhibitors (for controlling arthritis pain) are all examples of medications that may increase your parents' risk of stroke. Review their medications with their doctor and ask if there are less risky alternatives.
.


6. KNOW THE EARLY WARNING SIGNS


Signs of a transient ischemic attack (TIA) or ministroke:
-Sudden numbness or weakness of the face, arm, or leg–especially on one side of the body
-Sudden confusion, trouble speaking or understanding
-Sudden trouble seeing out of one or both eyes
-Sudden difficulty walking, loss of balance or coordination, dizziness
Notify the doctor immediately.
.


7. CHOLESTEROL LEVELS


Total cholesterol should be no more than 200 mg/dL
HDL (good cholesterol). LDL (bad cholesterol) should be below 70 mg/dL - high levels of LDL mean greater risk of strokes
Cholesterol levels must be checked regularly. A low-fat diet and regular exercise may help, but if cholesterol levels don't respond to lifestyle changes, medication may have to be prescribed.
.


8. HEART-HEALTHY DIET


-Base the meals on

whole grains, vegetables, fruits, fish, poultry, lean meats, and low-fat or fat-free dairy products

.
-Fat intake (total fat between 25 and 35 percent of daily calories, saturated fat less than 7 percent, and trans fat less than 1 percent),
-Cholesterol intake (less than 200 milligrams per day if LDL levels are high, less than 300 milligrams per day if they aren't),
-Sodium intake (less than 1,500 milligrams per day for high blood pressure, less than 2,300 milligrams per day otherwise).
-Alcohol: daily drinks limited to

Women

1

Men

2.
-Dietary fibre intake: 25-30 grams every day.
.


9. REGULAR EXERCISE


Vital for general cardiovascular health and is key to preventing a stroke. Minimum 30 minutes x 5 days a week e.g. park farther away from the store and walk the extra distance, or take the stairs instead of the elevator.
.


10. STOP SMOKING


Smoking is one of the biggest risk factors for stroke. Just living with a smoker increases the risk of stroke by 30%.
Here are a few ways you can help:
-Ask your parents what they think would make it easier for them. They may have suggestions you haven't thought of.
-Encourage them to talk about their feelings and what they're going through. Smoking may be a comforting lifelong habit; let them mourn a little. Don't nag or yell if they slip up...it's more effective to remind them that you love them no matter what.
-Be positive and encouraging — and vent your frustration to a friend instead.
-Help them avoid situations that trigger the desire for a smoke. e.g. if they're used to having a cigarette after meals, try going for a short walk outside instead.
-Be understanding during withdrawal symptoms. Try not to take it personally if they're especially irritable, short-tempered, and tired.
-Quit smoking yourself. If you must smoke, don't smoke around your parents. Not only will it make quitting more difficult for them, but the secondhand smoke will increase their risk of heart attack.
-If your parents find it too difficult to quit on their own, talk to their doctor. Nicotine replacement therapy, support groups, and counseling may all be helpful.
_______________________________________________
Caring.com was created to help readers care for their aging parents, grandparents, and other loved ones.
| | |
| --- | --- |
| | Content and comments expressed here are the opinions of Care2 users and not necessarily that of Care2.com or its affiliates. |
Author


Jenny Dooley
, 3, 2 children
Eastlakes, SW, Australia

SHARES FROM JENNY'S NETWORK
Mar
31

(1 comments | discussions )

\\nZEN was suspended by Eric with no warning. We don\\\'t know any reasons nor how long it will last....\\r\\nI asked about it on the forum but my post was immediately deleted. 2 threads and petitions about Zen also. And 2 her help-groups. :-(\\r\\nUntill to...