Feb 28, 2010
Check out Six Ways to Overcome Devastation
by Terri Hall-Jackson
(the following is an adaptation from the article)
Taking the actions below helped me navigate those choppy waters...
1. HOMEOPATHIC SUPPORT
Dr. Bach's Rescue formula (Note from Jenny: this worked for me. I was surprised at how effective it was in reducing the fearfulness I felt in the days following cancer diagnosis.)
2. FAMILY & FRIENDS
When under extreme stress, do not isolate. Reach out to people in whose presence you feel safe, or who you know can keep a confidence...Be open to receiving the comfort and care offered by those who care about you.
3. PHYSICAL ANCHORS
Everyday tasks are easily ignored when we're mentally and emotionally overwhelmed...keep checking to see if you are hungry, thirsty, or tired; take care of these needs, plus personal hygeine and appearance.
4. KEEP MOVING
If you are able, exercise. The release of adrenaline and the boosting of serotonin in your system will help ease anxieties.
5. HAVE FAITH
Crises test our faith; we may lose confidence...we may doubt that we will be okay. Now is a good time to pray, to pour out your heart, to be still and listen. According to your own leanings and beliefs, now is the time to pray, meditate, affirm.
6. YOU ARE NOT ALONE
Everyone goes through difficulties...it's part of being human. Be kind to yourself and know that the persistent intensity of your pain shall pass.
comments
(0) |
discussion
() |
permalink
|
send green star
|
flag as inappropriate
Visibility:
Everyone
Tags:
family
,
life
,
peace
,
health
,
inspiration
,
spirituality
,
stress
,
mind
,
emotions
,
homeopathy
,
anxiety
,
trauma
,
inner_peace
,
mental_health
,
holistic_health
,
alternative_therapies
,
natural_remedies
Posted:
Feb 28, 2010 8:17pm
Sep 9, 2009
World Alzheimer's Day ~ Sept. 21, 2009

Every 70 seconds,
someone will
develop Alzheimer's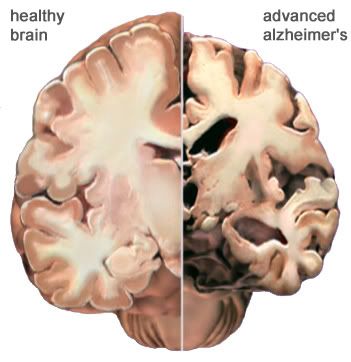 Memory loss that disrupts daily life
is not a typical part of aging.
It may be a symptom of Alzheimer's.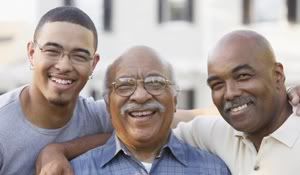 Give Alzheimer's Patients a Helping Hand
Just imagine having enough money to fund better Alzheimer treatments and preventions for this devastating disease, and additional help for the estimated 10 million caregivers of Americans with Alzheimer's. That exactly what Alzheimer's Breakthrough Act of 2009 is all about.
The act calls would significantly increase federal Alzheimer research funding and give both Alzheimer's patients and their caregivers a much-needed helping hand.
.
PETITION:
Fight Alzheimer's: Support the Alzheimer's Breakthrough Act
Please sign the petition to the U.S. Congress and ask them to support people living with Alzheimer's!
Urge your members of Congress to:
-- pass the vitally important Alzheimer's Breakthrough Act
-- fund critical Alzheimer research and essential caregiver programs
---
RELATED RESOURCES:
.


Alzheimer's Association (America)
Know the 10 warning signs of Alzheimer's disease
World Alzheimer's Day (Sept. 21, 2009)
Risk factors: Introduction | Risk factors |
Risk factors you can influence
Inside the brain: an interactive tour
.

Alzheimer's Myths
click here
.
24/7 Helpline: 1.800.272.3900 (USA)
The steps you can take
to potentially reduce
the risk of developing
Alzheimer's disease.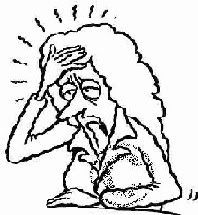 Alzheimer's Association CareSource™
for America:
online resources that will help coordinate assistance from family and friends, locate senior housing, receive customized care recommendations and enhance caregiving skills
comments
(0) |
discussion
() |
permalink
|
send green star
|
flag as inappropriate
| | |
| --- | --- |
| | Content and comments expressed here are the opinions of Care2 users and not necessarily that of Care2.com or its affiliates. |
Author


Jenny Dooley
, 3, 2 children
Eastlakes, SW, Australia

SHARES FROM JENNY'S NETWORK
Mar
31

(1 comments | discussions )

\\nZEN was suspended by Eric with no warning. We don\\\'t know any reasons nor how long it will last....\\r\\nI asked about it on the forum but my post was immediately deleted. 2 threads and petitions about Zen also. And 2 her help-groups. :-(\\r\\nUntill to...