Feb 25, 2009
This has been along time waiting ~
yet , I thought I would give this a try and offer my friends here on MySpace an opportunity to order ONLINE from me , from my Daughter's business....
It is as Easy as 123 !
I think you will agree ...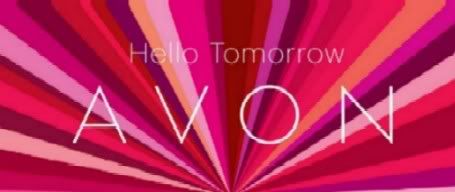 I have used these products for over 25 years ,
and absolutely LOVE them .
I have sensitive skin , and most these products
agree with me .
Also the fragrances are divine !
for a fraction of the cost of high priced fragrances ,
you can smell like a Queen or King : )
comments
(1) |
discussion
() |
permalink
|
send green star
|
flag as inappropriate
Feb 6, 2007



Vol 37 Feb 5, 2007

If you are a survivor of domestic abuse or sexual assault, recovery can seem impossible and beyond your grasp. Although the challenges you are facing are difficult, millions of women are winning at achieving a healthy rewarding life.
Meet Your Lavender Sisters
We have over 1,000 Lavender Sisters. Here are more to meet.
(Click on their button to see their website)
---
Survivors are popular, cool, and all around us.

This message was sent from Melissa to plnsalerno@yahoo.com. It was sent from: Lavender Power, Lavender Power -

South Carolina

640 Mallard Drive, Sumter, SC 29150

. You can modify/update your subscription via the link below.
Dec 26, 2006
The Modern Day Women's Lament (Poem)
© 2006, Rosalie Moscoe

I straddle the precipice between work and home;
The earth shifts beneath me and
Sometimes I think I'll split in two.
Loving my work, loving my family,

Embracing work for the community -

It shouldn't be a conflict, but it too often is.

I want so much to be there for others,
For those I love, for myself,
But my Commitments draw me in, taking on
A Life of Their Own;
And like an addict, I can't stop
And go back for more.

My back may hurt, my heart may pound,
But still I surge forward,
Needing to accomplish, to succeed,
To make a contribution
That I know a woman is capable of making.

But there are days when all I want
Is to feel a cool breeze on my face,
Sunlight on my shoulders,
Or listen to peaceful or enchanting music -
Without Guilt.

For deep down I know that
A happy life is a balanced life
While, like a babe, I still search and long
For that seemingly elusive balance
That can bring with it
A feeling of satisfaction and peace.

So today, I turn my face toward the sunlight
With hope and love for the day,
And like a circus juggler, I surge forward
With joy, with a sense of fun in my heart,
With precision and excellence
And with compassion for myself and others.
When ultimately one ball is dropped,
And I gather strength to accept
The quietness and beauty of that moment
And other moments in my life.
Dec 3, 2006
DO YOU WANT REAL POWER?
Current mood: DOHIYI

WHAT KIND OF POWER DO YOU WANT?
DO YOU WANT WHAT THE WORLD HAS TO OFFER YOU?
WEALTH? POLITICAL POWER? SEXUAL POWER TO CONQUER MANY LOVERS? SPIRITUAL POWER TO SEND AND DESTROY YOUR ENEMIES?
MENTAL CONTROL TO GET PEOPLE TO DO WHATEVER YOU WANT?
MARTIAL ARTS POWER TO KILL PEOPLE AT WILL WITH YOUR HANDS AND/OR FEET? FIRE POWER TO WIPE OUT NATIONS OR SEND MICRO WAVES FROM A STAR WARS LIKE SATELLITE FROM OUTER SPACE AND COOK FOLKS AT WILL? WORD POWER TO GIVE GREAT SPEECHES AND
HAVE DEBATES THAT LEAVE YOUR OPPONENT SPEECHLESS?
POWER OF THE PRESS TO DESTROY CAREERS WITH THE WRITTEN WORD? MUSICAL/ ACTING/PAINTING/CREATIVE POWER TO DRAW LARGE CROWDS TO YOUR ARTISTRY? COOKING POWER TO CREATE DISHES THAT MAKE YOU A WORLD FAMOUS CHEF?
DEEP MENTAL MEDITATION POWER? ASTRAL PROJECTION? SHAPE SHIFTER? PSYCHIC POWERS?

WHAT POWER DO YOU WANT?

IS IT NOT TEMPTING TO WANT ALL THIS INSTEAD OF HELPING THE POOR OR LIVING SIMPLY ON YOU LAND?

I KNOW. I WAS A MUSICIAN WHO PLAYED AND SANG FOR OVER 10,000 PEOPLE AT ONE TIME. IT IS A RUSH TO DO SUCH A THING.
AND NOTHING IS WRONG WITH DOING THAT. EXCEPT, WHAT ARE YOUR MOTIVES FOR DOING IT?

IS IT TO SERVE THE PEOPLE AND THE CREATOR OF EVERYTHING?
OR IS TO TO GRATIFY OUR OWN LUSTS AS I DID AT ONE TIME?

YES, I WAS OUT OF CONTROL. I WENT THROUGH WOMEN LIKE THEY WERE CLOTHES WEARING OUT. AND CREATOR GOD FORBID THAT ANY CONFLICT SHOULD COME IN THE RELATIONSHIP. WHEN WE ARGUED, I WAS GONE.

BUT IF YOU ARE LIKE CHIEF ARVIL LOOKING HORSE (LAKOTA) WHO WON THE UN PEACE PRIZE FOR HUMANENESS OR MOTHER TEREASA OR JIMMY CARTER OR MAHATMA GHANDI OR TECUMSEH, AND A HOST OF OTHERS WHO ARE SERVANTS INSTEAD OF MANIPULATORS FOR MORE POWER, THEN YOU ARE FULFILLING YOUR PURPOSE ON THIS EARTH.

WHAT POWER DO YOU WANT? THE POWER OF A SERVANT OR THE POWER OF ONE THAT TAKES AND TAKES?
THINK ABOUT IT AND LET CREATOR GOD KNOW WHAT YOU DECIDE.
EH?
DAVID


4:56 AM - 4 Comments - 2 Kudos - Add Comment
Nov 21, 2006
pictures of definition~.....Lavender~Power
Nov 18, 2006
look yonder~you will see..........who hangs at the Peach Tree~......follow me....more to come...in my legends of sight and sound....
Nov 18, 2006
pictures of definition~.....Lavender~Power
Nov 17, 2006
Lasik may be right for you - find out more
If you would like to contact ChildSafeNetwork via postal mail, please send your letters to:
ChildSafeNetwork
4853 St Johns Parkway #531 Sanford FL 32771, USA

To Unsubscribe from future ChildSafeNetwork messages, please see this. You may also send your request via postal mail, or reply to this message with the word "remove" in the subject line. Please allow up to 72-hours for processing.
We respect your privacy, so please report any abuse to us.

Thank you and have a wonderful day!


Nov 16, 2006
~Strive to Develop mutually supportive relationships~


1. Mother Theresa
2. Lucinda Bassett
3. Cindy Alexander
4. Brigitte Pace
5. Oprah Winfrey
6. Cher
7. Petra Luna
8. Ellen
9. Melody Beattie
10. Rose, A survivor of our Social Services

| | |
| --- | --- |
| | Content and comments expressed here are the opinions of Care2 users and not necessarily that of Care2.com or its affiliates. |
SHARES FROM PAMELA'S NETWORK