Please spread the word
*****WARNING*****
BOB MARTIN (MY LITTLE FRIEND)
DRINKING BOTTLE


This product does not work; it does not dispense water causing unnecessary suffering to many innocent animals.

I have informed Bob Martin of this but they refused to acknowledge that there was a problem, they did however, put an inaccurate warning on their bottles to try and cover their backs which
should not be allowed.


The warning reads
"Please check this bottle daily to ensure the water can drip as required, Sometimes the ball bearing can stick, stopping the flow of water"
, the ball doesn't 'stick', it is exactly the right size for the tube and is completely round so it has nothing to 'stick' to.

The problem is with the plastic lining inside the tube and the ball bearing, this combination does not allow air to flow back into the bottle, which causes suction and as the only free moving part is the ball bearing, it gets sucked up the tube which stops any animal from being able to tap at it.

I have done extensive research into this with 6 brand new bottles,
consisting of two different sizes, all bought from different places, from at least four different batches,
the only way you can get water out of this bottle is to physically shake it, but no animal can obtain water in this way, so it renders the bottles useless and very dangerous.


You can see by my photo that my pets tried to chew at the plastic around and inside the tube to get at the water, you will also see that the ball bearing has slid upwards because no air is getting in, preventing any water from coming out.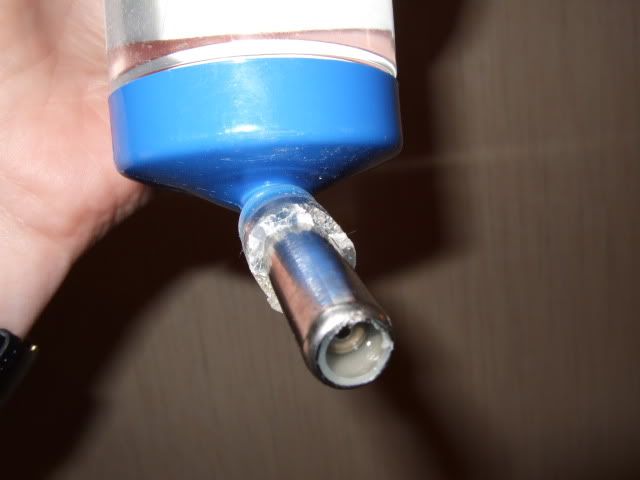 Trading Standards agreed with my findings, unfortunately they do not have the same powers over pet products and have told Bob Martin to take action if they have more than three complaints in one month and although I am not the only complainant they have had - I know they have had others because they told me (!) - They have not yet had the required amount. But let us be honest, how many people find a dead pet and instinctively

blame the water bottle, especially if they didn't really care.
I have already convinced and proven to two major internet retailers that these bottles are dangerous and have managed to get them to remove these bottles from their site. I am now in the process of trying to convince another retailer to test them and hopefully once they see the defect, will also remove them from their items sold on their site, as well.


If you have one of these bottles, or knows someone who does, stop using it immediately and contact me, if you were thinking of buying one for your pet…. Don't!!!!

If you are sceptical about my ability to test these bottles, or think I have jumped the gun, or that I am a bitter customer who wants revenge, please ask yourself, would Trading Standards agree with me? (I have a letter to prove it), would two internet retailers remove it from sale? But most of all, would Bob Martin advertise a warning on the bottle saying it doesn't work properly if it wasn't true?
I am the only one speaking up for these animals at the moment, please spread the word and help me prevent any more suffering.


Thanks

Alison