Dec 7, 2011
1st Thank you everyone for beautiful Birthday wishes..... 2nd I copied this off of a friends profile page ... I want to learn how to get to this place ........
she wrote.....
I have noticed of late that I am in a healing mode.

That my writing is affected by this...and is more to the possitive and loving nature that is my make up.

I have been looking forward lately...not as much back.

Such a change in me is a new feeling..and I feel somewhat better...and more optimistic.

The winds of time are changing....and I feel an urgency to go forward....getting out of my shell...and maybe taking a chance on even loving again.

I am on a quest! I am morphing into a butterfly...from whence I came as a caterpillar.....so to speak.

I wish to live each day as happy as I possibly can . Being grateful for everything I have...all my blessings.

I wish to continue to make others happy..as that is my personality.

Now...I wish to concentrate on me more. I am learning more about me. It is quite the thing...constantly learning..and growing in wisdom...and faith...and still having hope for happiness..no matter where or what has ever been before.....I am worth it.

I have noticed in this past year of healing...that I have a better sense of myself.

I am almost a whole person....and that means I can bring a whole person...into a relationship in the future.

I am no longer broken.... Oh I still have the scars of time etched in my mind. However, I feel like they aren't so deep anymore.

And the future is bright. And I look forward to the future with all my might. With all my heart. With gusto.

I am thankful for the friends that have been standing by me through my difficult times....and I hope they have felt the same in me.

Now, I am on my new quest. I want different things...I want a new life. I want some sort of possitive change...and I will know that now....as always, but I didn't know it......that now..I should have had what I wanted all the time...just didn't know how to go about it.

I am grateful, that my mind is clear. And that I have these feelings I feel lately.

I feel more alive....somehow...knowing that there is hope out there for me.

I am shedding the weight of misery that has encompassed me..and with it....I will re emerge...as the beautiful human being I am.

Appreciating always the beauty of all life.

And making the best of every day on this earth.

by (c)

7/21/07

It is October 2009 and I read this on my dear sister of my hearts page, and I hope it is alright with her..as I feel the same way about theis...so..I wish to add the following:
Eight Special Gifts
Author Unknown
1) THE GIFT OF LISTENING...
But you must REALLY listen. No interrupting, no daydreaming, no planning your response. Just listening.

2) THE GIFT OF AFFECTION...
Be generous with appropriate hugs, kisses, pats on the back and handholds. Let these small actions demonstrate the love you have for family and friends.

3) THE GIFT OF LAUGHTER...
Clip cartoons. Share articles and funny stories. Your gift will say, "I love to laugh with you."

4) THE GIFT OF A WRITTEN NOTE...
It can be a simple "Thanks for the help" note or a full sonnet. A brief, handwritten note may be remembered for a lifetime, and may even change a life.

5) THE GIFT OF A COMPLIMENT...
A simple and sincere, "You look great in red," "You did a super job" or "That was a wonderful meal" can make someone's day.

6) THE GIFT OF A Favour ...
Every day, go out of your way to do something kind.

7) THE GIFT OF SOLITUDE...
There are times when we want nothing better than to be left alone. Be sensitive to those times and give the gift of solitude to others.

8) THE GIFT OF A CHEERFUL DISPOSITION...
The easiest way to feel good is to extend a kind word to someone, really it's not that hard to say, "Hello" or "Thank you."

Please email me--- I am open to learn
Kat

Nov 20, 2011
I simply wanted to take this moment to wish each of you a very Happy - Prosperous - Health - Joyful Holiday/Frestive Season. Thank you for years of friendship ~ shared laughter - tears at the losds of wonderful friends. ""Should auld acquaintance be forgot, and never brought to min'...." Auld Lang Syne"
Nov 8, 2011
A Sioux Prayer
Translated by Chief Yellow Lark - 1887
Oh, Great Spirit, whose voice I hear in the winds
Whose breath gives life to the world, hear me
I come to you as one of your many children
I am small and weak
I need your strength and wisdom

May I walk in beauty
Make my eyes ever behold the red and purple sunset.
Make my hands respect the things you have made
And my ears sharp to your voice.
Make me wise so that I may know the things you have taught your children.

The lessons you have written in every leaf and rock
Make me strong--------!
Not to be superior to my brothers, but to fight my greatest enemy....myself

Make me ever ready to come to you with straight eyes,
So that when life fades as the fading sunset,
May my spirit come to you without shame.
In the Autumn of our life we look back and see many of those we loved have travelled on... we ponder and remember the laughter ... the joy they shared... we thank our Creator for blessing us with there friendhsips. How much greater our life has been and is because they touched ours ... and changed each of us. With that thought in mind and knowing in a few weeks I turn 60 I want to take this time to Thank Each Of You For Sharing Your Life with me.
With love and well wishes to each of you for a Blessed Holiday Season.
With much love Kathryn






comments
(2) |
discussion
() |
permalink
|
send green star
|
flag as inappropriate
Mar 17, 2011
I am very truly sorry for my absence - My computer went defunct in January about the time I broke my foot. I am using someone elses to send this post. On January 9th I broke my foot and found out this past week that on 3/22 I will go into the hospital to have my foot operated on - or screwed together -- guess the Ballet days are over but, the spirit isnt gone because upon hearing the news I signed up to do a 40 mile 2 day walk in June just after the cast comes off the beginning of May. I also was forced to move - I simply could not afford the rent for a small 1 room -- which included nothing. I am temporarily living in a families home in West Springfield Mass. but - my goal is to LEAVE MASS. by October this year. I want to go back to teaching so - If anyone knows there city/town needs teachers e me. I deeply apologize for the missed Birthdays - Petitions - News - Group Hosting and important information regarding your lives. I deeply value my friendships here - and so, I promise to try to be here as often as possible - and yes, I am on facebook and no not hard to find. I have missed all of you - I send my love - belated Ground hog and Valentine thoughts - but promise to try to make sure all of you get a St. Paddy's Greeting.
With lots of love I remain,
Kathryn
comments
(4) |
discussion
() |
permalink
|
send green star
|
flag as inappropriate
May 16, 2010
| | |
| --- | --- |
| Name: | RAYMOND PAUL COOK |
| Type: | Memorial (for the deceased) |
| To Honor: | Individual(s) |
| Location: | , United States |
Next yr. June 3rd My Brother will be deceased 20 years ....
So, in Memory of all our lost loved ones - friends gone ... I post this...
I WISH YOU ENOUGH.....

Recently I overheard a mother and daughter in their last moments together at the airport. They had announced the departure.
Standing near the security gate, they hugged and the mother said, "I love you and I wish you enough".
The daughter replied, "Mom, our life together has been more than enough.
Your love is all I ever needed. I wish you enough, too, Mom".
They kissed and the daughter left. The mother walked over to the window where I was seated. Standing there I could see she wanted and needed to cry. I tried not to intrude on her privacy but she
welcomed me in by asking, "Did you ever say good-bye to someone knowing it would be forever?".
Yes, I have," I replied. "Forgive me for asking, but why is this a forever good- bye?".
"I am old and she lives so far away. I have challenges ahead and the
reality is - the next trip back will be for my funeral," she said.
"When you were saying good-bye, I heard you say, 'I wish you enough'. May I ask what that means?".
She began to smile. "That's a wish that has been handed down from other
generations. My parents used to say it to everyone". She paused a moment and looked up as if trying to remember it in detail and she smiled even more. "When we said , 'I wish you enough', we were wanting the other person to have a life filled with just enough good things to
sustain them". Then turning toward me, she shared the following as if she were reciting it from memory.
I wish you enough sun to keep your attitude bright no matter how gray the day may appear.
I wish you enough rain to appreciate the sun even more.
I wish you enough happiness to keep your spirit alive and everlasting.
I wish you enough pain so that even the smallest of joys in life may appear bigger.
I wish you enough gain to satisfy your wanting.
I wish you enough loss to appreciate all that you possess.
I wish you enough hello's to get you through the final good-bye.
She then began to cry and walked away.
They say it takes a minute to find a special person, an hour to appreciate
them, a day to love them but then an entire life to forget them.
Type:Memorial (for the deceased)
To REMEMBER AIDS VICTIMS ...
Location:MIAMI/NEW YORK, United States
Paul Cook was a loving person/brother and activist for the causes of Humanity. A person of vision in the Interior Design Industry - Paul honored those around him. I in turn will always honor the lessons learned. You cannot get AIDS with a simple hand hold - hug or kiss - and as each AIDS Butterfly victim leaves us - we open the window to the skies and allow them to fly free --- in a world of gray - where mankind sees nothing wrong in killing defenseless baby Seals, Manatee's and incarcerating Indians who have served in Vietnam and been racially abused for centuries -- a few Butterflies can only sooth the weary soul.
Apr 20, 2010
| | |
| --- | --- |
| Name: | James Carpenter |
| Type: | Tribute (for the living) |
| To Honor: | Individual(s) |
| Location: | Bristol, United States |

Please Pray for this wonderful man - who is now dying from hislong battle with Cancer. He will be long remembered - and his friendship will never end.
Always with loving fondness
Kathryn
Apr 16, 2010
The past few weeks I have been going through some issues and have not been here recently to sign Petitions - Note News - answer Emails - reply to the 25 Birthdays I need to address nor have I made any Group comments. I am terribly sorry and sincerely hope that all of you will forgive me and bare with me just a bit longer.
Thank you and.........
love Kathryn

Apr 6, 2010
Carol Narrick
Donna B
Chris V
Many Thanks For Helping Kick Off the Crow Creek & Pine Ridge Benefit
Goal: $5,000.00
Kathryn
Mar 15, 2010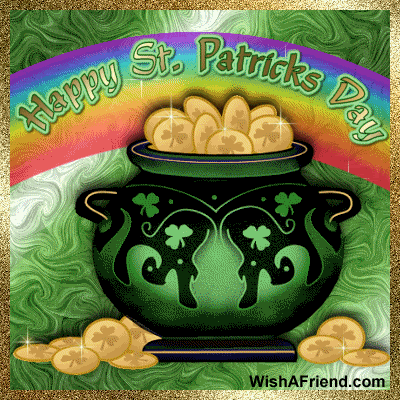 Kathryn
Mar 14, 2010
Chapter 1 ----- LET IT GO!!!!!!!

Let it go before it kills you.
Although, I am still learning this and feel overwhelmed by the events I have lived - endured and learned of these past 2+ years and most recently this past weekend - the path muddy and worn by so many others walking the same worn path bears fruit that this quest to be the Phoenix and to rise from ashes - these issues -- what happens does actually become past.
And past is over the minute it happens, therefore, you ultimately learn - you must learn to give it up to the Universe - to God - to whomever you believe in. You take each event - do what you must - what you can and need to do and then yes, let it go.
Redundant?
Well, yes, and you have absolutely no idea how often I yell in my mind HOW??????? How do I let it go? What's the magical formula? Do I chant something? I offer something? What -- how do you go about "Letting It GO?"
Where is the that magic door which is suppose to open because other doors have closed? How do I overcome this obstacle? Why me? What did I do to deserve this?
How often have each of us uttered those words?
My sweet friend Carol tells me to stop dwelling on the issue --- Dandelion and Glenda tell me the same - and to think my hearing is supposedly perfect.
I know that I am not traveling this path alone. I know that there are so many of us that have - are traveling parallel paths. If your reading this, then your traveling or have traveled this same rocky road.

I think for me, it is truly figuring out how to take hold and to stop being a victim. Now, that isa daunting word.... VICTIM! Self imposed? Self feeling? Or at least thinking like one. To halt the repetitive pattern of allowing situations to slam me.
Ironically enough, I could/can look at someone else's problem and probably see the channels to take in order to follow in order to find the solutions and answers necessary to eliminate said problem. I simply haven't learned to see this objectively yet. Amazingly enough, I had to carefully think about the above statement. I never saw myself as a victim til recently. And the victim mind set is self defeating. I think I have this correct?!
5 Seconds ago - perhaps an hour ago, I might not have written the statement above in this wording. I also know I will have to force myself to look at all of this in another "OBJECTIVE" (I think that is the key word here - objectively not subjectively) - light. I will need to comeback to read this statement, often for this is also ironically a habit. One gets stick in a rut and begins to view themselves as a victim instead of a survivor - a winner. Things become seen from the subjective and not objective point of view. Pondering this thought - do we allow this to happen? Do we set ourselves up for this? It is totally a mind set and a hard one to learn to change. Changing from the victim mind set willneed to be practiced and, once practiced (not saying I wont slip up and feel sorry for myself - rant and rave and scream why?! But, a mantra - perhaps.. "I am a winner - I can do this - I will succeed - I will survive - I will come out on top". Maybe this needs to be the words penned on paper and read often til it sinks in. This needs to become the way I live and view things.
Obviously the mind set change has to occur, because how can I help others if I essentially cannot help myself? How can I teach others to climb out of this abyss if I am in the abyss?
I tend to ponder - dwell - dissect - rant - rave - curse - scream - cry and pound my heart asking why did this happen? how? who? what? when? where? All, perhaps excellent questions but, only if used objectively! Also, essentially unnecessary for now.
Action needs to be taken to solve the problems. But, it bears no fruit to worry about an issue until the facts are presented and then the worry itself is unnecessary because when facts are presented solutions are obvious. Or at least direction to the solving of the issue becomes transparent. You cant fix something until you know how it broke - why - it broke .....
Facts.......
Then you need to systematically go channel by channel through the hoops so to speak to get necessary information - documents to remedy the problem.
Yes,on paper it sounds simple. The frustration especially if dealing with the bureaucracy is another story, but, perhaps it is those type trials that if the battle is conquered then other battles are minimized.

Women I think are born with the"worry" gene unlike most men. We tend to worry about family, friends, situations perhaps because we see ourselves as peace makers - solvers - etc.... Therefore, it is true we need to learn to let it go. In today's economic turmoil and bureaucratic snafus Let It Go is essential to sanity - peace of mind and survival.
Who wins if the issues kill you? Noone.
Learning to temper the panic or worrying may just be the most important lesson one ever learns in life. At least it probably will be for me.
If I can calmly get through the next few weeks - battling courts - welfare system - IRS/State - I do believe next to last years battle of learning how to walk again I'll be able to succeed and become the success I always knew I'd truly be someday. When I say success - I mean in being able to help others.
It is not about giving a hand out - what good is the hand out if you do not know how to solve and find solutions for the issue in the first place.
So, although I am a novice at "Letting It Go" - what choice do I truly have?
Dear Lord-Please let me be right about this - please let me believe in my heart that this too shall pass but, in a positive manner - to my benefit and not my detriment.
They say good comes out of bad.......
ok, its out there....
love kathryn
| | |
| --- | --- |
| | Content and comments expressed here are the opinions of Care2 users and not necessarily that of Care2.com or its affiliates. |
SHARES FROM KATHRYN'S NETWORK