May 5, 2009

From Phil:
Hi my friends, I know there are lot of petitions, all of it need signatures. Some petitions are online since a so long time, the authors can't send it to the targets, no chance to be heard with only a few signatures. Thank you for taking time for Animals, they really need our voices
Have a beautiful week and weekend Phil~~
138. TYSON PIT BULL SHOT BY SAN DIEGO POLICE WHILE ON WALK

130. STOP THE KILLING OF KANGAROO BABIES LIKE THIS !

128. APPEL AU RESPECT DES ANIMAUX EN ESPAGNE !

127. AGAINST BABY SEAL FUR IMPORT IN BIH

122. STOP THOSE HORRFIC KILLINGS OF INNOCENT DOGS IN MERRUT INDIA

121. SAVE THE CANADIAN LYNXES IN U.S.

119. END THE CRUEL RABBIT BATTERY CAGES

117. STOP PUPPY MILLS IN JORDAN

116. ROMANIAN HORSES ARE IN DESPERATE NEED OF YOUR HELP

110. HELP STOP NEW IOWA TRAPPING LAWS FROM GOING INTO EFFECT

109. AGAINST STRAY DOG MASSACRE IN INDIA

108. HELP STOP SLAUGHTERING OF STRAYS IN KIEV

107. VICIOUS CAT KILLER - CONTRA LAS ACCIONES DE JAIME FERRERO!

105. PUT AN END TO BRITISH HORSES BEING SLAUGHTER NOW !

103. TOGETHER AGAINST SHARK FINNING !

100. STOP THE SPANISH GOVT FROM CLOSING THE WILD ANIMALS RESCUE CENTER OF BENIMANTELL

93. SAVE THE NEGLECTED EXOTIC WILD CATS IN CANCOON

86. STOP CRUELTY AGAINST STREET DOGS IN SOUTH OF ROMANIA!

85. REFUGIO PARA ANIMALES EN TAMPICO, TAMS MEXICO

84. WE URGE THE AUTHORITHIES TO PROTECT THE OSDAL WOLVES

83. SARAH PALIN : STOP THE AERIAL KILLING OF WOLVES !

80. SAVE THE PORPOISE FROM DEATH

79. STOP BULLFIGHTING IN TIJUANA

78. BAN THE USE OF SHARK PRODUCTS IN CHINA

77. SAVE THE HOMELESS AND ABUSED ANIMALS OF EGYPT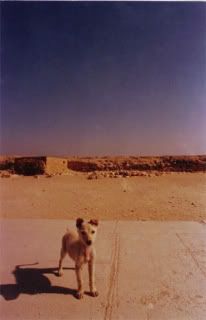 76. ENLIST RED LOBSTER TO BOYCOTT CANADIAN SEAFOOD

75. RENEWED KILLING OF STRAY ANIMALS IN SERBIA

74. STOP THE CRUEL PRACTICE OF JALLIKATTU !

72. STOP STRYCHNINE POISONING OF BALI'S DOGS

71. IMMEDIATE REMOVAL OF WILLIAM HOGARTH AS UNITED STATES

66. STOP THE CULLING OF CATS AT ANCOL JAKARTA

63. BAN BULLS RACE IN CHIEUTI ITALY

60. AGAINST KILLING STRAYS IN EUROPE

58. HALT MEDIEVAL DEER MASSACRE

55. TURKEY - STOP THE ABUSE ON YOUR ANIMALS

52. SAVE ROMANIAN DALMATION PELICANS

51. THE UNFORTUNATE MONKEYS OF LANGKAWI - BIRD PARADISE PETITION

48. MASS KILLING OF BABOONS BY TIMBER COMPANIES IN SOUTH AFRICA

43. STOP BEAR FARMING IN CHINA

42. A DREAM OF FREEDOM FOR LUCKY

38. STOP STRAY DOGS MASSACRE IN EKATERINBURG RUSSIA !

37. END CHEETAHS AND LEOPARDS HUNTING

35. BAN COUGAR HUNTING IN THE UNITED STATES

31. RETIRE LOLITA THE ORCA WHALE

30. SAVE THE ITALIAN DOGS FROM STARVATION AND SUFFERING

28. NARWHALS:THE OCEAN'S UNICORN SLAUGHTERED

27. STOP USING TO ANIMALS FOR FUR IN GREECE

24. BASTA de Toros y Toreros en ONCE TV!

23. SAVAGE AND VIOLENT TORTURE OF BULLS SPEARED TO DEATH !( Not bullfighting! Worse!)

22. LET ANNE THE ELEPHANT RETIRE TO A SANCTUARY

21. ABOLISH BOWHUNTING AND END THE BRUTALITY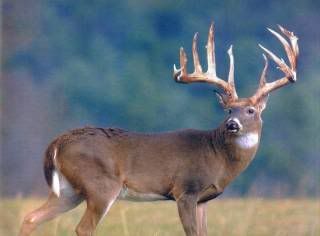 20. PROTECT HABITAT FOR ENDANGERED HAWAIIAN MONK SEALS

16. CAMPANA CONTRA EL SACRIFICIO DE ANIMALES EN LA PERRERA DE ALMERIA

13. STOP KILLING WILD GEESE IN THE NETHERLANDS

8. STOP DESERT TORTOISE TRANSLOCATION

4. CLOSE ALL KILL SHELTERS IN THE STATES AND START ANIMAL SANCTUARIES

2. BOYCOTT HARRODS UNTIL ALL FUR SALES ARE STOPPED !

=========================
Visibility:
Everyone
Tags:
petitions
Posted:
May 5, 2009 6:02am
Jan 30, 2009
How to Go Vegetarian or Vegan
Here are informative web sites that can get you started and keep you going as a healthy and happy vegetarian or vegan!
Note: These links are provided for informational purposes only. BVS does not endorse, and has no control over or responsibility for the linked sites or their contents. These websites are not intended as medical advice, and they do not take the place of individualized medical care or advice. People should make dietary changes in consultation with their health professionals.
Contents:
See also: BVS' List of Vegetarian-Related Web Sites
---
Vegetarian Starter Kits and Beginners' Guides
---
Additional Nutrition Pages
---
Motivations for Making the Change: The Impact of Food Choices on Animals, the Environment, and Your Health Effects on the Environment
---
What About Fish?
---
Veg Recipe Sites

The veg starter kits and guides listed above have excellent recipe sections. Here are some additional veg recipe sites that will provide a vast array of choices. Bon appétit!
Nov 23, 2008
"Nowhere is patriarchy's iron fist as naked as in the oppression of animals, which serves as the model and training ground for all other forms of oppression"
Aviva Cantor, 1983 "The Club, The Yoke, and the Leash: What We Can Learn from the Way a Culture Treats Animals"
"By all that is sacred in our hopes for the human race, I conjure those who love happiness and truth, to give a fair trial to the vegetable system"
Percy Bysshe Shelley, 1813,
A Vindication of Natural Diet
"Humanity is rich in folly, but it's hard to think of a folly more mind-bogglingly stupendous than that of transforming infinitely rich, diverse, dense jungle into desert in a few years' time for the sake of a few more hamburgers" Howard F. Lyman, 1998,
Mad Cowboy
, p.149
"Although many vegans in the USA believe they are practicing "cruelty free" consumption by saving the life of a non-human animal by eating vegan chocolate products, those who purchase non-fair trade coca products may be causing

cruelty

to thousands of

human beings

living in the global South" Amie Breeze Harper, 2008, 'Race as a "Feeble Matter"'

Links

This page contains links to the websites of other organizations or individuals who are either explicitly vegan, provide resources favourable to veganism, or connect veganism and nonhuman animal liberation with other forms of liberation. Links are organized alphabetically under subheadings (click to jump to each section or subsection). Pleasecontact us if you would like a link to your website from this page, or with suggestions of other links for us.

Academic & Research

Human Health & Nutrition

Campaigning, Education & Information
Animals Voice (Features the latest animal rights news, multimedia, calendar, victories, thought-provoking and inspirational editorial, graphic and compelling photography, and in-depth investigative reports) http://www.animalsvoice.com/PAGES/home.html
Seven Reasons to be Vegan
Anti-Animal Testing Resources

For a list of which charities do and do not conduct animal testing, go to
www.animalaid.org.uk and search for "charities".

Campaigning Organisations Concerned with the ethics of
Animal Testing but also giving Scientific Reasons to Oppose Vivisection
European Coalition to End Animal Experiments (in French, German, Spanish and English. Gives alternatives to animal testing and information about current legislation)http://www.eceae.org/
National Anti-Vivisection Society, The (UK. Gives alternatives to animal testing and information about current legislation) http://www.navs.org.uk/home/
Medical / Scientific Organisations Concerned with the Scientific Invalidity
of Vivisection and Consequent Harm to Humans
Association for the Abolition of Animal Experiments (Switzerland based, in German, English, French and Italian) www.animalexperiments.ch
Doctors & Lawyers for Responsible Medicine (DLRM - UK based) www.dlrm.org
Medical Research Modernisation Committee (MRMC - USA based) www.mrmcmed.org
Physicians' Committee for Responsible Medicine (PCRM - USA based. Also has information on vegan diets) www.pcrm.org

Vegan Organic Agriculture
Veganic Agriculture Network (Canada, USA) Promoting plant-based farming and gardening throughout North America http://www.goveganic.net/
Social Support, Networking & Lifestyle

Vegan Recipes & Cookery

Disclaimer: Vegatopia does not necessarily endorse in whole or in part the ethical or political positions of individuals or organizations listed on this page, or the practices, tactics or methods they advocate. The spirit of the Vegatopia project is to raise awareness of the diversity of vegan viewpoints (and by so doing contribute to the dissolution of anti-vegan stereotypes), stimulate communication between them, and make them available for mutual critical reflection.
Nov 11, 2008
Activism for Animals
See Animal Defense Groups and Fund-Raising
Abolitionist-Online: A Voice for Animal Rights
The Attack Dog: Crisis Control, Consulting Services
Center on Animal Liberation Affairs
Compassionate Action for Animals
Earth Liberation Prisoners Support Network
Institute for Animals & Society
International Association for Animal Trauma and Recovery
Internet Resources for Australian Activists
James and Grace Lee Boggs Center
Julia Butterfly Hill's Circle of Life Foundation
North American Animal Liberation Press Office
Progressive Organizations — Listings
Progressive SecretaryProtest.Net
Public Eye: Artists for AnimalsPunkerSlut.com
Seeds for Change Humane Education
Art and Artists for Animals
AguaVino — Art for the Masses!
Animal/Nature Investigation through Music Art and Literature (ANIMAL)
Wildlife Photography by Jim Robertson
Comedians Raising Awareness of Seals Series (CRAS
Institute for the Development of Earth Awareness (IDEA)
Laurel Monreal Photography, Wild Horses
Linda G. Fisher — Artist, Animal Activist
Marine Mammal Conservation Through the Arts
Metamorphosis: Poems to Inspire Transformation
Music for Healing and Inspiration
Painting 4 Paws — Art With a Cause
Paintings and Miscellany by Jules Anslow
Performing Artists for Animal Rights
Public Eye: Artists for Animals
Singers/Songwriters & Musicians United Against the Cat/Dog, Captive & Wild Animal Fur Trade
Veganica — Online Gallery for Vegan & Vegetarian
Civil Disobedience
Martin Luther King: Letter from Birmingham Jail
Tree-Sitting
Top of Page | Close Window
Visibility:
Everyone
Tags:
students
,
animal
,
and
,
activism
,
civil
,
more
,
teen
,
liberation
,
issues
,
conscientious
,
disobedience
,
objection
,
fund-raising
,
Tree-sitting
Posted:
Nov 11, 2008 11:59am
Sep 26, 2008
Veganism (pronounced VEE-gun-ism) may be defined as a way of living which seeks to exclude, as far as possible and practical, all forms of exploitation of, and cruelty to, animals for food, clothing or any other purpose. In dietary terms it refers to the practice of dispensing with all animal produce-including meat, fish, poultry, eggs, animal milks, honey, and their derivatives. In terms of clothing, the wearing of such items as leather, suede, wool, fur etc. would not be acceptable.

Animals raised for human consumption and use suffer tremendously in today's factory farms and the person who chooses a vegan diet demonstrates a concern for the pain animals endure. Farmed animals are bred, fed, confined, and drugged to lay more eggs, birth more offspring, and die with more meat on their bones at the expense of their health, wellbeing and social development.

The belief that eating eggs or drinking milk doesn't kill animals is false. Commercially-raised dairy cows and egg laying chickens, whether "free range" or factory-farmed, are slaughtered when their production rates decrease. The factory farm methods that are used to produce most meats are also used to produce eggs and milk. The animals are seen not as individuals, sentient beings with unique physical and psychological needs but as a means to an end- eggs, milk, meat, leather, and so on.
The question is not, can they reason?
Nor can they talk? But can they suffer?
Jeremy Bentham
Sentient Beings
Chickens are very interesting animals. They are thought to be as intelligent as cats, and dogs. They have cultural knowledge that is passed down from generation to generation and they learn from watching each other.

Pigs are insightful and curious and are thought to have intelligence beyond that of a 3 year-old human child. They are even smarter than dogs! Pigs are extremely friendly, loyal, and affectionate animals.

Cows are intelligent creatures who enjoy solving problems. Cows have been known to do some amazing things such as walking 7 miles to be reunited with a calf after being sold at auction, leaping over a 6-foot fence to escape a slaughterhouse, and swimming across a river to their freedom.

Turkeys are playful birds who enjoy being social and being in the company of others. They love having their feathers stroked and like to chirp, cluck, and gobble. They have tons of character and are very aware of their surroundings.

Animal Agriculture
Agribusiness considers farm animals products and tools of production, rather than as living, feeling animals. This attitude has resulted in the commodification of sentient beings and the prevalence of animal cruelty on industrialized factory farms. The statements below prove this attitude. Click here to read more about Factory Farming.

Free Range
The United States Department of Agriculture, which regulates free-range products for labeling purposes, relies upon the producer's word that the farm animals are indeed free range. A farmer could therefore label a product "free-range" when in fact it is not. Moreover, there are very few requirements for labeling products "free range." For instance, birds raised for meat may be called "free-range" if they have some sort of access to the outdoors, regardless of how much space each individual animal has. Free-range farm hens are unable to lay enough eggs to be considered profitable after one or two years. They are then typically sold to slaughterhouses or live-poultry markets. As on factory farms, free range, male chicks are considered worthless: at birth, they are dumped into trash cans and suffocated, ground up alive, or sold to laboratories. And like factory farm animals, when free range animals are no longer productive, in other words, when they are no longer profitable, they are killed.



Humans do not need to eat meat, dairy, or eggs; all of our dietary needs can easily be met with an animal-free diet. People who consume animal products are more susceptible to cancer, stroke, obesity, appendicitis, osteoporosis, arthritis, diabetes, and food poisoning. Vegan diets, on the other hand, tend to be high in fiber and low in fat and cholesterol. On average, vegetarians live seven years longer than meat-eaters. 80 to 90% of all cancers, cardiovascular diseases, and other degenerative illnesses can be prevented, at least until very old age, with a plant-based diet.
Vegetarian diets are associated with a reduced risk
for obesity, coronary artery disease, hypertension,
diabetes mellitus, colorectal cancer, lung cancer,
and kidney disease.
American Dietary Association
Cancer
Humans that eat meat are 40% more likely to get cancer than those that don't eat meat.

95% of human exposure to dioxin, a probable cause of cancer and other health risks, comes through meat, fish and dairy consumption.

The rate of colon cancer is highest in regions where meat consumption is higher.

The EPA estimates that fish can accumulate up to nine million times the level of cancer-causing polychlorinated biphenals found in the water in which they live.

Heart Disease
Heart attacks kill more than 500,000 people a year- more than any other disease; 4,000 Americans suffer heart attacks every day. People who eat meat are at least 30% more likely to die of a heart attack than vegetarians.

Plants contain antioxidants which help prevent clogged arteries. The artery-clogging process can be reversed without drugs by adopting a vegetarian diet.

A vegetarian diet can prevent 97% of coronary occlusions.

The vegetarian diet's high fiber level helps cleanse away excess cholesterol in the digestive tract.

Osteoporsis
Diets rich in animal protein cause people to excrete more calcium than normal through their urine, thereby increasing the risk of osteoporosis.

A plant-based diet, which provides sufficient amounts of protein and calcium through the consumption of leafy green vegetables, beans, and fortified fruit juices, can help protect against osteoporosis.

Prostate Problems
The right vegetarian diet can reduce the hormonal stimulation of the prostate and prevent both prostate enlargement and prostate cancer. Recent studies have linked eating meat to impotence.

Food Poisoning
Approximately 9,000 Americans die annually from food-borne illness while an estimated 80 million others fall ill from it.

The United States Department of Agriculture estimates that up to 40% of poultry sold in the U.S. is infected with salmonella bacteria.

Approximately 30% of all pork products are contaminated by toxoplasmosis.

The USDA's meat inspection system remains grossly inadequate, and consumers are now being told to "expect" animal products to be tainted.

The pesticides and other chemicals found in meat are up to 14 times more concentrated than those in plant foods. This concentration contributes to the 60-70% of food poisonings that are linked to meat intake.

Medication
Animals can only survive the overcrowding, squalor, and stress of the factory farm with medication. Thus many are given antibiotics which in turn find their way into streams and rivers and to consumers who eat the animals or their products. Sulfamethazine, for example, is routinely given to pigs in spite of being a known carcinogen. Most meat in U.S. slaughterhouses is never tested for drug and chemical deposits.



Raising animals for food is an extremely inefficient way to feed the ever-growing human population. Animal agriculture uses up enormous quantities of fossil fuels, water, and other resources contributing greatly to global warming. They are filled with noxious fumes, dust, bacteria, and decaying feces, all of which they release into the environment. Animal wastes carry pesticides, bacteria and viruses; the wastes pollute drinking water with high levels of nitrates which can potentially be fatal to infants.
Nothing will benefit human health and increase the chances for survival of life on earth as much as the evolution to a vegetarian diet.
Albert Einstein
Animal Agriculture and Global Warming
Global warming is an increase in the Earth's temperature caused by human activities, such as burning coal, oil and natural gas. This releases carbon dioxide, methane, and other greenhouse gases into the atmosphere. Greenhouse gases form a blanket around the Earth, trapping heat and raising temperatures on the ground. This is steadily changing our climate.

The United Nations Food and Agriculture Organization reported in 2006 that "Livestock are one of the most significant contributors to today's most serious environmental problems." Animal agriculture pollutes water, air and soil and contributes more greenhouse gases than all cars and trucks in the world combined.

Animal Agriculture and Natural Resources
One acre of pasture produces an average of 165 pounds of beef; the same acre can produce 20,000 pounds of potatoes.

It takes 2,500 gallons of water to produce one pound of meat. Between 70-90% of all U.S. grain is fed to farmed animals bred and raised for slaughter.

The U.S. livestock population consumes enough grain and soybeans to feed more than 5 times the entire U.S. population.

The world's cattle alone consume a quantity of food equal to the caloric needs of 8.7 billion people – more than the entire human population on earth.

If Americans reduced their meat consumption by 10%, it would free 12 million tons of grain annually for human consumption. That alone would be enough to feed each of the 60 million people who starve to death each year.

87% of all agricultural land in the U.S. is used to raise animals for food.

About 260 million acres of U.S. forest have been cleared to create cropland to produce our meat-centered diet.

Producing one hamburger uses enough fossil fuel to drive a small car 20 miles.

Nearly 40% of all Central American rainforests were destroyed to create pasture for beef cattle. The rainforests are the primary source of oxygen for the entire planet.

55 square feet of rainforest may be razed to produce just one quarter-pound burger.

Environmental Damage Caused by Factory Farms
Habitat loss
Biodiversity loss
Ecosystem damage and destruction
Growth of pathogenic organisms
Rangeland degradation
Topsoil erosion
Global warming
Formation of noxious oxide
Release of large quantities of methane
Ammonia emissions
Spreading of nitrates in groundwater
Crop contamination
Groundwater contamination (because the soil cannot assimilate all of the animal waste)
Wildlife killed by the government and by farm operators

Visibility:
Everyone
Tags:
vegan
Posted:
Sep 26, 2008 11:25am
Sep 18, 2008
THE SUFFERING OF FARMED CATTLE
The size of the total cattle herd in the UK - including both dairy and beef animals - was about 10.4 million in 2003. Of these, 2.2 million were adult dairy cows.
In order to produce commercial quantities of milk, dairy cows are forced to endure a constant cycle of pregnancies. Lactation does not occur unless this cycle is perpetuated. Calves are usually removed from their mothers within 24 hours of birth, after suckling their mother's first antibody-rich milk, known as colostrum. Separation of mother and infant causes acute anxiety and suffering for both animals.
Before the BSE crisis, half a million baby calves were transported on marathon journeys to continental European veal crates - a trade the dairy industry is keen to resume. In more recent times, the youngsters were killed and destroyed under the "calf processing scheme" and a subsidy paid to the producer. The CPS is now defunct but because there remains a reduced demand for British beef most dairy calves (without much meat on their bones) are considered a waste by-product and are killed within a week or two for baby food, or for cheese and pie ingredients. Other offspring join beef herds, will follow their mothers and become dairy animals themselves - or are reported to be shot and buried in the vicinity of the farm.
Milk-producing machines
Dairy cows in the UK are typically black and white Holstein/Friesians, genetically selected to provide maximum milk yields. In an unfettered state, a cow will feed her calf for approximately six to eight months. Milk is secreted at a maximum rate of about eight to ten litres per day, which the calf suckles on four to six occasions. The mother produces less than 1,000 litres throughout the duration of her lactation, storing approximately two litres in her udders at any one time.
In modern dairy farming, cows can be expected to produce between 6,000 and 12,000 litres during their 10 month lactation. This means she may be carrying in excess of 20 litres at any one time - ten times as much as would be required for her calf. (Webster Animal Welfare - A Cool Eye Towards Eden 1995 p169 - 170).
The average lifespan of modern dairy cows is only about five years. Naturally, they live to an age of 25-30 years.
Exploitation of the reproductive system
The most common technique used to impregnate dairy cows is artificial insemination (AI). But, increasingly, powerful hormones are being used to force high quality cows to produce large numbers of embryos, which are surgically removed and inserted into lower grade females who then bring the calves to term.
Housing
Dairy cows are usually kept outside on pasture for the duration of the summer months. For the remainder of the year they are kept indoors, typically in concrete cubicle houses. Each cow has a cubicle to stand or lie in, which should have straw or wood shavings provided. Behind each animal a passageway collects urine and faeces, requiring cleaning twice daily. Accumulated waste is stored in huge slurry lagoons, later to be spread on the land.
Many cubicles still in use were designed decades ago and have become too small for the modern, larger animal. This has compounded welfare problems, resulting in cows standing in the dunging passageway. It also has major health implications.
Lameness
Around 20% of British dairy cows are lame at any one time. In fact, inspections of the feet of cull cows at slaughter reveal evidence of past or present foot damage in nearly all animals. Lameness is caused by a number of factors. These include the quantity of bedding available, the move towards cubicle housing and the now near universal practice of feeding animals wet, fermented grass (known as silage), rather than dry hay. Silage produces wet faeces and acidic slurry in the dunging passageway, which eventually softens the feet and causes infection.
Also implicated in lameness is the reliance on concentrated feed supplements, which are difficult for these slow-digesting ruminants to cope with. The result is the release of inflammatory substances into the bloodstream, which lead to a condition known as laminitis, an acutely painful foot disorder.
Another important reason for dairy cow lameness is the vast size and weight of the modern animal's udder. It is so large and distended that most cows simply cannot stand or walk properly.
Mastitis
Dairy cows are prone to infection of the udder caused by bacteria and other environmental pathogens entering via the teat canal. This acutely painful condition is known as mastitis. Incidence varies from between 30 to more than 60 cases in every 100 cows during a year.
Milk fever and other diseases
About 5%-8% of cows suffer from the condition known as "milk fever". This is caused by the sudden depletion of calcium reserves each year from the heavy burden of calf-birth and lactation.
Many also get "grass staggers" from lack of magnesium in the diet. General depletion of nutrients caused by increasing intensification also triggers cases of brucellosis and viral infections and susceptibility to salmonella bacteria.
Most cows are spent by the age of four or five - though a great many are played out younger than that due to the increasing incidence of stress-related infertility and lameness. Because of the BSE crisis, no cattle older than 30 months are permitted to go into the human food chain. Instead, they are killed and burned and their remains stored in giant warehouses around the country.
Beef cattle
There were nearly 1.7 million adult beef cows in the UK in 2003. As well as suckling their own calves, around 70% of youngsters born to dairy animals are also raised within beef herds. From the beef farmer's point of view, the heavier and "beefier" his calves the better. Specialist companies dealing in bull semen for artificial insemination (AI) provide the means to achieve this.
The most popular breed chosen to provide semen is the Belgian Blue. This animal carries a recessive gene for "double muscling", so-called because of the enormous muscles, particularly on the hindquarters. Belgian Blue stud bulls have to be born via Caesarean section because their sheer size makes natural delivery impossible.
Mutilations performed on cattle
Male calves reared for beef are often castrated, despite being slaughtered before they reach sexual maturity. Methods commonly used include surgical castration, tight rubber rings that restrict blood flow, and appliances that crush the spermatic cord of each testis - the so-called "bloodless castrator".
Both dairy cows and beef cattle are de-horned - a painful procedure - to prevent animals injuring each other. Horns contain both blood circulation and nerve endings, and so local anaesthesia and cauterisation are necessary to stem bleeding. If horns have already developed, they are removed with saws, horn shears or cutting wire.
Young animals whose horns are not established can be disbudded. A hot iron is applied to the horn-forming tissue when the calf is 4-6 weeks old, permanently preventing growth.
E. coli and filthy abattoirs
The BSE crisis was followed in the winter of 1996/97 by a serious outbreak of food poisoning created by meat infected with E. coli 0157 bacteria. Twenty people died in a series of outbreaks in Scotland. (See also Look after your health.)
E. coli 0157 is a relatively new organism, first identified in 1982, and is an example of how the routine use of antibiotics in meat production is developing increasingly dangerous pathogens that are resistant to conventional drug treatment.
Publication of a report compiled by seven inspectors for the Meat Hygiene Service in March 1997 (it was actually completed in December 1995, but suppressed by government) has shown how potentially fatal organisms such as E coli enter slaughterhouses on the skins of infected animals and how procedures within abattoirs are likely to result in pathogens spreading to other animals and eventually to the consumer.
The Report showed that workers on cattle slaughter lines often used "dirty knives", and the same hands to touch both hides and meat without washing. It criticised "poor access to sinks and sterilisers".
Worse criticism was reserved for the system used for cutting up carcasses: "The action of plant staff, when contamination occurs is often incorrect. Major faecal contamination on the carcass, due to poor dressing practices, is a serious cause for concern."
This condemnation of British abattoirs is one in a long line of reports. In 1986, EEC inspectors found a "frightening picture of poor hygiene, slapdash organisation and blood and gore all over the floor", whilst at the beginning of the '90s, nine out of ten of the nation's 900 slaughterhouses fell below the standard set down by EU inspectors.
Subsidies
Of cattle farmers' total income of £2088 million in 2003, £928 million came by way of subsidies from the taxpayer.
LIVE TRANSPORT
Current EU rules allow cattle to travel for 14 hours without a rest or water. They must have a rest period of at least one hour after a 14 hour journey, after which, they may be transported for a further 14 hours. If the destination can be reached within another 2 hours then they may go a full 16 hours. After the second 14 hour journey, if the destination has not been reached the cattle must be unloaded, given food and water and rested for 24 hours. The journey times can then be repeated and this pattern can be repeated infinitely.
At the end of March (2004), the European Parliament voted to impose a 9 hour maximum overall journey limit for animals travelling to slaughter. Before this can become law the measure requires the approval of the Commission and the Agricultural Council of Ministers. A final decision has been deferred until 2011.
While a maximum journey length of 9 hours will be a considerable improvement on current legislation, it is still a long time to be spent in a confined space with no room to turn around, lie down and without access to water.
Sep 18, 2008
A Plea for Mercy: Animals Australia Appeals to Farmers to Prevent Unimaginable Cruelty.
Australia's live export trade is opposed by animal protection groups throughout the world.
The suffering and stress caused by long distance transport at sea is just one aspect of this immoral trade. As Animals Australia's five investigations in the Middle East have exposed, it's the live export industry's willingness to supply millions of animals to a region where brutal treatment of animals is 'acceptable', and where there are no laws to protect them, that makes this industry utterly condemnable.
The peak time of animal suffering in the Middle East is during the 3 day Festival of Sacrifice (Eid-al-Adha) that occurs at the end of the Hajj each year (this year in early December). Animals Australia's investigators have been in the Middle East for the last 2 Eid's and have documented the frenzied buying of Australian and other animals from marketplaces for home 'sacrifice'. In the days leading up to the Eid, investigators have documented terrified animals being dragged away, tied up, then thrown on top of each other onto the back of open trucks, or shoved into the boots of cars. On the morning of the Eid, these traumatised animals are 'sacrificed'—slaughtered whilst fully conscious in private homes, driveways, stairwells, or in the street.
There are streets in some Middle Eastern countries that literally run with blood during the Eid—and often this is blood of Australian animals who would have been spared from such brutality within our own country.
Australia's live exporters and industry representatives are fully aware of the scale ofanimal suffering that accompanies the Eid, yet will still be striving to fill their ships with animals to send to this fate. Many Australian sheep farmers are not aware of the increased risk of cruel treatment during this religious festival. Animals Australia believes that if fully informed, many Australian farmers would refuse to export their animals to the Hajj.
In the coming month as animals are being sought for the Eid by exporters, Animals Australia will be making a wide-scale public appeal to farmers in newspapers throughout the country, alerting them to the brutal treatment that awaits animals in the Middle East during the Festival of Sacrifice—and appealing to them to reconsider sending their animals to this fate.
Donate today and help us to reach as many farmers as possible.
Give Now »
Animals Australia's investigators have continually exposed the cruelty that the Live Export Industry has attempted to hide from farmers and the public.
Watch the Video »
Numerous Animals Australia investigations revealed indefensible cruelty to animals in the live export industry.
Find out more...
Visibility:
Everyone
Tags:
animalcrurlty
Posted:
Sep 18, 2008 9:12am
Sep 14, 2008
Web animalliberation.org.au
Vegetarianism And The Environment Caring for the Environment
he real movers and shakers in the environmental policy are not plastic bags, shower nozzles, recycled cans, or bricks in the toilet cistern. They are food, housing, water and land. No human behaviour has a bigger environmental impact than diet.
his page will illustrate the impact of your choice of diet on environmental outcomes.
attle and sheep are ruminants. This means their digestive processes happen in 2 stages with 4 stomaches. They eat grass and regurgitate it as `cud'. Which they chew a second time round. This process releases (by way of burps more than farts) large amounts of methane.
ethane as a greenhouse gas is 72 times more potent than carbon dioxide. And the methane released from 28 million cattle and 100 million sheep in Australia is staggering. But greenhouse emissions from meat production don't stop with the methane. There are also massive emissions associated with transporting animals and carcases, and much of the transport is refridgerated.
he following graph shows the production of greenhouse gases from meat products compared with consumer electricity and air travel.
choice to switch from meat to a grain/vegetable/legume/fruit based diet is the biggest single action most people can take to reduce their impact on greenhouse gas production.
Climate Change
he International Panel on Climate Change has developed many models of how our climate may change in response to various policies. These are `what if' scenarios. The scenario that leads to the quickest stabilisation of carbon dioxide levels and temperature rises is called B1. It assumes a reduction in meat consumption.
he reduction in meat consumption is critical to allow an increase in forests to soak up carbon dioxide.
rofessor Ian Lowe, currently President of the Australian Conservation Foundation, has just updated his 1989 book on global warming (`Living in the Hothouse' 2005). In it he cites an estimate that a global switch to vegetarianism would release an amount of agricultural land double the size of India.
he IPCC B1 scenario doesn't contemplate such a massive change, but still illustrates the significant environmental outcomes that can follow from even modest reductions in meat eating.
Energy Usage
ost of us are aware of the energy we use driving a car or turning on a light switch. It comes from burning non-renewable fuels. But there is energy used in the production and distribution of food before we get it and cook it. Slaughterhouses use energy, cattle trucks use energy. To get the graph below we added up figures from the CSIRO Balancing Act report for beef cattle and meat products and compared them to the sum total for wheat, flour products and bakery products to get a realistic comparison.
he energy used for meat is even higher if you consider that bakery products don't need further cooking, but most meat products do. We produce and export vastly more (by a factor of about 10) wheat than we do meat, nevertheless meat production is a much larger user of energy - and you still have the cooking to add in.
Water Usage
nimal production not only is a powerful cause of greenhouse gas production, it is also a massive user and polluter of water.
any people are surprised at this graph showing that meat uses twice as much water as rice. But the amount of rice we grow is not small - it has more calories than the 2 millions tonnes of beef produced annually!
urthermore much of the water involved in the meat industry ends up seriously polluted and needs treatment. Abattoirs waste water and piggery effluent is some of the most highly polluted water in the world, requiring extensive treatment before release or reuse.
he usual measure of the quality of water is the BOD (Biochemical Oxygen Demand - the amount of oxygen required by bacteria for the decomposition of organic matter in 5 days at a standard temperature). The BOD of human sewage is 300 to 500 mg per liter, piggery effluent has a BOD of more than 5,000 mg per litre.
Land Use
ome 65% of Australia is listed as agricultural and 95% of that is devoted to meat production. Australia is gradually increasing the number of animals that are raised or finished by being fed grain in feedlotts and now uses 800,000 hectares to grow the grain it feeds these animals.
Plastic Bags and bycatch
lastic bags are a `hot' environmental issue. Supermarkets and Governments are rushing to `out-green' each other in their support of alternatives. They point out that the 6.9 billion plastic bags represent an enormous waste and kill up to 100,000 innocent wild animals - including birds, seals and turtles.
his issue is similar to the issue of dolphins being killed during tuna fishing - the dolphins are called by catch, they are extra animals inadvertently killed during tuna fishing.
f our 6.9 billion plastic bags kill 100,000 additional animals, then that is 1 extra animal killed for each 69,000 bags you use. But now suppose you buy 69,000 fish in your plastic bags? The total by catch is the total of the by catch due to the fishing plus the by catch due to the bags. Typically the by-catch in commercial fishing is 40-50% of the entire catch - sometimes higher. This includes birds and marine mammals as well as other (unwanted) fish. That's a by catch of tens of thousands of animals - plus 1 for the bags. What you buy in your bags is much more important than the bags themselves.
hrimp by catch can exceed the quantity of shrimp.
Fisheries and Aquaculture
any people have read about the massive growth in fish production from aquaculture. This is a lie. Aquaculture is a net consumer of fish, not a producer. It takes between 8 and 11kg of fish used as feed to produce 1kg of southern bluefin tuna.
The Protein Myth
he myth that animal protein is essential in the human diet was based on studies of rats. The World Health Organisation revised its protein scoring tables in 1991 after research on humans demonstrated that plant protein was perfectly adequate.
ustralia produces masses of plant protein - but exports most of it.
owever, our production of soy protein has slumped in recent years and we now import 300,000 tonnes per annum - 4 times more than we grow.
Why not Change?
plant based diet is better for you and better for the environment. It can make a big difference. You don't need to wait for Governments to act on climate change, you don't need to wait for big companies to develop a sense of stewardship and ethics. YOU can do something, and you can do it now. For more information on the steps you can take to reduce, or eliminate your meat consumption, see: Vegetarian informationBalancing Act report 2005.
Information on greenhouse gas emissions comes from Australian Greenhouse Inventory 2003, available as PDF from Australian Greenhouse Office.
Other statistics all comes from Australian Bureau of Statistics Year Books 1999 or the 2004 online edition.
Information on the IPCC B1 model comes from Bert De Vries, Johannes Bollen, Lex Bouwman, Michel den Elzen, Marco Janssen, and Eric Kreileman Greenhouse Gas Emissions in an Equity, Environment and Service-Oriented World: An IMAGE-Based Scenario for the 21st Century. Techonological Forecasting and Social Change, 63:137-174, 2000. Their assumption on meat reductions are very small and conservative and not totally unrealistic. These assumptions are part of a total package and it isn't possible with the information available to say precisely what role the lower meat consumption assumptions have on the end result. But the impact on available land for carbon sequestering forests is clear.
The best general book on Global Warming is Global Warming by John Houghton (3rd Edition, Cambride Press). This book explains the physics and other science of the issue with great clarity -- but you will need to work. Houghton considers that the only problem with methane emissions is stabilising them, which he regards as easily done. He doesn't consider that reducing methane is easier (just stop eating animals) and carries a bigger quicker payoff than reducing CO2. Lastly, he doesn't consider the intimate connection between diet and land available for forest CO2 sequestration.
Ian Lowe's book is an easy read and gives a lot more hands-on advice Living in the HOTHOUSEScribe Publications, Melbourne 2005.
| | |
| --- | --- |
| | Content and comments expressed here are the opinions of Care2 users and not necessarily that of Care2.com or its affiliates. |
SHARES FROM PIRJO'S NETWORK